Sean's Japan Travel Journal
by Sean, staff writer of japan-guide.com

2013/02/16 - Zao Snow Monster Report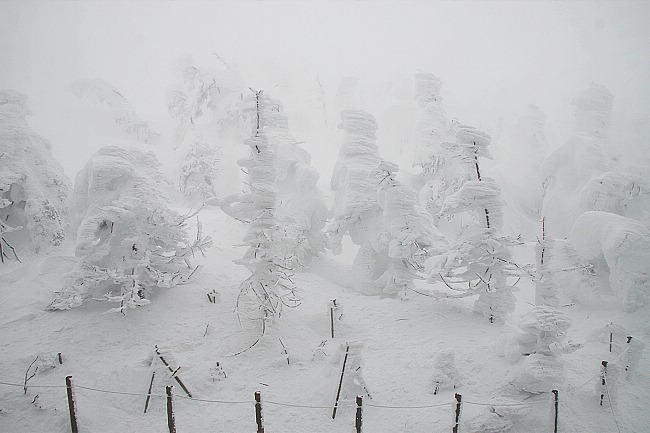 "Zoo" of snow monsters
Today we went to Zao, a volcanic mountain range on the border between Yamagata and Miyagi Prefectures in the Tohoku Region. I had been particularly looking forward to this trip to see the famous Juhyo - trees covered in snow sculpted into form by unrelenting freezing winds. The snow monsters, as they are popularly called in English, form around the higher sections of the Zao Ski Resort and are usually most spectacular around mid February.
The trees require consecutive days of suitable cold weather to transform from simply snow-covered trees to true "snow monsters"; global warming doesn't help in this aspect, but for the moment chances are still good for the yearly appearances of those curious creatures. The weather today was definitely conducive for the monsters: heavy snow and freezing temperatures at minus 14 degree celsius at the higher elevations of the mountain.
Schauwecker went skiing while I took the gondola up (the queues were pretty long as it was a Saturday). It was about three quarters up the mountain before the snow monsters appeared. Like massive snowmen, they stood tall and fluffy on the frosty white ground - have to be the cutest monsters ever. It would have been even better had the snow not been so heavy as to impede vision, but I was nevertheless glad to have finally witnessed the magnificence of the Zao Snow Monsters.
Zao is also popular for the hot spring town of Zao Onsen, located just at the foot of the Zao Ski Resort. Zao Onsen offers some of the country's most acidic spring waters, said to be effective to cure wounds, make skin smooth and soothe aches. The hot spring bath was just what I needed at the end of the day, to drive the chills out from my freezing toes.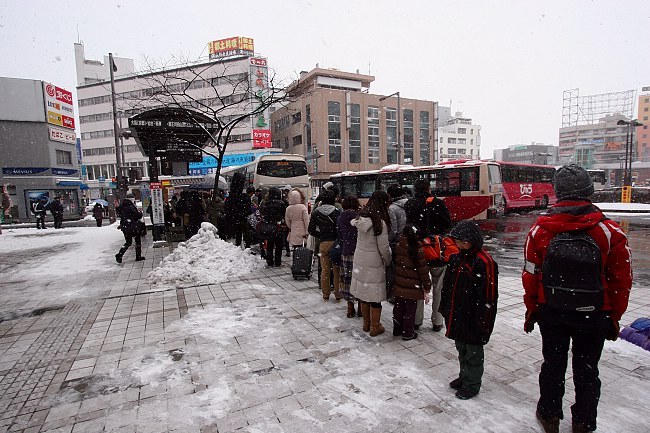 Weekend queue for the bus to Zao Onsen at Yamagata Station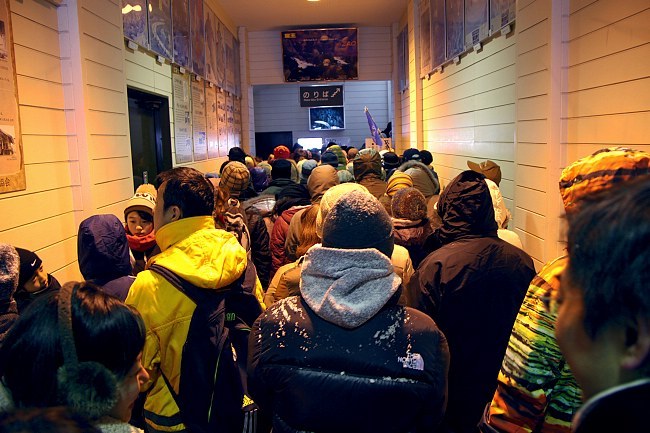 Long queue for the gondola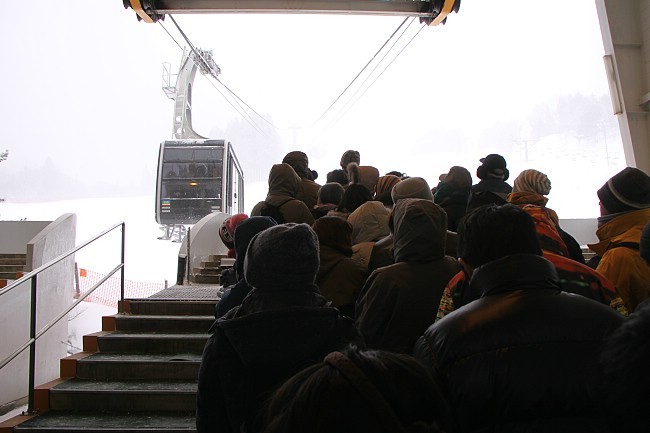 It was finally my turn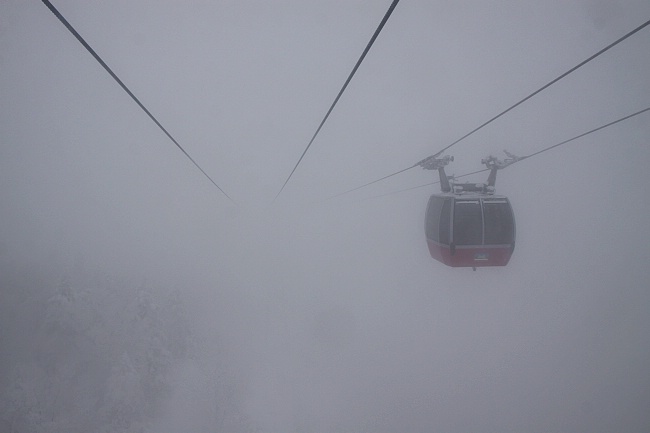 Limited visibility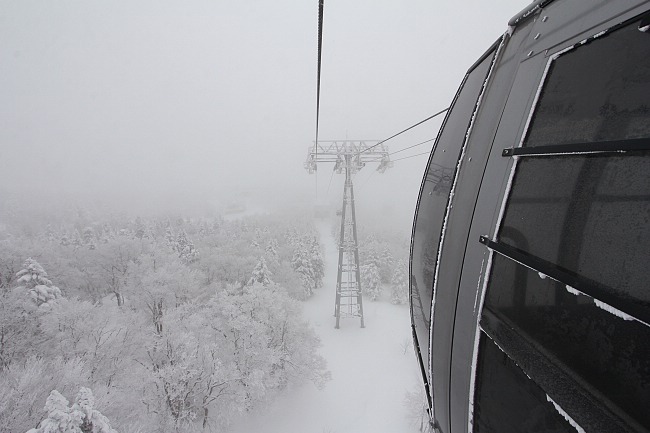 Gondola ride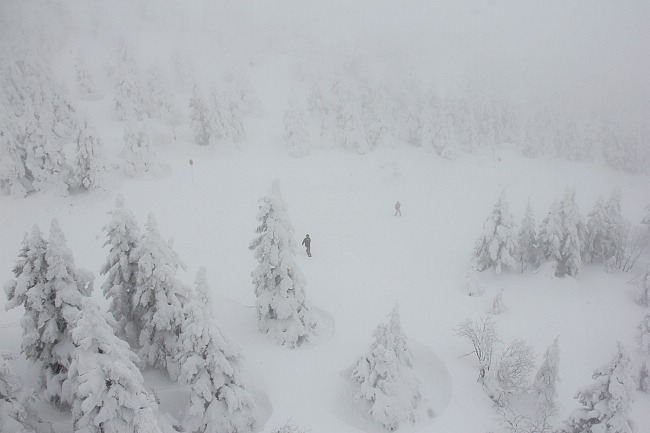 View from gondola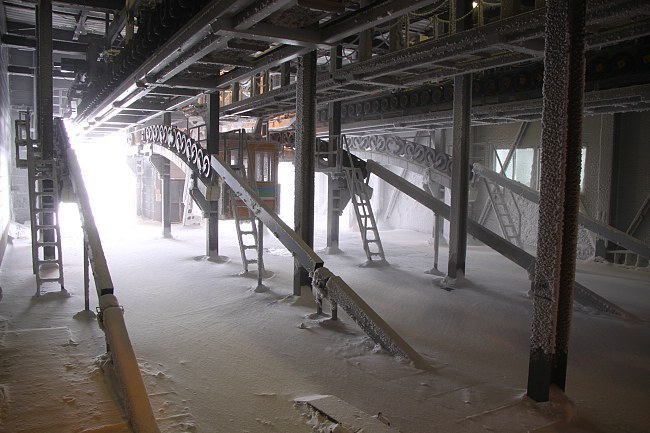 Frosty gondola station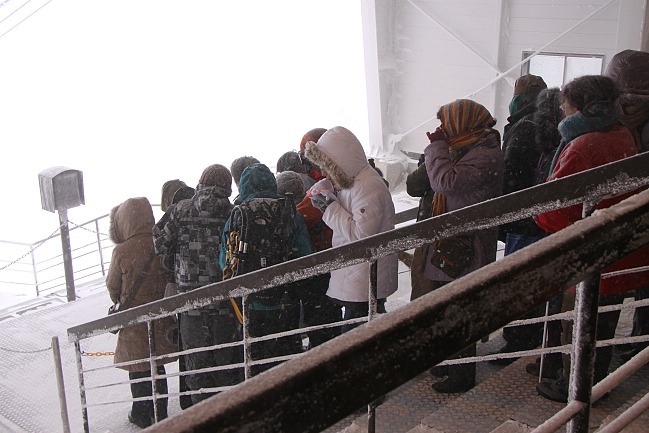 It was freezing while waiting for the gondola going down
Schauwecker skiing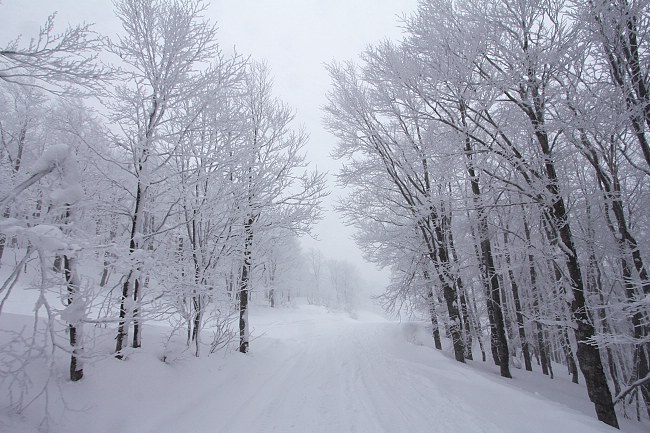 Ski slope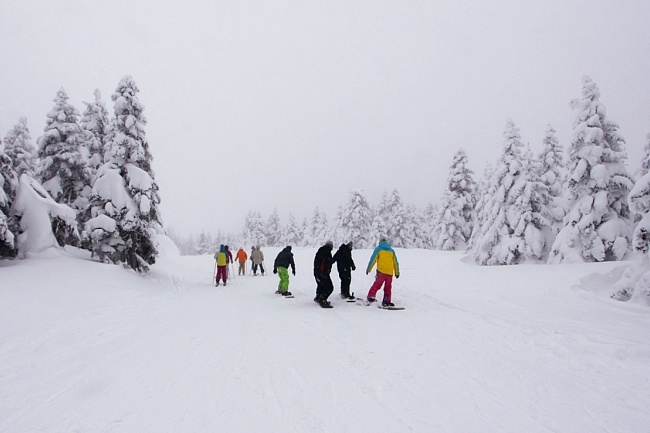 Snowboarders and skiers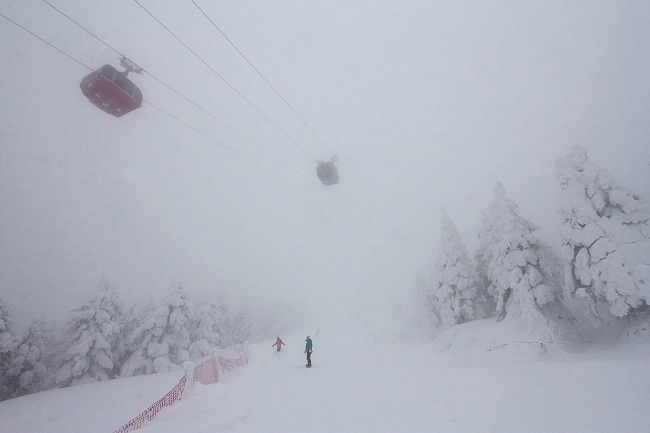 Looking up at gondolas passing by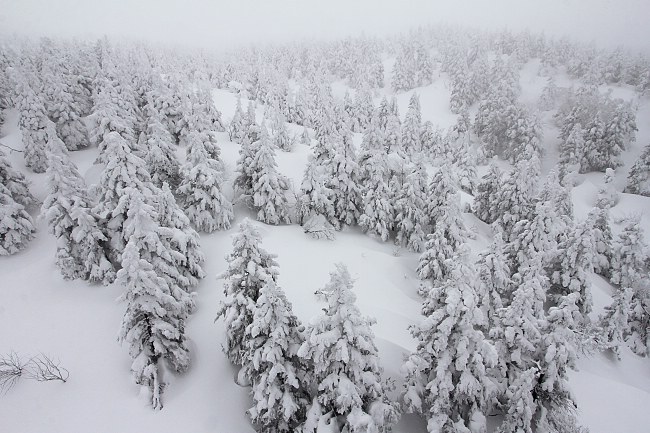 Snow-covered trees
At the summit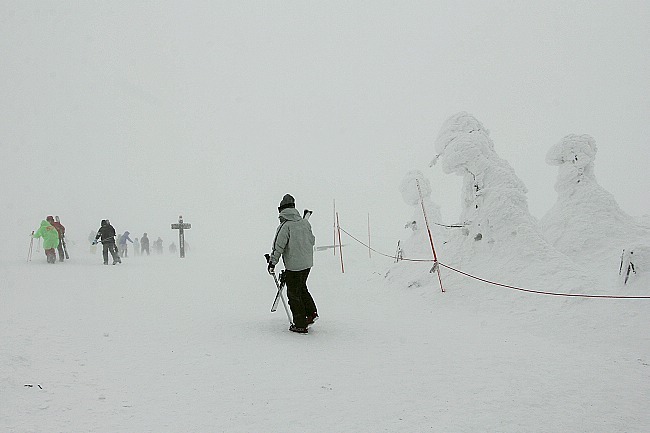 Snow monsters around the summit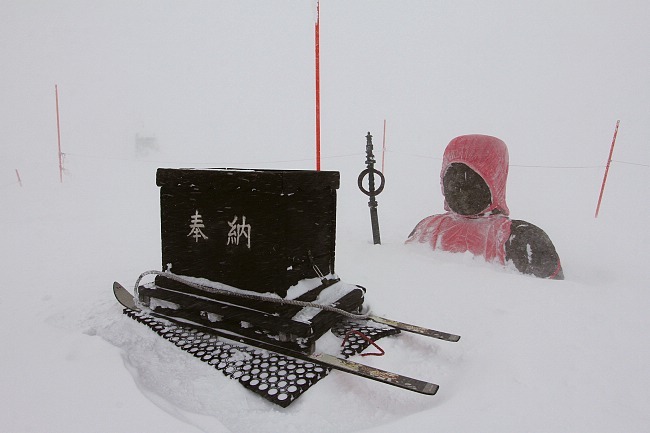 Statue of Jizo Bodhisattva at the peak covered up to chest level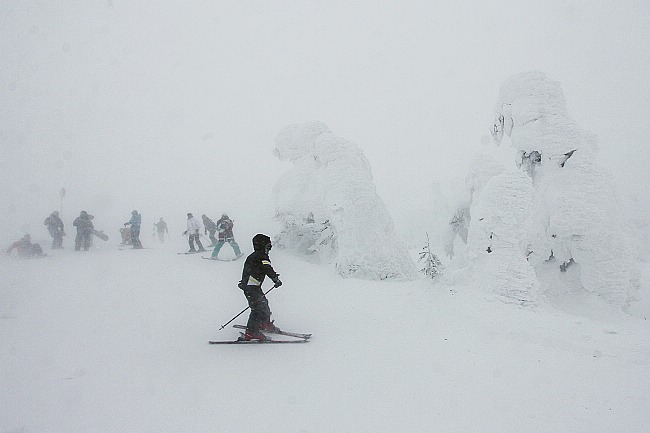 Skiers and snow monsters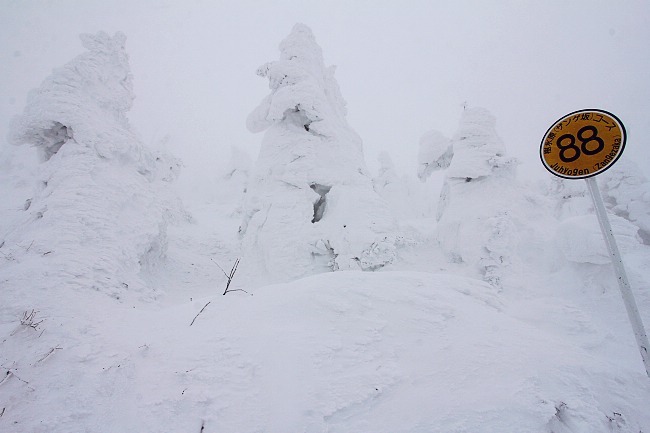 Check point 88 along the "Juhyo Ski Course"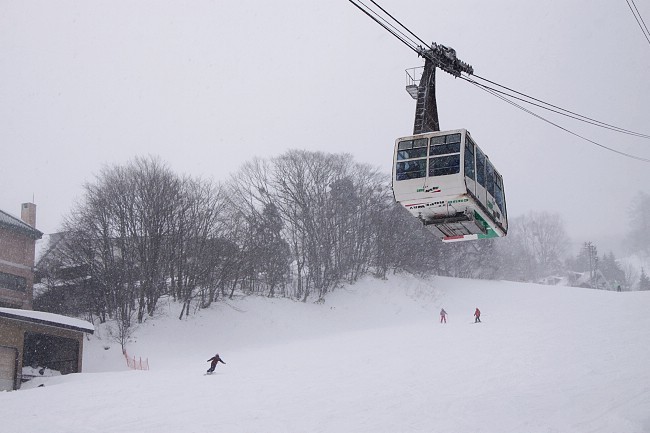 Close to the foot of Zao Ski Resort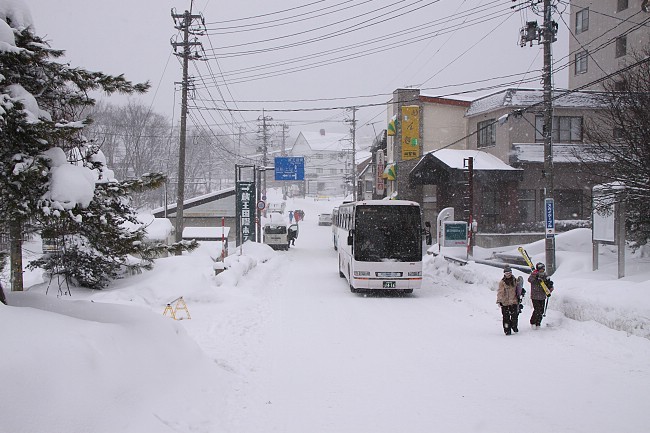 Zao Onsen Town