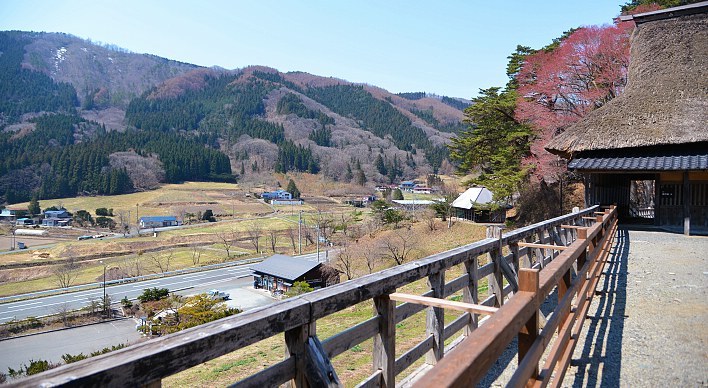 Tono (遠野, Tōno) is a rural town in the hills of central Iwate Prefecture. The area is notable for its rustic landscapes and traditional farming culture. But Tono is best known as a repository of Japanese folklore due to its legends of spirits, animals and supernatural creatures. This rich oral tradition was passed down through generations of storytellers and eventually collected into a book by the pioneering folklorist Yanagita Kunio.
Yanagita Kunio came to the region during the early Meiji Period and collaborated with Tono native Sasaki Kizen to gather local stories and to publish them in "Legends of Tono" in 1910 as one of the first collections of Japanese folktales. The legends that they transcribed continue to be told today, and story telling performances in Japanese are regularly held at the folk villages, museums and some of the hotels around the town.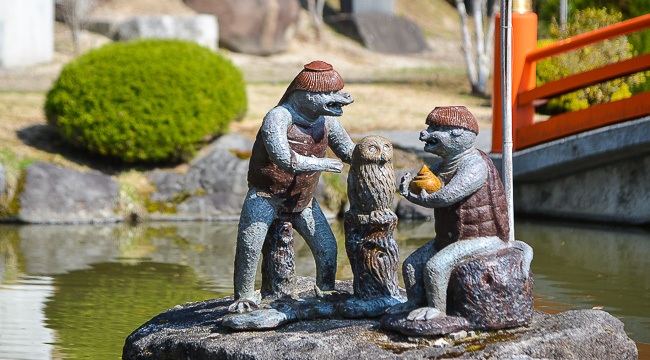 One of the most widely known folk creatures of the region is the kappa, a mystical water sprite that resembles a small, humanoid turtle and is believed to lurk around rivers, lakes and ponds. Kappa serve as a reminder of the dangers of water, as they are said to be fond of eating children and cucumbers, but are also beloved, and statues and images of them can be found all around Tono.
Get There and Around
How to get to Tono
Tono lies along the JR Kamaishi Line between Hanamaki and Kamaishi. From Shin-Hanamaki Station (3 hours, about 13,000 yen by JR Tohoku Shinkansen from Tokyo), take the train to Tono (45-60 minutes, 760 yen one way, departures every 1-2 hours). The trip is covered by the Japan Rail Pass, JR East Tohoku Area Pass and JR East South Hokkaido Pass.
How to get around Tono
Tono Station and the museums are located around the walkable town center, but the rest of the attractions are quite spread out around the town's outskirts. The Chiba Residence, for example, stands about eight kilometers west of Tono Station, while the Furusato Village is located a similar distance north of the town center.
A network of buses connects the town center with most of the attractions; however, connections tend to be rather infrequent and inconvenient. Targeted at Japanese travelers, half-day and full-day guided sightseeing bus tours are operated on weekends from late April to early November.
Rental bicycles can be a pleasant option for exploring Tono although the terrain around the town is quite hilly. Bicycles are available at multiple rental outlets in front of the station. Prices start from around 500 yen for two hours. Rental bicycles may not be available from December to March at some outlets.
Alternatively, it is easy to explore Tono by rental car. Rental outlets can be found around Kitakami Station (3 hours, about 13,000 yen by JR Tohoku Shinkansen from Tokyo). It takes under an hour to drive between Kitakami and Tono, using the toll-free Kamaishi Expressway.
Hours and Fees
A combination ticket (Shinai Kanko Kyotsuken) is available for 1170 yen and covers entry to your choice of five out of the following eight sites:
Chiba Residence
Denshoen
Tono Furusato Village
Takamuro Suikoen Park (not including bath house)
Tono Municipal Museum
Tono Monogatarikan and Jokamachi museums (counted as a single entry)
Fukusenji Temple
Tono Doll Museum
The ticket can be purchased at any of the sites covered by the pass.