Osorezan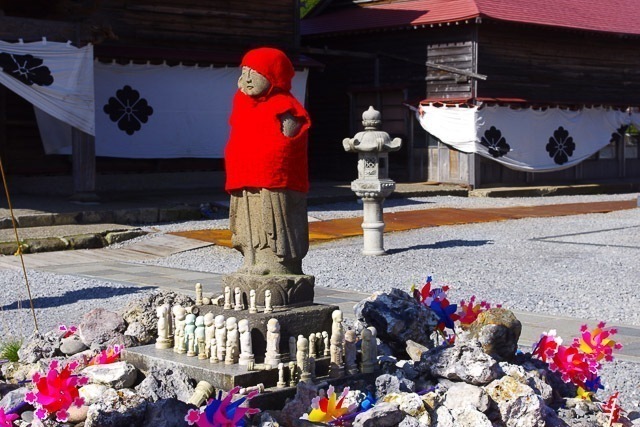 As I write this, I'm gazing out of my window at the Mutsu Grand Hotel and taking in the sunset over the town and the mountains beyond. Just to make sure you keep on reading me, I'll post the picture tomorrow!
I had a great day today, and literally went from hell to heaven. After a good breakfast at the hotel, we headed off to Ozoresan, one of the holiest place in Japan, the resting place off the dead, where we went for a very interesting walk.

To get these, you first have to cross a bridge over the river, which symbolises the river you cross from our world into the next. Just before the bridge are you ogres, who decide where you go - heaven or hell.
The bride dividing our world from the after-world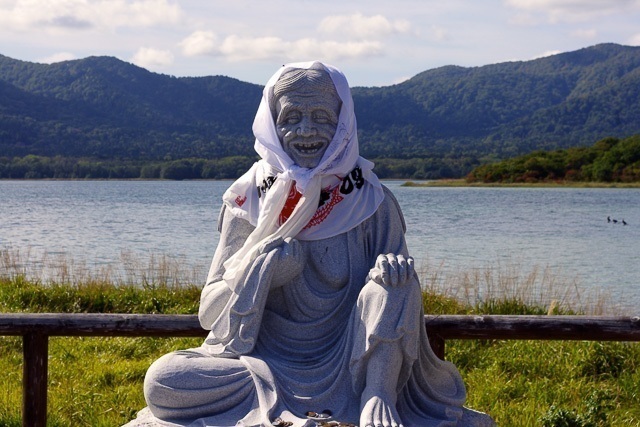 One of the two ogres guarding the entrance
Ozoresan is built on volcanic ground, and so the place is scattered with bubbling pools of water and mud, 108 to be precise, that symbolise the 108 worldly desires and the hells linked to them. A very potent sulfur smell is everywhere you go, steam gushes out from cracks along the way. There are not plants - only piles or rock, and vapours oozing. This is hell.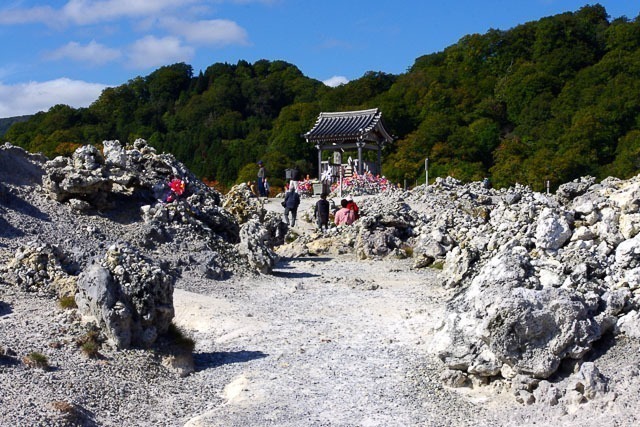 A walk through hell - litteraly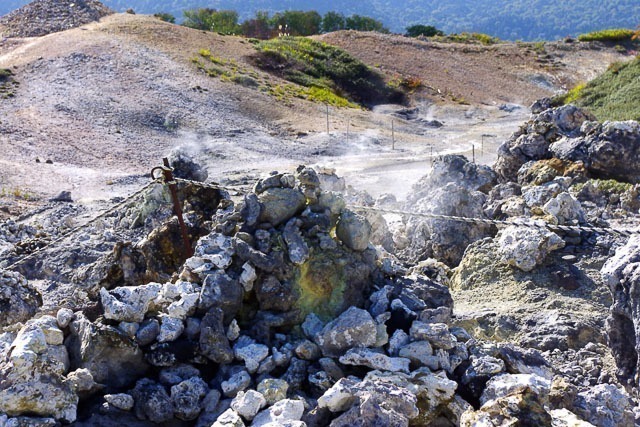 Sulfur smelling vapours
Just next to that are a little sub-temple, very nice shrubberies, a lake with crystal clear water and white sandy shores, statues of Jiso and other boddhisattvas, a memorial to the victims of the great earthquake of 2010. This is paradise.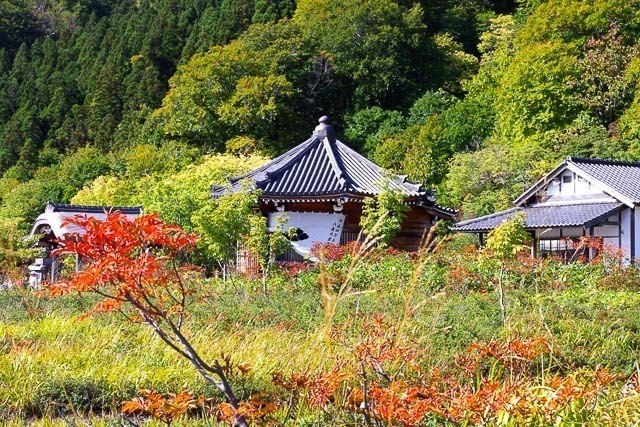 Temple in heaven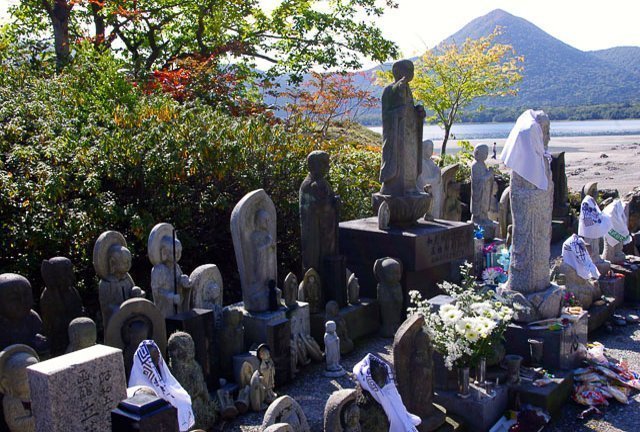 Jiso and boddhisattvas by the lake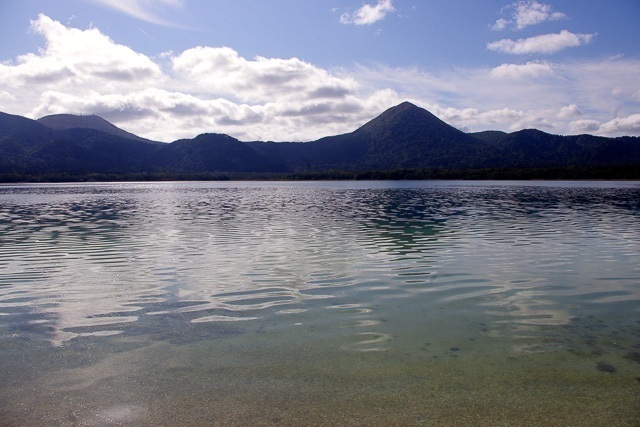 Lake Usori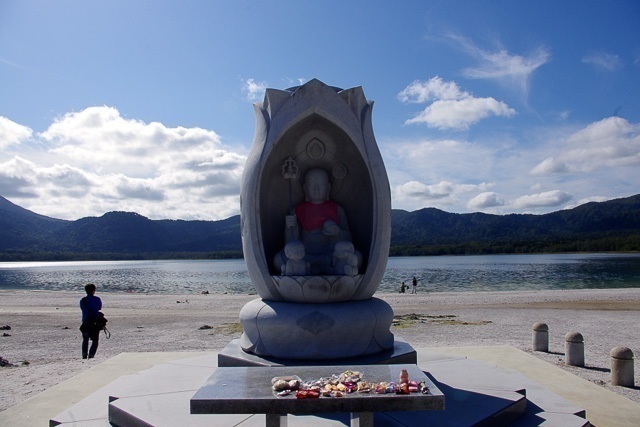 To the victimes of the Tsunami
Everywhere you look, people have put little wind wheels. But Ozoresan is also an active temple, with monks who live there, offering lodging to visitors, and with onsen where anyone can bathe.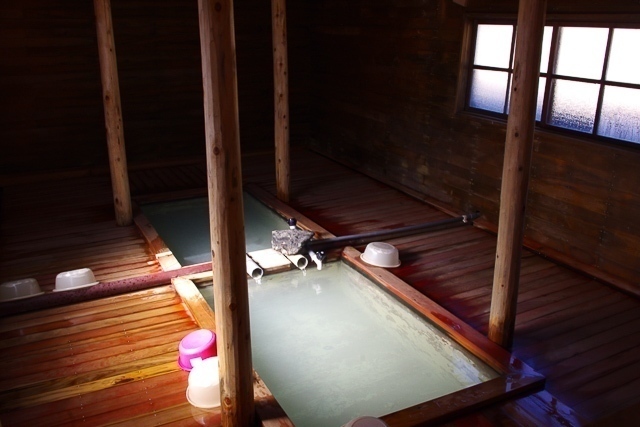 If only I had thought of bringing a towel!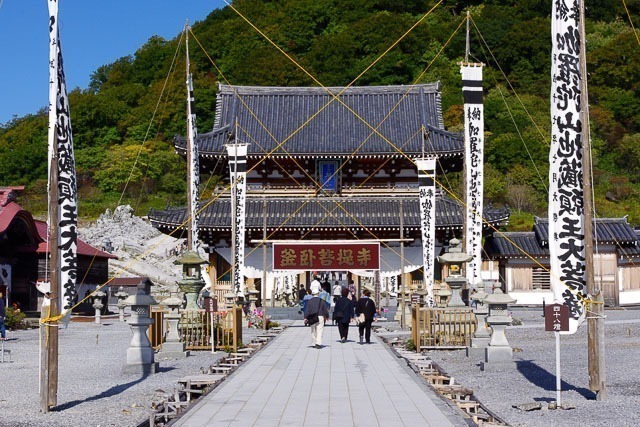 The temple
After this very surreal place, we headed back to Mutsu for lunch and in the afternoon, drove to the coast to see some wild horses. The landscape looks very much like what I've been used to in Ireland, so it was very nice to be there. And the horses were amazing - you can really get very close to them, if you don't mind walking through a bog (also very Irish!).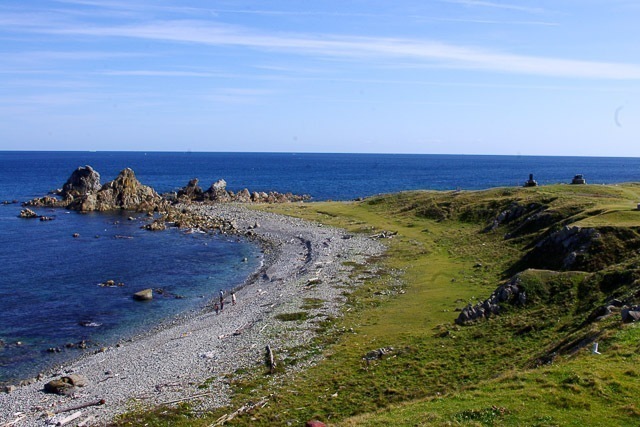 Back home! A bit of Ireland in Northern Japan
Wild horeses at the tip of the Shimokita peninsula
My last activity of the day was to learn how to make Bekomochi a rice flour sweet that is typical of this region of Japan. And look how pretty it is! They then have to be boiled, so I'll hang on to them until I'm back home and cook them then, taking them from freezer to freezer along the way.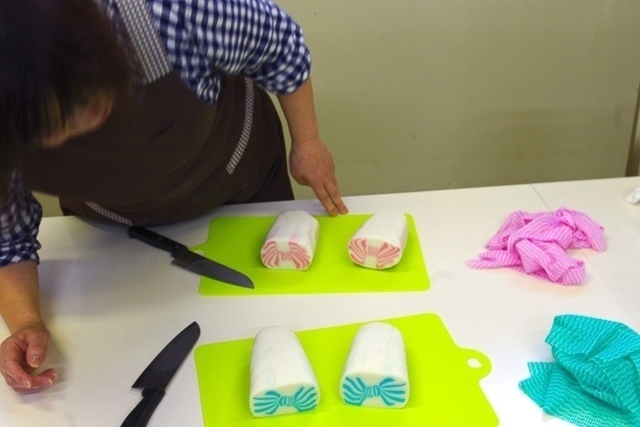 Bekomochi making (mine are the blue!)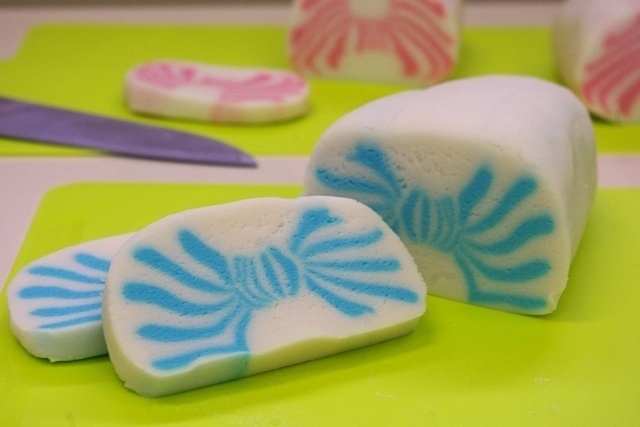 Tada!!