Beautiful coastline but mixed feelings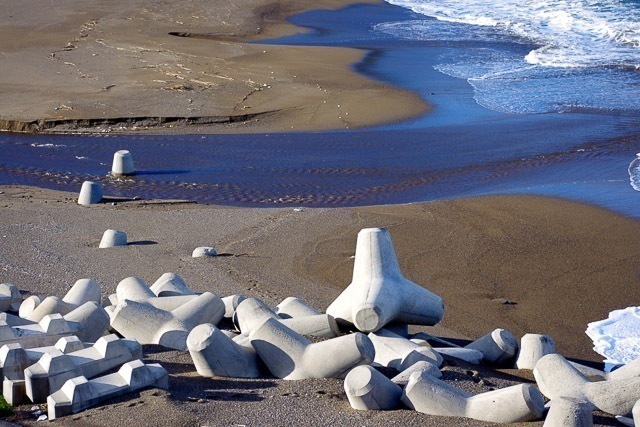 New protection, old wounds
This morning I left Oirase and Oirase Keiryu hotel for the coast. It was a three hour drive so I decided to stop on the way, in Towada city, and visit the Towada Art Center.
I was very surprised by the size of the museum and the quality of the pieces exhibited in it. The art experience actually starts on the street: as an answer to a more and more deserted high street, the Arts Towada initiators decided to line it with big sculptures or art works such as the one below.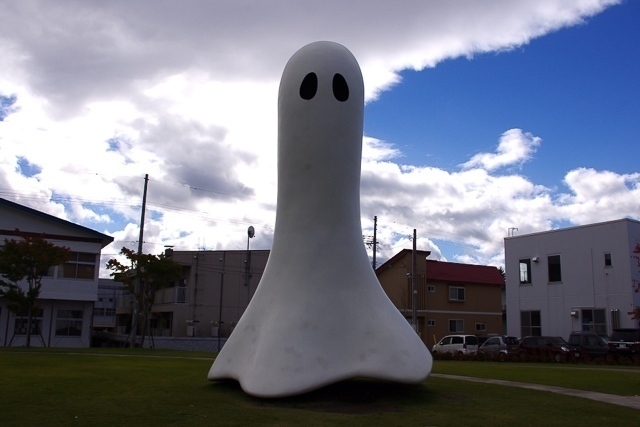 One of the several huge and amazing works of art along the avenue
The Arts Center's building itself was designed by famous Japanese architect Ryue Nishizawa - who incidentally is one of the two lead architects for the EPFL Rolex Learning Center in Lausanne, my home town in Switzerland. No photos were allowed unfortunately so I had to sneak around corners to take a couple of shots...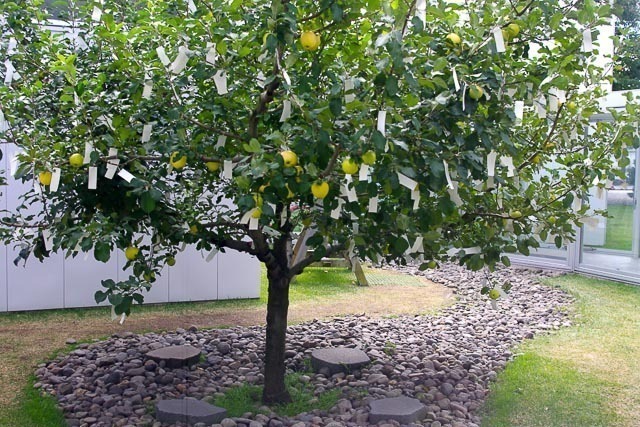 Yoko Ono's famous wish tree. An apple tree was chosen because apples are the most famous produce of Aomori prefecture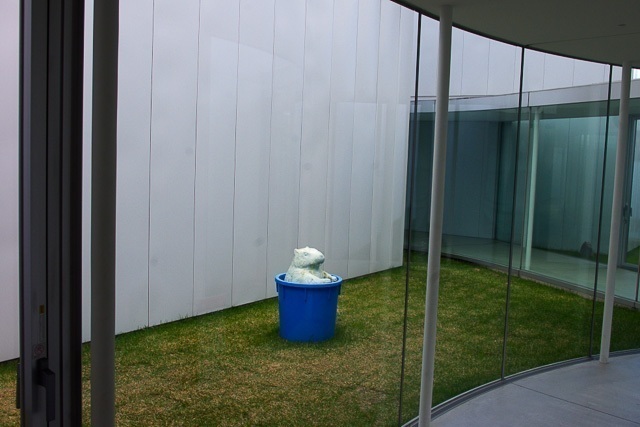 One of the surprinsing pieces by Mitsuhiro Yamagiwa that can be found at the Towada Arts Center
After about an hour or so in the museum I hit the road again and drove all the way to the coast where I stopped at a view point. The coast I drove along boasts some of the regions worst affected by the 2011 earthquake and tsunami. Even knowing that, it was very surprising and disturbing to see signs along the road letting people know that this or that part was up to where the flooding came. A lot of mixed feelings driving along that beautiful coastline.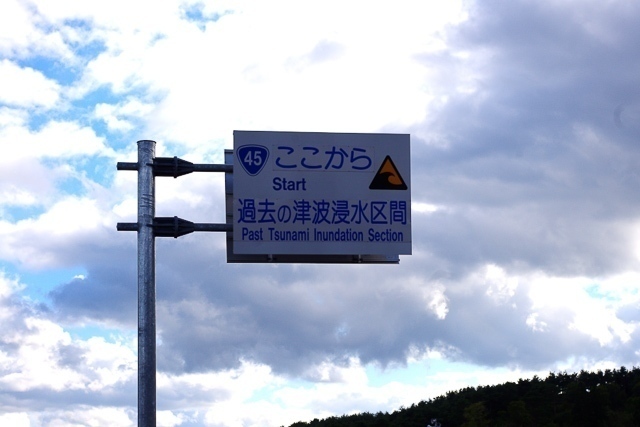 But to end this post on a sweeter note - have a look at the amazing apple mille-feuilles I had yesterday at Oirase Keiryu hotel. Gorgeous and delicious!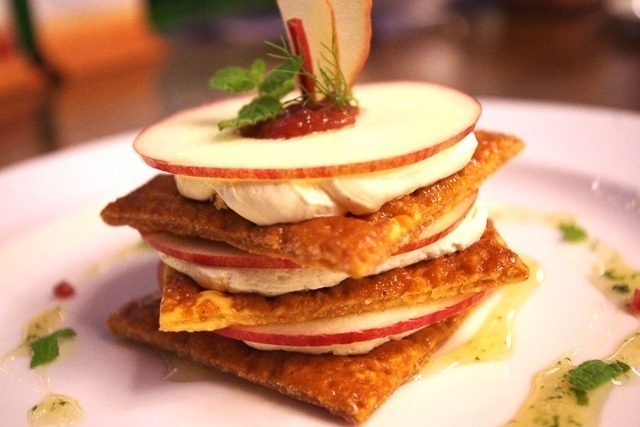 As good as it looks