Hiraizumi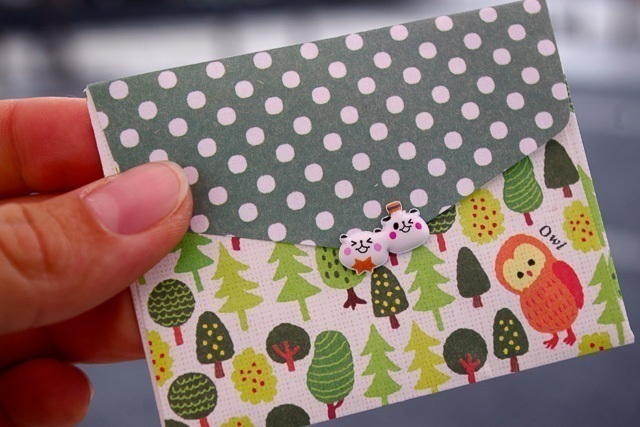 Kawai!
Today we started off at Hiraizumi station. Unfortunately it was raining quite a lot, but anyway... At the station I met my first fellow walker of the day, Takeuchi-san who gave me the sweetest card!

We took the bus to Takkoku no Iwaya, on the southern outskirts of town where we met up with another fellow walker - Nemoto-san who I had already met in Miyako. Since she lives only 10 minutes away she decided to come and walk with me, even in the rain, which was very kind.
It's a remarkable temple. It is in fact a blend of a buddhist temple and of a shinto shrine. Built a very long time ago, it is nestled in the side of a cliff that hangs majestically over it, shielding it -and us- from the rain.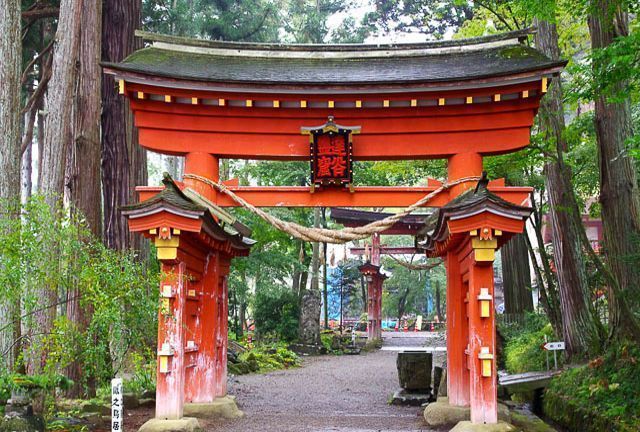 The entrance of Takkoku no Iwaya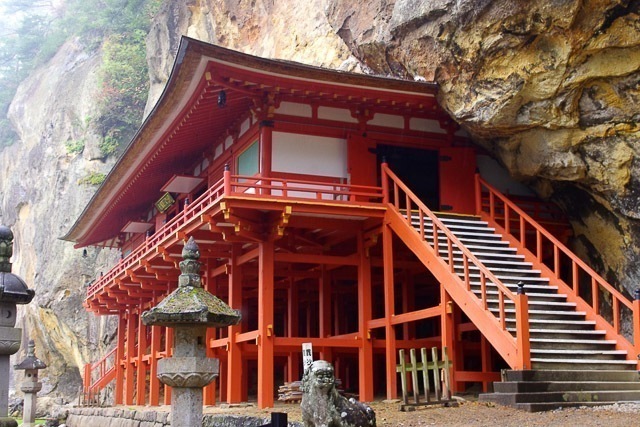 The wonderful temple built in the side of a cliff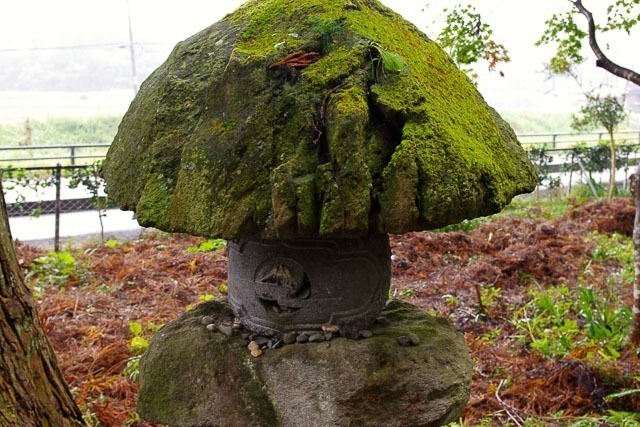 Because I like moss!
We had a quick look around and also went closer to the cliff where one can see a huge Buddha statue, 15m high. However, with the passing of centuries everything except for the head has unfortunately been eroded. You can see a bit of the huge shoulders of the statue and imagine the rest. Very impressive.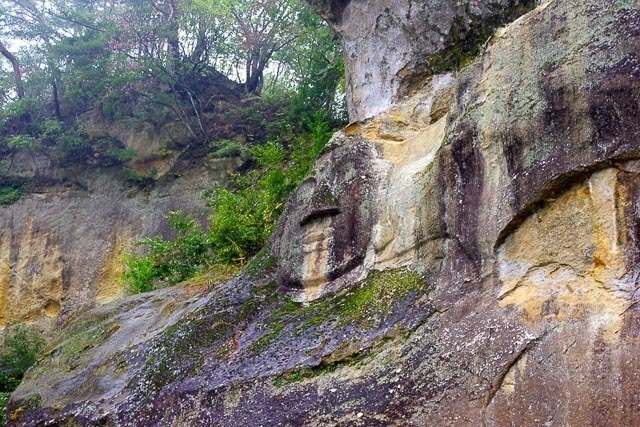 What's left of the great Buddha carved into the cliff
From there we walked about 1h to Motsuji temple where we had a quick soba lunch before meeting Konno-san, our guide for the day, who gave us a great and detailed tour of Motsuji. I learned that in the temple grounds is the oldest Japanese garden of the world, designed in the 12th century. It has recently been restored to its old splendour using a 12th century book on Japanese garden design to make sure that it would be 100% accurate. This is why the temple became a Unesco World Heritage Site. There are apparently 4 more of these gardens in Hiraizumi but up to now only one other has been restored. We'll have to come back to see the other ones!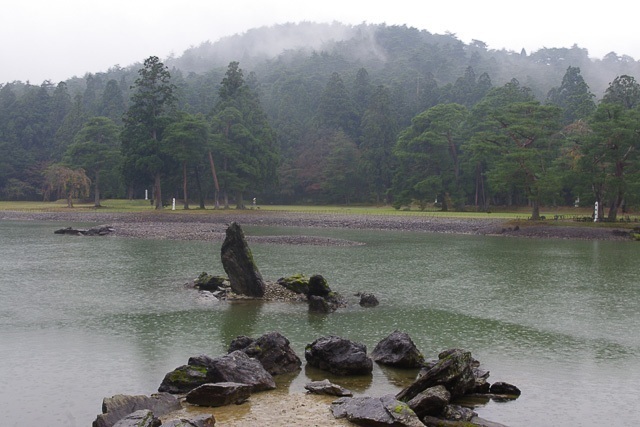 The \"ocean\" component of the wonderful 12th century garden of Motsuji temple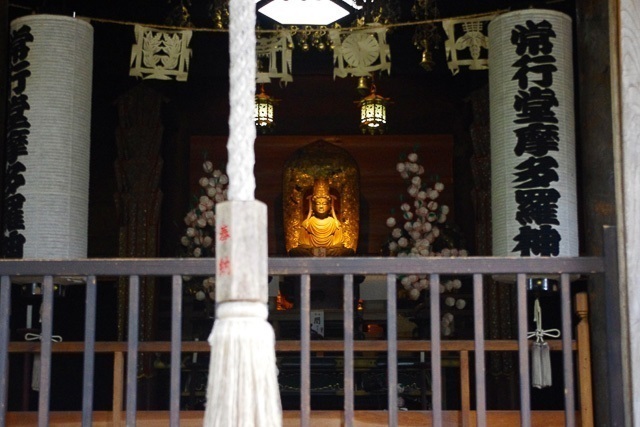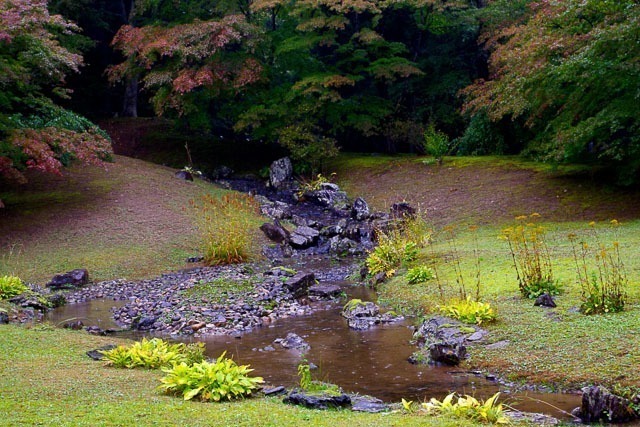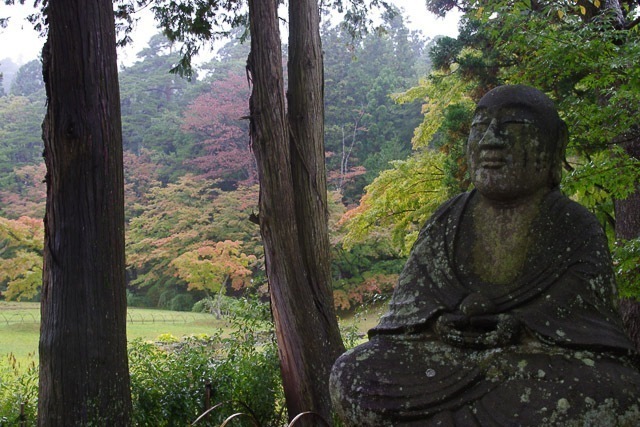 After that we continued our walk to Chusonji temple which is in fact a huge cluster of temples built on a mountain. It was raining quite hard at that time but it didn't really matter - the rain and the mist added to the mystique of the place and in my opinion made it even more special a place.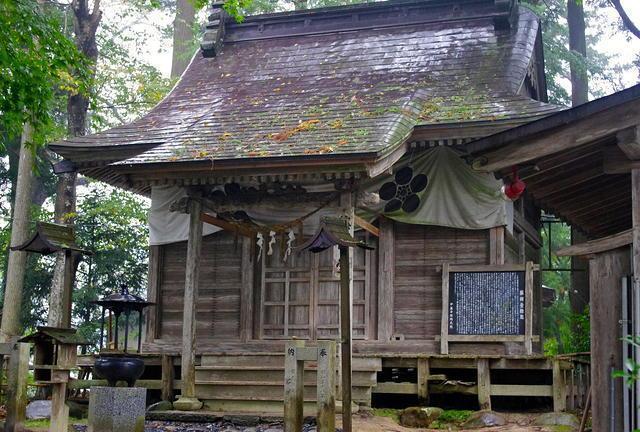 One of the many sub-temples of Chusonji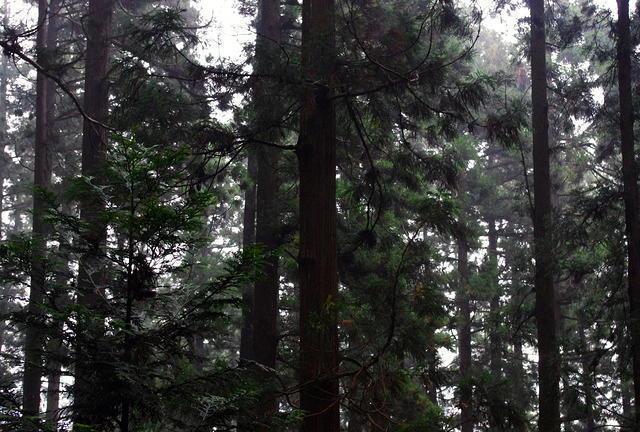 The mystical forests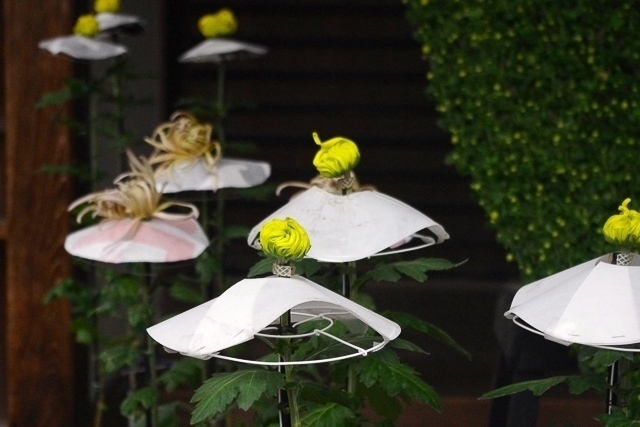 Crysanthemum contest and festival at Motsuji temple
And now, after a couple of delicious Senbei biscuits from Nakashima-san, I am off to enjoy the great onsen the Musashibo hotel has to offer - the best part of any rainy day in Japan!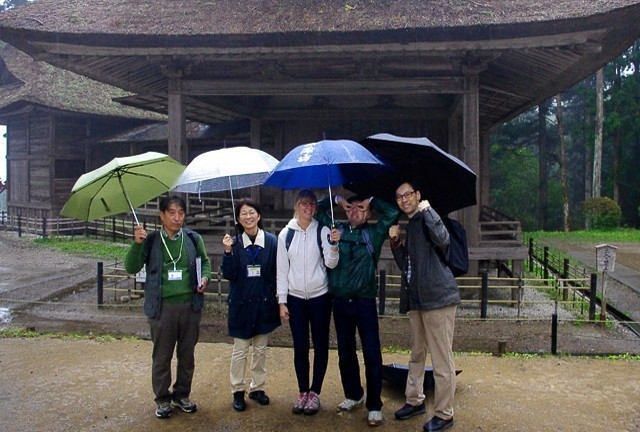 The walkers! Well done!