From the northern coast to mountain peaks; in ever-changing autumn landscapes
From the northern coast to mountain peaks; in ever-changing autumn landscapes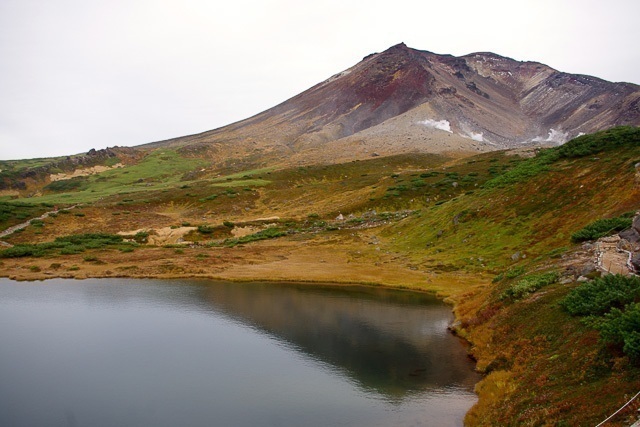 Asahi Dake, highest mountain in Hokkaido and active volcano of Daisetsuzan national park
After an amazing seafood dinner and fun karaoke session in Wakkanai, I woke up at 6am today to drive the 300 km that separate Wakkanai and Biei, in roughly the middle of Hokkaido. I set up early to make sure to be able to make the most of the day, even though I had 5h of driving ahead of me.
Actually, the scenery was so stunning that it went by really fast. I stopped a couple of times along the way, first along a river so wild that fish could be seen jumping out of the water. I also found a deer antler on the river bed.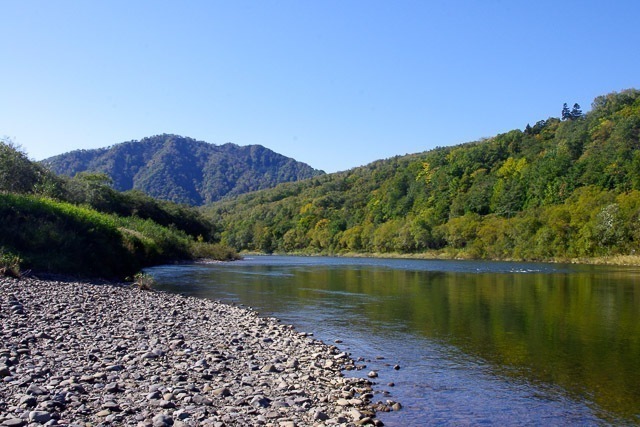 River somewhere between Wakkanai and Biei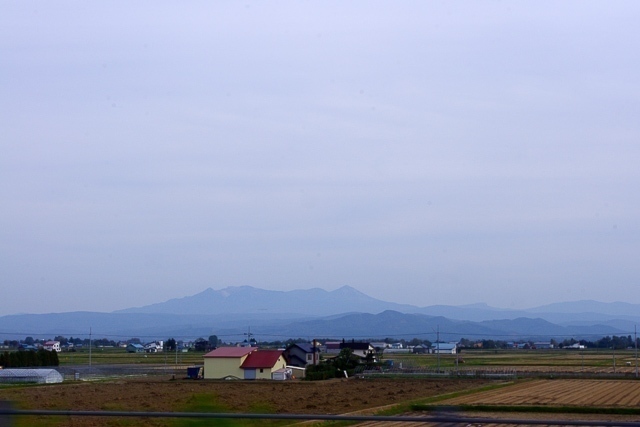 Plains near Ashikawa, half way through my journey to Biei, and Asahi Dake in the background
After a ramen lunch half way through, I made a detour to Daitetsuzan national park to hike on Asahi Dake. This active volcano is the highest mountain of Hokkaido at 2291m. I went for a 2h hike near the summit of Asahi Dake, walking among stunning scenery, golden birches and other autumn coloured trees, wild blueberry bushes and fumaroles.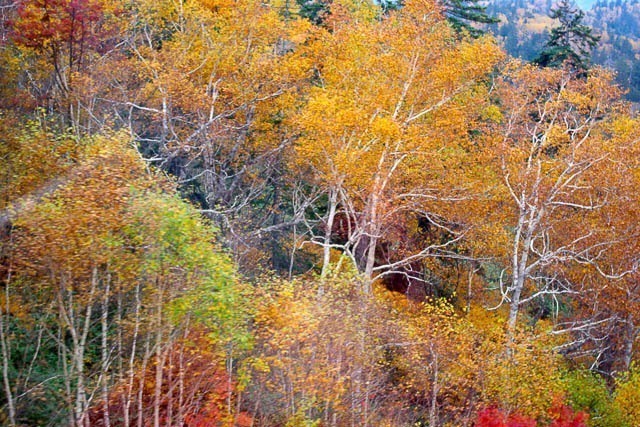 Golden birches in Daisetsuzan national park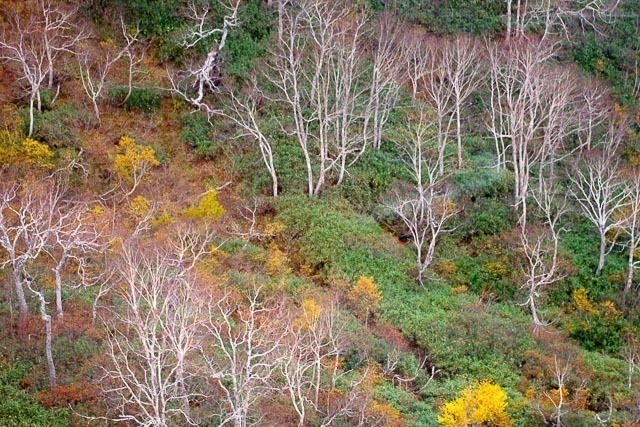 Autumn at its best
The scenery was stunning, especially with the autumn colours at their best at this altitude.
On the way down, I stopped at lake Kagami for a very pretty sunset, both on the lake itself and a big just behind it as well as a view of Asahi Dake, glowing in the setting sun.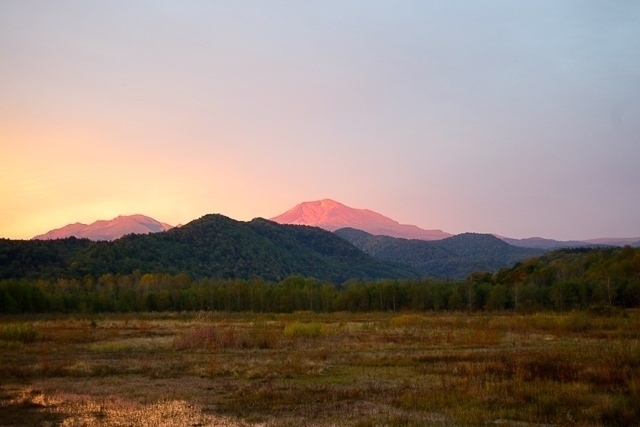 Sunset over a bog, Asahi Dake glowing red in the evening sun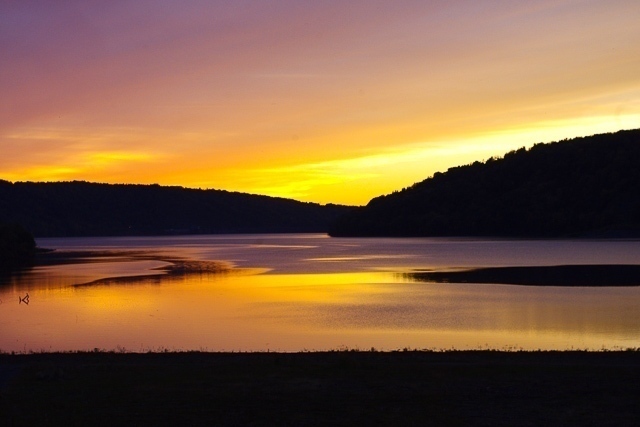 Sunset over Lake Kagami