Fukushima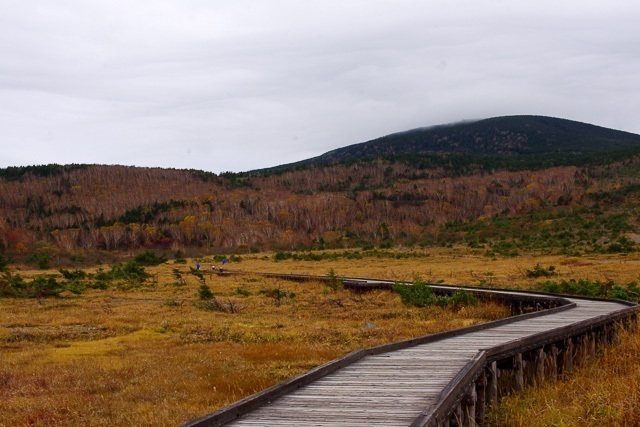 Jododaira bog
This morning I woke up nice and early and had a good breakfast - although no toast - at Kirakuya ryokan and then drove with Sugimoto-san to the mountains, about an hour away from the village in which Ifm staying.
Fukushima prefecture is actually absolutely stunning. Obviously, in the Western world when you hear gFukushimah you instinctively cringe a bit and the last thing on anyonefs mind is the natural beauties of this area. But yet, itfs really beautiful. Huge forests, ski-slopes, tons of fields... Itfs really stunning.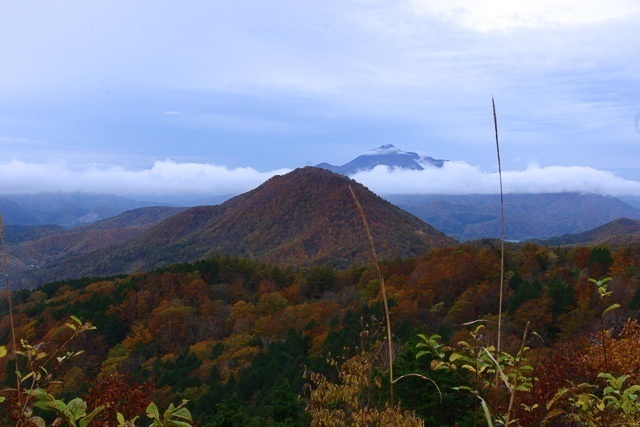 Fukushima's stunning mountains
So we drove up to about 1700m. passing beautiful autumn forests, mist drowning us from time to time, and we got to Jododaira rest house, where we parked and from there started our 4 hour walk.
First, we walked through a big bog, truly stunning because everything in it was golden or bright red. From there we went up a mountain and walked around Kamanuma, a small lake, through big grassy (or bamboo) plains that were strangely similar to those of Ireland - and sadly we also had a bit of an Irish day on the weather front. Itfs actually been raining non stop since yesterday afternoon.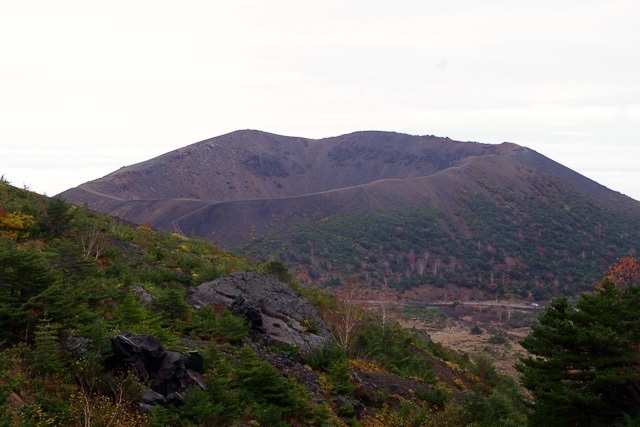 Azuma-Kofuji crater
From there we headed back down again, on very slippery paths. So slippery in fact that I fell and hurt my ankle, but Ifm sure itfll be fine by tomorrow.
Then we headed to the real highlight of the walk, Azuma-Kofuji crater a nearly perfectly round crater. Unfortunately the wind was very strong so we didnft walk all around it, but we got a fair glimpse of it, and of the beautiful valleys surrounding it.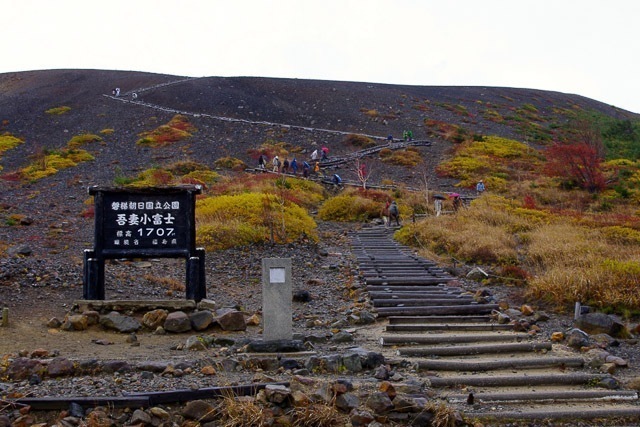 The path to the crater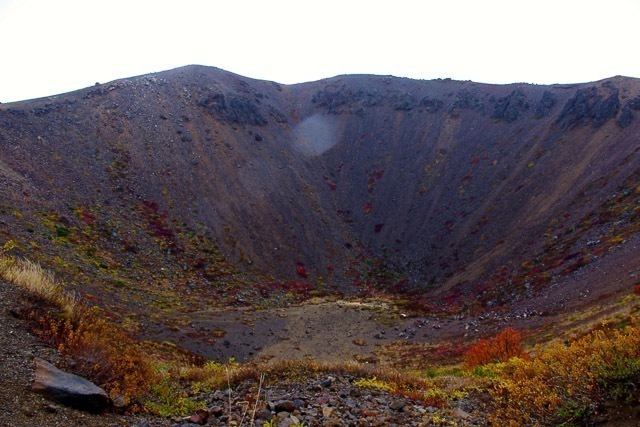 and inside it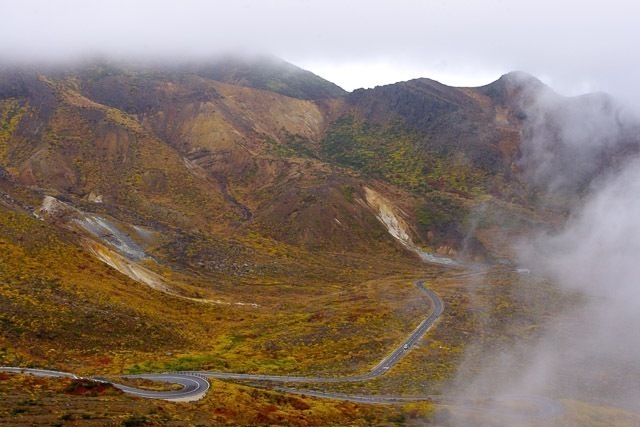 The beautiful surrounding valleys
After that, we had a lovely warm udon lunch at Jododaira rest house and headed back to town. Unfortunately since then I didnft do much more than rest and put ice on my ankle, although I did just come back from a great dinner here at Kirakuya ryokan and am now heading up to the 4th floor to try one of their private onsen baths.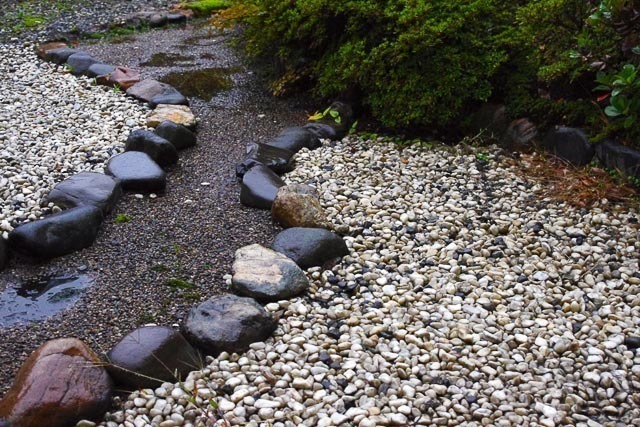 My little private garden at Kirakuya ryokan