Aizu-Wakamatsu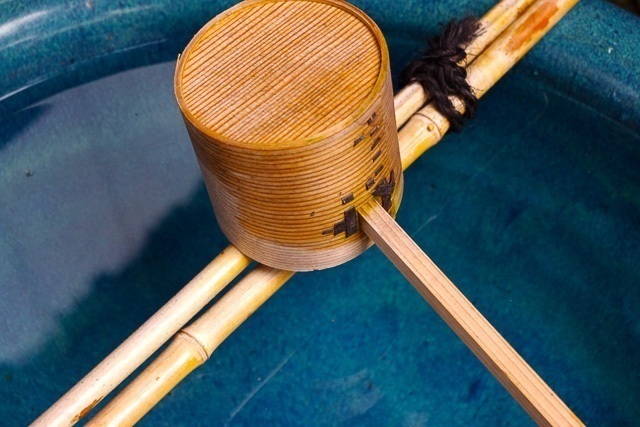 I woke up this morning surrounded by the beautiful fields of Kitakatafs countryside at Morihime Noen, a little farm/B&B where I am staying tonight as well. The house is really lovely and the owner serves delicious food, mostly coming from her organic hyper productive veggie patch. Actually, there is even rice drying in front of my room - this is how naturally things are done here at Morihime Noen.

I had a bit of a rude awakening around 2am with a strong earthquake rattling the house, but thankfully Japanese engineering can withstand a 7.3 quake as others would withstand a a sneeze, so absolutely no harm was done.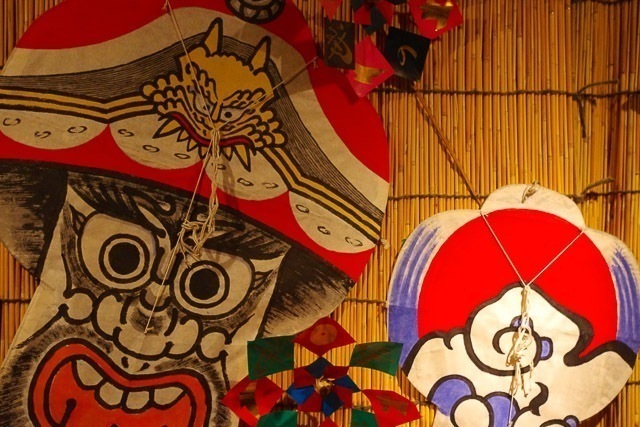 In Tsuruga castle
Todayfs walk started at Aizu Wakamatsu station where Sugimoto-san, Azuma-san and I met 3 other guides that would spend the day with me. From there we went to visit the beautiful Tsuruga castle, a very important place in Japanese history. It is also the only Japanese castle with a red roof, which was quite interesting.
Beautiful Tsuruga castle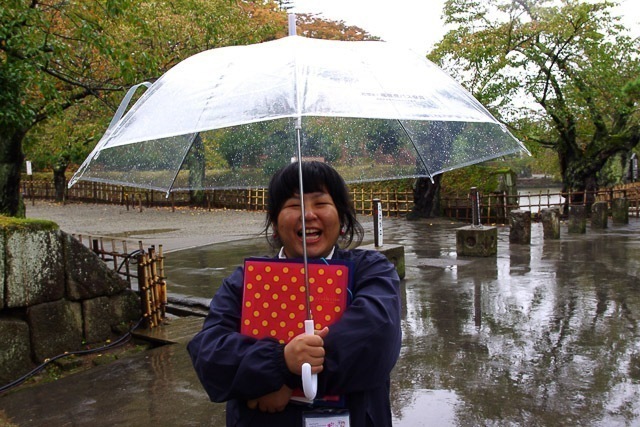 One of my two lovely smily guides, Satomi-san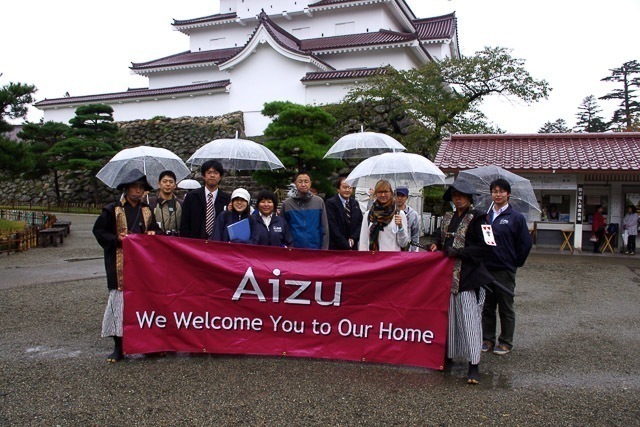 The Aizu team - complete with samurai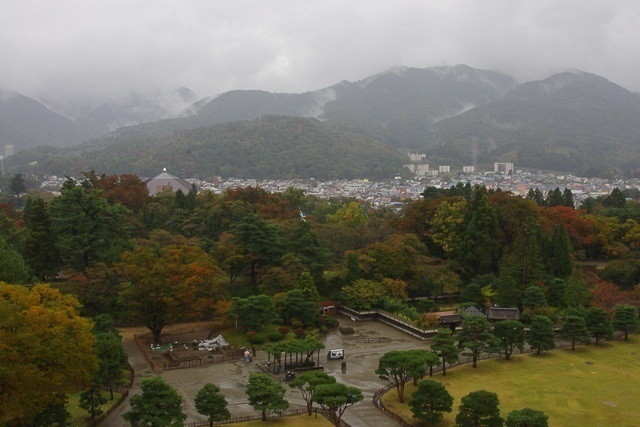 View of Aizu's misty mountains from the top of the castle
From there we went to Mount Iimoriyama which is sadly famous for it being the place where about 15 very young samurai (aged between 15 and 20) committed suicide thinking that the castle had been taken or had surrendered to the enemy. However the smoke they saw simply was the smoke of the buildings around the castle being burnt down, so their death was pretty much in vain.
The steep steps leading up to Iimoriyama, where the poor samurai committed ritual suicide
We stopped for a ginormous lunch - sauce katsudon and curry yakisoba. The katsudon in Aizu Wakamatsu is famous because it doesnft have any egg and is cooked in the sauce. It really was delicious, as well as the curry sakisoba. Japanese curry being my only source of spice in this trip I was very very happy to have some on a rainy day like today.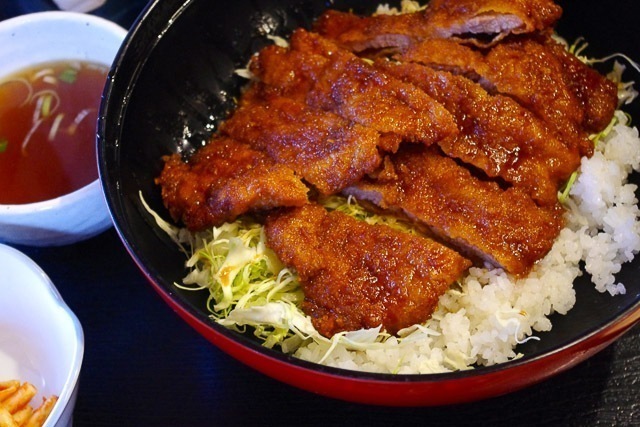 Sauce tonkatsu
Aizu is famous for its history and being an important place where samurai used to live. We thus went to visit a samurai residence, Aizu Bukeyashiki. A truly great way to get a glimpse of samurai life, walking through the grounds of the 38 room residence was very interesting.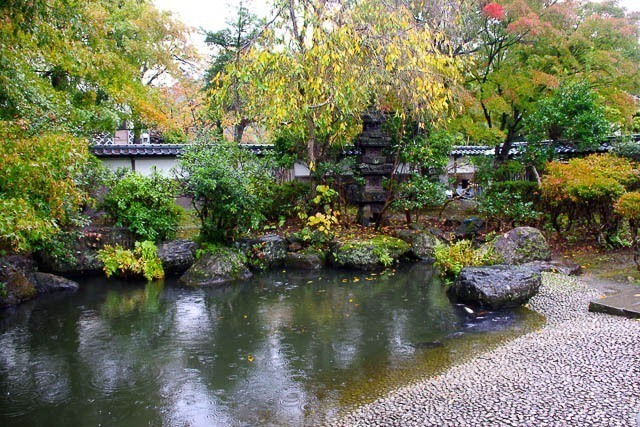 A part of the beautiful garden at the samurai residence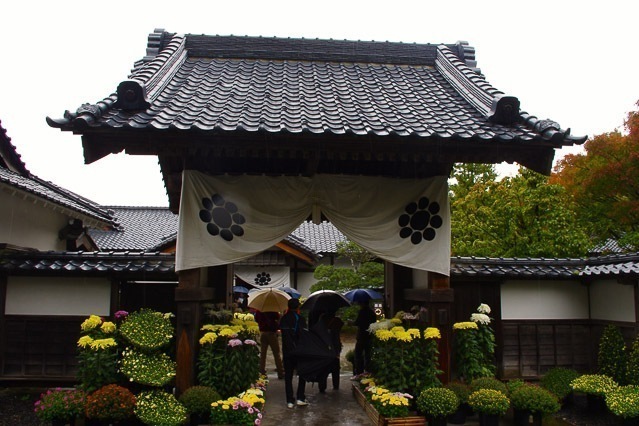 Entrance of Aizu Bukeyashiki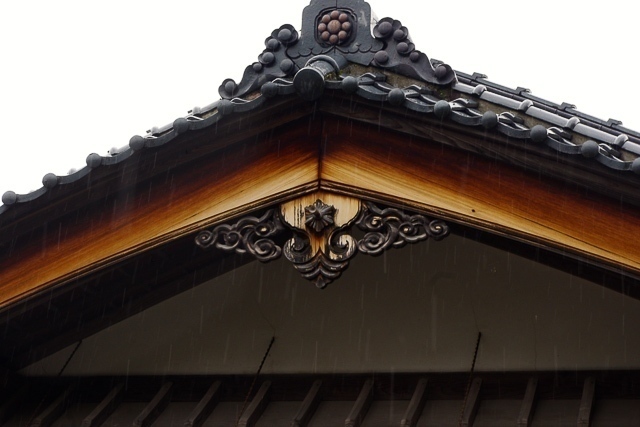 From there we went to Oyakuen garden where I was showed a tea ceremony and also tried to make my own tea... although mine was hardly as frothy as the tea masterfs. We then went for a walk around the garden, which has a lot of interesting medical herbs in it as well as beautifully manicured trees and shrubbery, slowly turning red and gold.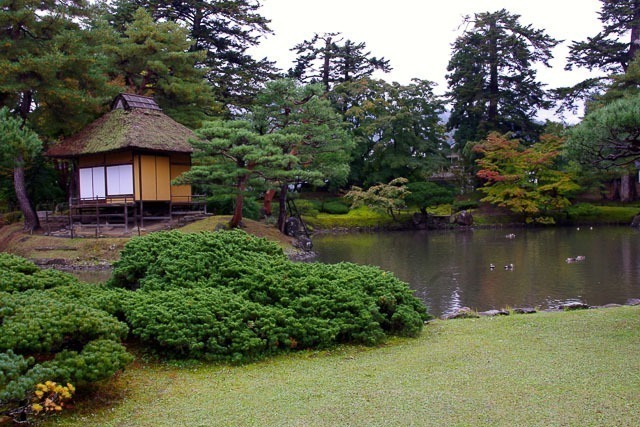 Oyakuen garden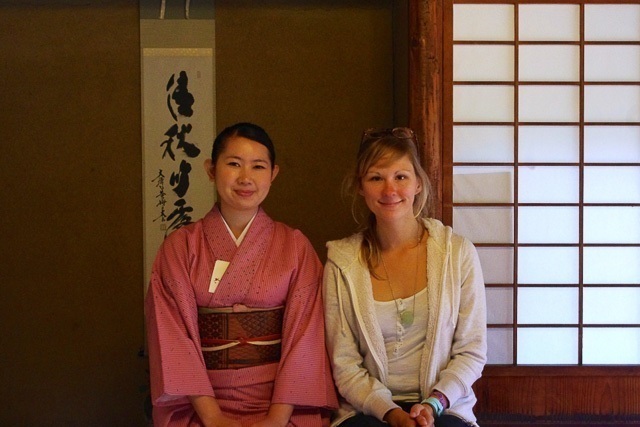 The tea master and me - Oyakuen garden