Nikko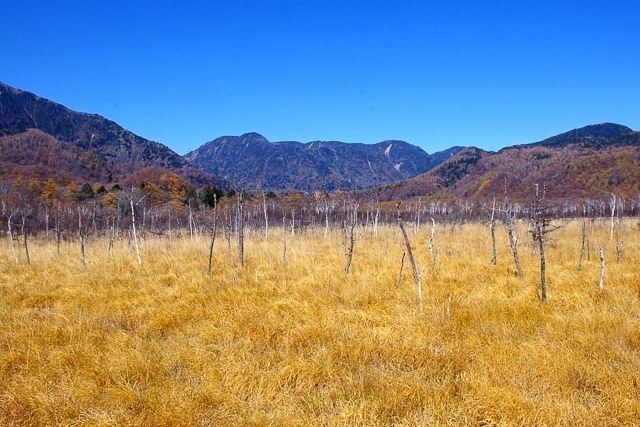 Senjogahara bog
It seems that as my journey goes by, the better the breakfasts become. Such a treat, after wholegrain bread in Ishinomaki, here at Turtle Inn in Nikko I had brown bread this morning, and black tea - unbelievable!
After that great breakfast I set off for the mountains near Nikko. It took me about an hour by car to reach Yumoto Onsen, a small hot spring village up at about 1500m. It was quite fresh - there was even a bit of frost and ice at some places.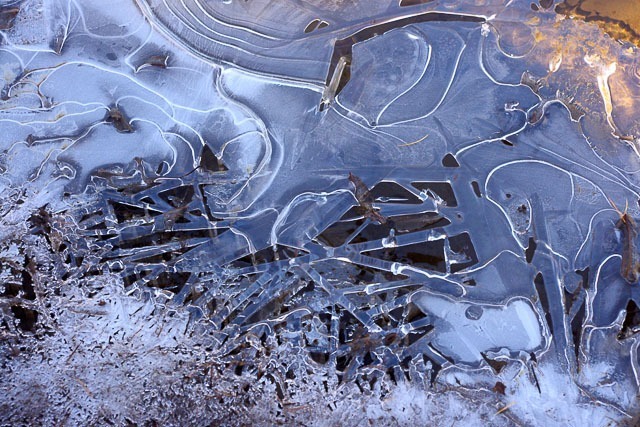 Funky frost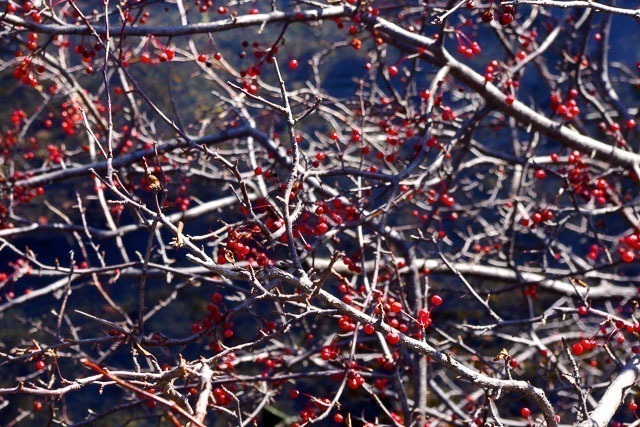 From Yumoto Onsen I took the bus down to Ryuzu Falls where I started walking up the mountain, along waterfalls, a very scenic river and an even more beautiful bog.

The first waterfall I saw was Ryuzu. It's about 210 meters high which is quite impressive. Although it's not really a waterfall, it's more like a very vertical series of rapids.
Ryuzu falls
From there I started my ascent and after about 30 minutes I reached the entrance of the wildlife preservation zone - yet another place where I really should have gone with a bear bell. Oh well, my journey is almost over and I survived yet a hike in bear territory.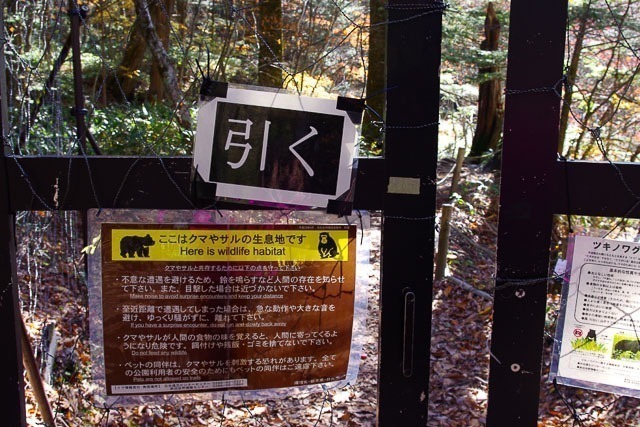 Entering the danger zone...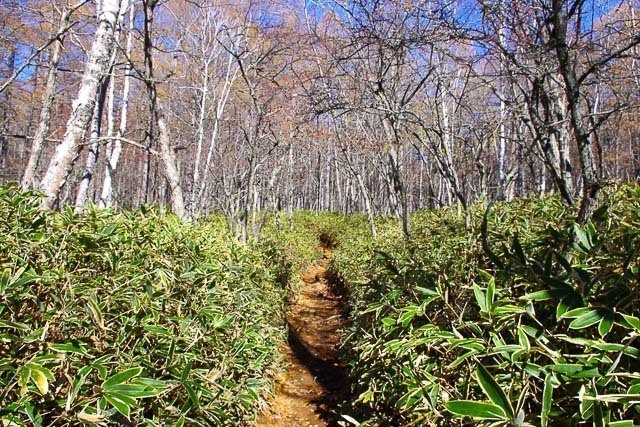 Sadly, no wildlife to be seen - I blame everyone else's bear bells!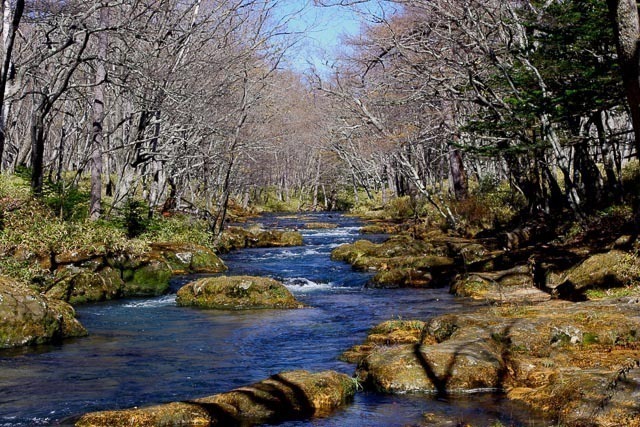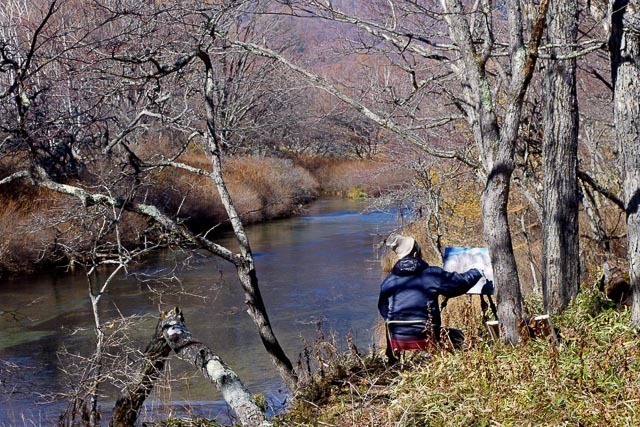 I then proceeded to cross the Senjogahara marshes, a breathtakingly beautiful bog - especially now in the autumn when everything was bright yellow or golden.
After about one hour I reached Yutaki falls where I had a good lunch of udon and wild mushroom tempura. This is where I met these two sweet old ladies who were very impressed I was traveling through half of Japan all by myself - and driving my own car as well!
The waterfall itself was more impressive that Ryuzu in my opinion. It seemed a lot longer.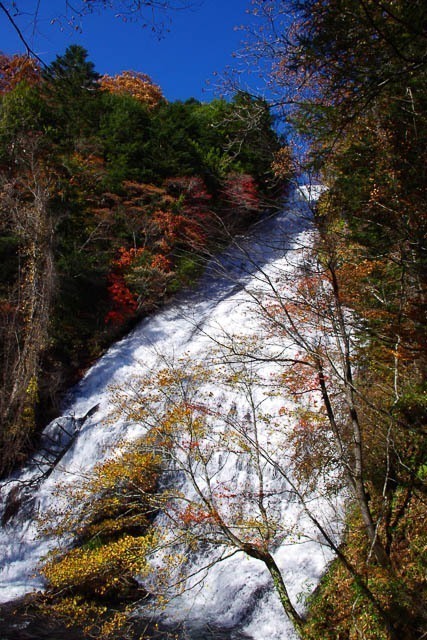 Yutaki falls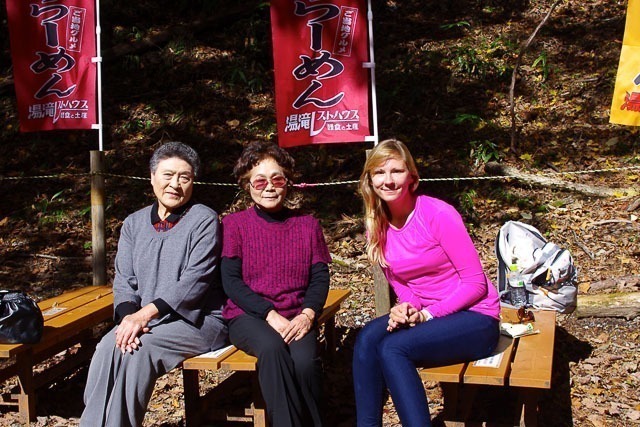 Today's lovely ladies
From there I hiked up to lake Yunoko. It's a really lovely lake although it smells quite strongly of sulfur in some places. At some of the places, where thermal water joins the lake's waters, there are vapours coming up, which makes the lake quite eerie. I walked round the lake and back to Yumoto onsen, from where I drove back.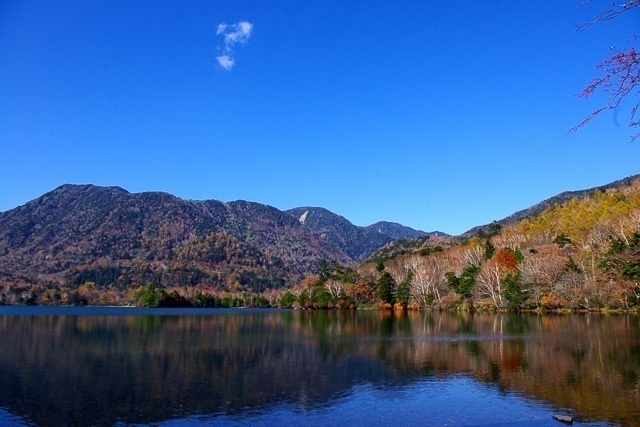 Lake Yunoko
Annoyingly, it took me two hours to get back so by the time I got back to Nikko and petted the enormous Lassie dog opposite the hotel the sun had already set. The owners of Turtle Inn told me about a place full of Jiso statues that I wanted to check out, but I guess I'll do that tomorrow morning instead. Now it's time for a good bath in the hotel's onsen!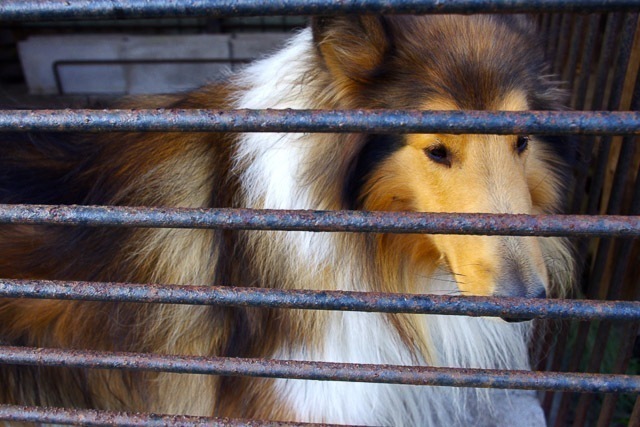 Fluffy!