Kusatsu Onsen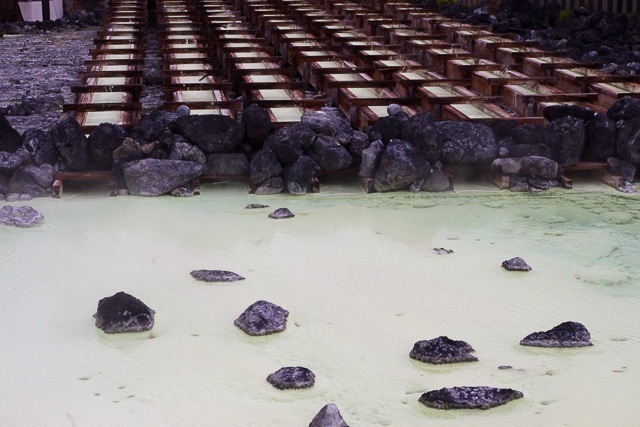 Yubatake - field of hot water in the center of town
Today after nice pancakes for breakfast at Yshinoya ryokan in Kusatsu Onsen, I took the bus up to the top of Mount Shirane, an active volcano on the outskirts of town. The views from the bus alone were fantastic, be it the forests or the moonscapes near the top. In the winter the road is closed off and the area becomes a very good ski resort, a very unique one at that, because at places toxic fumes are releases by the volcano. Now they have a warning system to keep people from skying where it happens, but some time back two skiers went through a toxic gcloudh: one breathed at the right time and survived - the other one didnft - he just collapsed and died.
But anyway, no skying and no fumes for us today.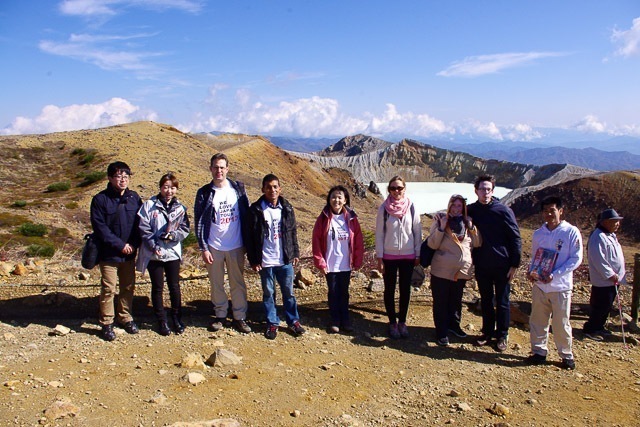 Our happy group
We were a nice little group actually. I was joined today by Sean and Stefan from Japan Guide, his wife and a nice little German family based in China, Dora, Jochen and 7 months old Tristan.

The walk started at the rest house at the top of the mountain from where we hiked up to the beautiful caldera lake from where Kusatsu onsen gets its great milky sulfuric water from.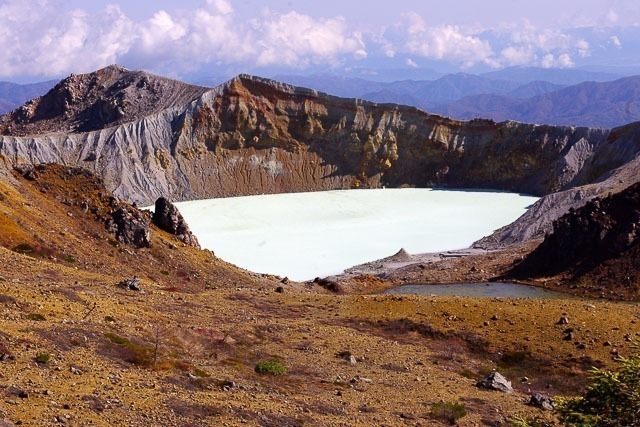 The amazing caldera lake at mount Shirane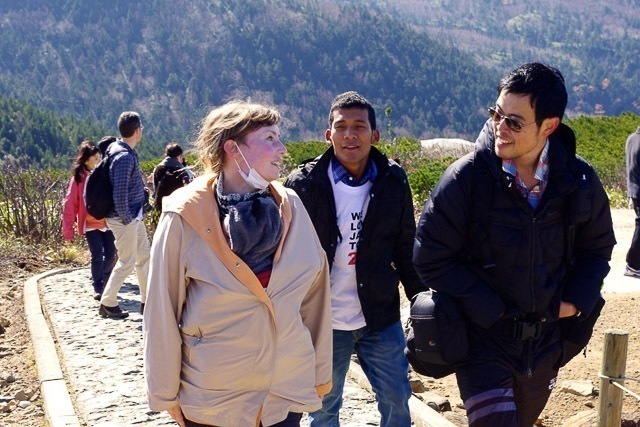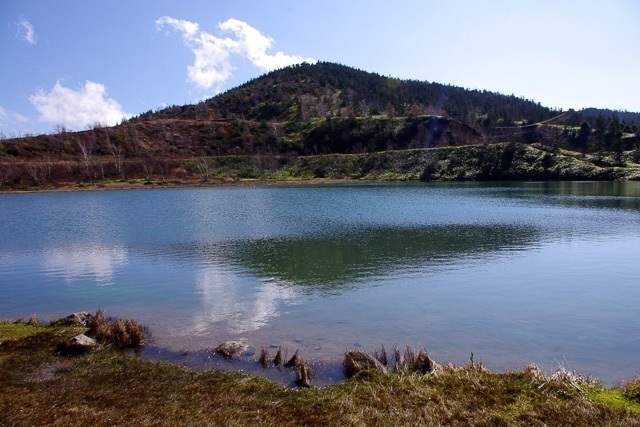 From there we walked down for about two hours, passing by colourful bogs, lakes, ponds and through beautiful forests that were still alive with a touch of koyo. We also passed a great big public onsen, which Ifll go and try tomorrow morning.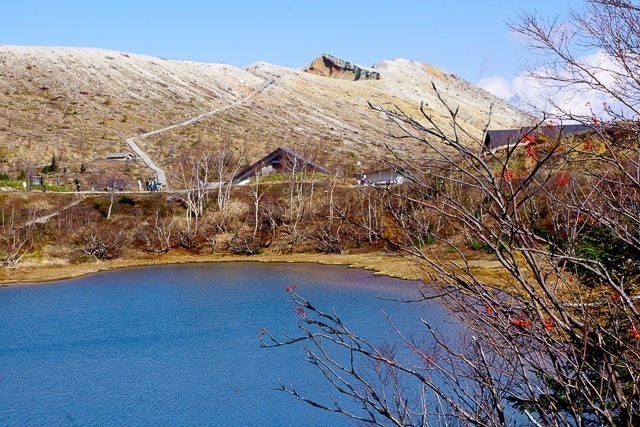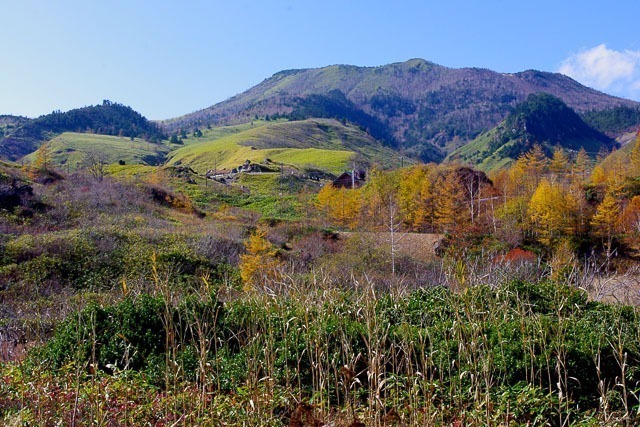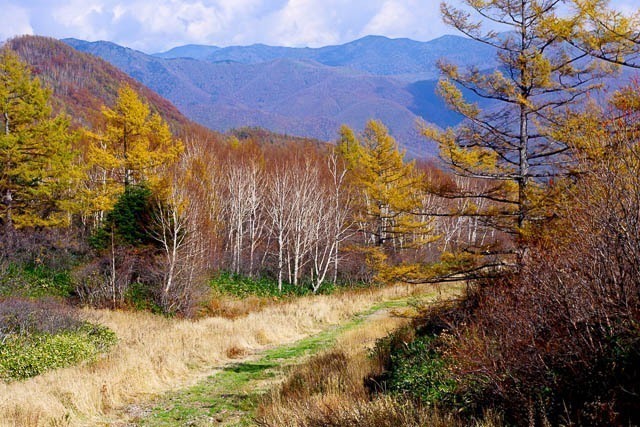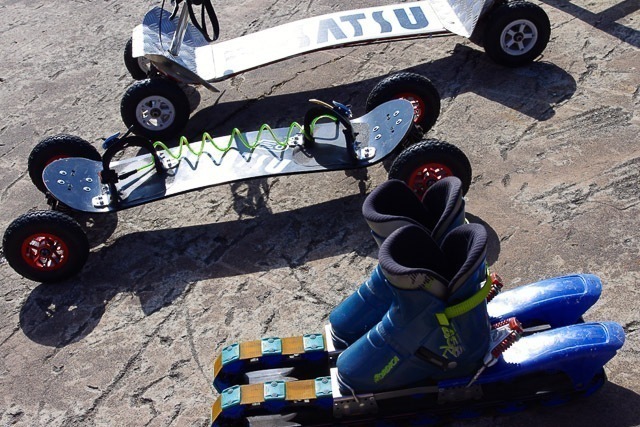 The snowboard on wheels in the middle is the most insanely dangerous thing I've seen in Japan. How on earth do you brake?!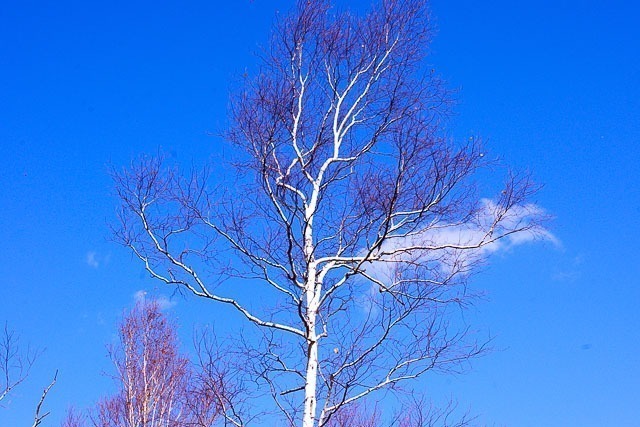 At the beginning of our walk we were sent off by Gunma chan, the prefecturefs mascot (the 3rd most popular in Japan - what an honour) . But at the end of the walk, we were greeted by him (or her?) as well as by Kusatsu Onsenfs mascot.
The walk ended in the center of the town, at Yubatake (literally gfield of hot waterh), a gushing source of very hot water in the cityfs main square, from where an ingenious system of pipes sends the beneficial water to all the onsen around here. What a better place for my ankle to heal!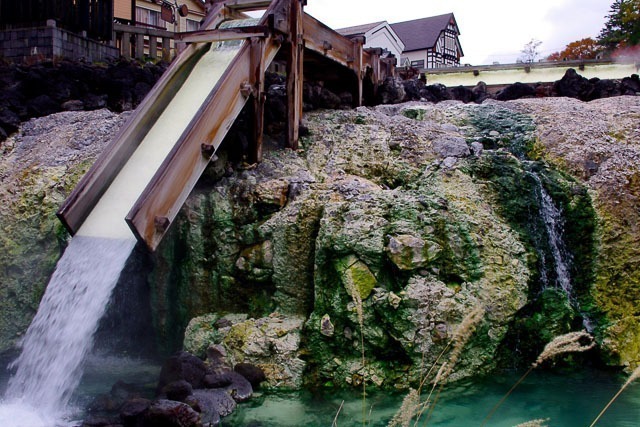 Yubatake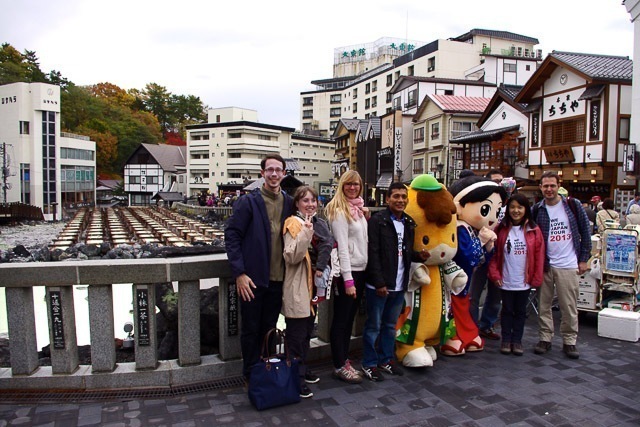 At the end of the walk