Kusatsu to Yudanaka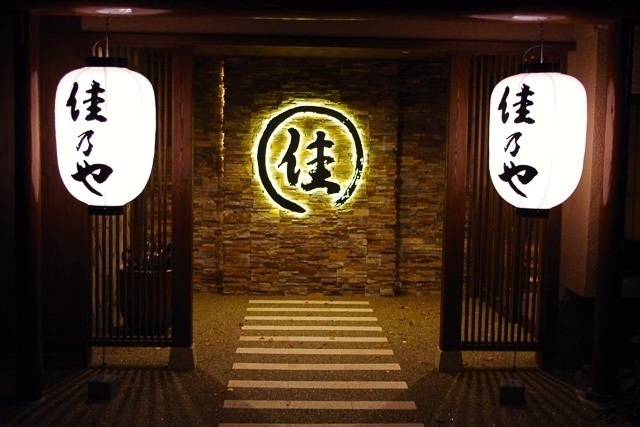 The beautiful entrance of Yoshinoa ryokan
Yesterday evening I went for a stroll through Kusatsu onsen in the dark. It's a very atmospheric place by day, so I thought that at night it might be nice as well - which it was. Yubatake was nicely lit up and the smoke seemed more dramatic in the dark.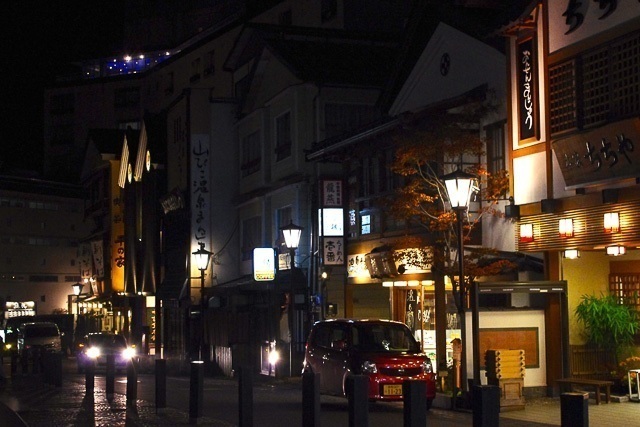 Kusatsu by night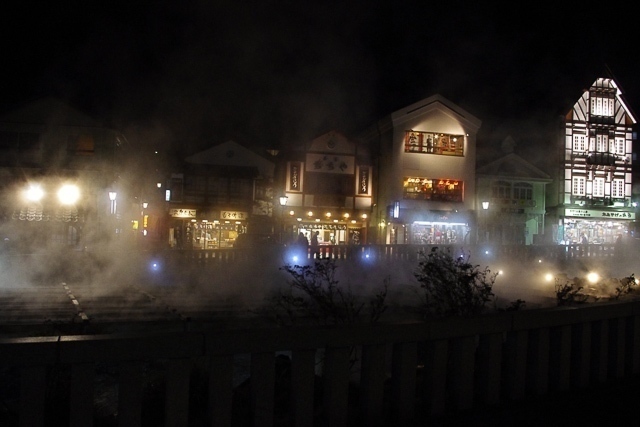 Yubatake
I then went back for a quick dip in Yoshinoya ryokan's onsen. I was told by staff that I was the only female guest that night, so that meant I had the onsen all for myself, what a treat.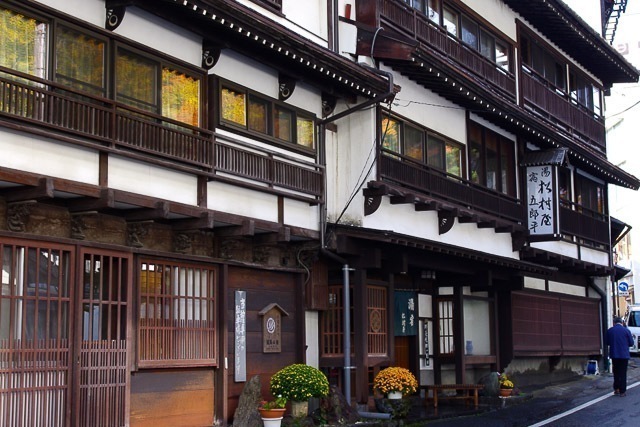 Kusatsu is surprisingly pretty for a Japanese town
This morning I left around 10 am and started driving towards Yudanaka. I basically drove up to Shirane san, where I started the walk yesterday, but continued up and over the mountain range aloong route 292, the highest in Japan. Having grown up in Switzerland, being 2000m high in the mountains is not that impressive a feat, but nonetheless it was a nice drive and the surrounding mountains quite pretty.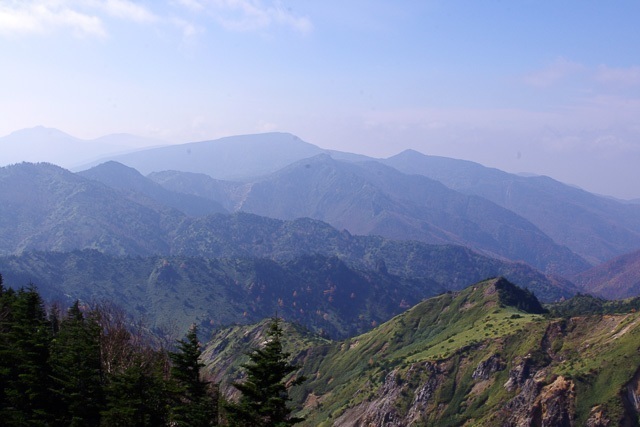 View from route 292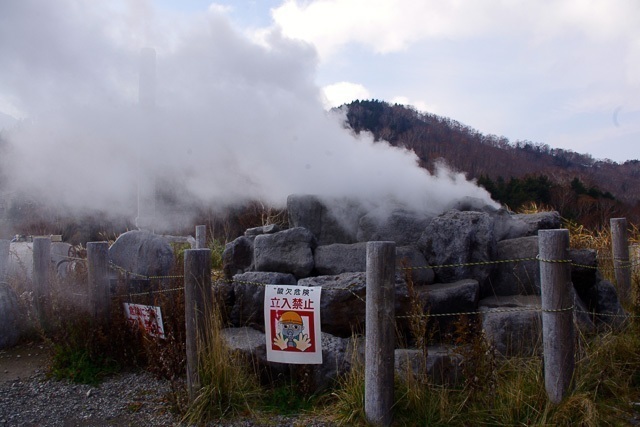 Random toxic smoke source on the side of the road... standard...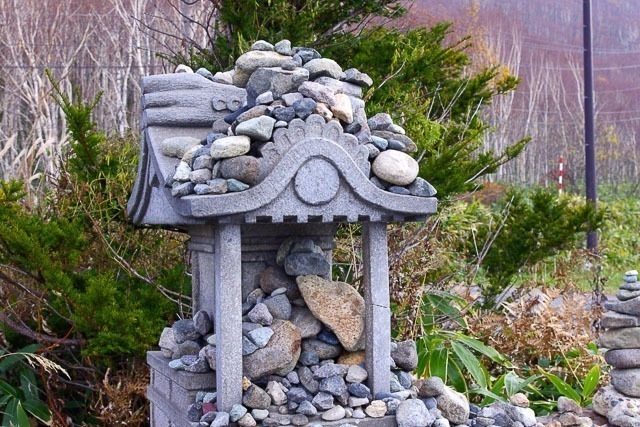 On the other side of the mountains I passed through Shiga Kogen, the biggest ski resort in Japan and then went down into the valley stopping at a nice birch forest for a quick walk.