Snow Monkeys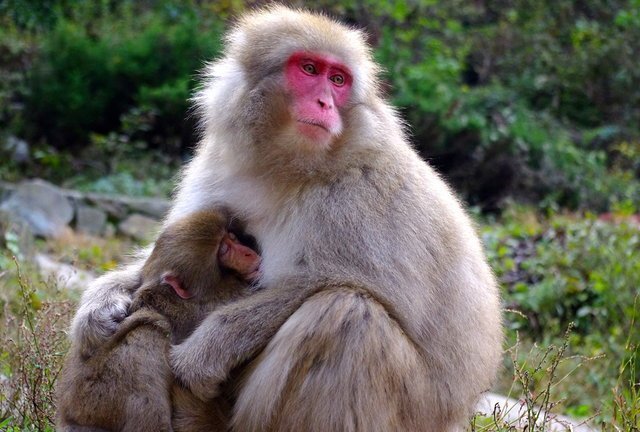 Yesterday evening after a great meal, I took one last dip, but this time it was in Biyunoyadofs rooftop onsen. You have to ask for the key at the front desk to get there as it is for private use only. Itfs pretty special - and what a view!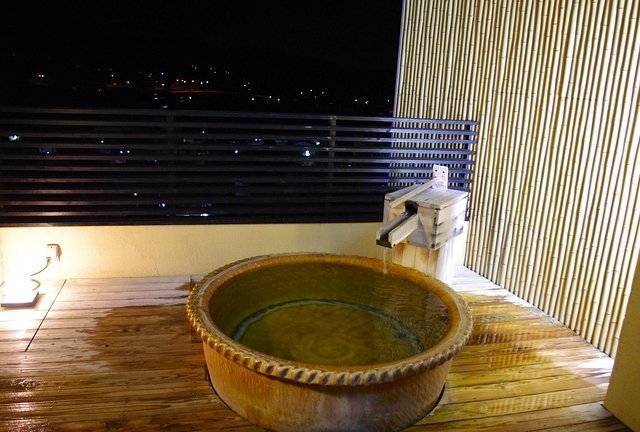 Biyunoyado's awsome rooftop onsen
This morning I set off early and left the hotel for the station where I was due to meet other walkers. Not only did the nice German family from Kusatsu Onsen make it, but 6 other people came as well - be it locals or all the way from Miami. Along with Ishinomaki, this probably was the best turn out for any of my walks.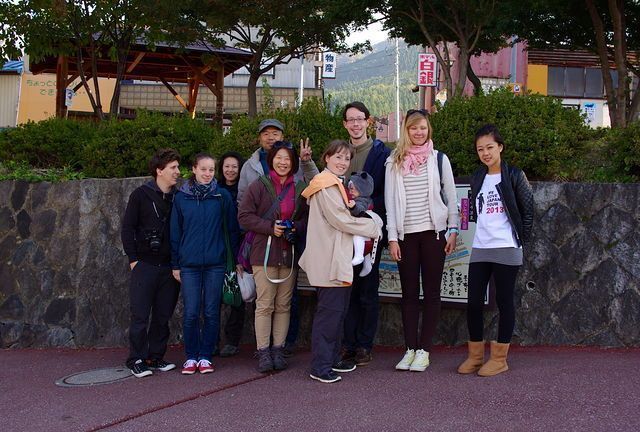 Today's walkers (minus the 40 school children)
From the station we walked for about 2 hours to the Jigokudani monkey park, where we saw the world famous monkeys who, like the humans they learned to imitate, also bathe in outdoor onsen. I was a bit worried none would be in the water as itfs not winter yet but it was quite cold enough and so a lot of them were soaking in the hot spring water.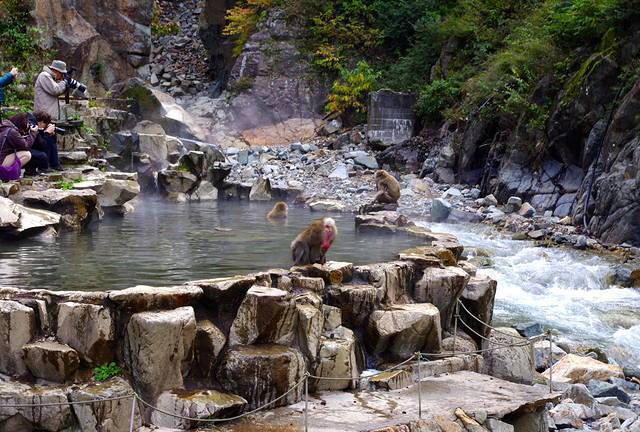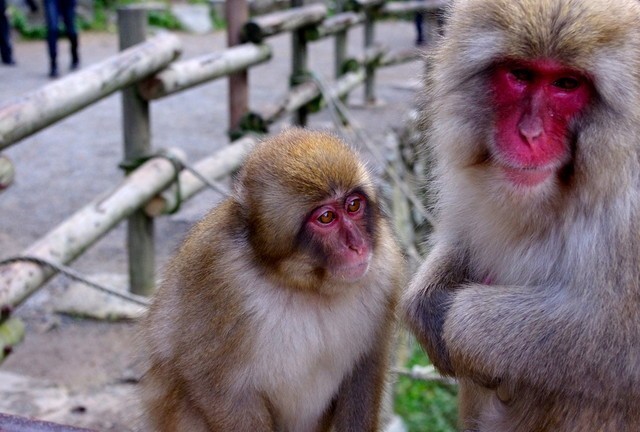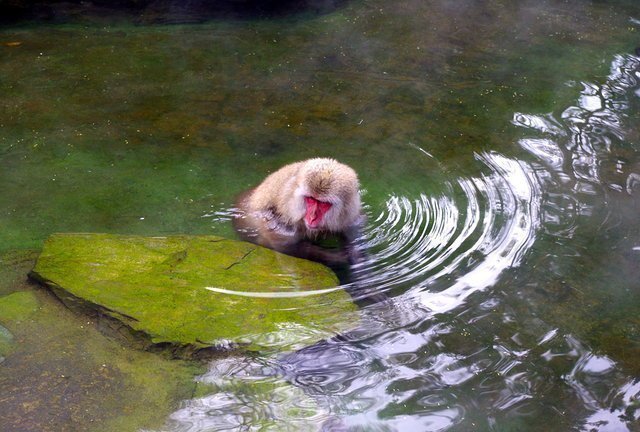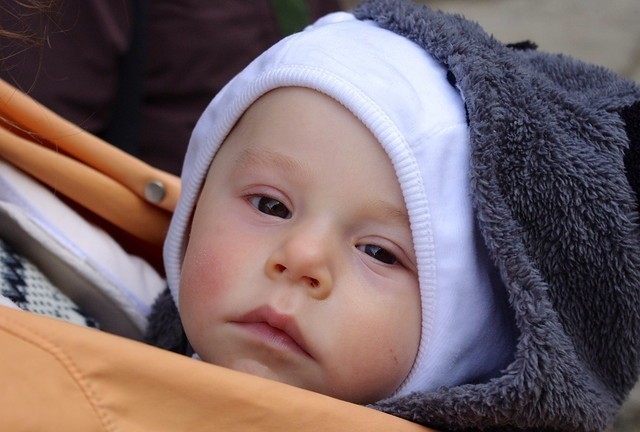 The tour's little German monkey!
At the park, we also met about 40 junior high school students who even though they didnft walk with us (we were due to meet along the way, but I think we were probably a bit late so we all converged to the park where we eventually met), did sign up for the tour and we visited the park together.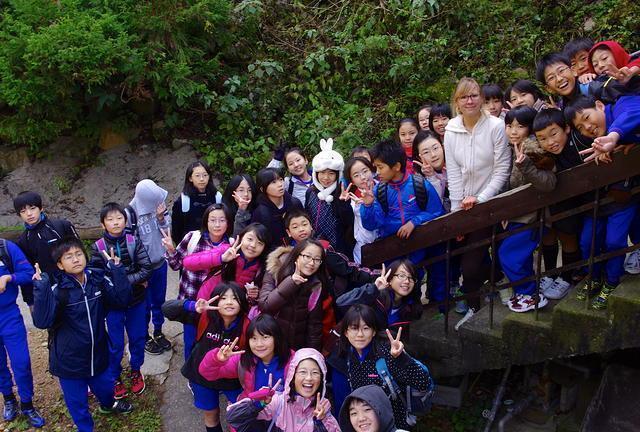 From there, some of us who had trains to catch took the bus back to Yudanaka, but the bravest of us walked back along a mountain path. After that, we had lunch and all went our separate ways.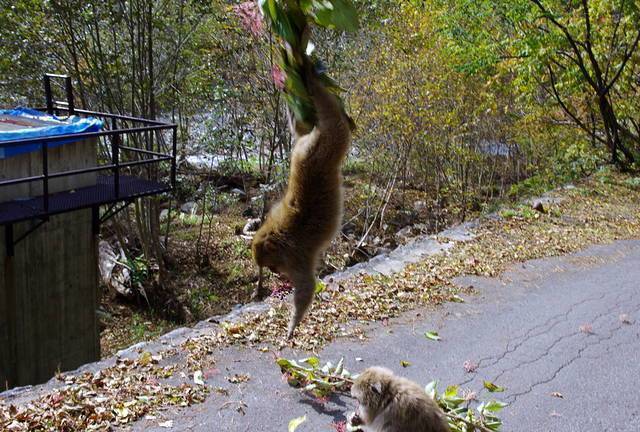 They almost fell on us!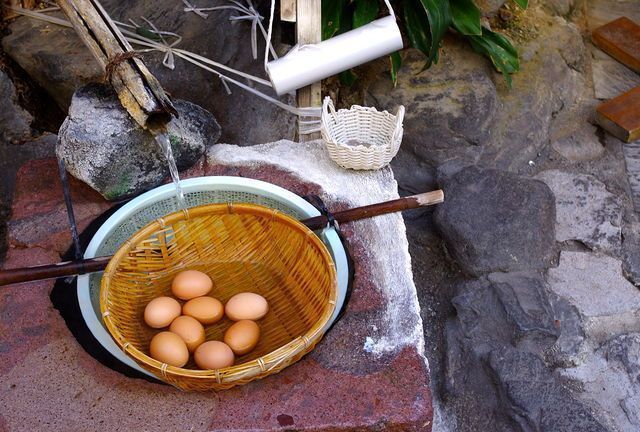 Onsen tamago - eggs boiled in hot spring water
From Yudanaka, I drove to Joetsu where I left my car and then the Japan Guide team and I went for a gchanko nabeh dinner at a very unique ryokan here wefre staying thatfs in fact a sumo stable, where some of the best young sumo practitioners and students live and study. Maybe this meal will make me gain back the 4kg I lost on this trip?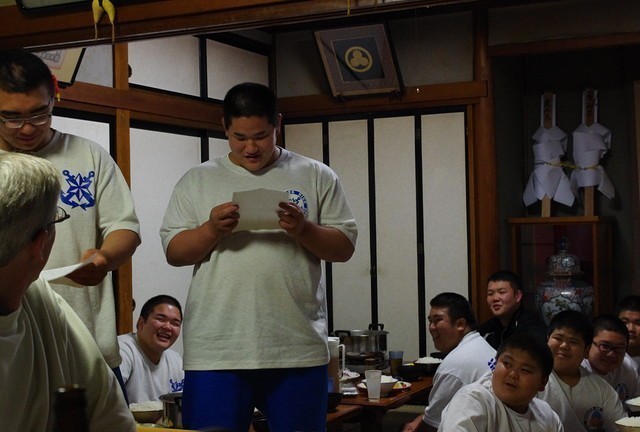 Speech time for the sumo students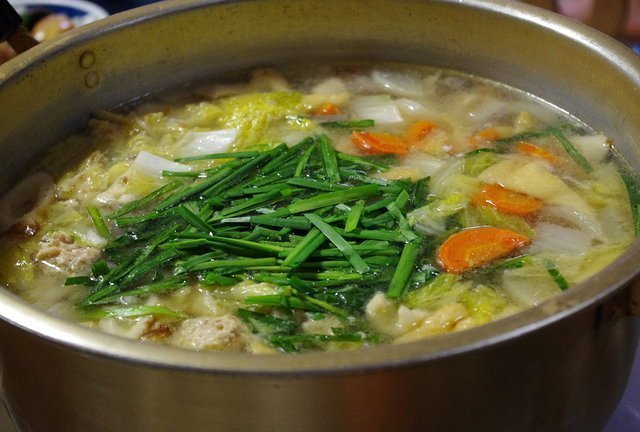 Chank nabe - delicious!!