Cape Sata and the warm welcome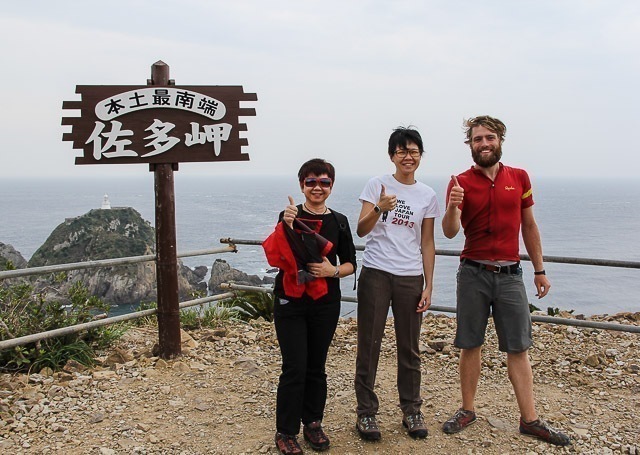 Here's to a good start to the trip. (we're standing in order of height)
Hello and welcome to my very first post as travel reporter for the We Love Japan Tour 2013. I'm excited to start my month long journey here in Kagoshima.

It was literally a warm welcome, with the temperature a few degrees warmer than in Tokyo. I found the hotel for the night, Nakahara Besso Hotel, easily enough and checked in. The staff were very efficient and helpful, meeting us and helping us with our luggage. Staff also spoke enough english for those who aren't so confident in Japanese. Nakahara Besso Hotel also has two indoor baths and one outdoor bath, with the use of the outdoor bath rotated between males and females. It felt great to take a bath after a day of flying and driving.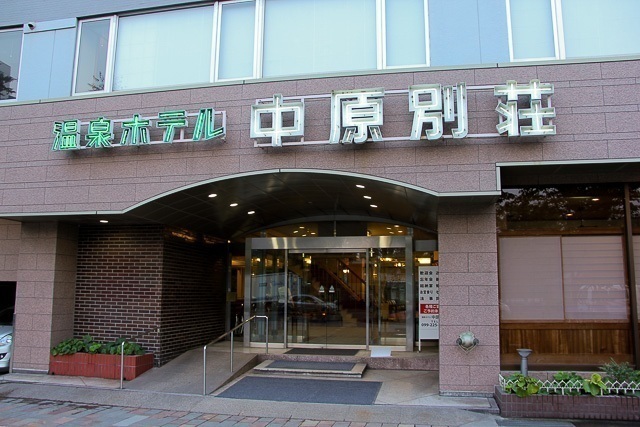 Spent the first night at Nakahara Bessou Hotel
Dinner last night was hosted by the members of the Kyushu block of the All Japan Ryokan Hotel Association Junior. It was very lovely to be able to hear the local Kagoshima accent (which i think is quite singsong and very cute)

We had a special Kagashima hotpot dish, which was very delicious. The hotpot itself was huge and it had a bamboo lid. Restaurant staff cooked fresh seasonal vegetables and thinly sliced pork in broth and we ended the meal with ramen noodles (also cooked in the same broth) and pork rice with some broth. Needless to say, I was very very full after dinner.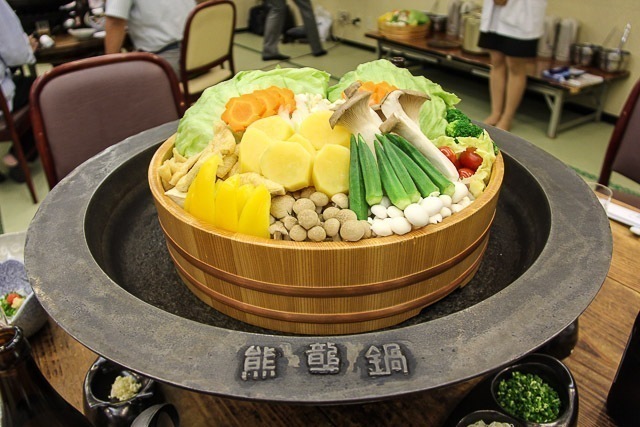 Beautiful seasonal vegetables waiting to be eaten.
I also had the chance to try one of Kagoshima's imojochu, Kagoshima Bijin. The best way to drink it is mixed with hot water, though it can also be drunk mixed in iced water or on the rocks.

If I were fed like this everyday, I might have to walk each route twice, to work the extra calories off!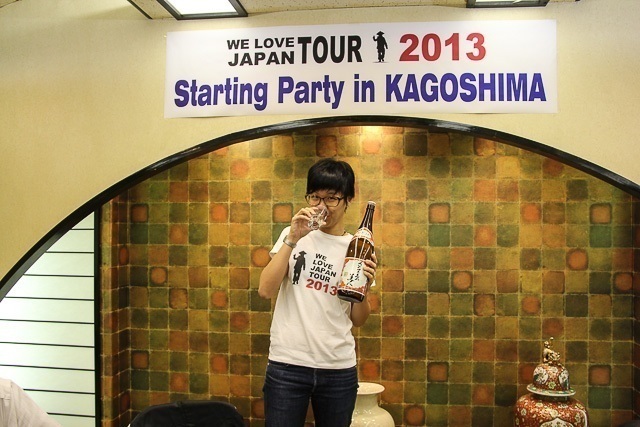 Trying to kickstart a new career in Kagoshima imojochu promotion.
Day 1 of the South Route started in Cape Sata, the most southernly point of the main island. Where Thomas Kohler ended his 5 month trip, I begin mine. On the way to Cape Sata, I thought about how it must have been so difficult for Thomas to have walked the road I was driving. He might have had volcanic ash blowing into his face, thanks to Sakurajima, he would have had to walk the steep inclines and winding roads, but I'm sure the warmth of the local residents and the great views that stretched forever must've made it all worthwhile. Respect to you, Thomas!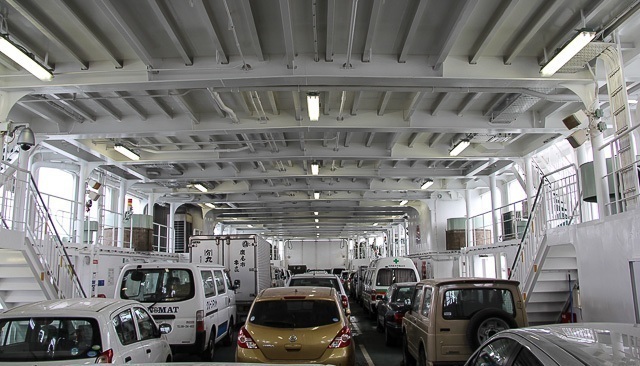 On the ferry from Kagoshima to Sakurajima.
At Cape Sata, I started towards the tip and found Hugo Fitzpatrick waiting for me there. It was a big surprise as I wasn't expecting any walkers to come along to this leg of the trip as getting to Cape Sata was quite difficult without personal transport. Hugo cycled from the northern tip in Hokkaido, to the southern tip, here in Kagoshima, in about 10 weeks. That's right, he CYCLED. The best part is, arriving there marked the end of his trip from tip to tip and it coincided with the beginning of mine. Respect to you too, Hugo!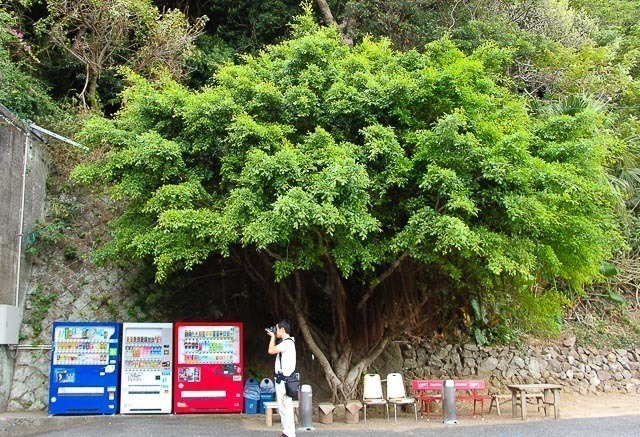 Where we started our walk to Cape Sata. Vending machines everywhere.
What a great beginning to the trip. A warm welcome in Kagoshima the night before, a serendipitous meeting at Cape Sata with Hugo. Who knows what will happen at the next walk, and who will turn up.

Till then,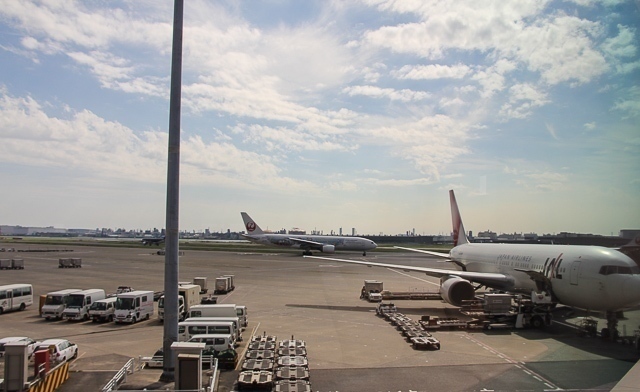 I cheated and flew to Kagoshima instead of walking from Tokyo.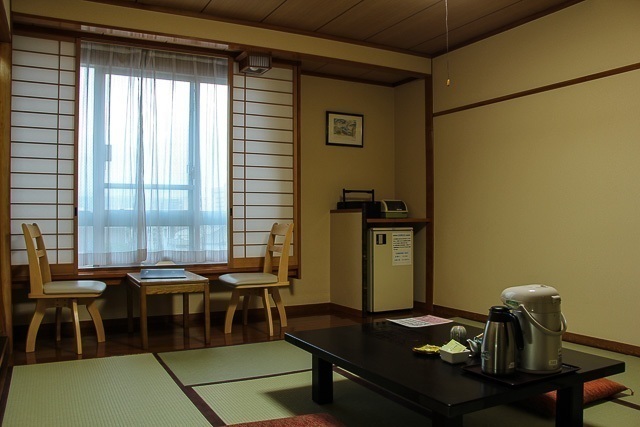 The interior of my room at Nakahara Bessou Hotel. The futons were laid out when I was away at dinner.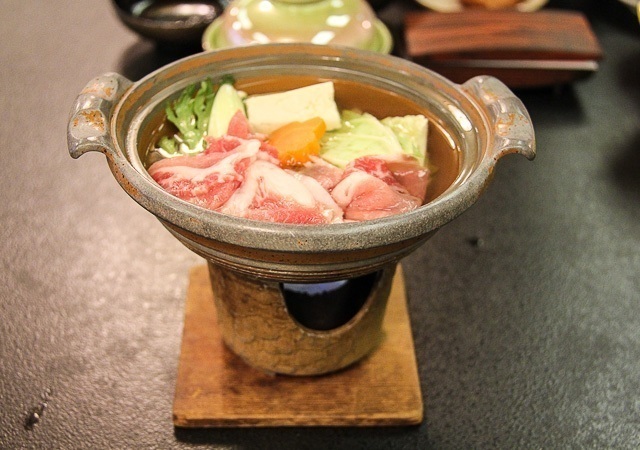 Kurobuta hotpot for breakfast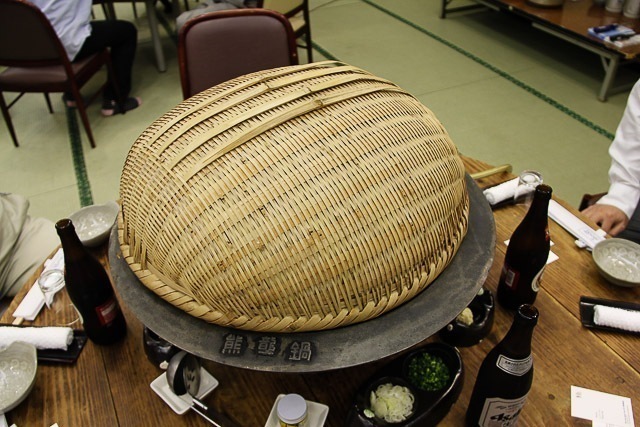 The special Kagoshima hotpot with it's matching lid.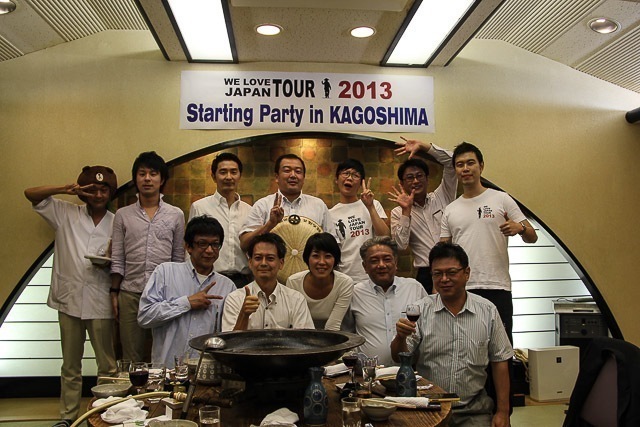 Dinner with members of AJRA, thank you for your hospitality!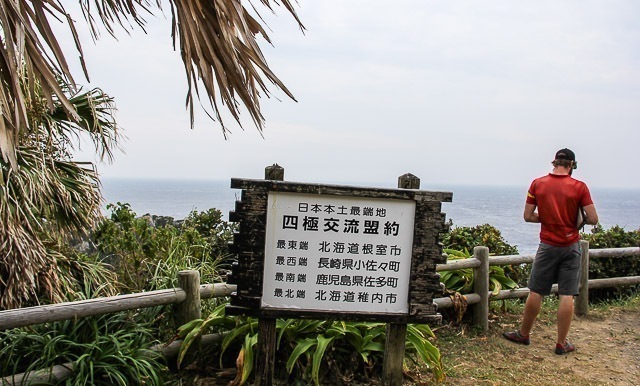 A sign with the locations of the four tips in Japan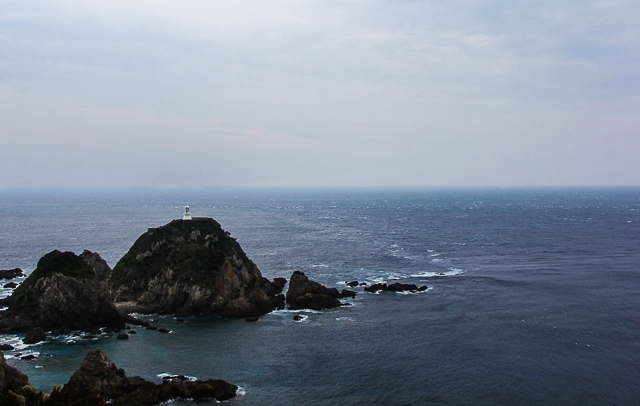 The lighthouse in the distance.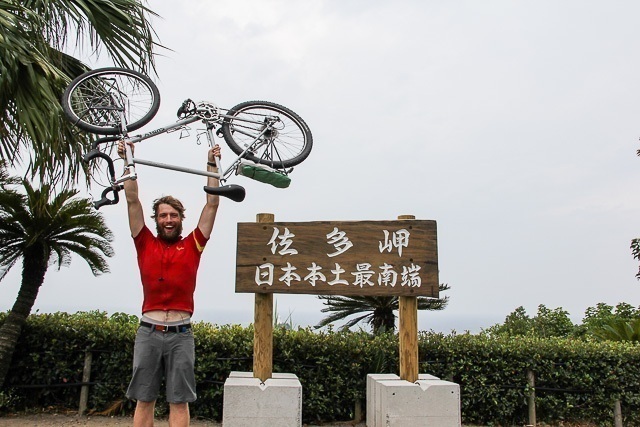 Hugo's victory shot. I can't wait for mine in November. (Maybe I'll lift Karolina instead of a bike?)