Uchiko and the sunny days continue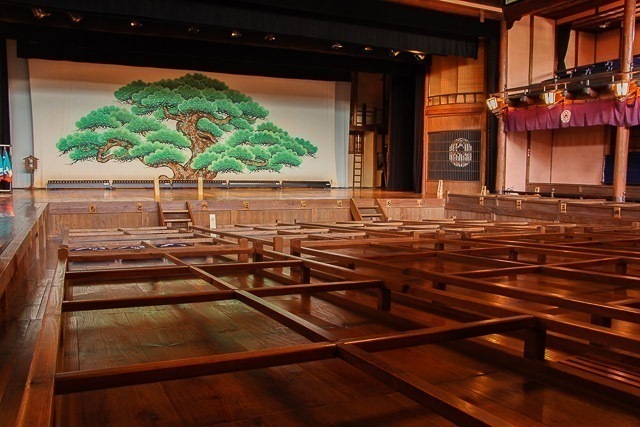 Inside Uchikoza, the floor here is sloped.
Woke up to another sunny day in Matsuyama. Ifm not complaining, sunny days over rainy days especially when Ifm travelling. My room at Kowakuen Hotel is huge and has two beds. One for me, one for my mess. Being on the 9th floor, the view is pretty good, and I have a view of Dogo Onsen which is a stonefs throw away from the hotel. Therefs also valet parking here, which makes me feel like a rich person handing my keys over to the valet. I'll have to practise handing keys over smoothly instead of fumbling awkwardly like I do now.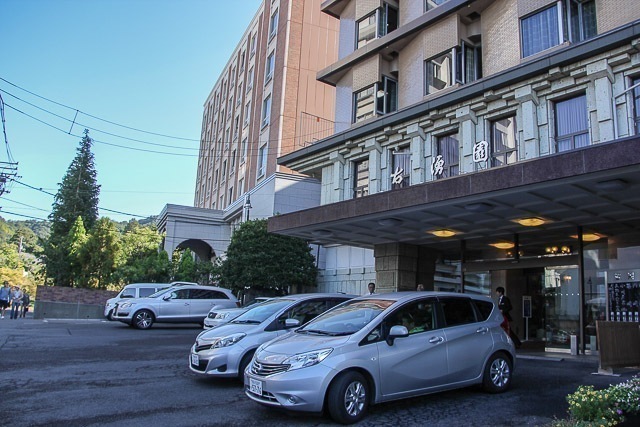 At the front entrance of Kowakuen Hotel.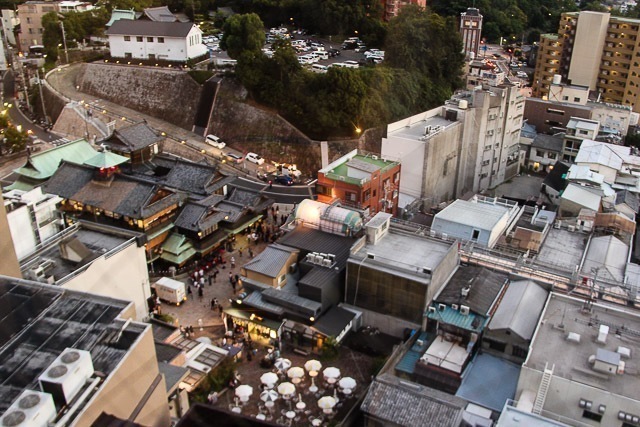 The view through the window from my room, Dogo Onsen is on the left.
Todayfs walk is at Uchiko, a town that has gone through different industries, the first and foremost being wax, both candle and vegetable wax. These days, its main industry is fruit and different fruit all through the year. My local guide for today is Ochi-san. I think shefs well-known in Uchiko as there were many people greeting her as we walked and everyone seemed to know who she is! She introduced Uchiko and explained all the different historical points to me.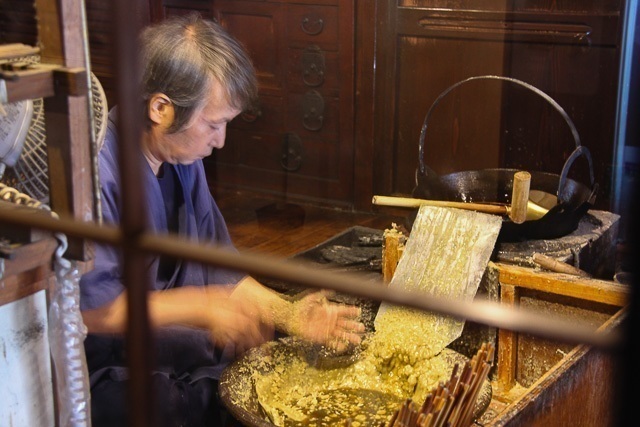 Professional candle maker at work.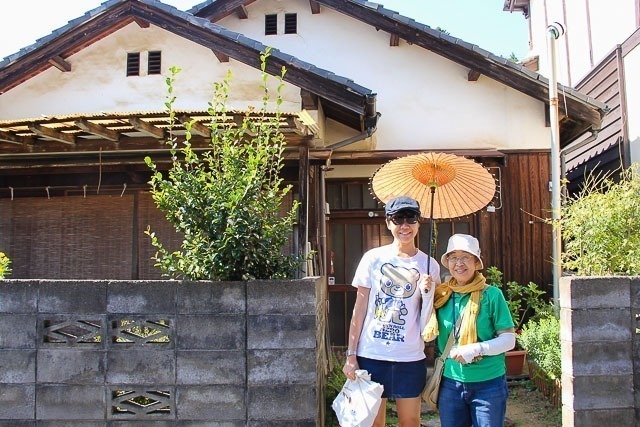 Ochi-san and I on our way back after the tour.
It was a lot of information to take in about 2hrs but I think I did alright. I learnt new terms like Rojikukan (used to describe the space/walkway between two buildings), Shitomido (a two layer window cover for shogi windows), Shogi (a little foldable deck/bench just below the windows) and Odo no haneagedo (the huge main door that has to be lifted up inside in the day time). There is just so much to learn from olden architecture!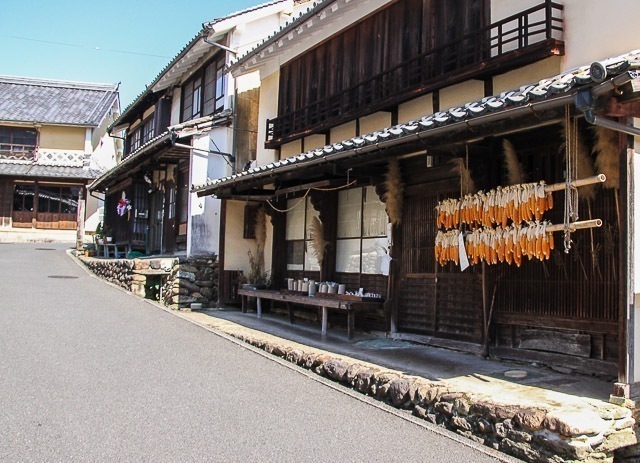 Three of the new words can be found in this picture. Can you find them?
After Uchiko, I left for Ozu to meet with Sone-san for lunch. He brought me to Abura-ya, and not only was the food delicious, the interior was beautiful as well. Following lunch, we went on a little walk around the Ozu historical area. There are a lot of things to see in Ozu, with the main attractions being the castle (more architectural points) and Garyu Sansou (interesting interior design). The historical area isnft big and can be seen in about half a day.
Inside Abura-ya, looking down from above.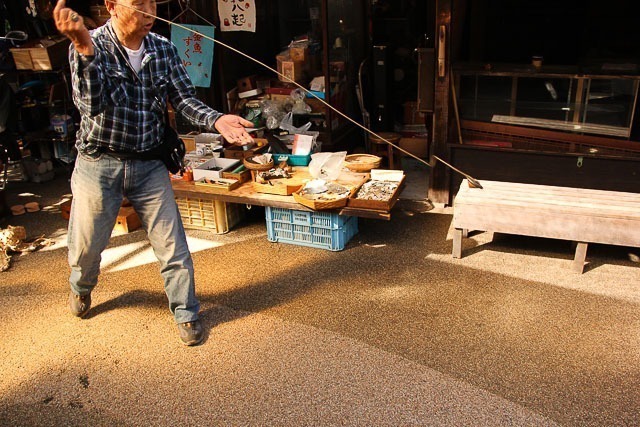 One of the shop owners showing me how to spin a top.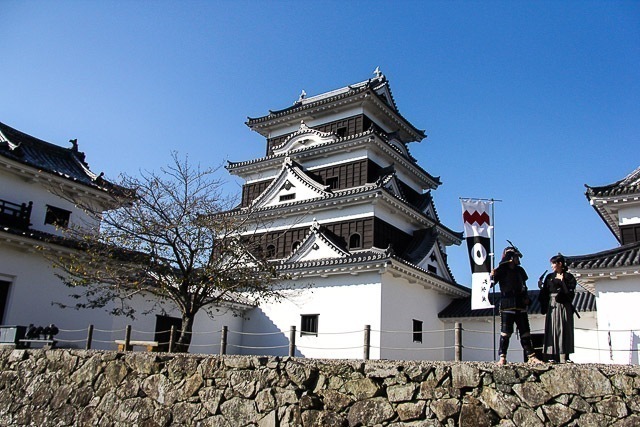 A 'castle guard' and 'Sakamoto Ryoma' chatting in front of Ozu castle
Ifm hearing whispers of Typhoon 26 headed in my direction. Herefs hoping that itfd blow away and Ifll get to cycle on the Shimanami Kaido.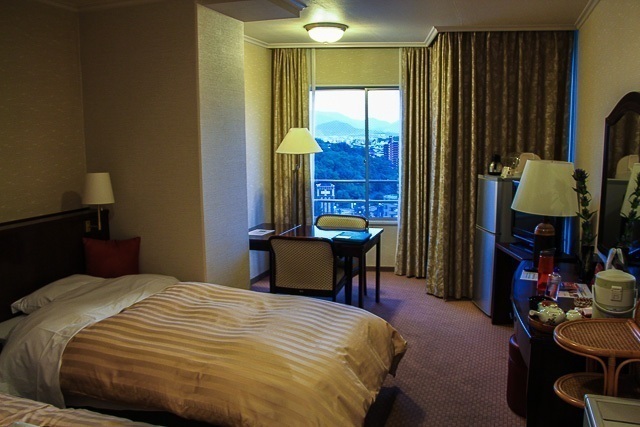 My room at Kowakuen Hotel.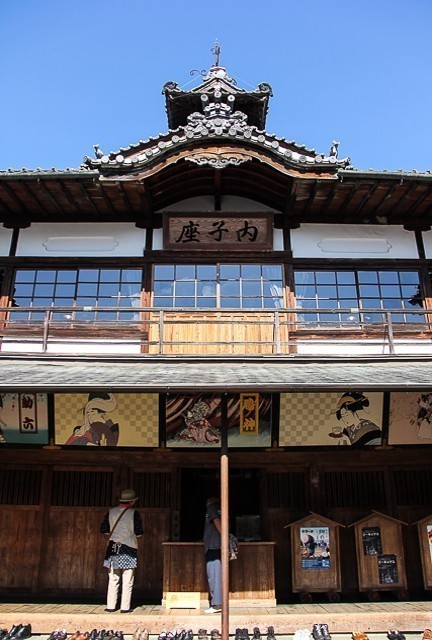 Uchiko-za. You have to read the words on the board from right to left.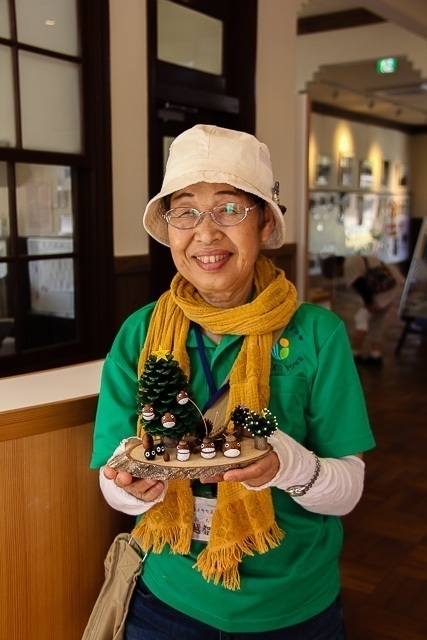 Ochi-san and the little decoration piece she made with materials found in Uchiko.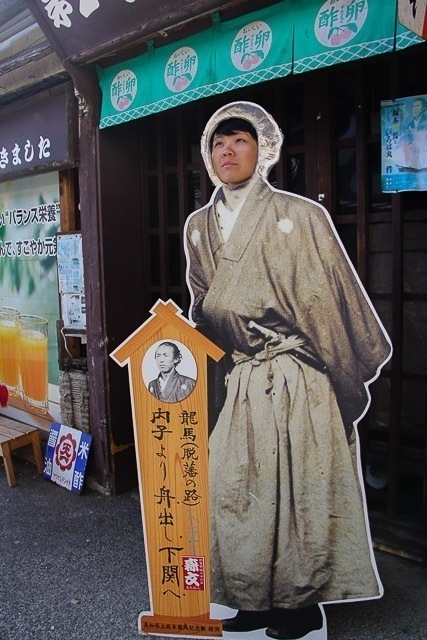 Ryoma's back?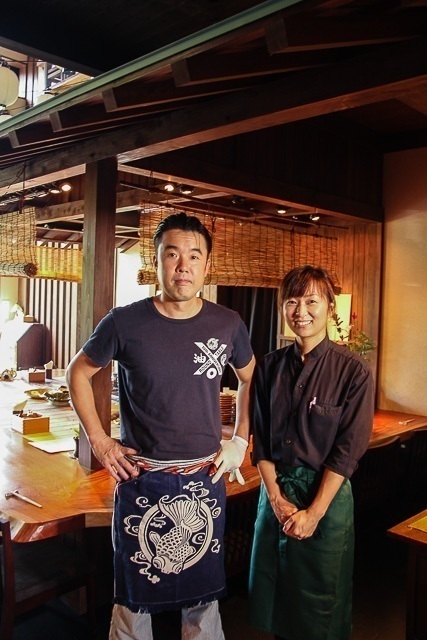 The owner of Abura-ya and his wife.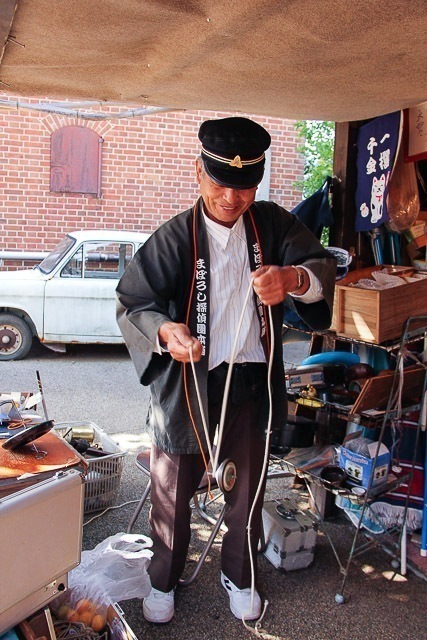 Another shop owner showing me his top skills.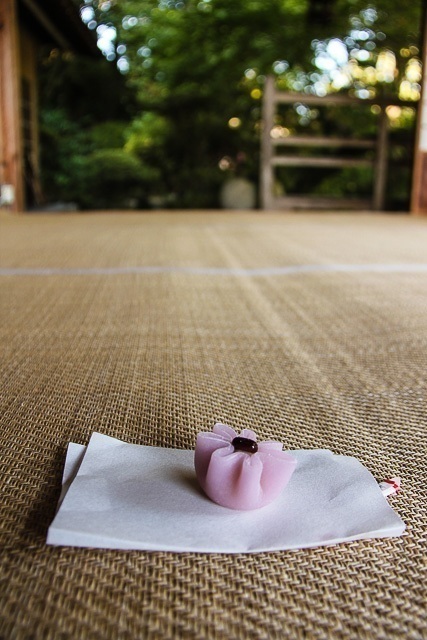 Tea ceremony in Garyu Sansou.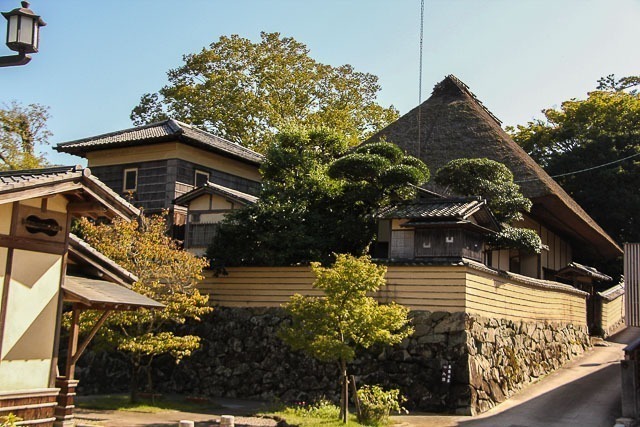 Garyu Sansou from the outside.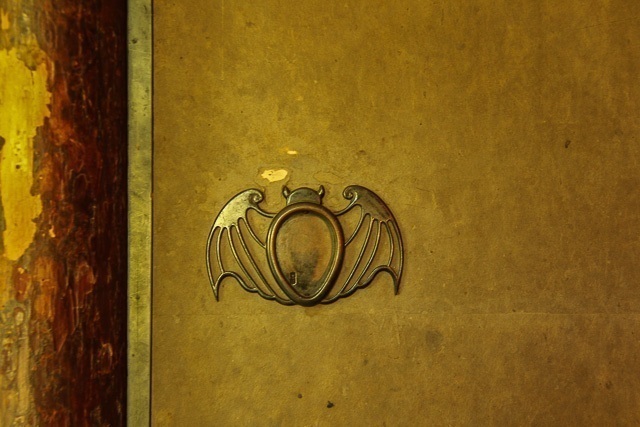 A bat motif door handle. How cool is that!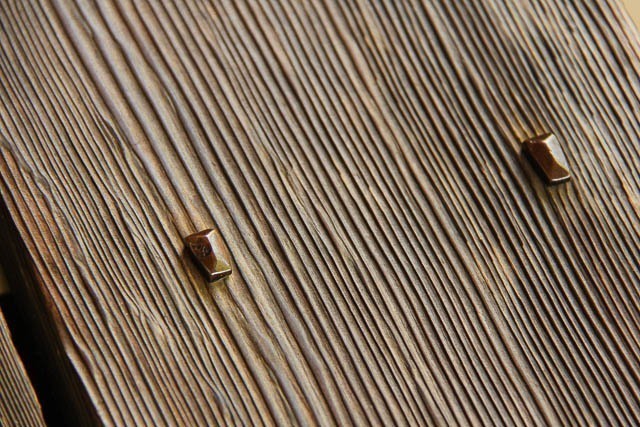 The person who made these studs put his name on the left stud. Can you see it?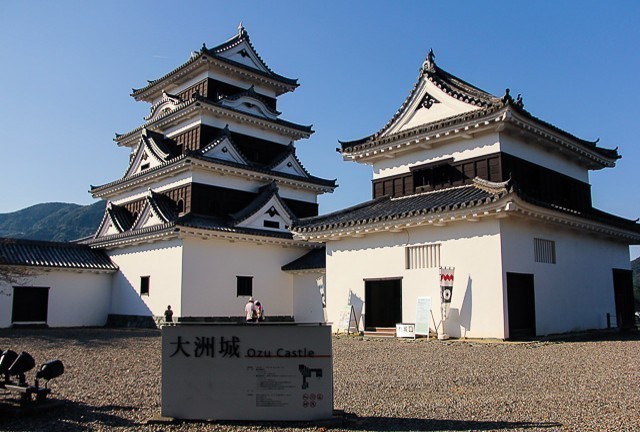 Ozu Castle looking a little like it's made with lego bricks.