Uchiko to Onomichi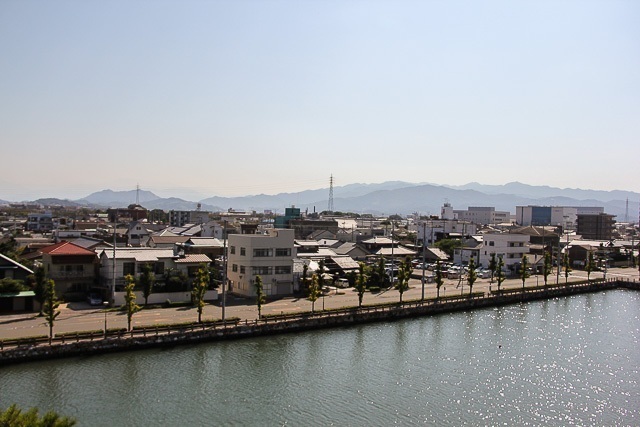 View of the city from the the castle grounds.
One of the famous places in Matsuyama is Dogo Onsen. It is located just outside the local shopping street in the Dogo area, surrounded by hotels. I didn't go in Dogo Onsen to try it out because there was a long line to go in, with it being a long weekend. It was a pity as I'd have loved to see the interior and see what inspired Hayao Miyazaki for the hot spring baths in Spirited Away.

The writer, Natsume Soseki, also used the Dogo area as a base in one of her books. As such, there are a number of sights related to that.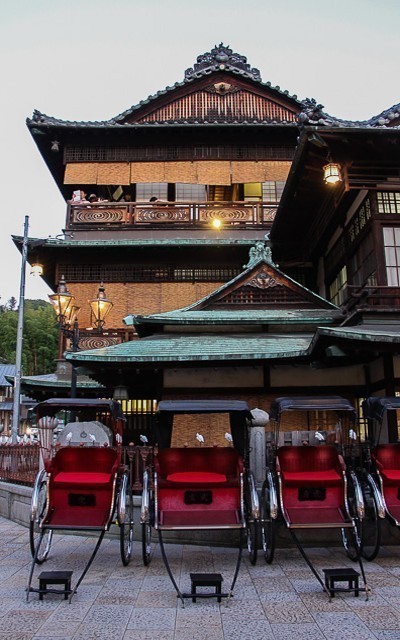 Part of Dogo Onsen, people lounging on the third floor.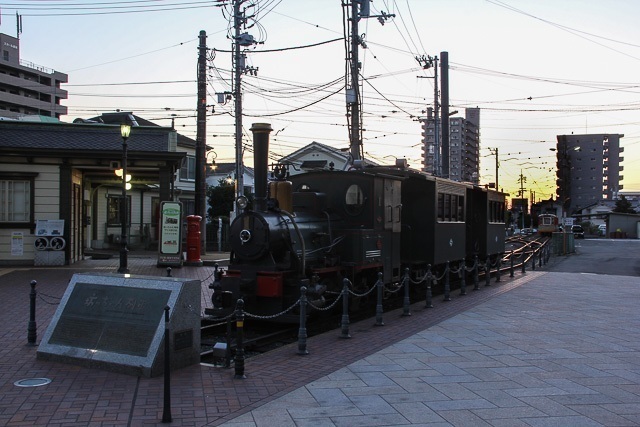 This was the train that the protagonist in Natsume Soseki's book rode.
On my way to my next pit stop, Onomichi, I stopped at Imabari. Imabari is famous for their towels, and if you've ever received an Imabari towel, you know it's good stuff. Off to the Imabari store I went, and I've never seen so many people browsing and buying towels!

There's also Imabari Castle nearby, and unlike Kumamoto and Ozu Castle, this one has a couple of shrines on the castle grounds and a moat around it.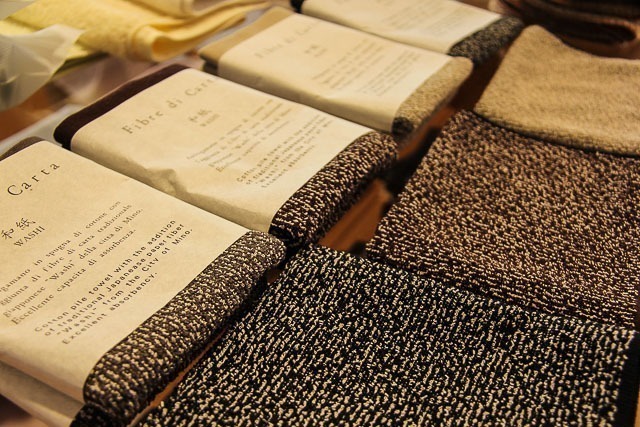 Lots of different kinds of towels in the Imabari Towel shop.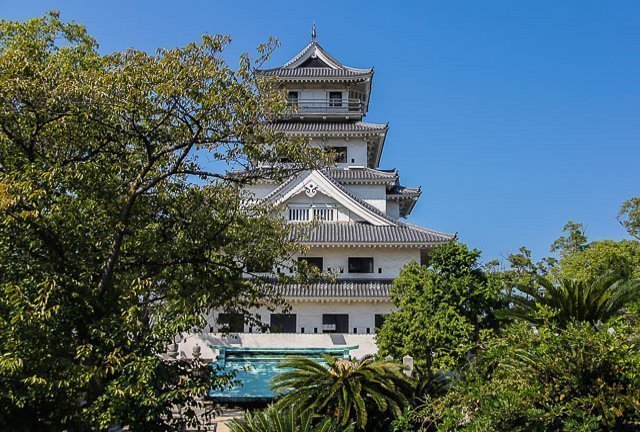 Imabari Castle
Come back tomorrow when I write about Onomichi and the place I'm staying. (Hint: It's gorgeous!)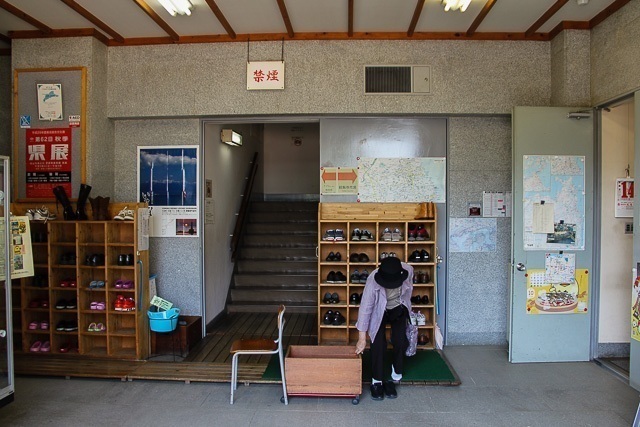 At the entrance of the castle doors looking in (it reminds me of a school entrance).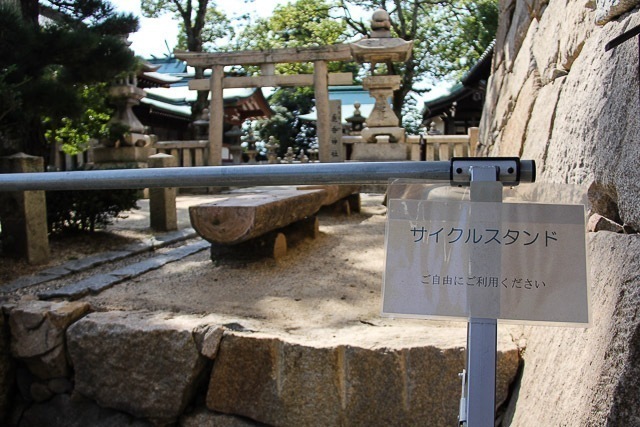 Imabari Castle has a bike stand just at the entrace of the castle doors. Awesome!