Shimanami Kaido will have to wait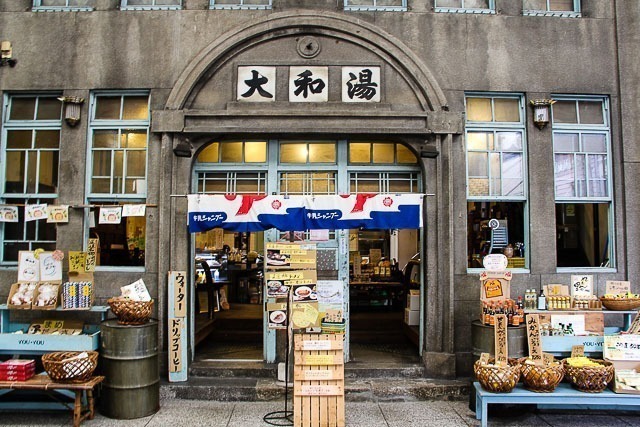 This restaurant used to be a bath house.
Yet another cancelled walk due to typhoon. That's three cancelled walks because of the weather! Thankfully, the rain and wind didn't affect Onomichi as strongly as it will Tokyo and the north. All I've seen on television the past few days has been various typhoon reports and updates. Hope Karolina's alright!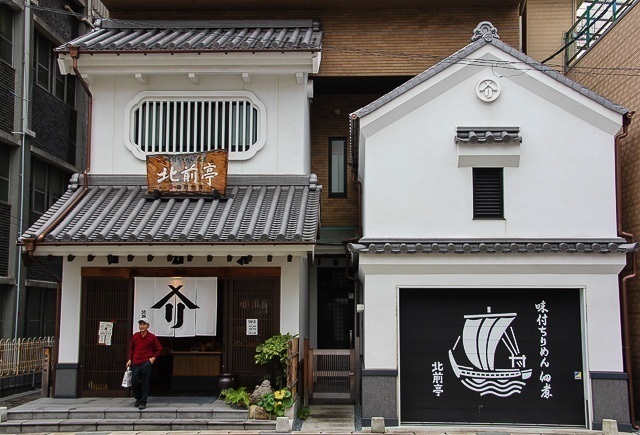 Shop houses in Onomichi town.
Thanks to the cancelled walk today, I had a chance to explore Onomichi and catch up on sleep. There's a temple 'run' you can do in Onomichi, with stops including poems carved in rock and great views of the town. But no better plan than to stay indoors when I'm staying at an absolutely gorgeous place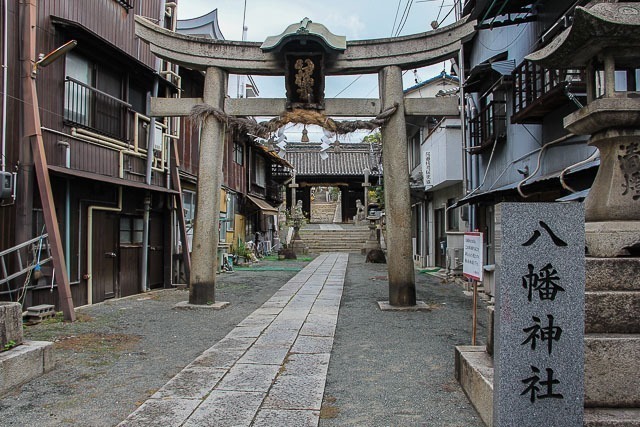 Tiny streets, torii between houses, train tracks at the end of the steps, and then stairs. Temple run anyone?
Onomichi is a little sleepy port town with more elderly than young people. DLS (Discovery Link Setouchi) has an ongoing project to attract more young people back to the town and reopen more shops in the main shopping street. While it is a sleepy town, there are gems if you know where to look. I've had the honour of having DLS and Minato no Yado staff bring me around and give suggestions on where to go. Without them, my trip here would've been really different.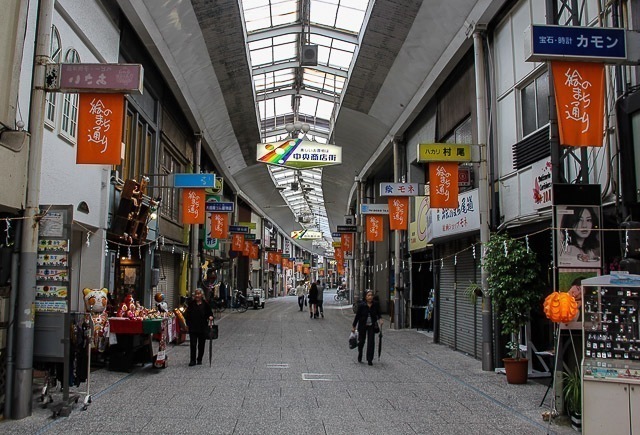 A part of the shopping street (shotengai).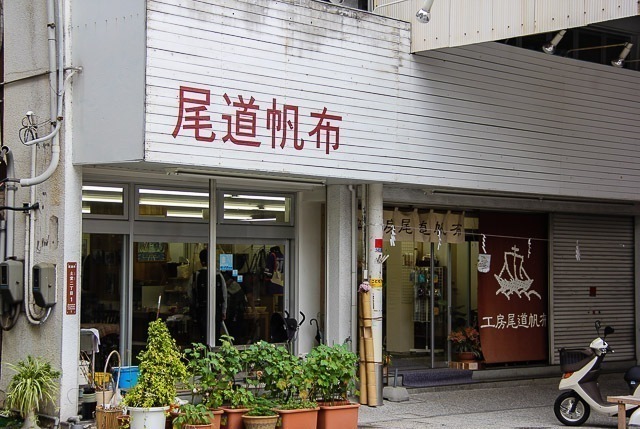 This shop recycles ship sails and makes them into other stuff.
There are two houses, Izumo House and Shimazui Manor, that make up Minato no Yado, with each house separated into two, by connecting doors to make up a total of 4 apartments. Each apartment feels like a standalone apartment with its own entrance, kitchen and sleeping area. Definitely feels very lush and upmarket! It felt a little lonely staying alone in a big house, but the space was a welcome change after staying in a room.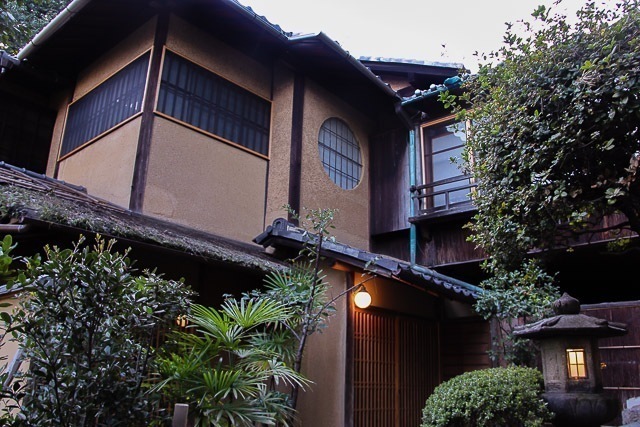 Entrance to Izumo House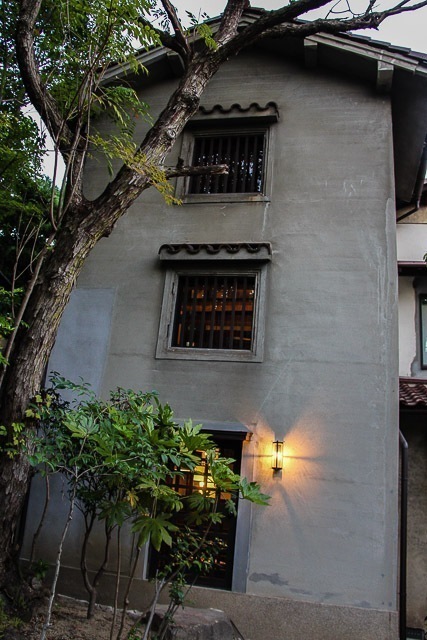 Entrance to my side of Shimazui Manor.
I had the opportunity to tour all four apartments and I was blown away by the level of detail and attention to the renovation. From the outside, the houses look like they always been for the past 80 years. But upon entering, it is definitely a modern apartment with with traditional touches. You'll get to enjoy your modern conveniences in a traditional setting. The renovation team used similar (if not original) materials to maintain the feel of Izumo House.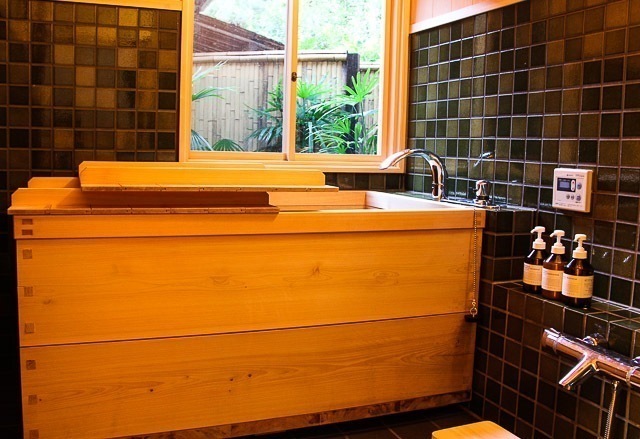 Cypress wood bath tubs. The bathroom smelt so good!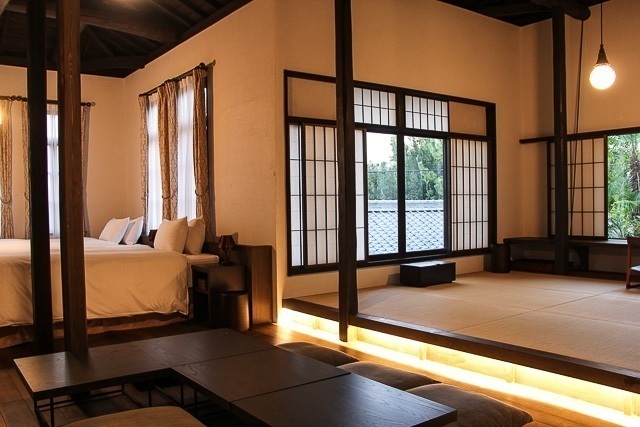 Bedroom and a living space with views of the garden.
Once again, I could learn more about building architecture after touring the two houses. I also learnt a little more about why the doorways were so low (I've hit my head a few times), why the entrance to the tea room was a tiny box, that tatami isn't just tatami, they come from different regions. I could also learn a little more about the history of the two houses and about Onomichi. It has been a living history trip here in Onomichi with so much more to learn. To my knowledgeable guides, thank you very much!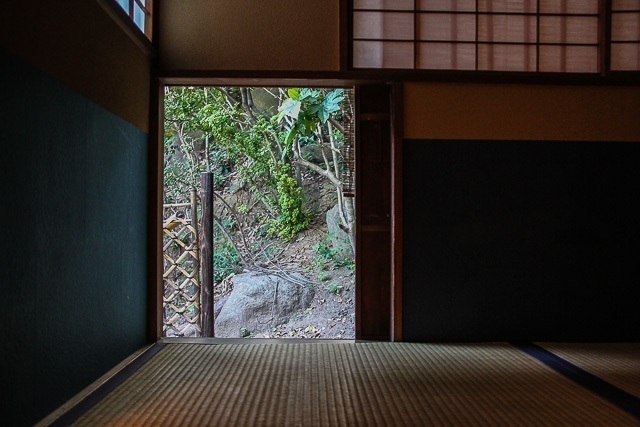 The 'nijiriguchi', a tiny door to enter the tea ceremony room.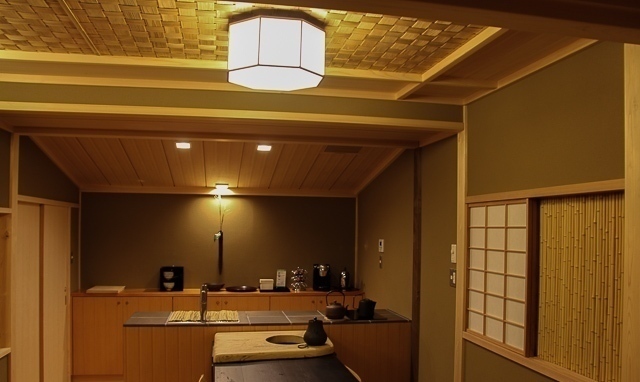 The lattice work on the ceiling is called 'ajirogumi'.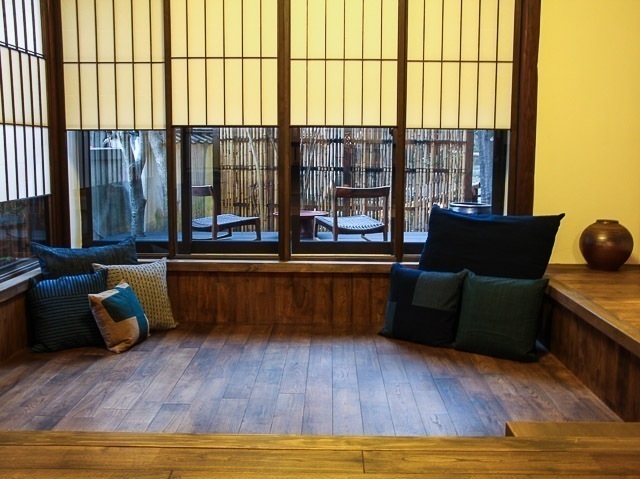 Living area and the cushion covers are made of 'bingo kasuri'.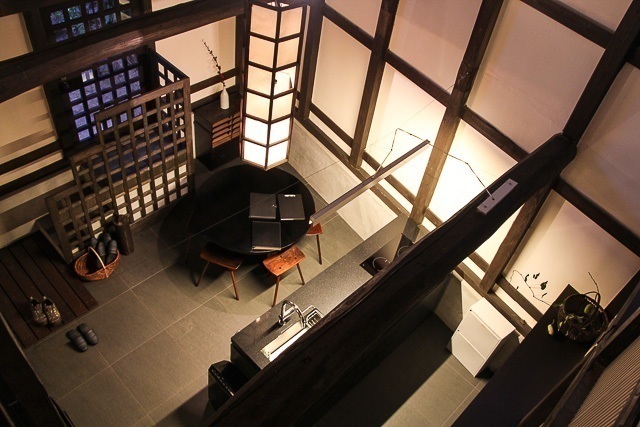 Looking down the rafters from the room. Love high ceilings!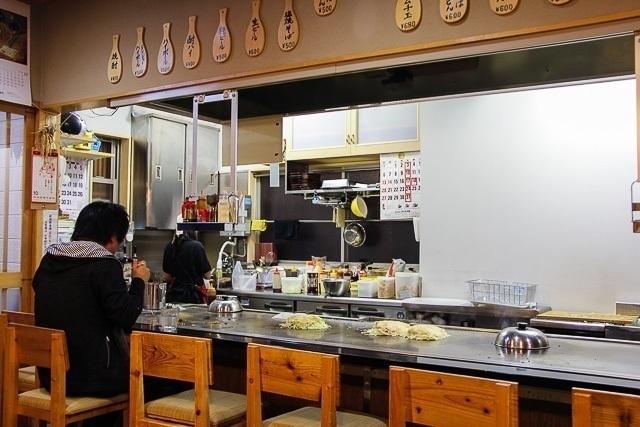 When in Hiroshima, do the Hiroshima-yaki. In this case, I had Onomichi-yaki.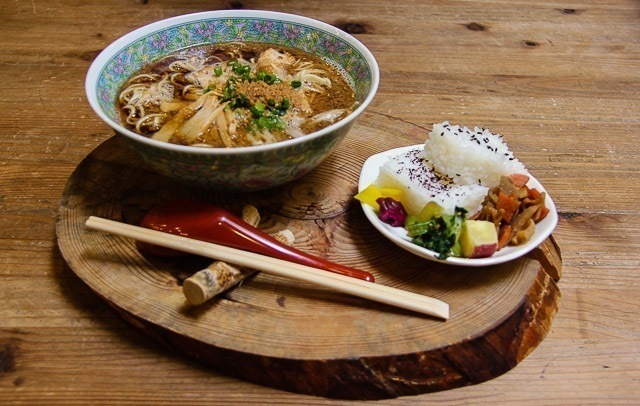 Golden roasted sesame ramen.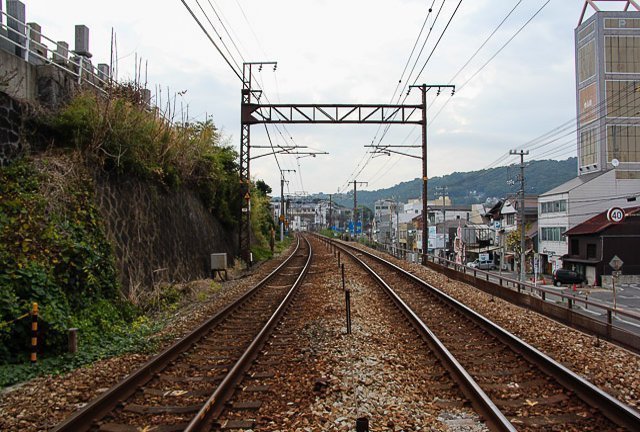 Train tracks and power lines.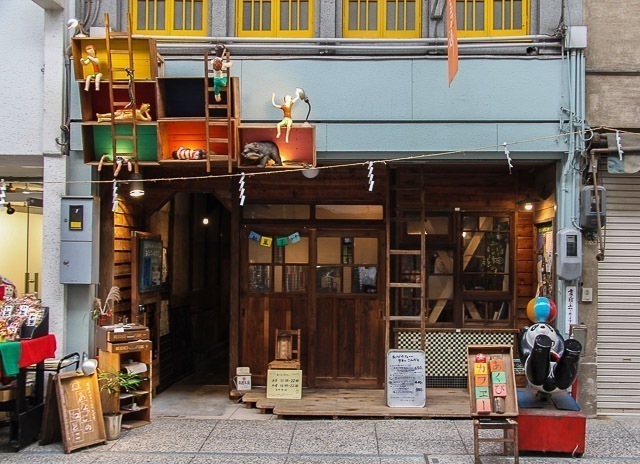 School house themed cafe with a backpackers upstairs.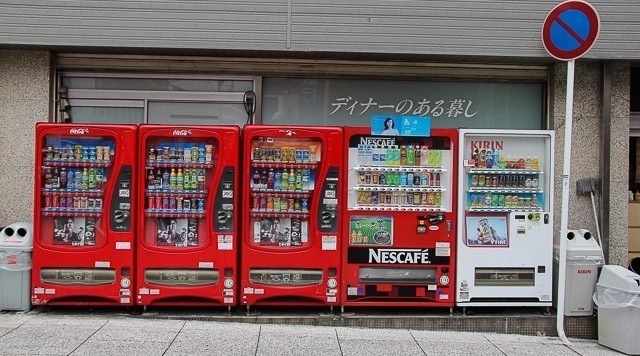 Five vending machines selling similar drinks.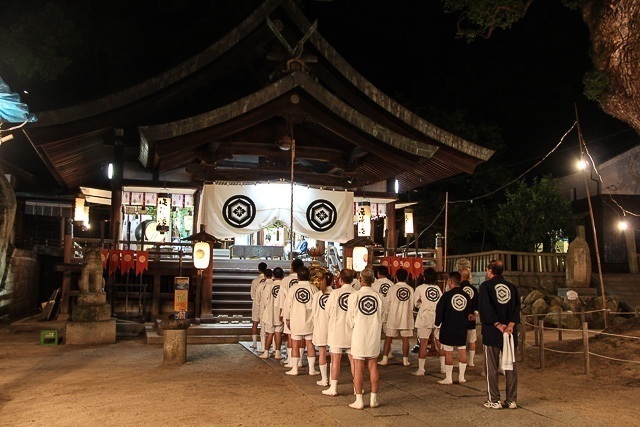 Chanced upon the ending of a festival on the way to dinner.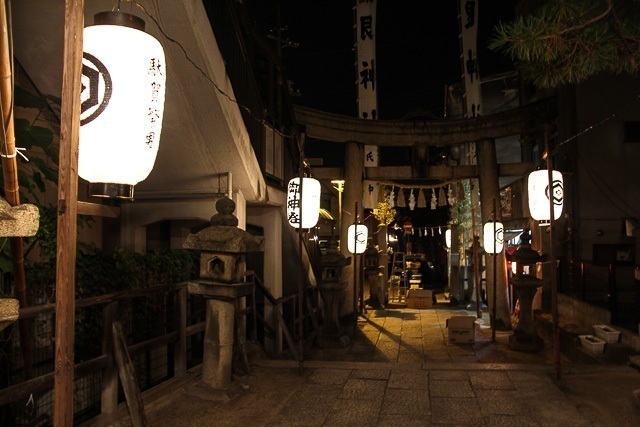 These lanterns lit the street leading to the shrine.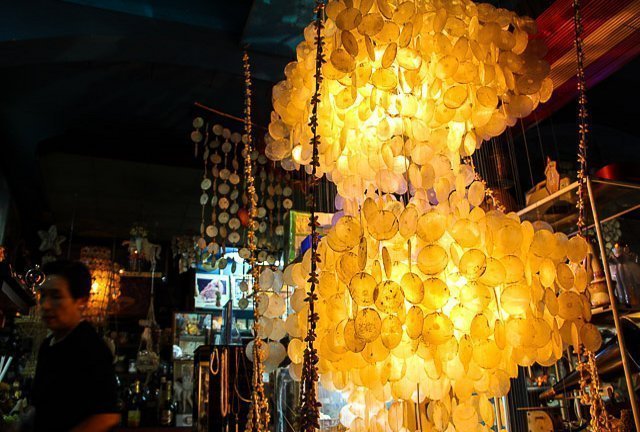 This elderly couple run a jazz bar that's decorated (covered) with shells and the victor records dog.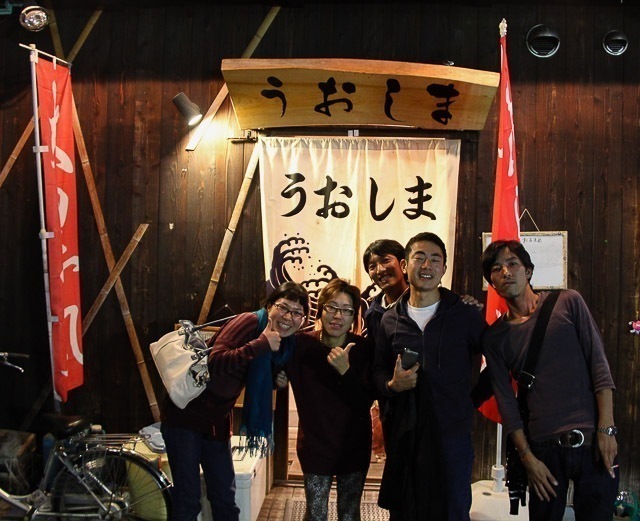 The knowledgeable and friendly DLS team.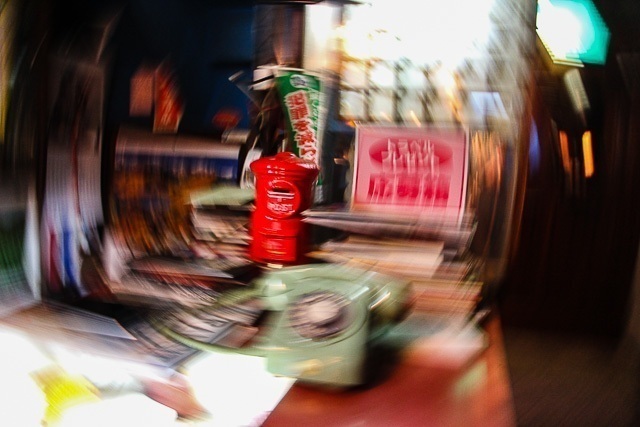 This picture describes how I feel in the trip thus far.