Tottori to Amanohashidate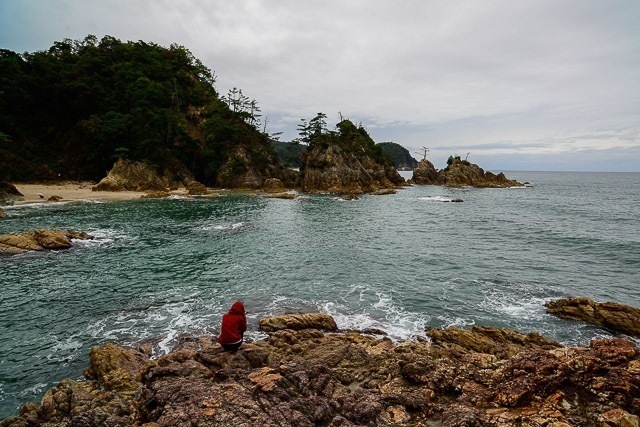 That's me trying to take pictures of the water.
Today we're moving from Tottori to Kyoto prefecture. I cannot believe that we're more than halfway through the trip!

Woke up to rain after yesterday's beautiful warm weather. Just as well today's a transit day for me. I had originally planned to head to Kyoga Misaki Lighthouse on my way to Miyazu, but with the rain, I decided to head towards Kinosaki Onsen instead. Along the way, with a few missed turns, I ended up driving along the Sanin Kaigan Coast towards Kinosaki Onsen. As with missed chances, different opportunities came up and I found myself stopping at every chance I had to take in the beautiful Sanin Kaigan coastal view.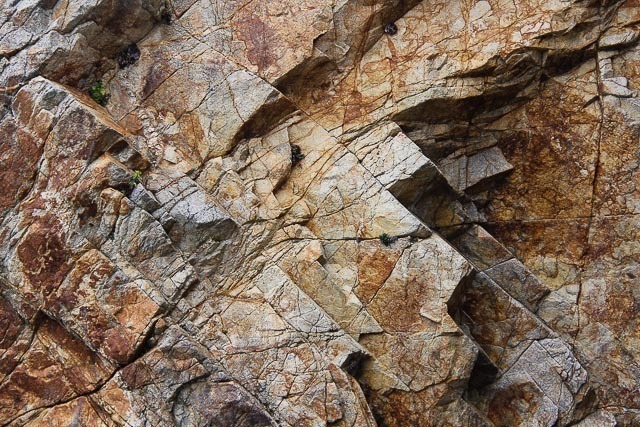 Geology must be related to maths.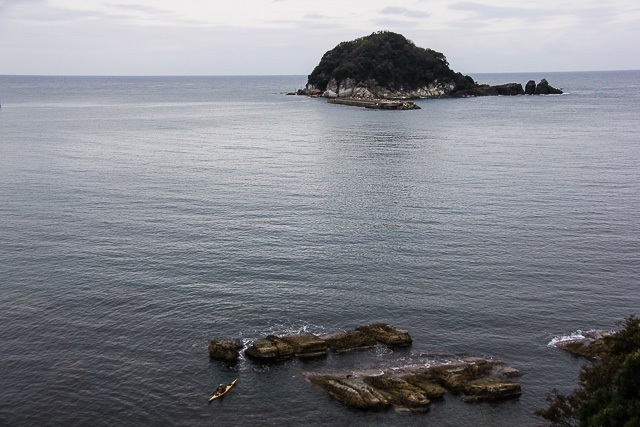 The water was so clear I felt like going for a swim. Kayaking would've been great too.
Sanin Kaigan Geopark is huge and it seemed that even after many turns and driving for a few kilometres, I was still within the park area. I managed a quick visit to one of the beaches along Sanin Kaigan before getting to Kinosaki Onsen and finally my hotel for the next two nights.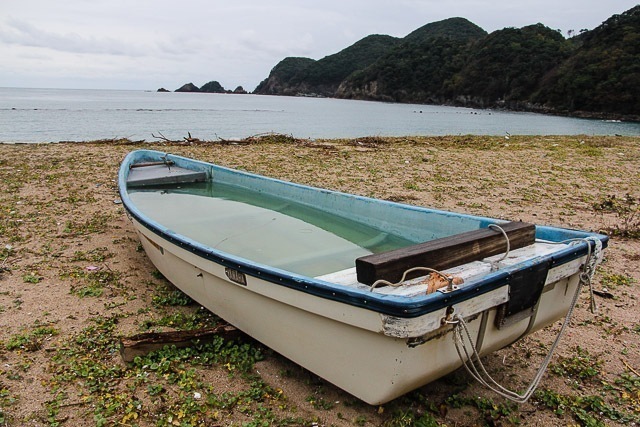 One of the many beaches along the coast.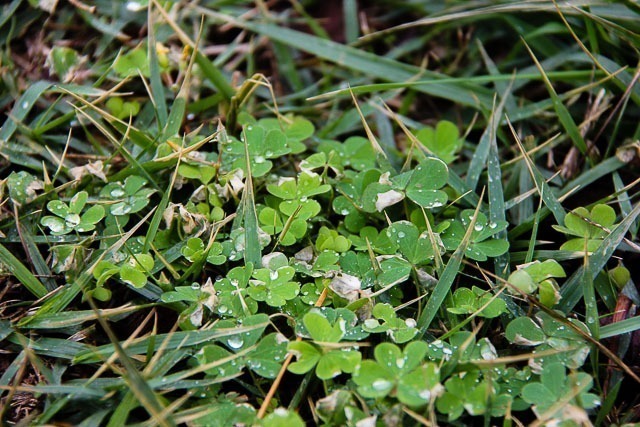 Weeds always look pretty in the rain.
Keep reading tomorrow for updates on Amanohashidate and the place I'm staying at!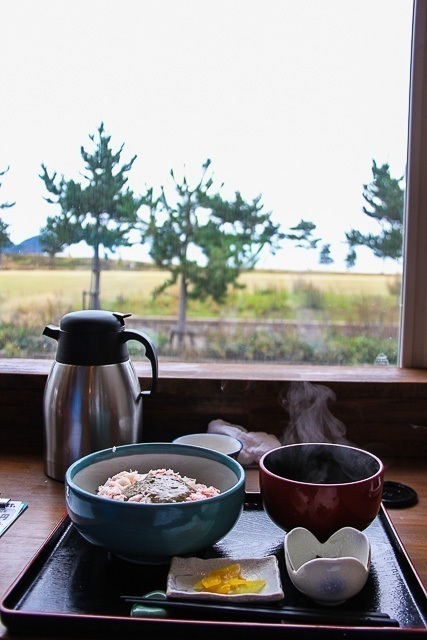 Lunch with a view at Kasumi, kani-don (crab rice bowl).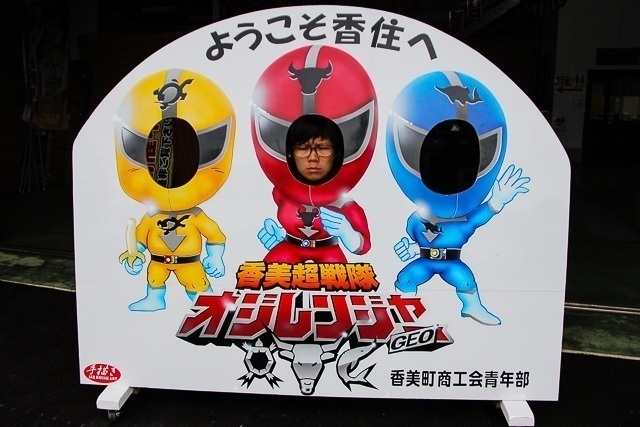 New superhero coming soon.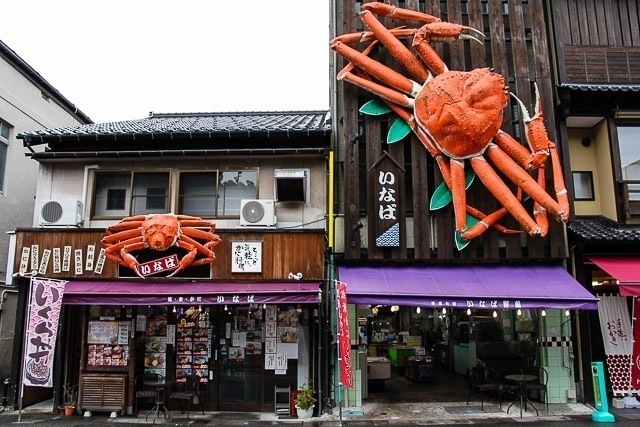 Crab everywhere in Kinosaki.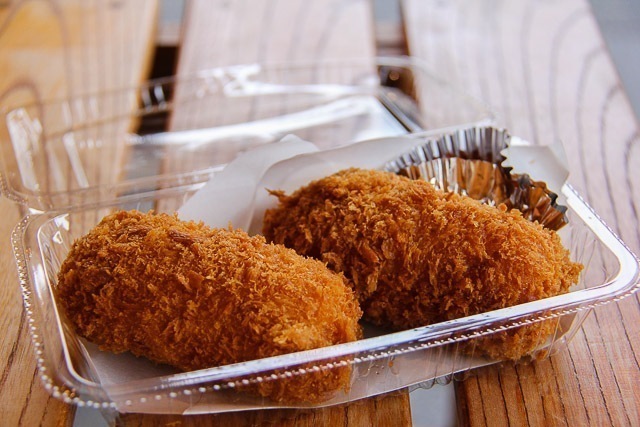 Crab cream croquette. So good, and I almost burnt my tongue eating it
Somewhere in Kinosaki, near the information area.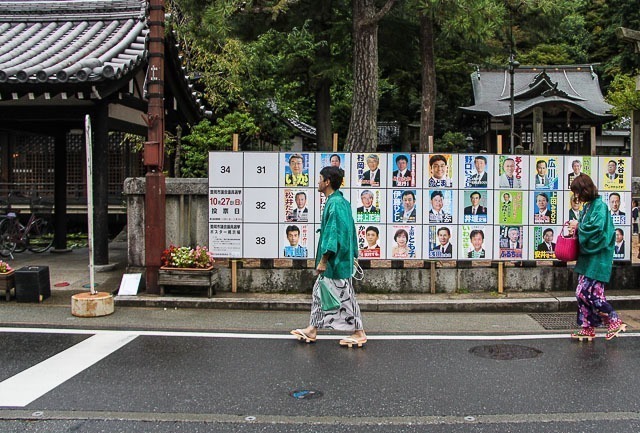 Hrm.. who will the people of Kinosaki vote for?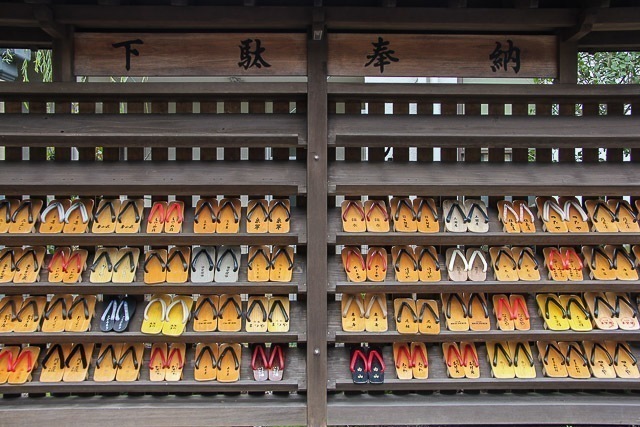 Lots of geta near the station.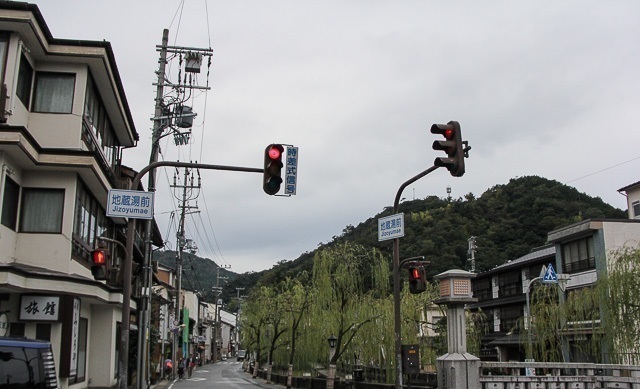 Vertical traffic lights.
Hello post box, I can't seem to get enough of you.