Kyoto in the rain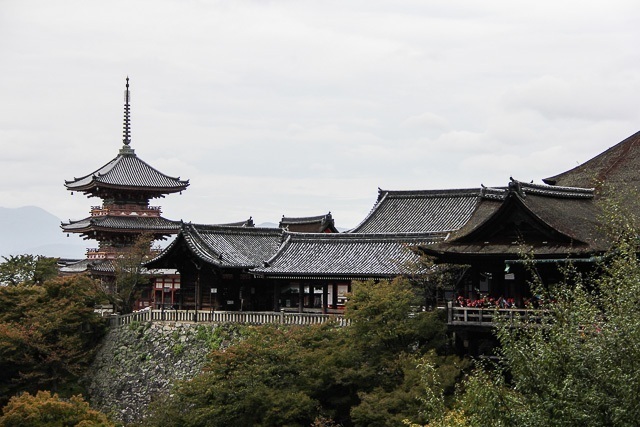 Kiyomizudera never fails to inspire.
Today was my first time having so many people joining me on the walk. There were four other people asides from me, three from Kansai Tourism Supporters; Kondo-san, Ine-san from Korea, and Xie-san from China, and Kiyoshi-san. Thank you for coming despite the rain!
(l-r) Kiyoshi-san, Xie-san, Ine-san and Kondo-san
Coming into Kyoto city after being in the countryside for the most part, has been a little bit of a shock. All I could think of was gthere are so many people and so many carsh, gso many different shops open and so many things happening at the same timeh, and gthere are so many things to see!h.
Tour groups everywhere!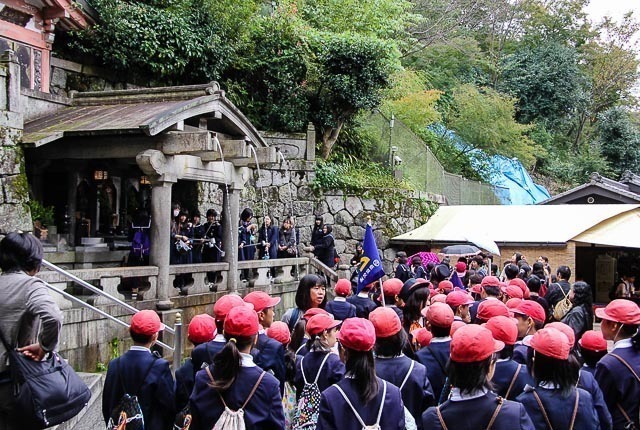 School children waiting in line to drink some water.
Even in the rain, Kyoto is still breathtaking. The view from the top of the third gate of Nanzenji Temple was just beautiful, as well as the view of Kiyomizudera. I cannot get enough of seeing how Kiyomizudera is built on stilts, and how itfs sturdy enough to support tens of thousands of people stepping on it. Truly an architectural feat!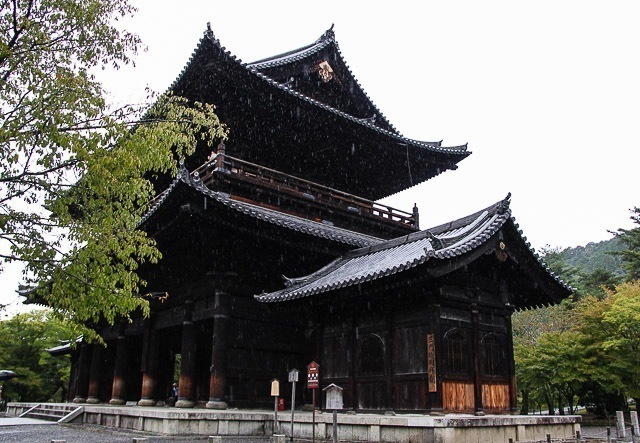 Nanzenji's third gate. The stairs to the viewing platform are really steep.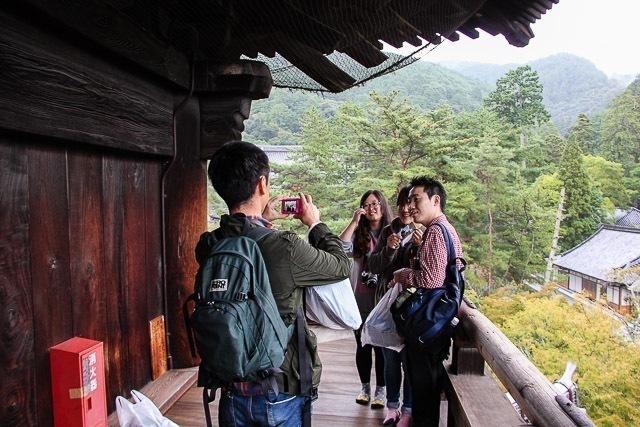 Picture time at the top.
We took a leisurely 6-hour walk from Kiyomizudera to Ginkaku-ji, with stops for lunch and a cafe break. There are many steps and slopes in Kyoto, but that didnft stop the elderly from visiting the temples and shrines. We saw many tourists, tour groups and school children on their school trip as well. Kyoto is definitely a popular destination in Japan! If you are not a fan of crowds, it might be better to come to Kyoto in the winter when itfs not as crowded. Sakura season and the changing leaves season are Kyotofs busiest seasons.
May your wishes come true!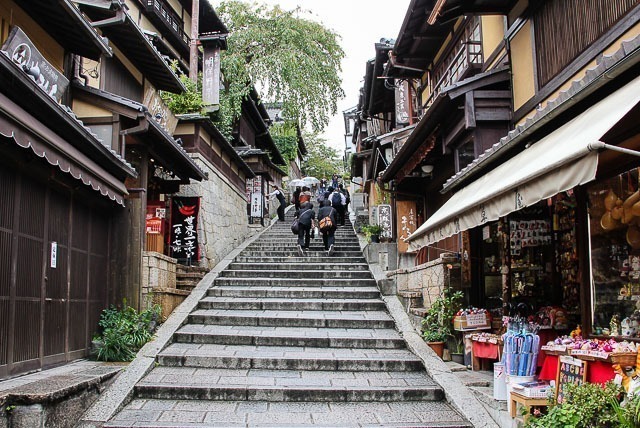 If it's not a slope, it's stairs.
The route also took us up the Keage Incline which Ifve never walked before. The Keage Incline was used in the past to transport boats and cargo. It was a treat to walk there because it took us off the tourist path and into little alleys with almost no one for a while. The Philosopherfs Walk is another beautiful path to go on a stroll, enjoying conversation under the shade of maple and sakura trees. Fortunately (or is it unfortunately), the rain also meant there werenft as many people there, perfect for picture taking.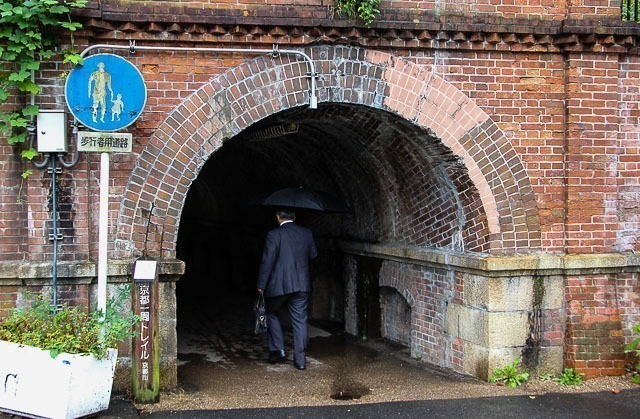 A small tunnel under Keage Incline.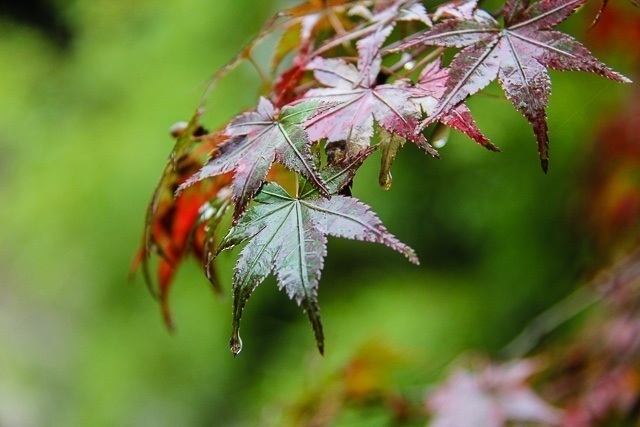 More green than red this time of the year.
We parted ways at Ginkaku-ji, with Kondo-san, Ine-san, Xie-san and Kiyoshi-san heading back to Osaka while I headed back towards Sakuraan Kyoto Hotel where dinner was waiting. Thank you once again for coming all the way to Kyoto to participate in the walk!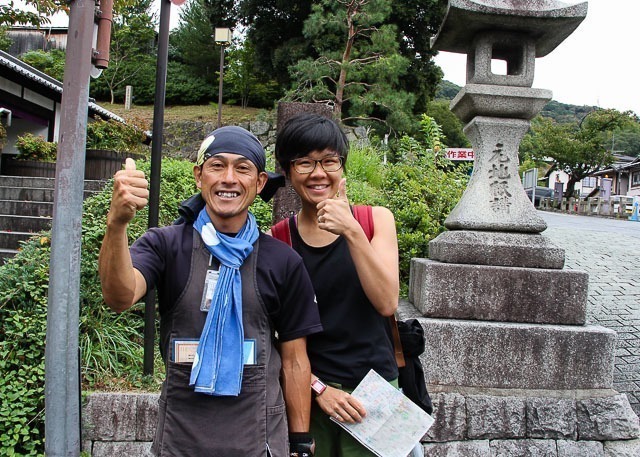 Shiro-san is the man to go to for a guided rickshaw tour.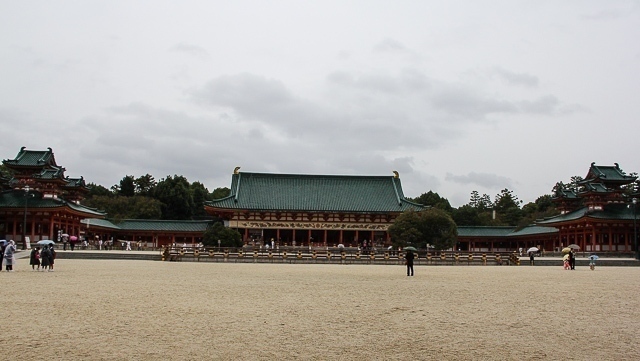 Heian Shrine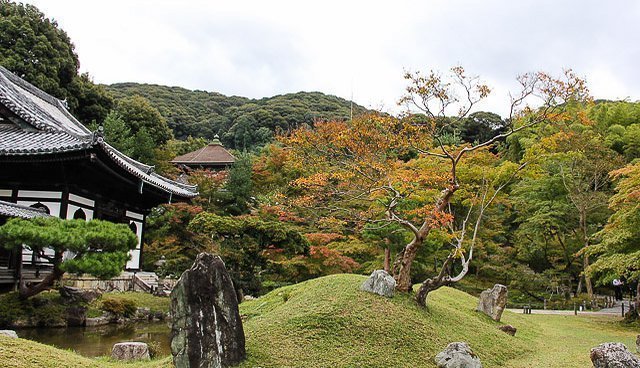 Autumn colour report - we're still a few weeks too early, come back in a month.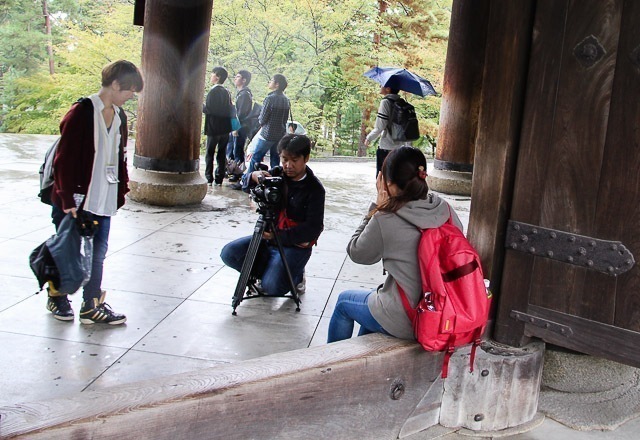 I spied upon a camera crew.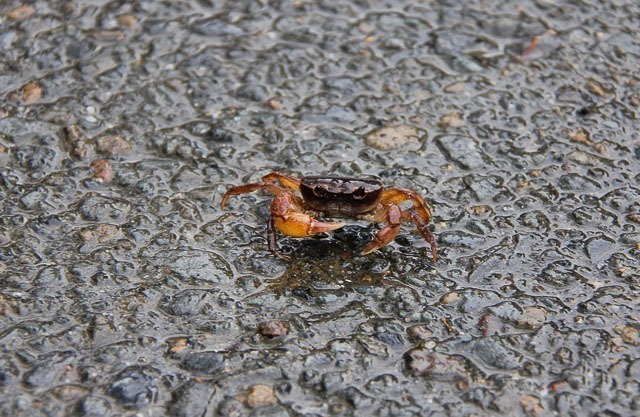 Angry face crab came scuttling out on the road. Looks like it's ready to throw a shuriken at me.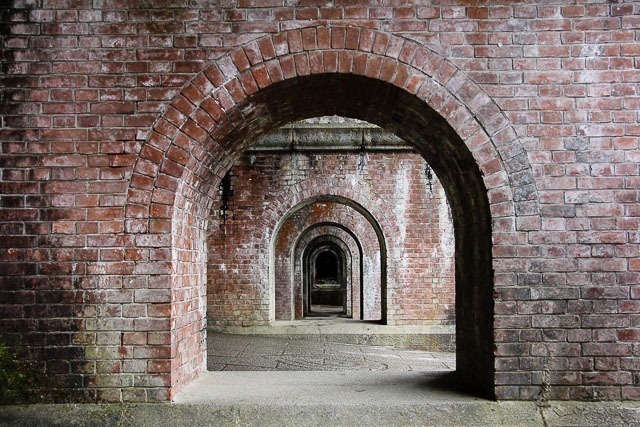 Under the brick bridge by Nanzenji.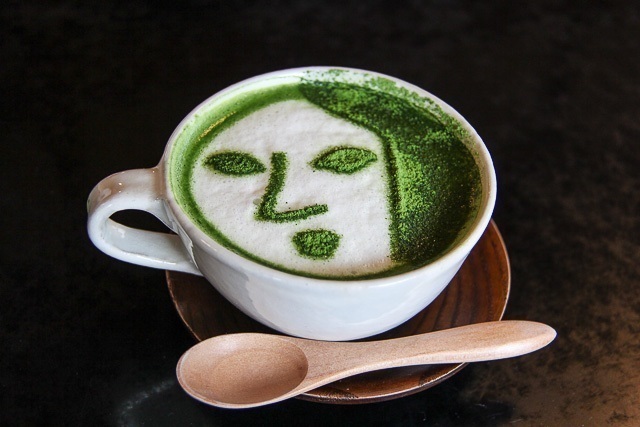 Green tea cappucino at Yojiya cafe.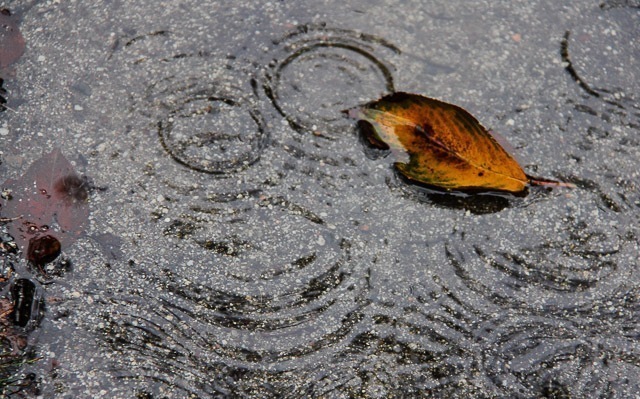 I'm sure there's a sand/rock formation of these ripples somewhere in Kyoto.