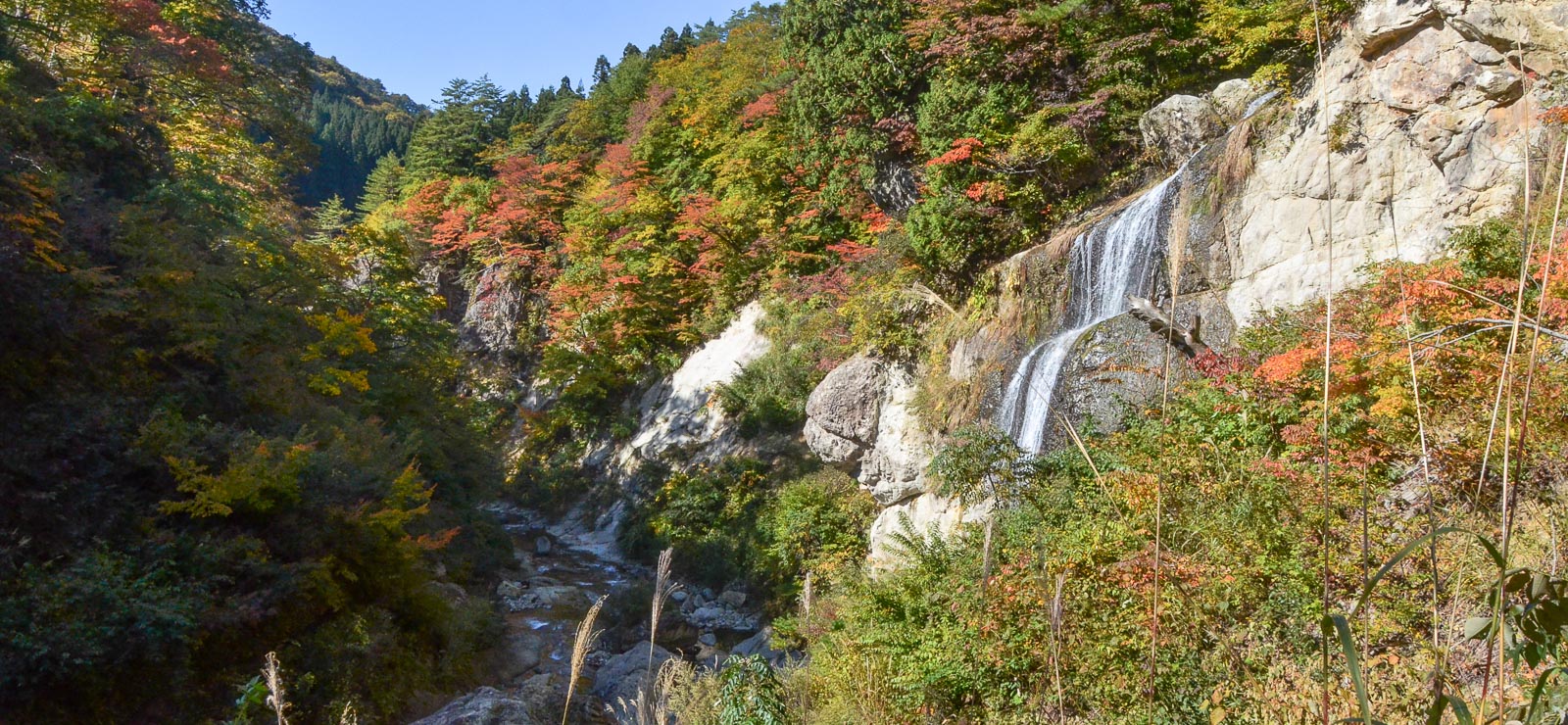 Omoshiroyama Kogen to Yamadera

Many people might know of the famous mountain temple in Yamagata Prefecture called Yamadera, but one stop further on the train line from Yamagata to Sendai is a small station called Omoshiroyama Kogen. Here, you can get off and walk the Momijigawa Ravine along the river for some beautiful views, and this time of year, some vibrant fall colors as well.

To explore this area, I started out by driving to Yamadera Station, then taking the train to Omoshiroyama Kogen.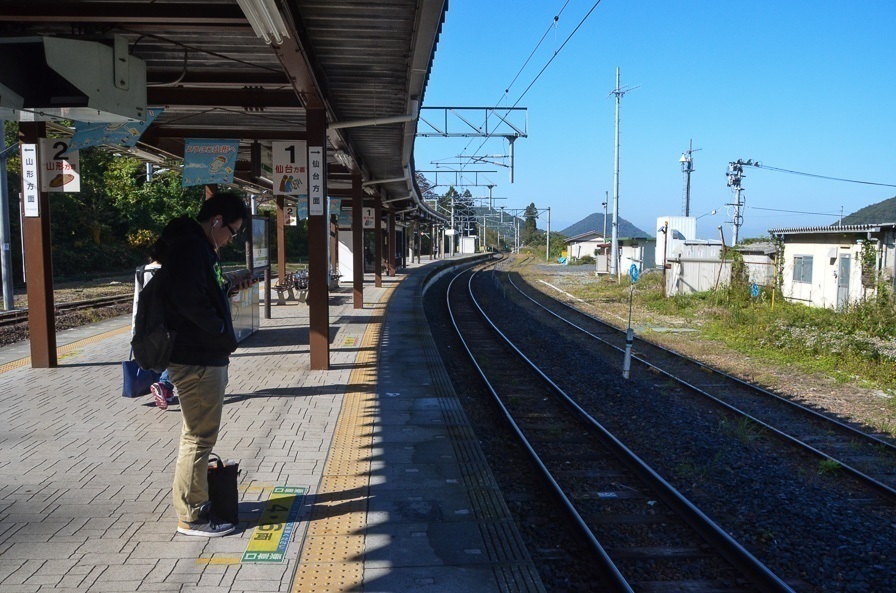 It takes only about 10 minutes to arrive at Omoshiroyama Kogen, and there's not much there at all... not even vending machines! There are some signs for Momijigawa Ravine, however, so I followed them. My first view of the ravine was some beautiful colors and a waterfall! There are a few waterfalls during the walk. This one was number two: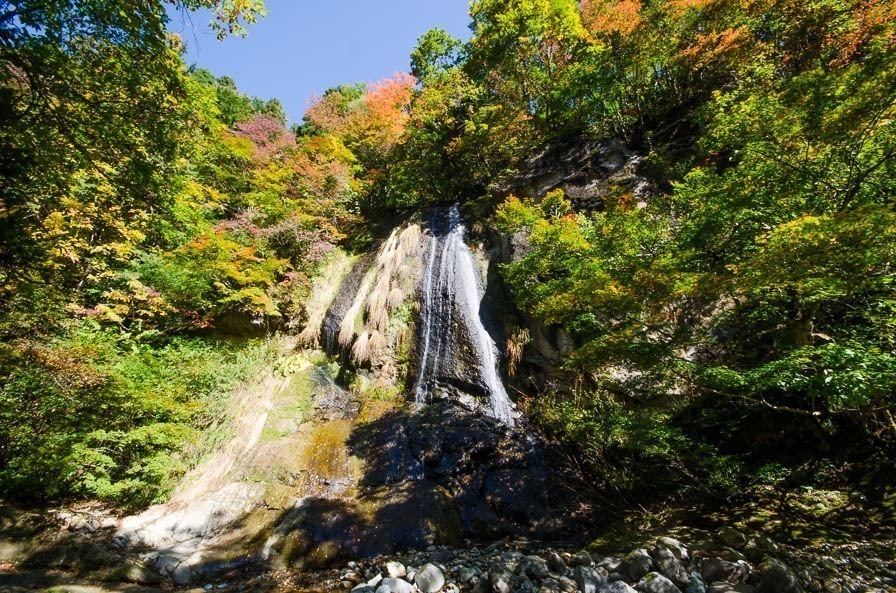 The path was pretty clear for the most part, and if it disappeared, it reappeared again quickly, so it wasn't difficult to figure out where to go. There were a number of bridges and small wooden paths, and it seemed as though they had been replaced recently. Quite a lot of it is along a stone path next to the river.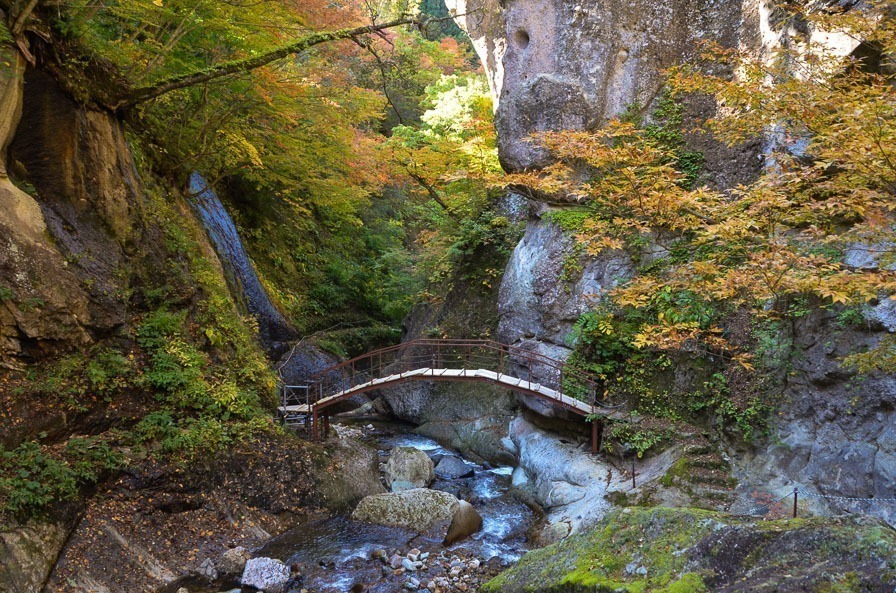 Although the path today was mostly dry for me, it often gets close to the water, so if the water level is high your shoes might get a bit wet!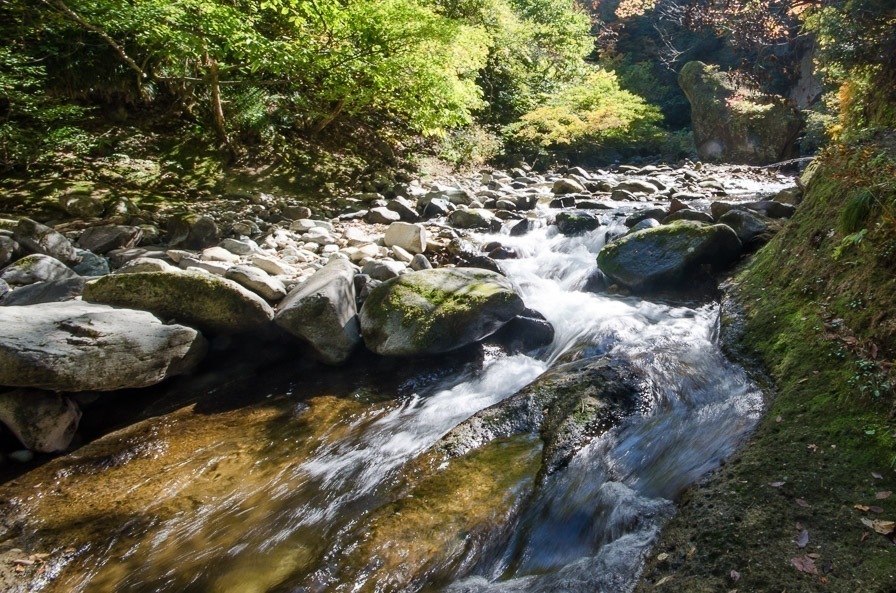 There were some really nice colors along the river, but most of the maple trees ("momiji", which the walk is named for) are still mostly green. In a week or two this area will be even more beautiful, but even today I loved the bright green colors I saw!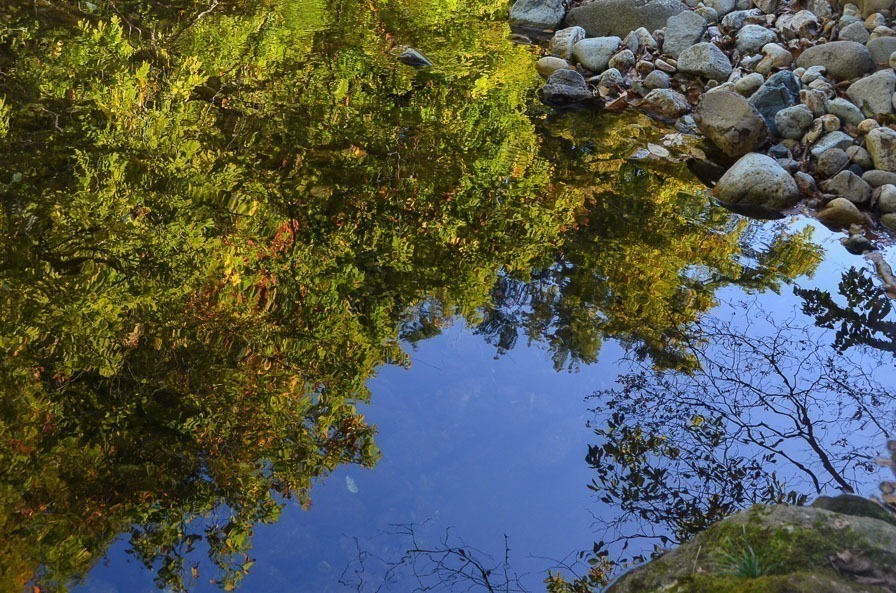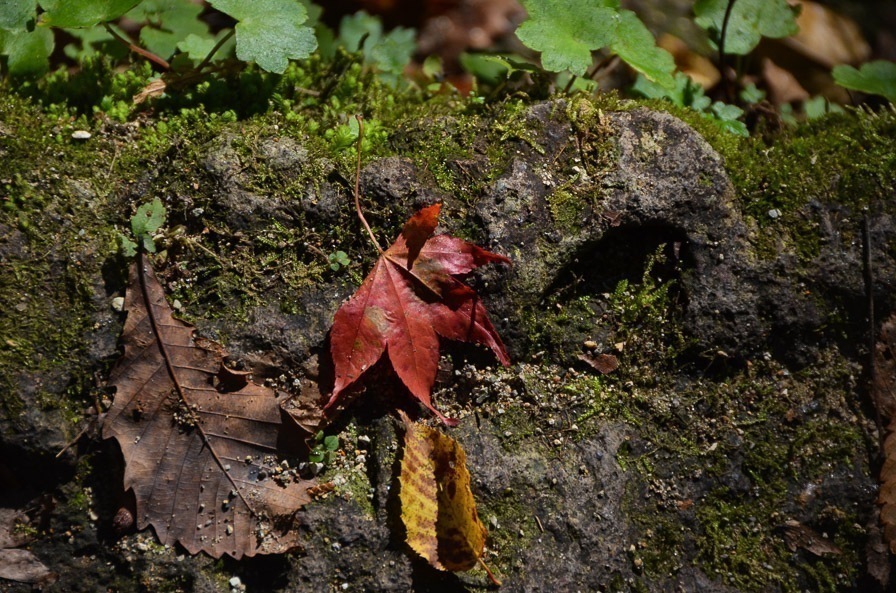 It takes about an hour to complete the walk from Omoshiroyama Kogen.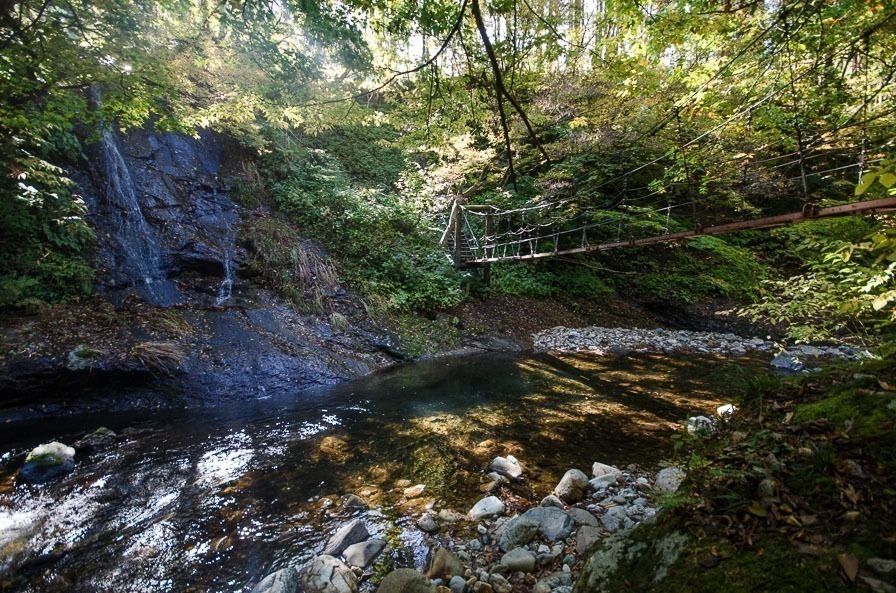 After walking through a short tunnel and some forest, you find yourself at the road between Omoshiroyama Kogen and Yamadera stations.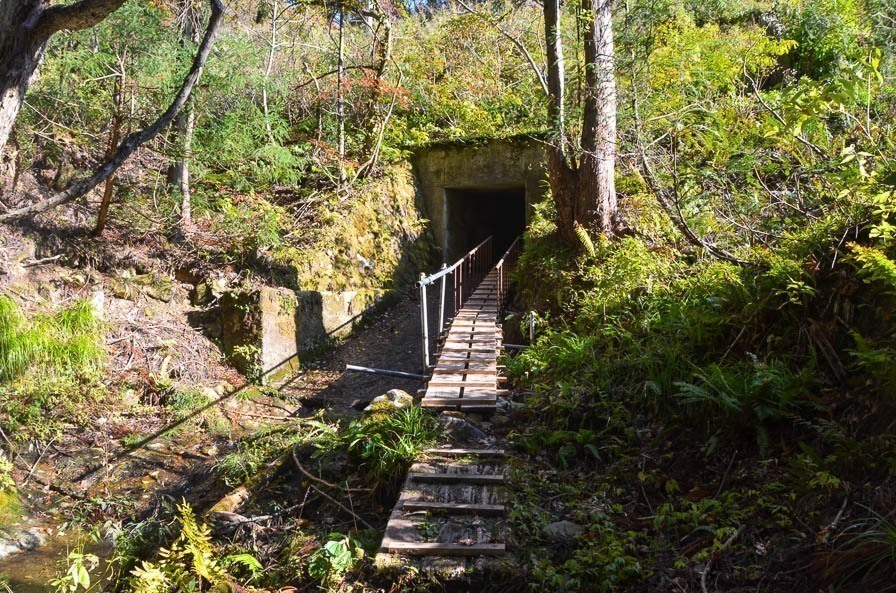 From that point, I had a few options. I could follow the road back to Omoshiroyama Kogen, which would take about 30 minutes, and take the train back to Yamadera. Or I could walk the remaining road to Yamadera, which is about an hour and a half. I checked the train schedules, and decided to go ahead and walk all the way to Yamadera instead of waiting for the train.

The road too is really nice, however, and not at all crowded with cars. It is an easy walk, and you might even see some monkeys through the trees!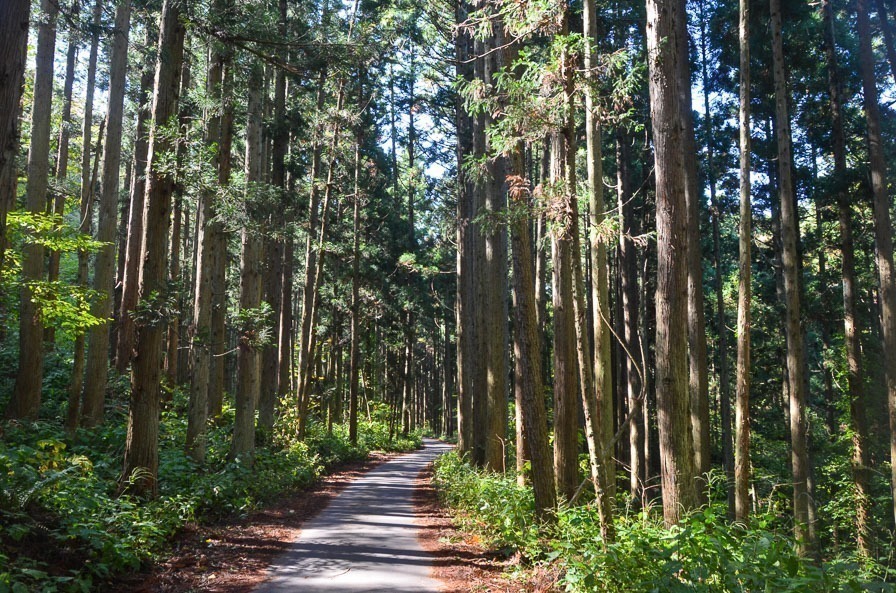 Cheerful cosmos flowers are also in bloom at this time. I saw these pink ones and couldn't resist taking a few pictures!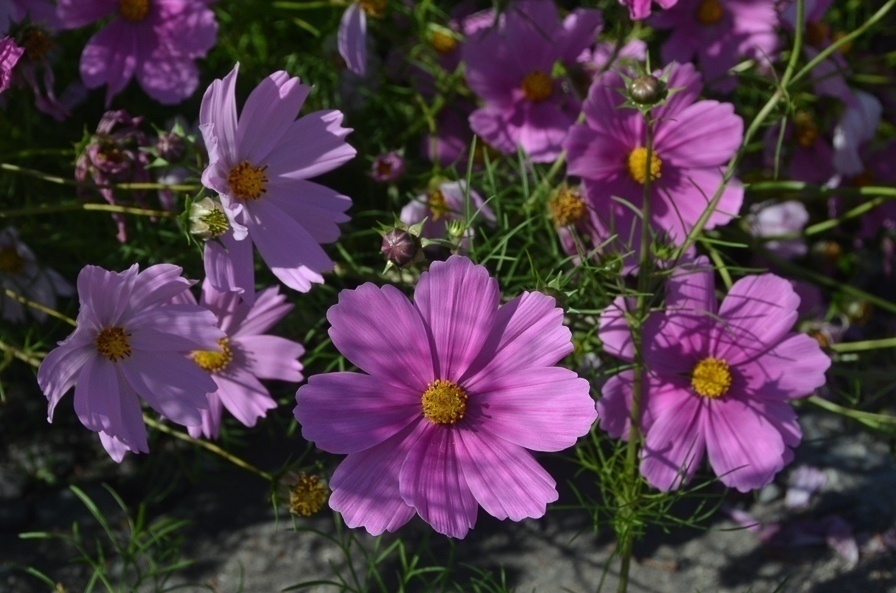 Finally, I arrived back at Yamadera. It was a truly beautiful day with not a cloud in the sky, and I wasn't the only one enjoying it...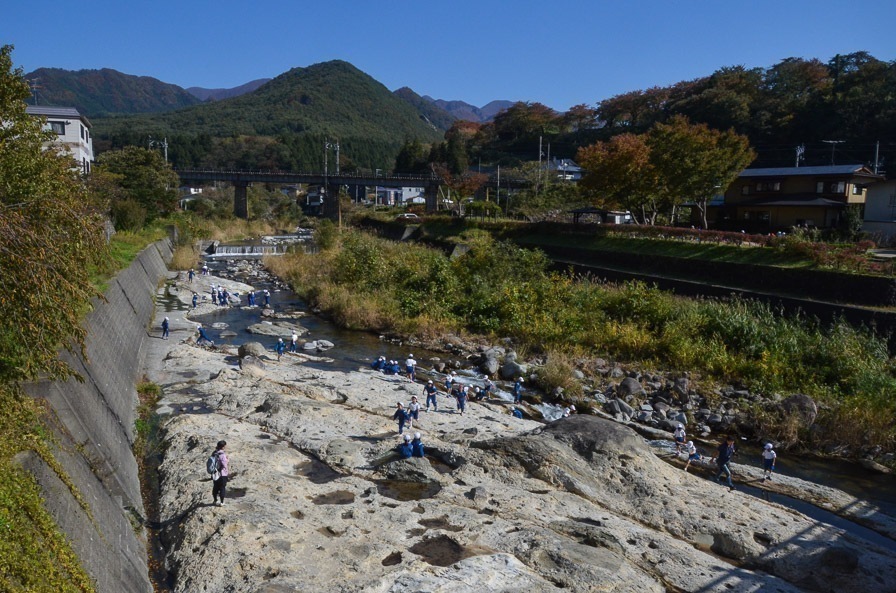 Since I was there, I did a quick climb of the many many stairs to Yamadera. There are a lot of stairs... but the views are definitely worth the effort!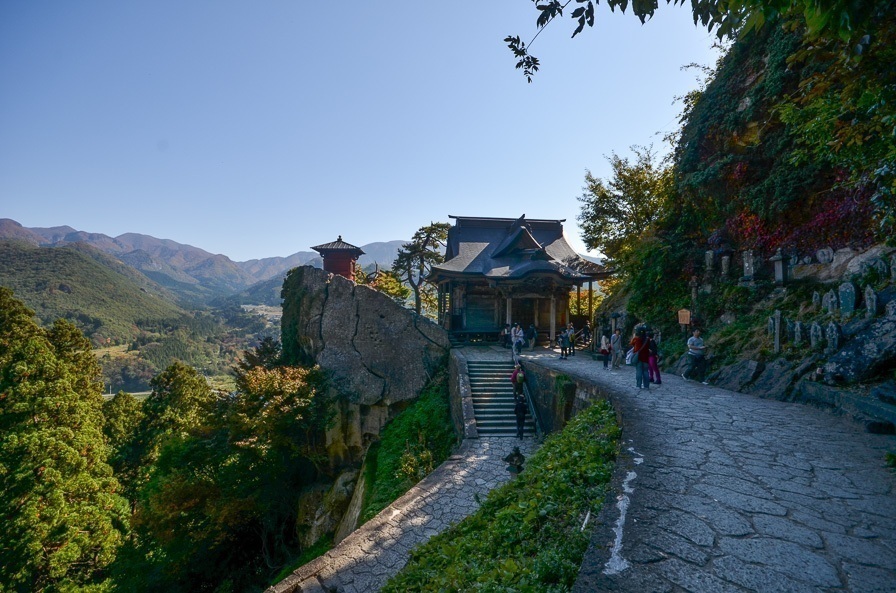 I was pretty tired at this point, so I returned to my hotel in Tendo Onsen, the Sakaeya Hotel, to take a break before dinner. I really like the style here. Small decorations and details are placed throughout the hotel with a lot of thought. Very beautiful! And the rooftop bath is pretty awesome too!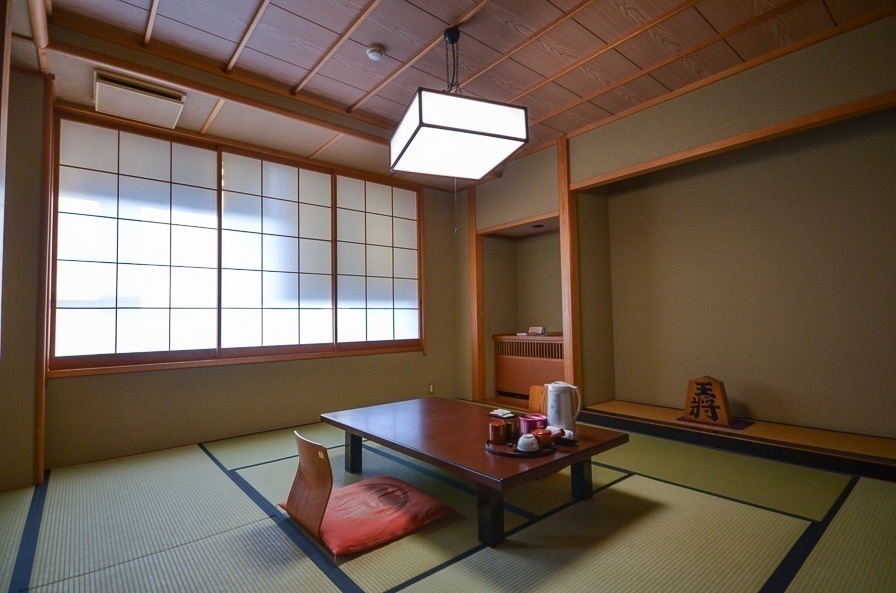 After a bit of a rest, I got a call from the front desk... a kimono dresser was on her way to my room! I got dressed up in time to eat with members of the Zenryoren, the All Japan Hotel Ryokan Association Junior Group! It was a fun night, and the members even performed the traditional Yamagata "flower hat dance" for me. I got a chance to try it, and was given a flower hat as a gift! It was truly special.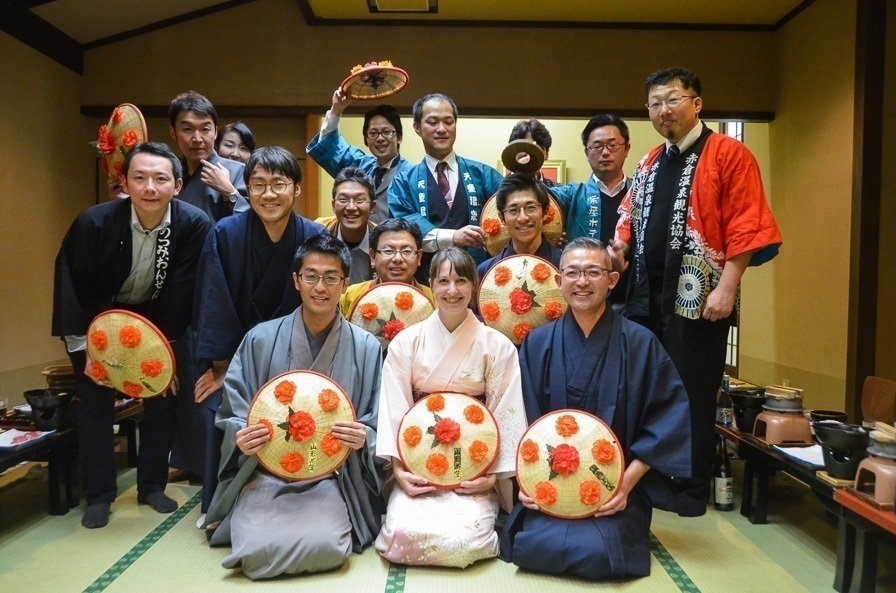 I leave for Fukushima tomorrow. Goodbye, Yamagata! I'll definitely visit again!
Planning to stay in Yamagata?
powered by

One of the largest online hotel and ryokan booking sites in Japan