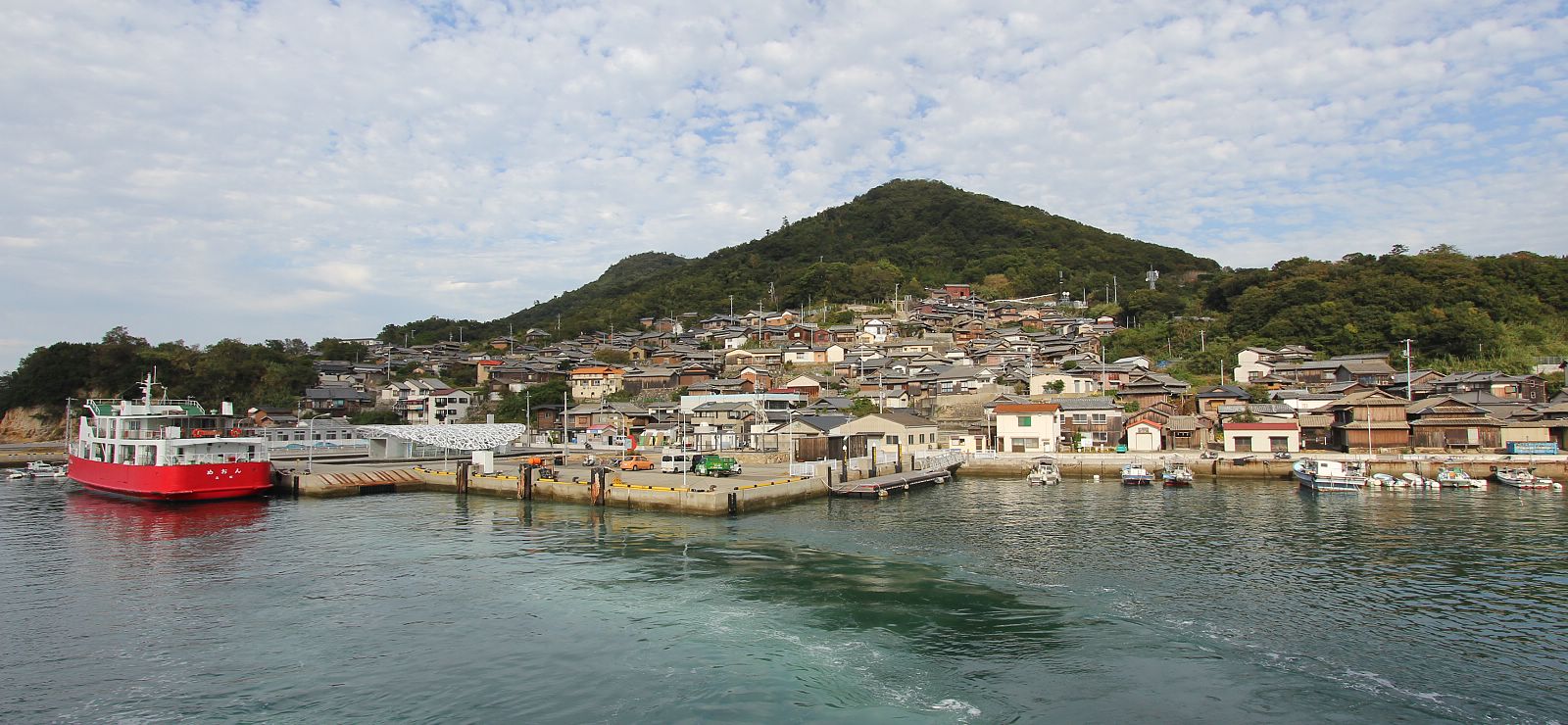 Ogijima, a small island with plenty of character

To get from my last Hidden Beauty to this one, I took a ferry back to the mainland, drove right across Honshu, crossed the Seto Ohashi at sunset, and then took another short ferry ride from Takamatsu the next morning. Whew! That's quite a journey from one island to another...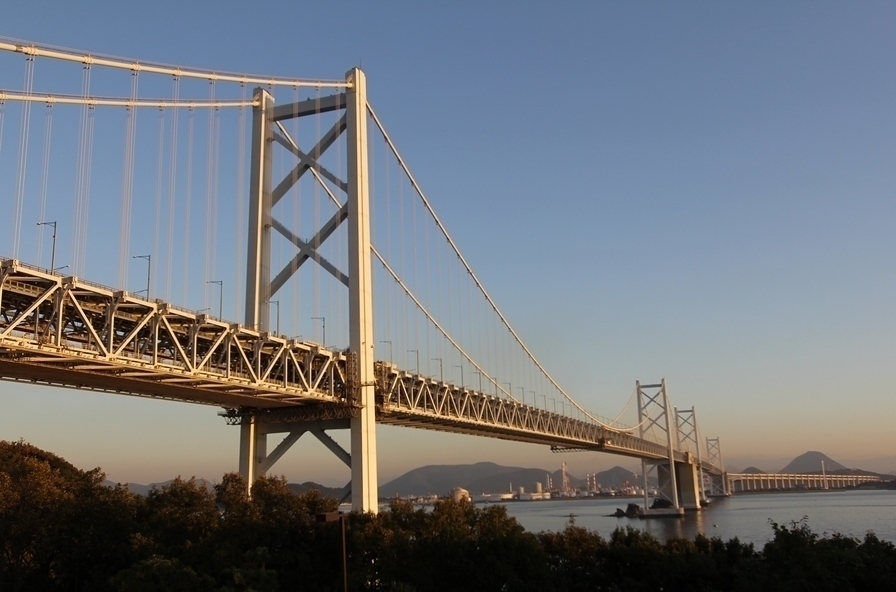 Ogijima is small, with a total coastline of less than 5 kilometres, and all of the houses are clustered together at one end of the island. However, it has three claims to fame among visitors: its art installations, its colourful wooden handcarts, and its large cat population. I would add that it is also home to friendly and creative people.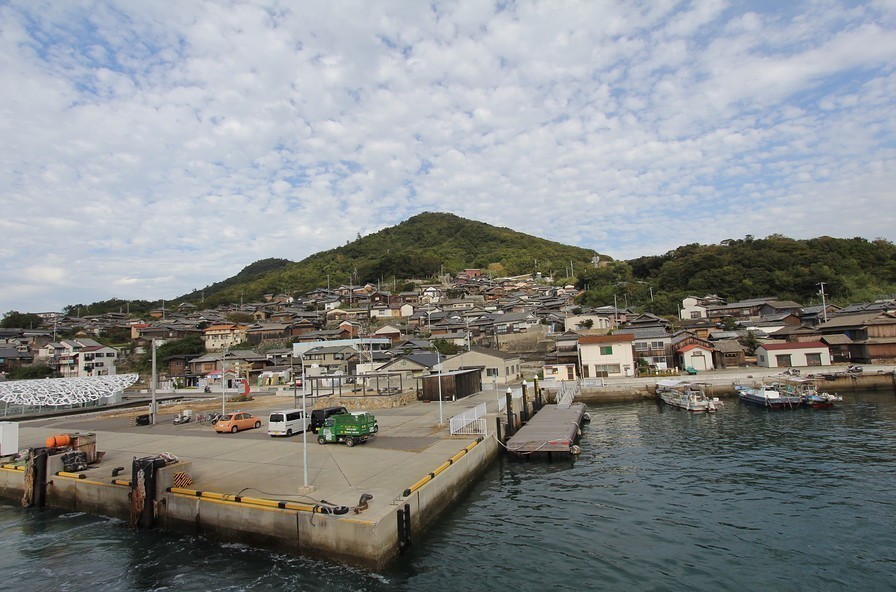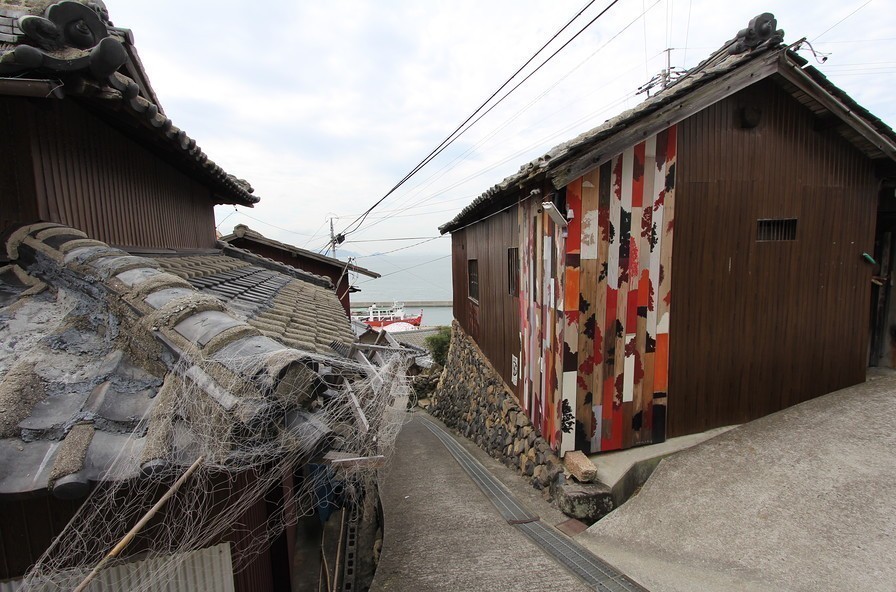 The artworks were created for the Setouchi Triennale art festival. You can easily spot the blue and white signs, and there is a helpful free map. Those inside buildings are only open on weekends (until November 1), but there are several open-air installations. My favourite was "Organ", a series of twisting pipes which wind down the hillside and act as a telephone, on a similar principle to tin cans and string.
After a while, everything on the island begins to appear artistic, whether or not it was originally intended as such.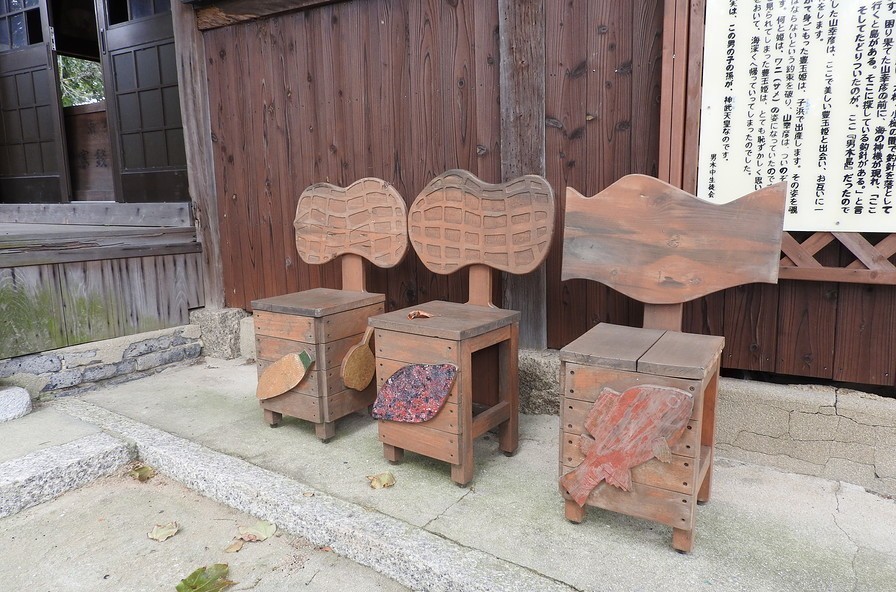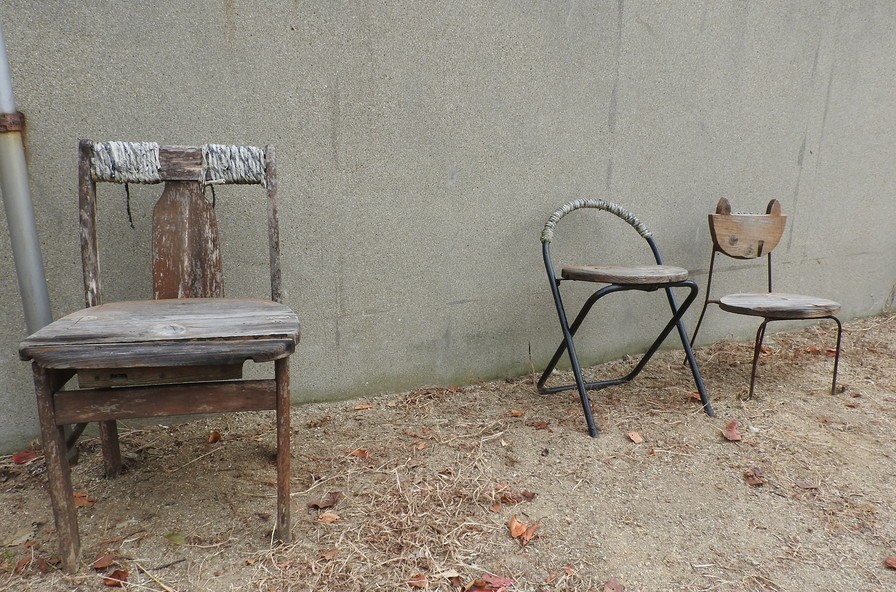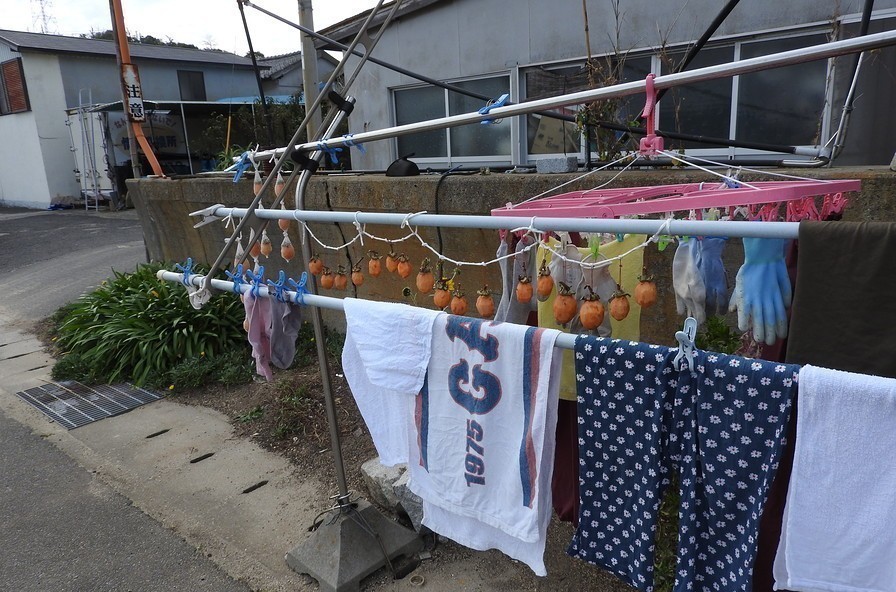 All around the island, you can see small handcarts, using being pushed by elderly ladies. These are known locally as "Onba", and are so prevalent because there are very few cars, or indeed roads, on the island. Most of the houses are reached by narrow, winding paths or flights of steps.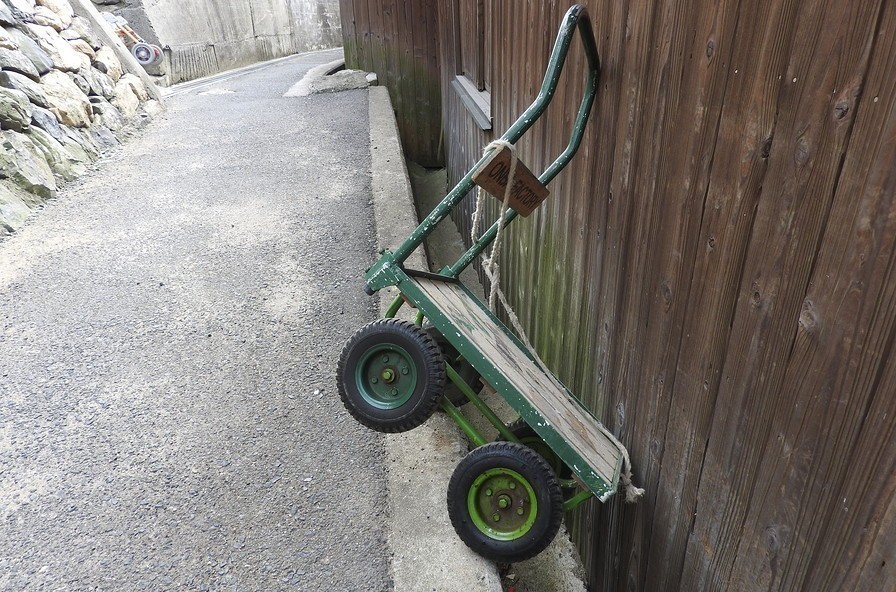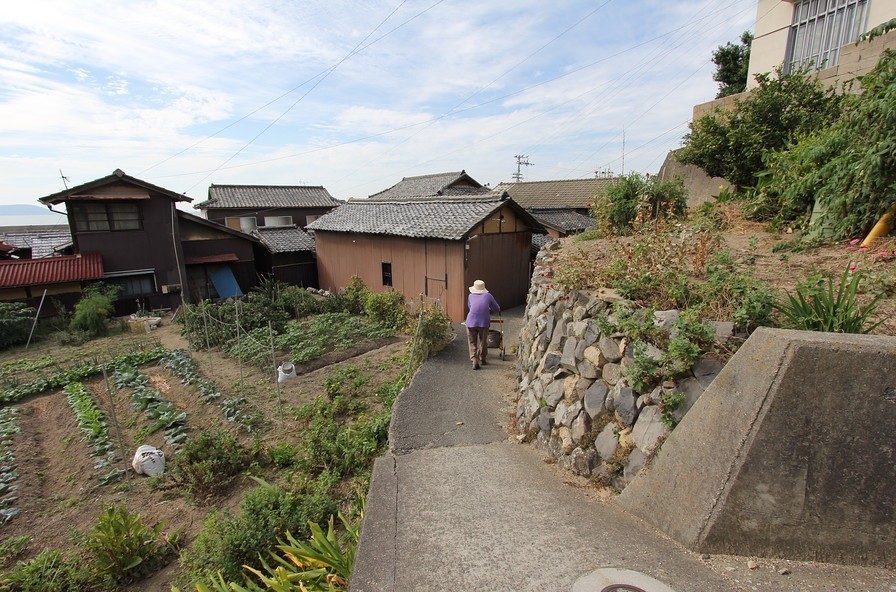 The Onba Factory, one of the Setouchi Triennale projects, builds and decorates these one-of-a-kind carts out of recycled materials.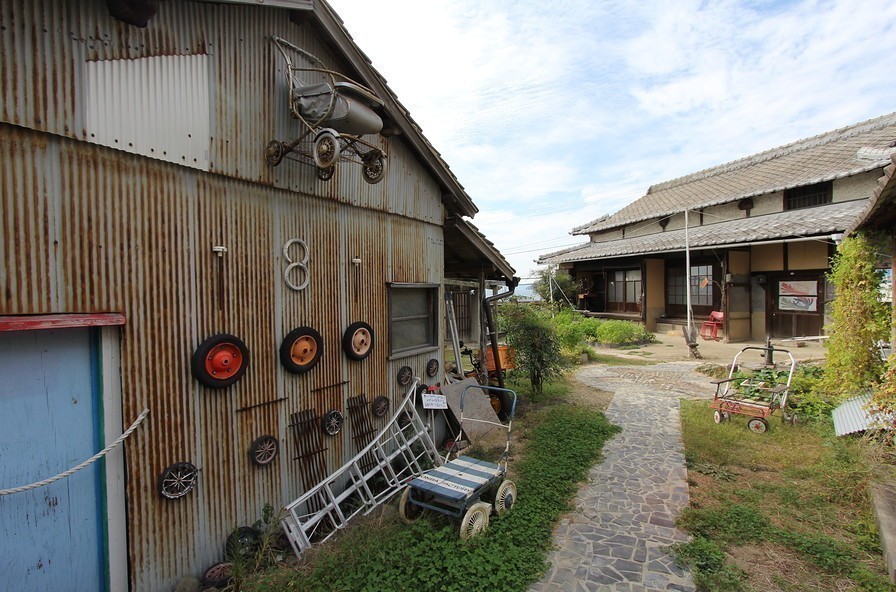 The most beautiful Onba belonged to Oe-san, a retired octopus fisherwoman who was tending her small garden. She was very friendly, and gave me a shell as a keepsake!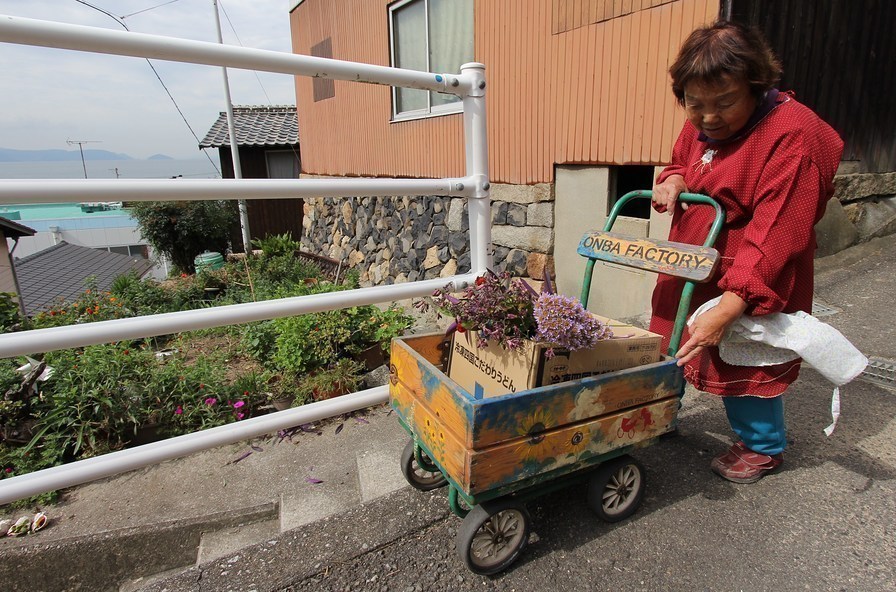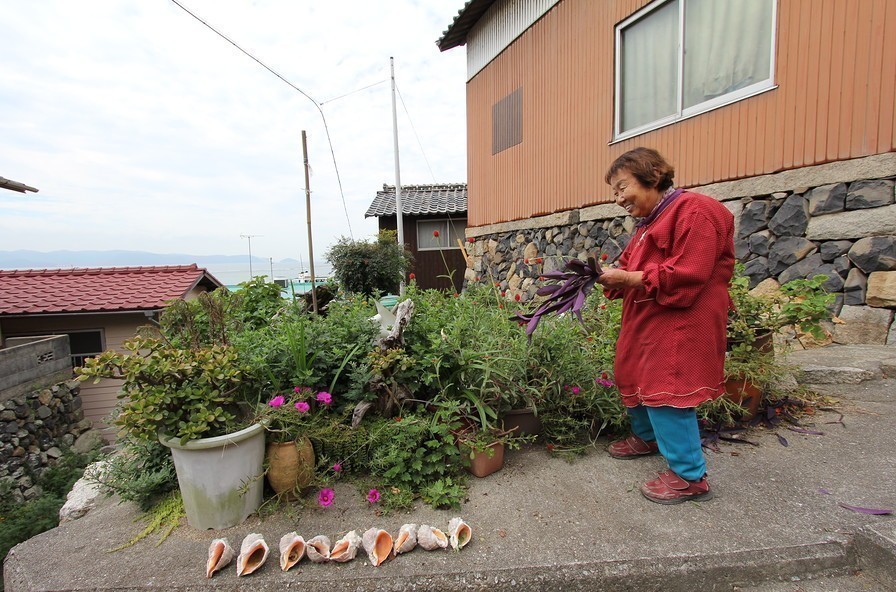 As for the cats, there were certainly plenty around the island.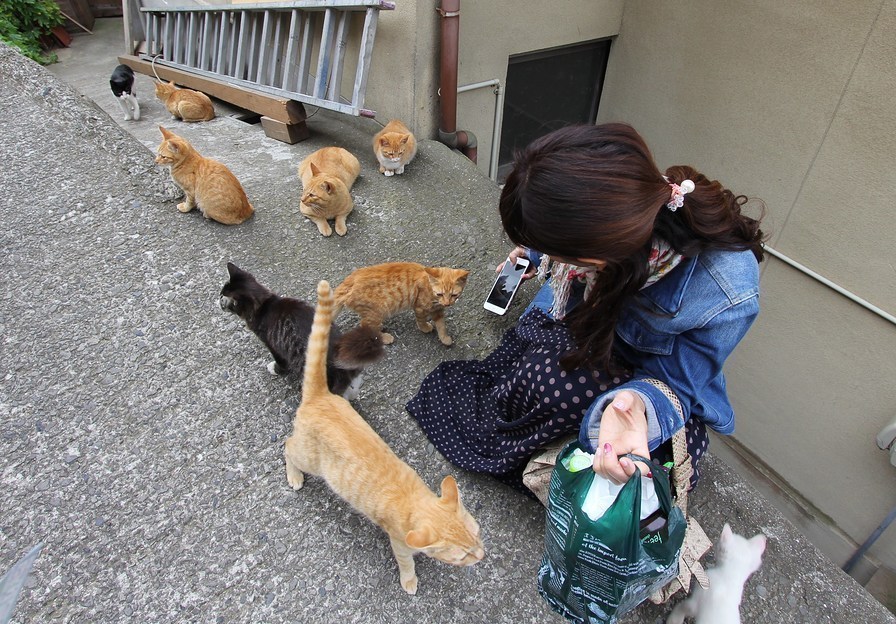 However, Ogijima also has a large population of a more unusual animal...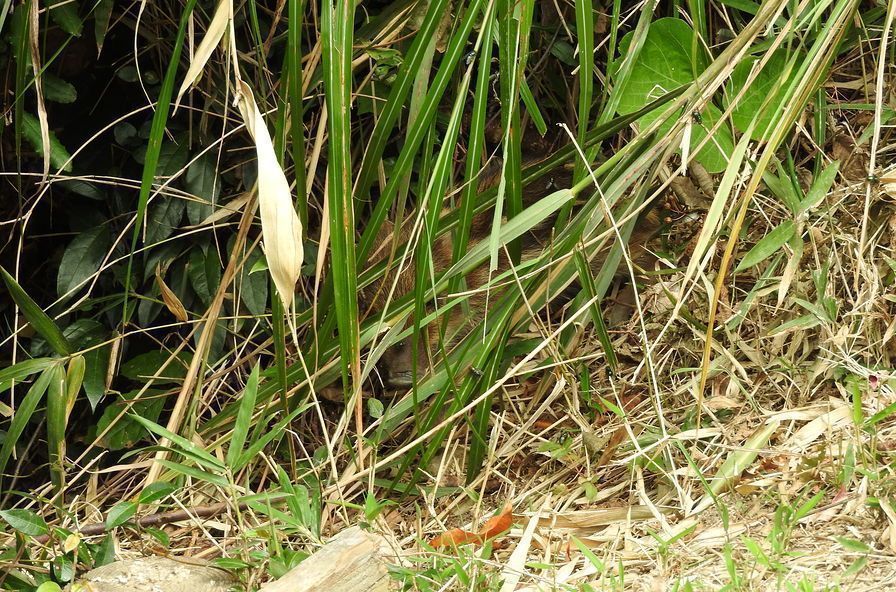 I decided to take the walking path round the island. Judging by the number of cobwebs, no-one had used it for a while. There were a LOT of places where wild boar had dug up the ground; and I came across two adults, as well as the baby. It was a little bit scary... But I was rewarded with sea vistas in every direction.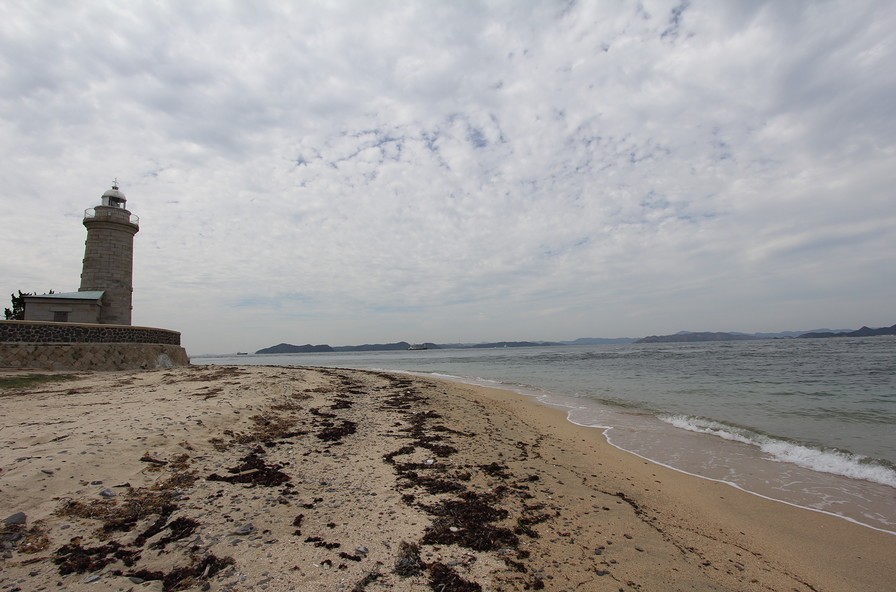 Back in the village, I met an interesting couple who were renovating an old house to establish a library for the island.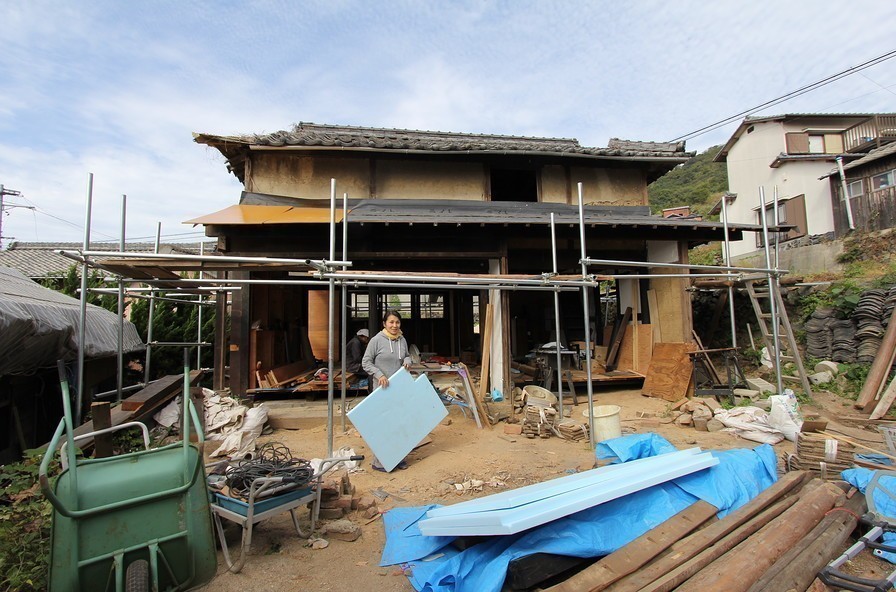 And I made one last discovery. Do you remember the story of Yamasachi and his wife Princess Toyotama from my Aoshima visit? This is the well where the couple are said to have met!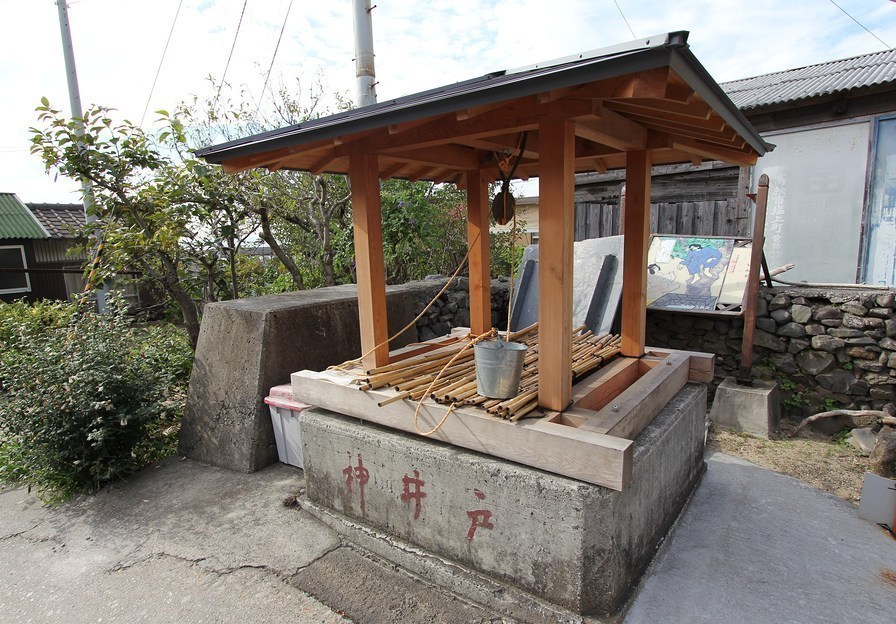 After a pleasant day wandering around Ogijima, I took the ferry back to Takamatsu.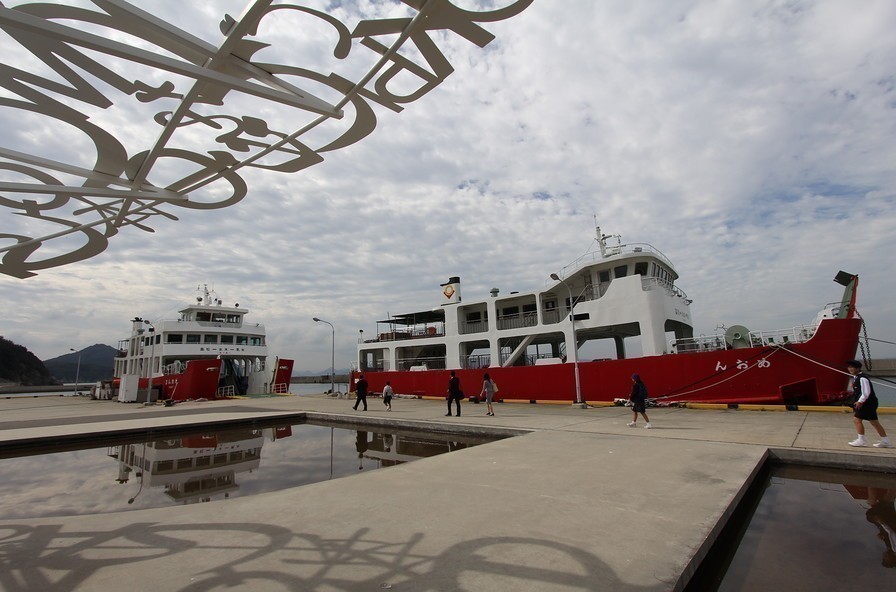 I'm staying at Hanajyukai, a ryokan on a hillside with a great view back to the islands below. After staying at several ryokan, I am grateful that their meals, though delicious and beautifully presented, are not too heavy.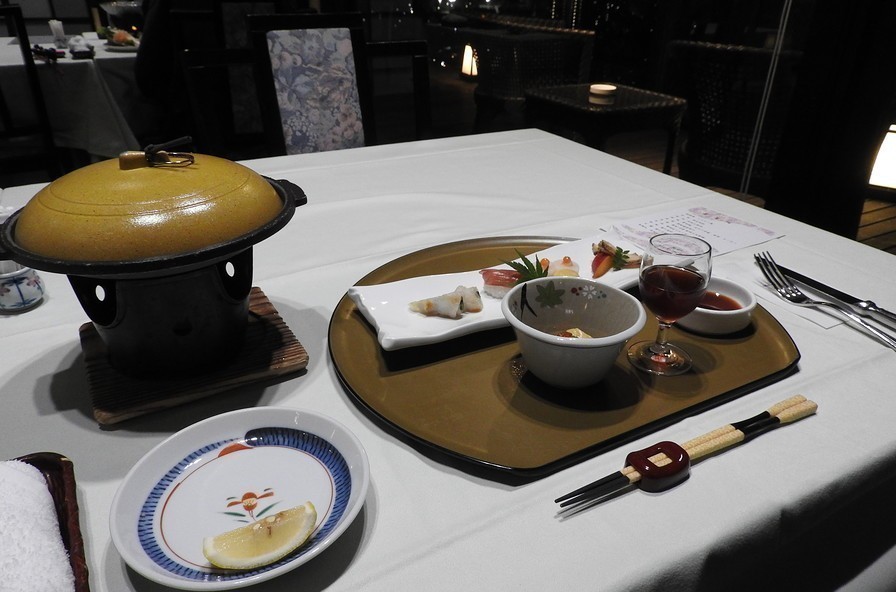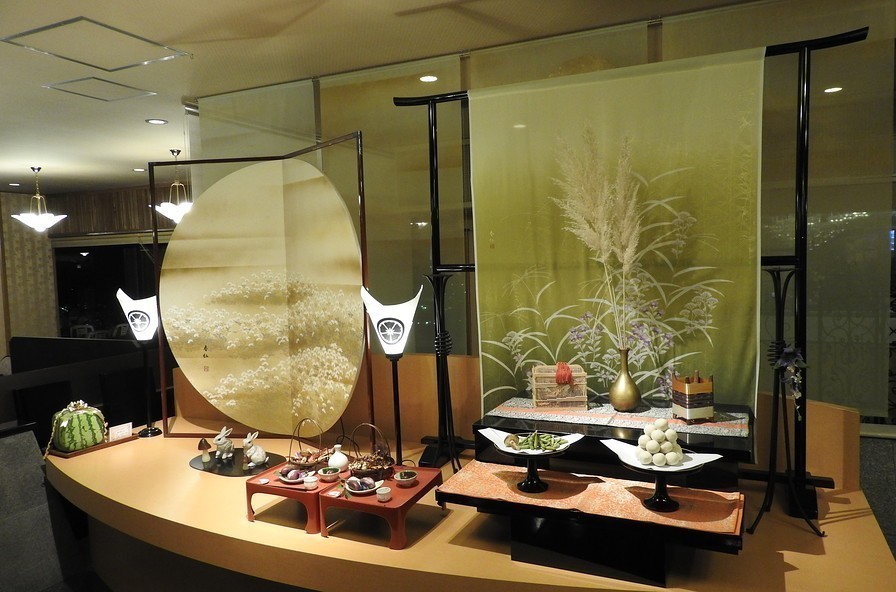 I'm remaining by the sea for my next adventure: finding out how wakame seaweed is farmed.
Planning to stay in Takamatsu?
powered by

One of the largest online hotel and ryokan booking sites in Japan