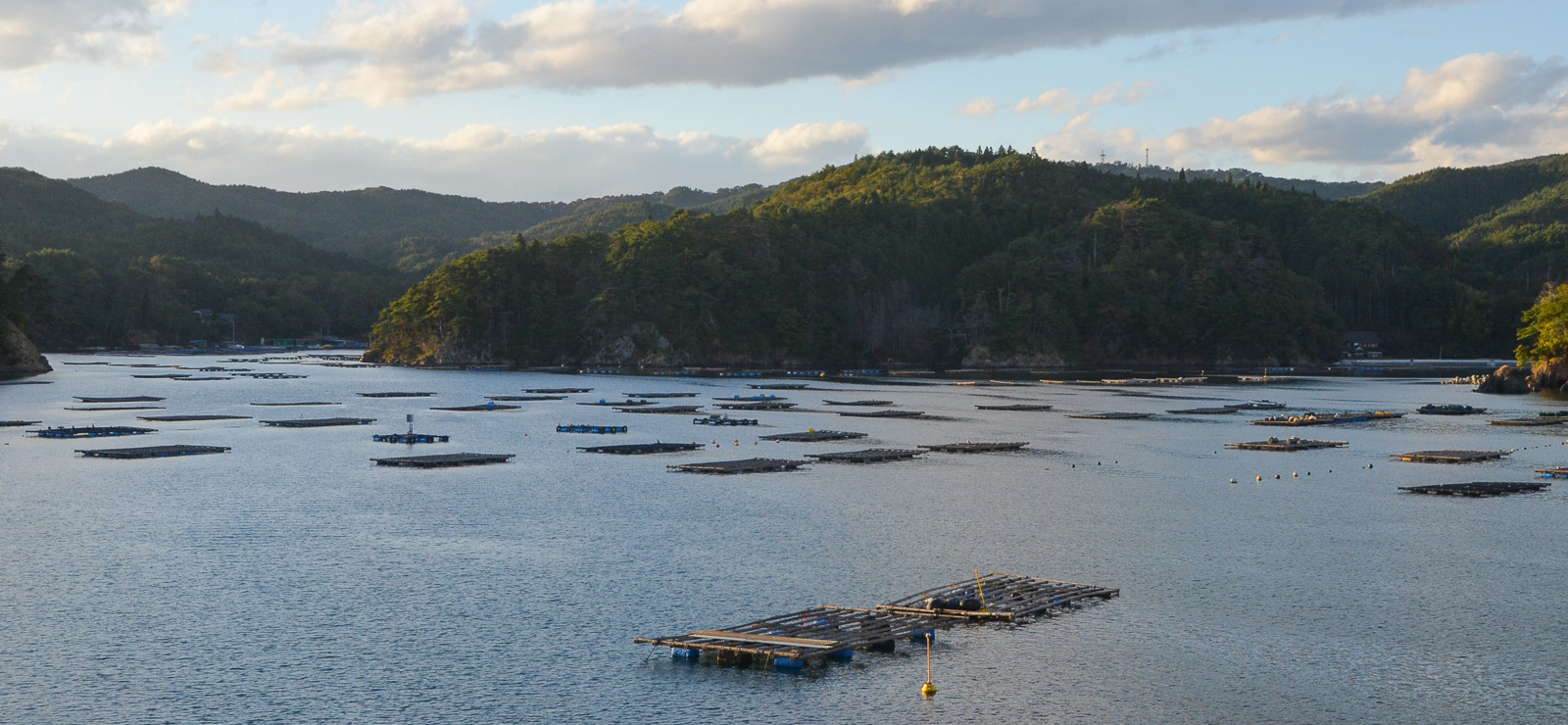 Oysters and more on the Karakuwa Peninsula

Today was a busy and interesting day on the Karakuwa Peninsula in Kesennuma, Miyagi Prefecture. Kesennuma was one of the hard-hit cities during the 2011 March Tohoku Earthquake. Driving along the coast from Iwate to Miyagi, I saw a lot of construction everywhere I looked. In nearby Rikuzentakata, a lot of the area on the waterfront was bare, but this lone building stood: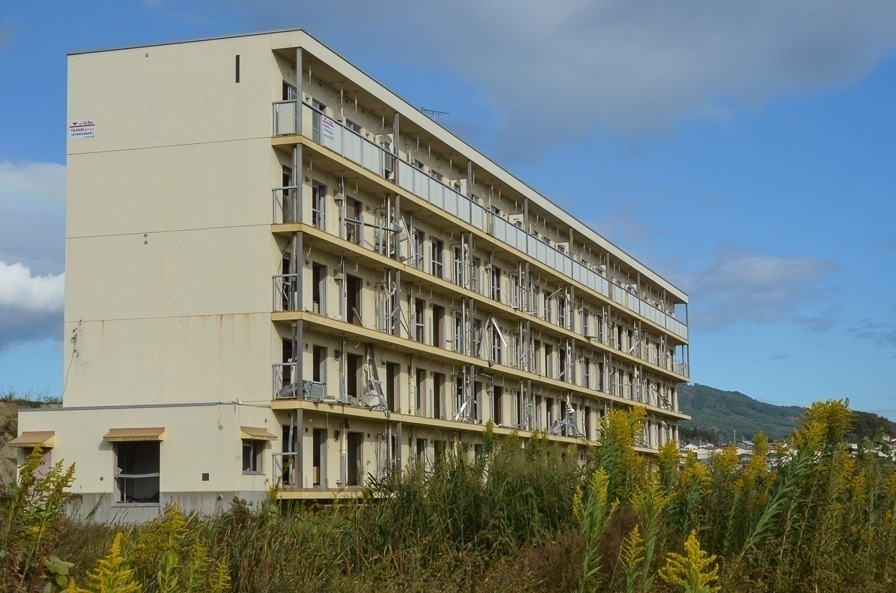 Even in Karakuwa, there is a bit of construction everywhere.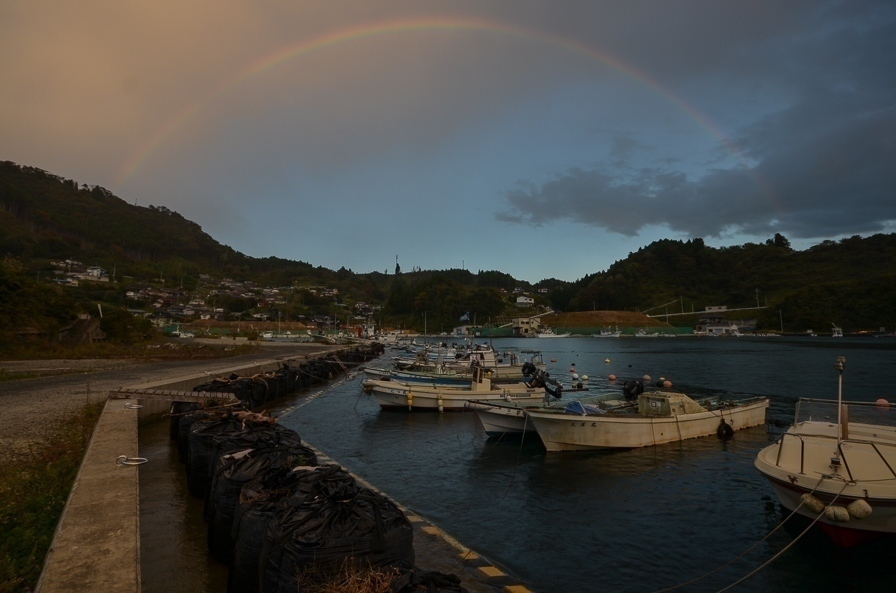 Kesennuma is famous for oysters, and today I learned about oysters and how much the industry has recovered since the tsunami. All of Kesennuma's oysters were wiped out in the wave, and since they take several years to grow, it was a hard blow. But the fishermen are persistent, and with a little help from overseas, their oysters are thriving once more!

I started out at the Tobahira Oyster Farm. Fresh oysters are first cleaned in salt water for about 10 hours, then sorted. About half of them are shucked and the other half are cleaned off and sent to restaurants around the country in their shells.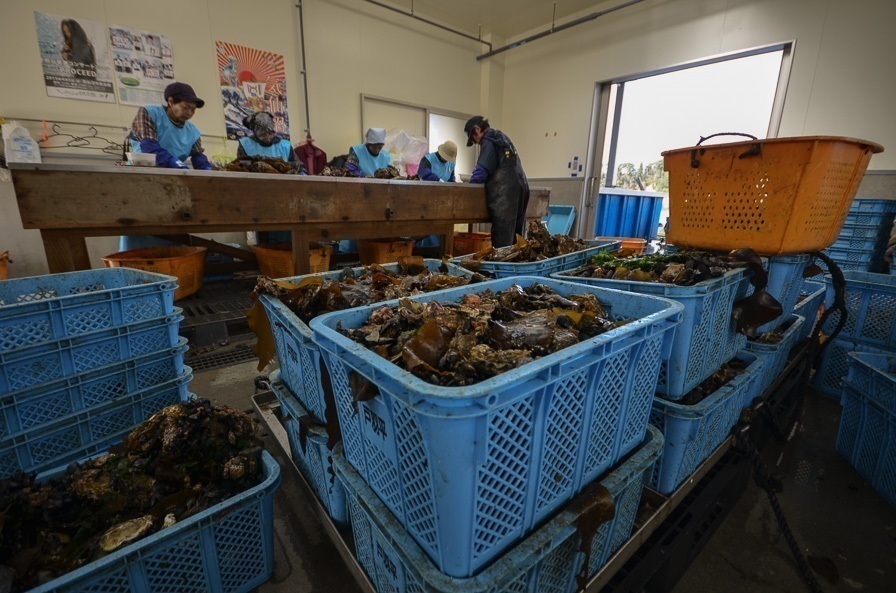 A lot of different sea creatures attach themselves to the oysters, so my first job was separating them and cleaning them off. It was fun!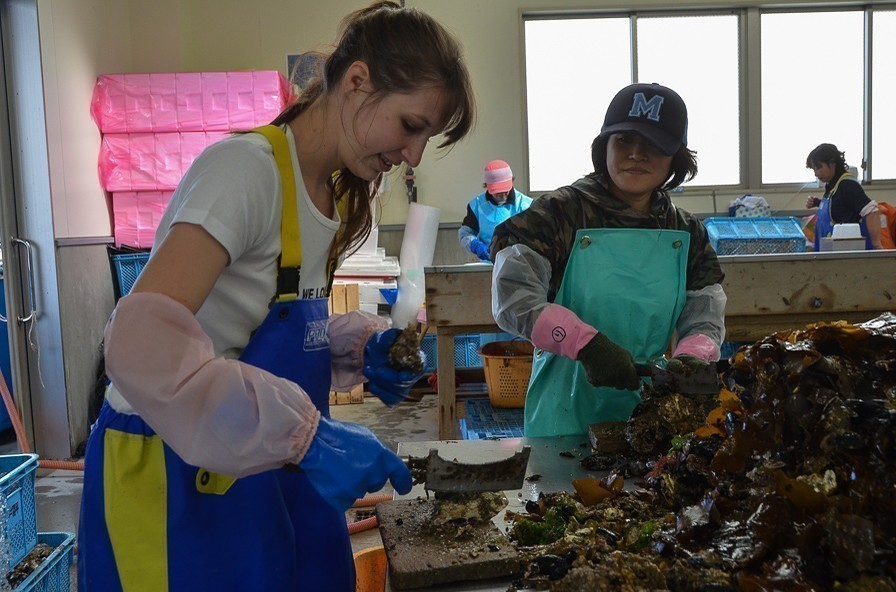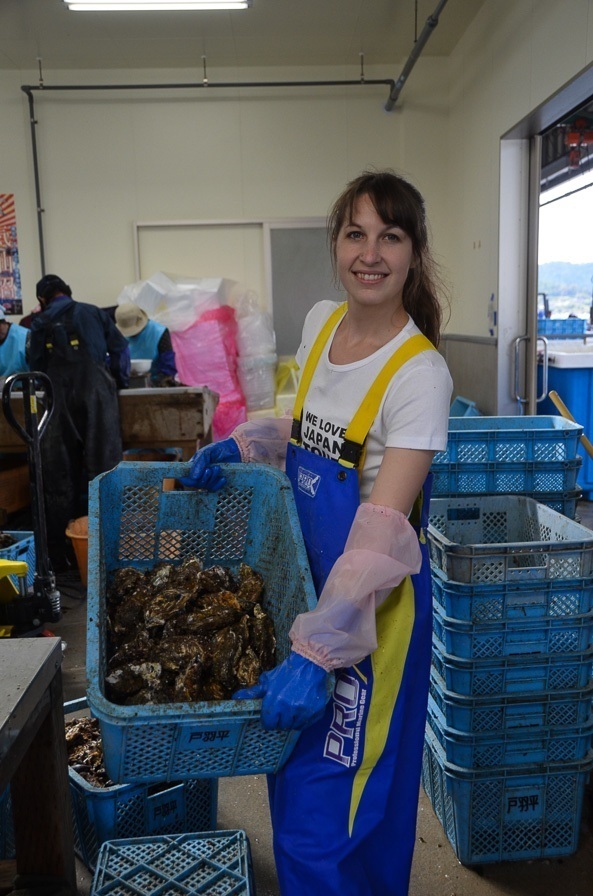 I also tried my hand at shucking oysters, but it is really difficult... It takes a lot of practice to be perfect!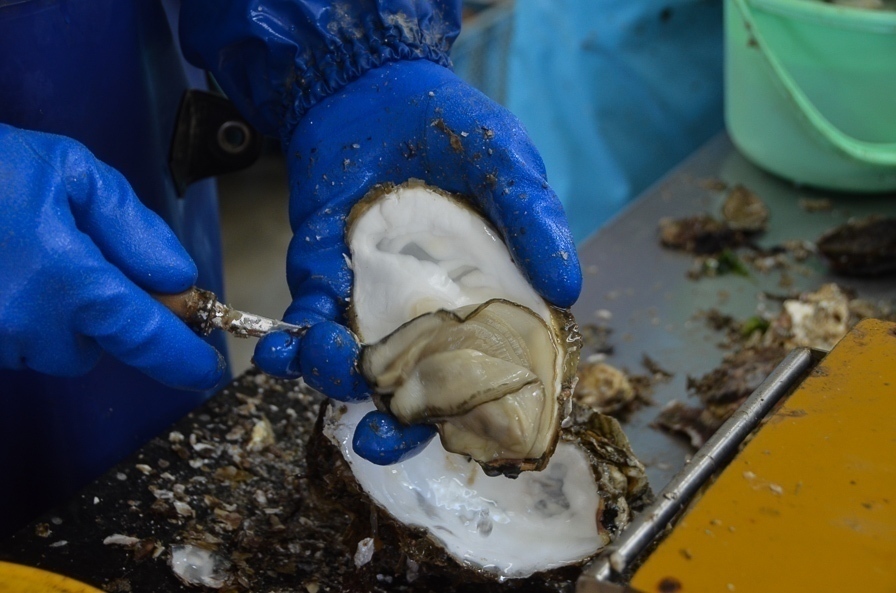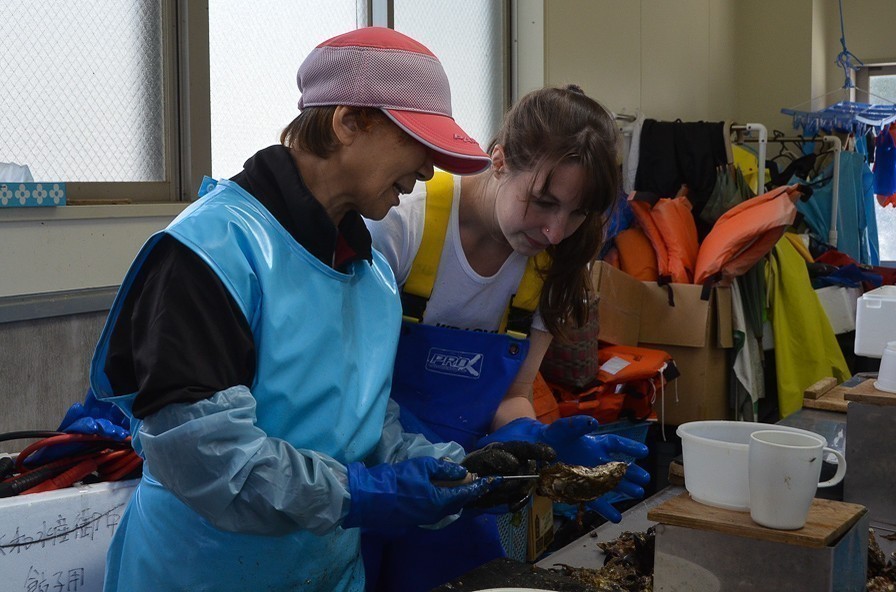 Shucked oysters are cleaned once again, the bagged for sale.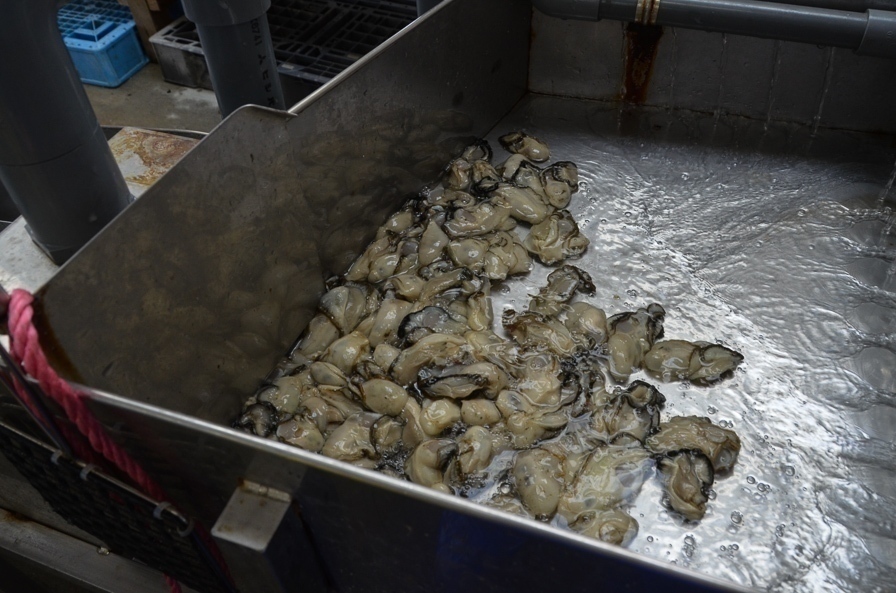 Then I went back to the Tsunakan Minshuku, where I was staying for two nights, to make my own sushi for lunch. When I first arrived at Tsunakan, there was a rainbow above it!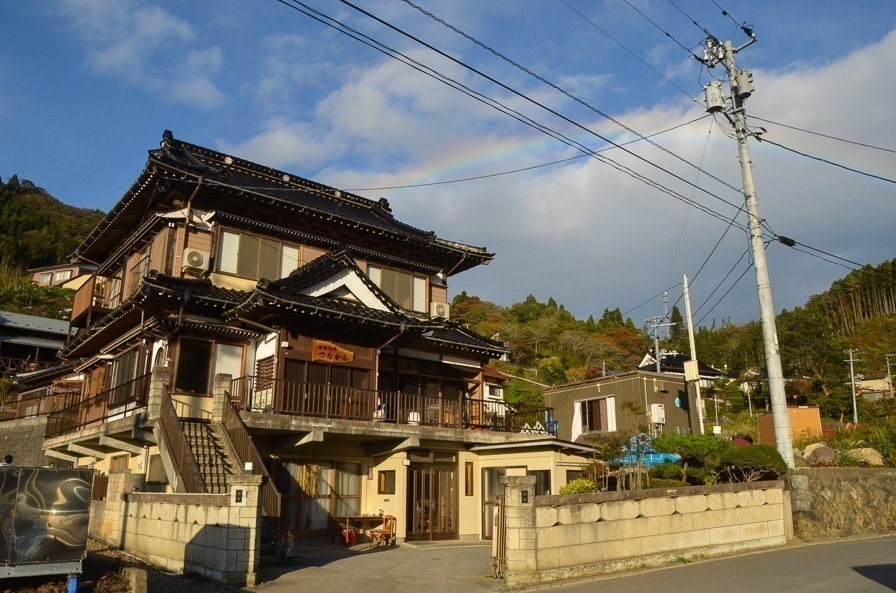 My teacher Ryosuke works at the minshuku as chef, and is a fantastic cook! He patiently helped me and my guide, Mr. Momose, to make delicious sushi using fresh ingredients all from the Kesennuma area.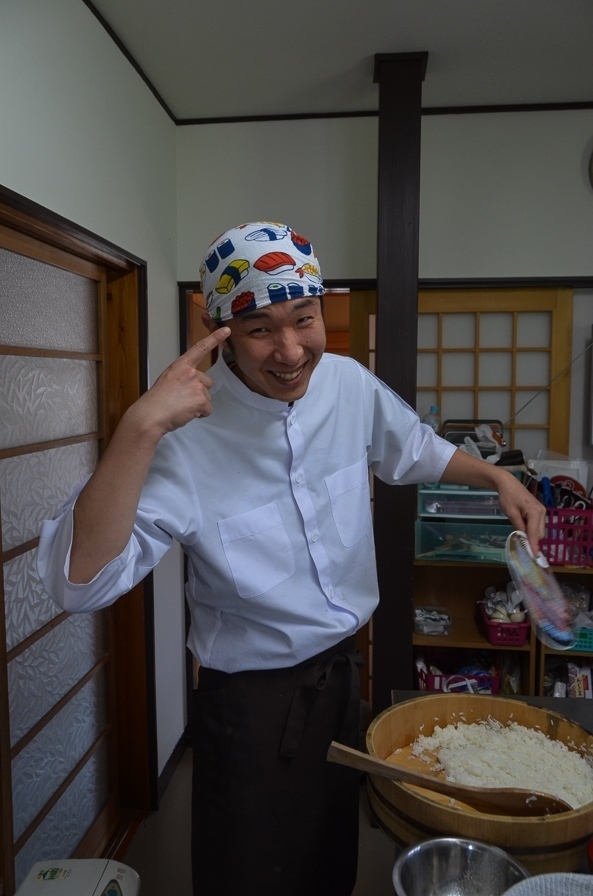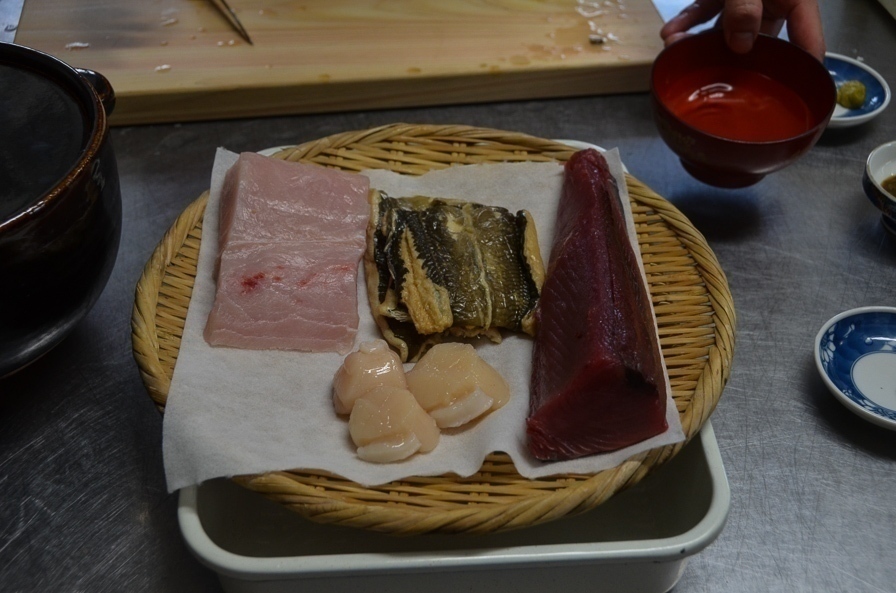 It took a few tries to find a rhythm, but after a bit of practice I got the hang of it. Now I can make sushi at home!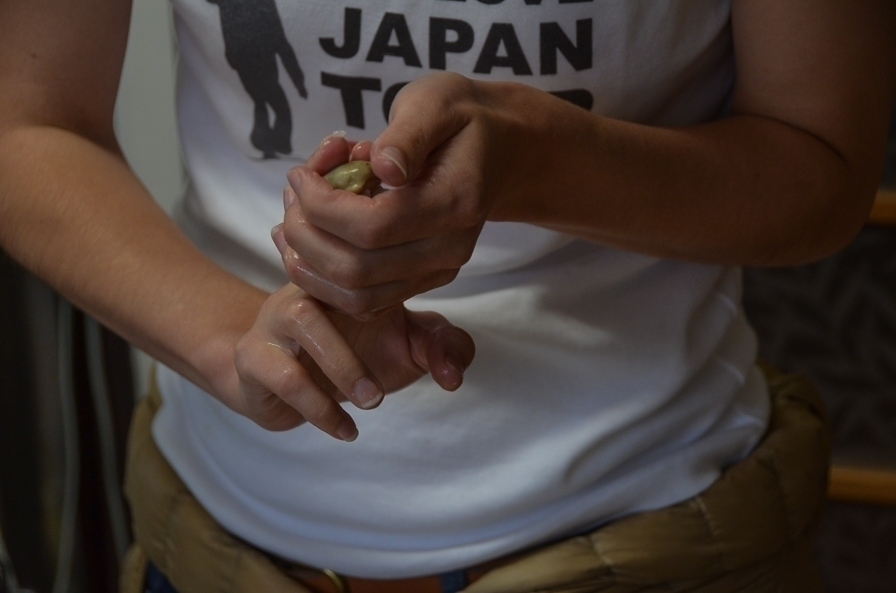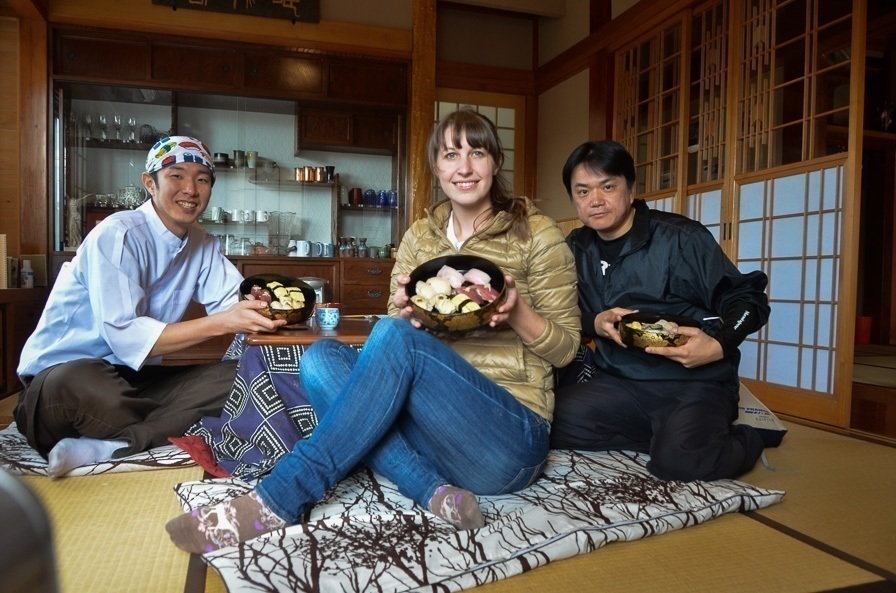 After a short break, I went back to the Tobahira Oyster Farm with Mr. Momose to learn how oysters are actually grown. There I noticed a banner in French, and it turns out that in the 1970's, French oysters were in danger because of disease, so Miyagi sent oysters to France to help their oyster farms recover. After the earthquake, those same French oyster farms helped Miyagi fishermen get back on their feet by donating supplies and help!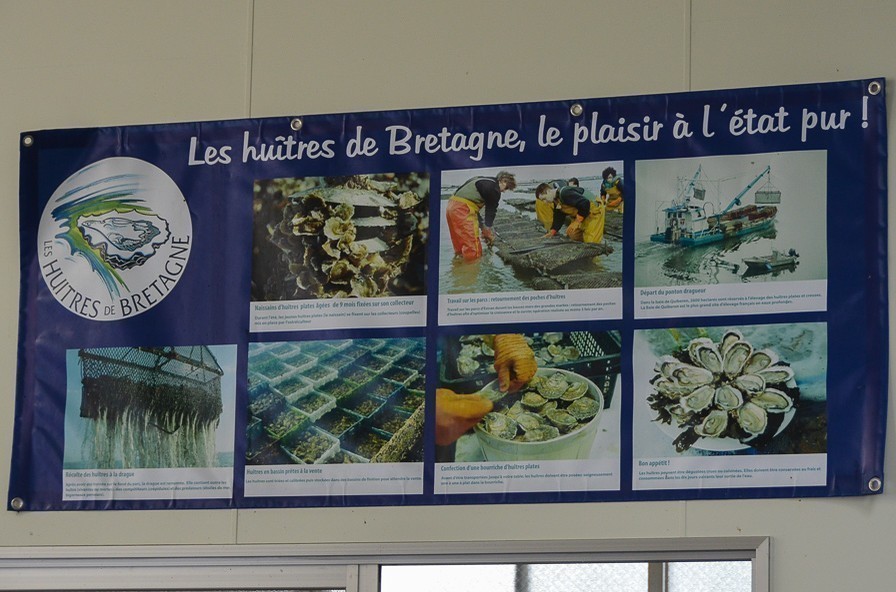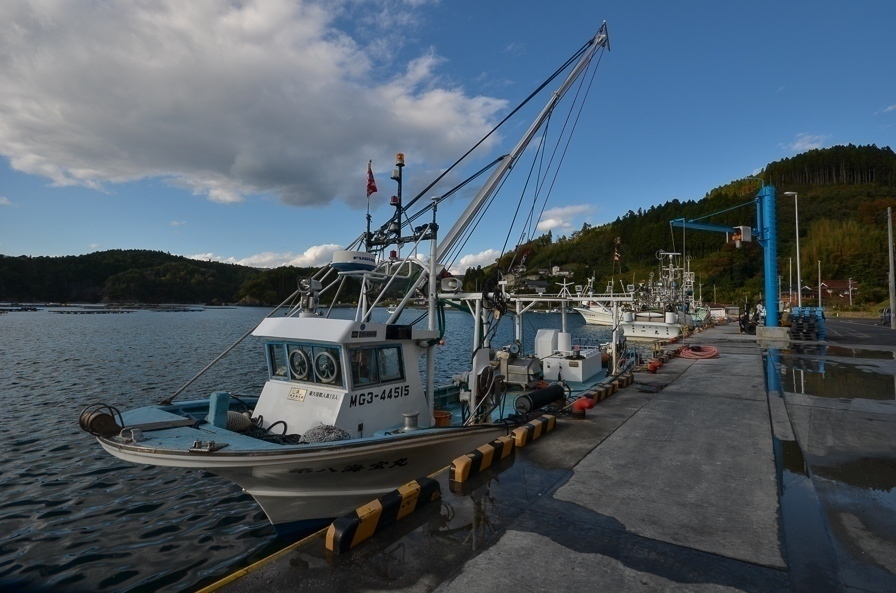 Oyster cultivation takes a long time. Seeds are placed in shells on ropes and grown for almost 2 years in the calm seas sheltered in a lagoon. From there, they are taken to slightly rougher seas to grow a remaining 6 months to a year. Miyagi oysters are large and strong for this reason!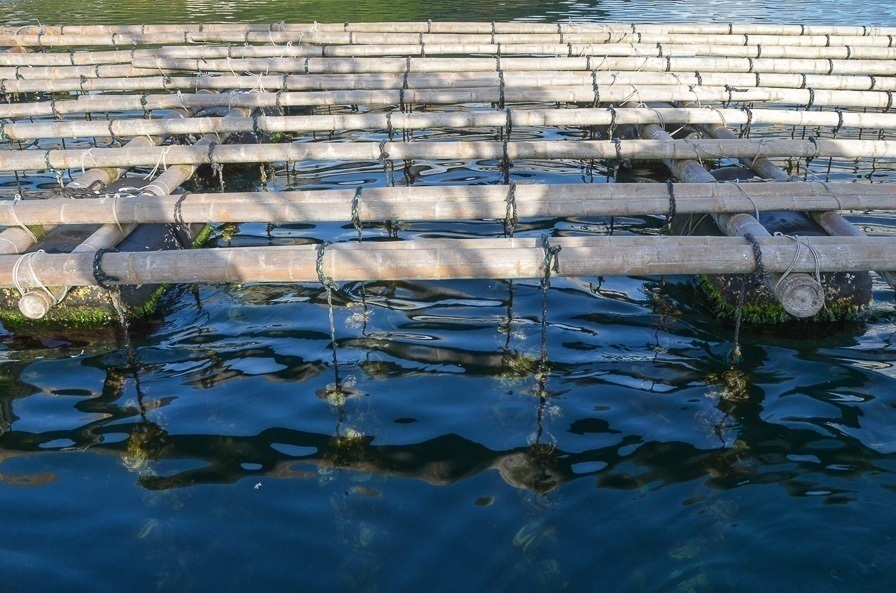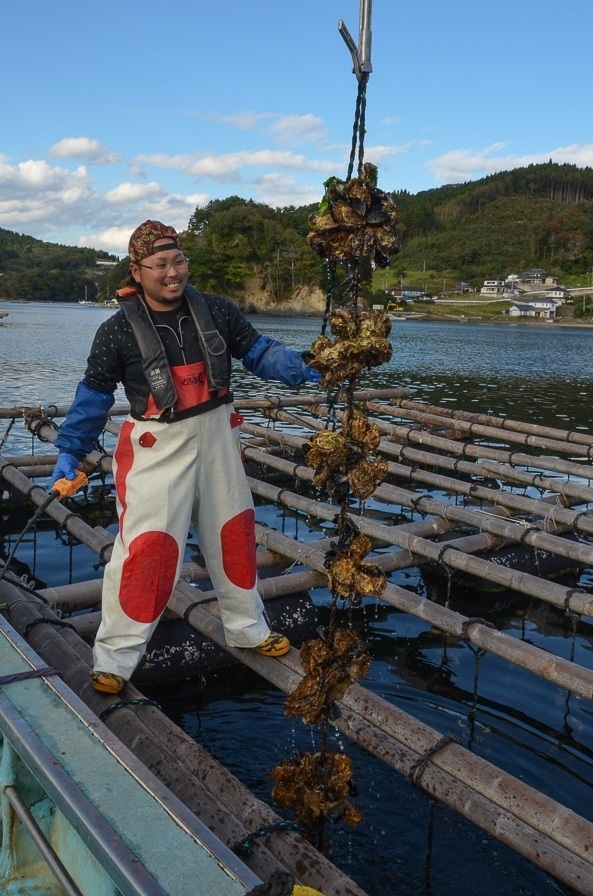 Then we got to try some fresh oysters.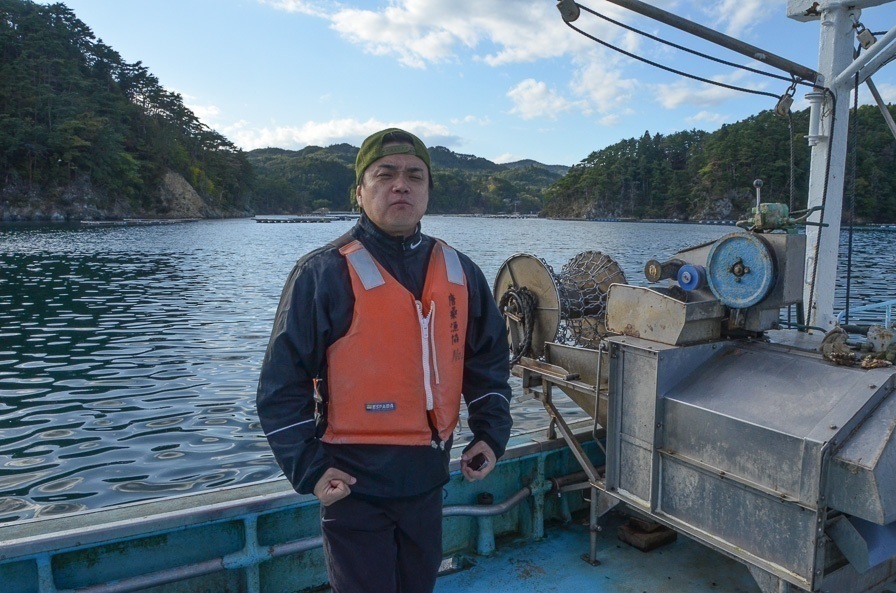 And some scallops as well!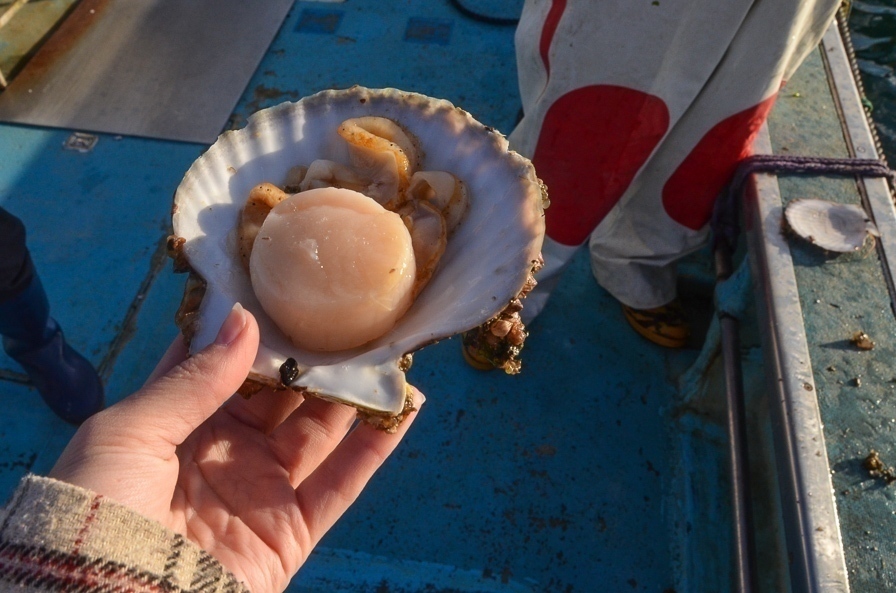 I learned so much today, not only about oysters, but of the amazing people here who work day after day in all conditions. Everyone was so eager to answer my questions and show me what they could of their work. Their pride in their oysters and in Kesennuma shine through their words and actions, and I felt very lucky to have had the chance to come to this area.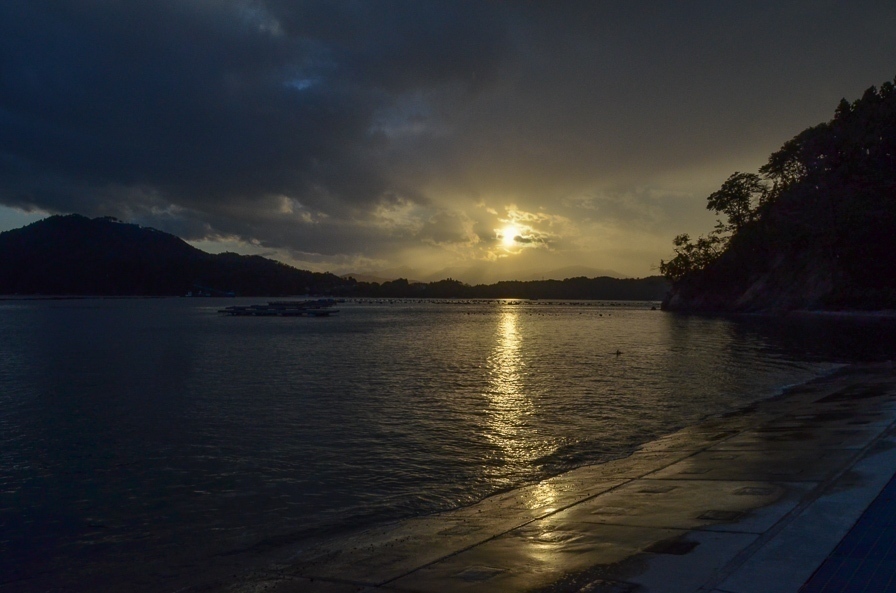 Thank you to everyone I have met! I hope I can visit again someday!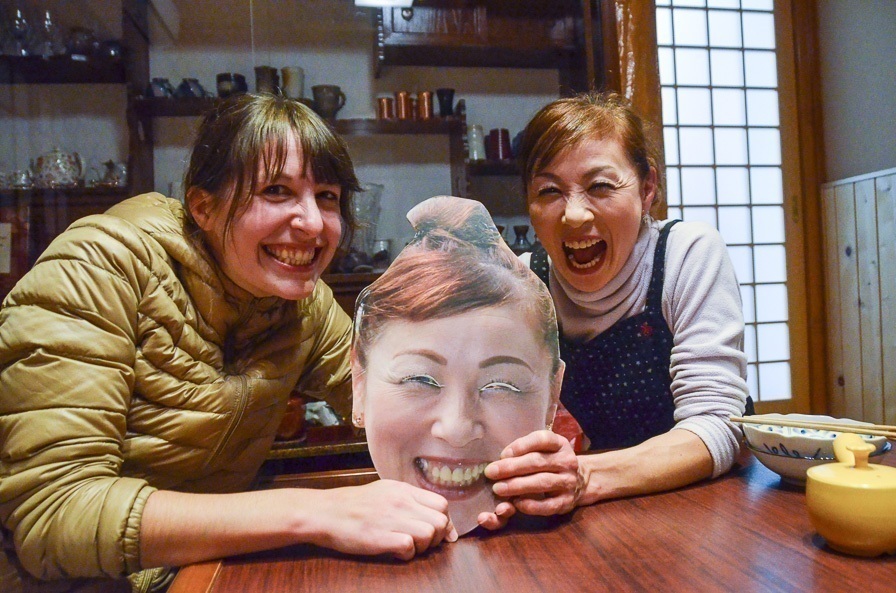 I'll be heading to Yamagata next. Thanks for reading along!
Planning to stay in Miyagi?
powered by

One of the largest online hotel and ryokan booking sites in Japan