Amanohashidate to Kyoto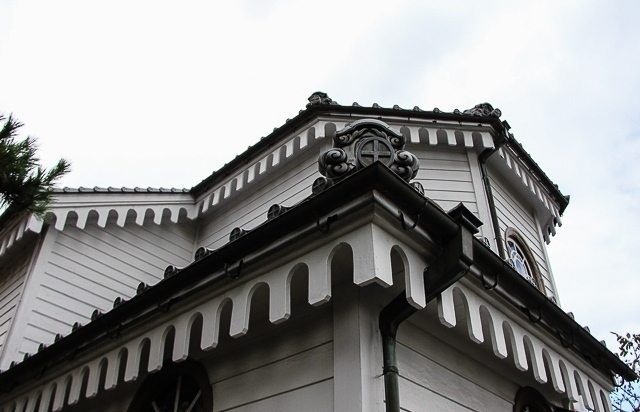 The Japanese-style Catholic church, instead of the crest, they have the cross.
I started today with a guided tour of Seikiro and the town of Miyazu. Like I mentioned yesterday, Seikiro has a history of about 300 years and there are many artifacts and historical items on the property. Tokuda-san explained the different artwork on display and it was impressive!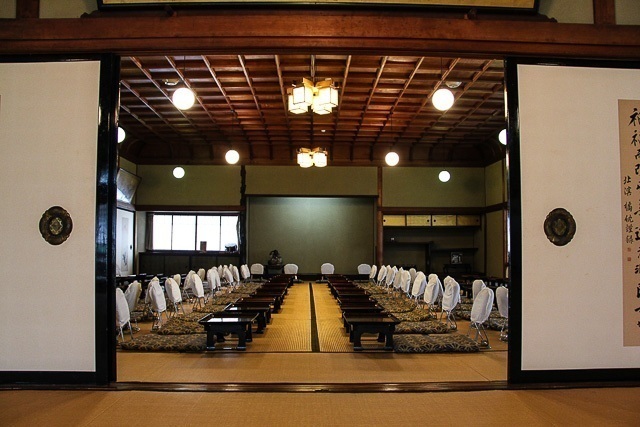 This room has precious paintings and calligraphy. It's set up for a function today.
There were pictures from 200 years ago and even 500 years ago in the ryokan. The one I liked best was the 9-metre long painting depicting the scene from Kyoga Misaki all the way to Miyazu. The artist must have sketched it on a boat sailing down towards Miyazu.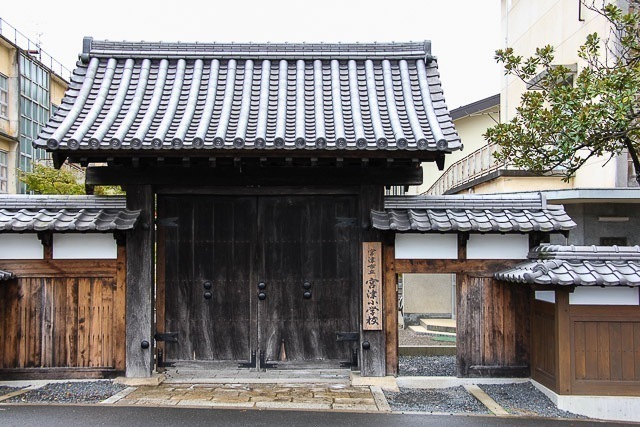 This elementary has the coolest main gates. The old castle doors!
Before driving to Kyoto city, I stopped for lunch at Muruka's dad's udon restaurant near Seikiro. He had studied how to make udon in Konpira, Kagawa prefecture. It was really good udon and I could've eaten two bowls (and risk food coma on the drive to Kyoto).

See you all at the Kyoto walk tomorrow and I have to say that I don't recommend driving here. The traffic is horrible!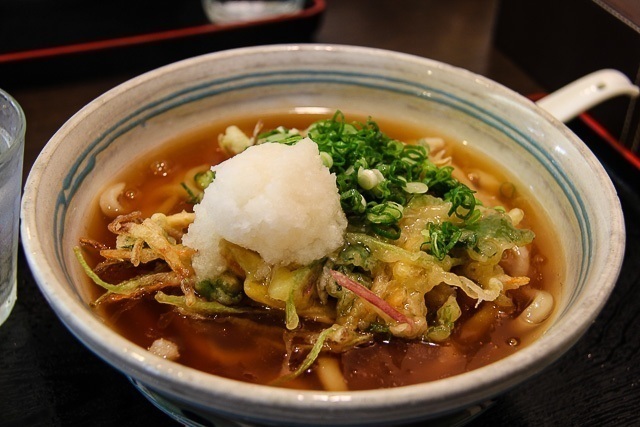 I'm hungry just looking at this now.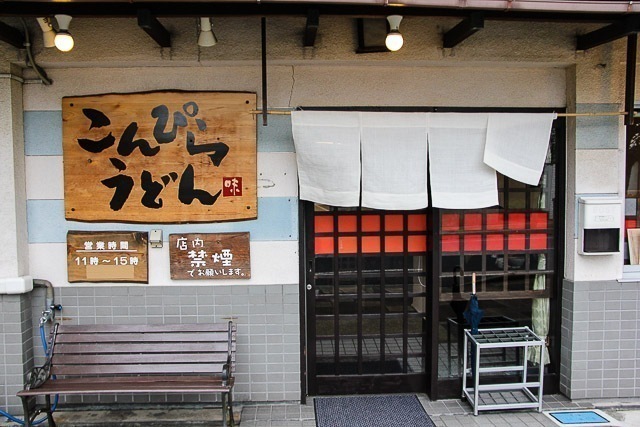 Konpira Udon.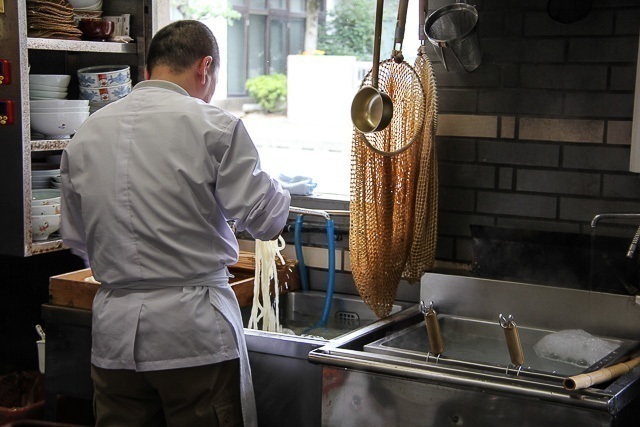 Muruka's dad is a little shy.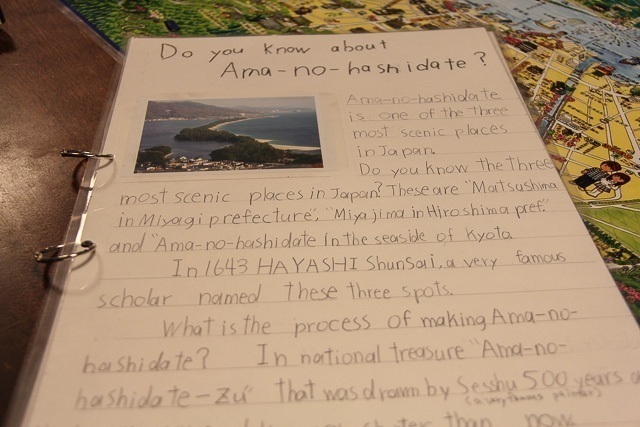 One of Tokuda-san's daughters wrote this!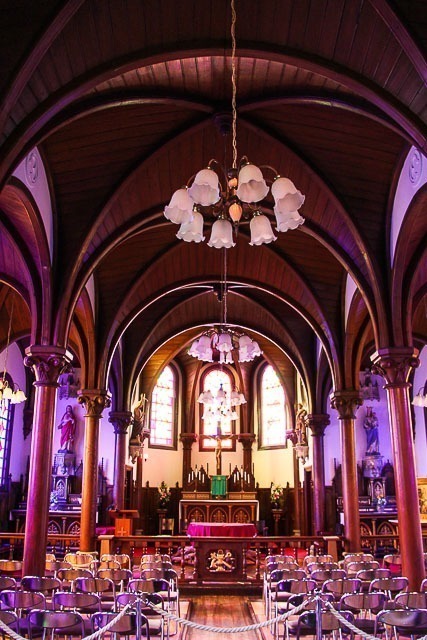 Inside the Catholic church, the weird glow is from the stained glass. (There's also tatami below the chairs.)