Magome to Kamikochi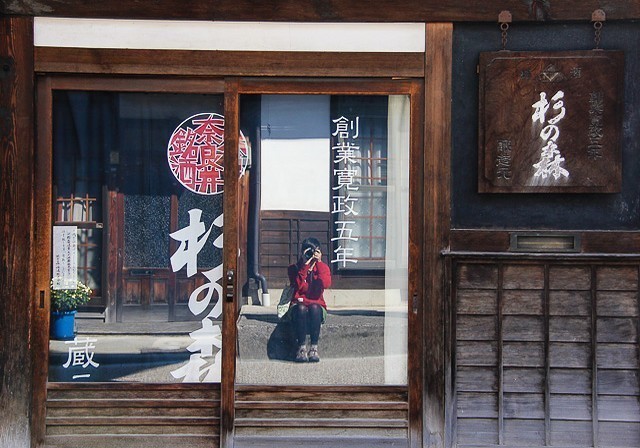 I drove to Narai, just 30 minutes away from the hotel, and took a walk in the old town. It is very similar to Magome and Tsumago with the buildings all kept as they were. There is also a bridge, Kiso Ohashi, which is quite famous in Narai. I had expected a rickety wooden bridge but it looked really new.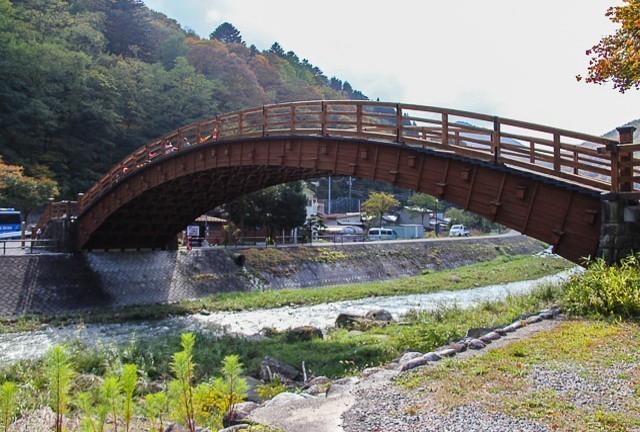 You cannot see how wide the bridge is from this picture.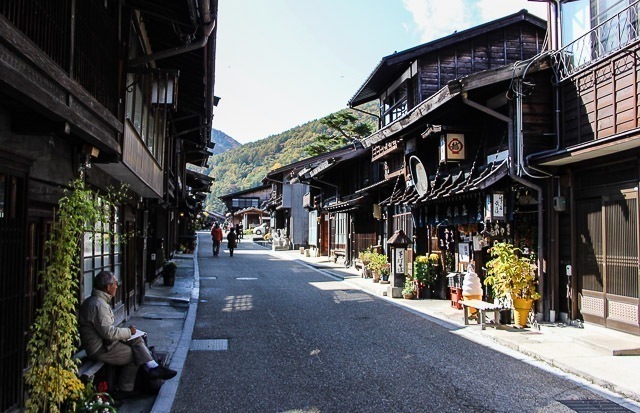 The old man on the left sketching the building on the right.
Along the way to Matsumoto, I made a small detour and headed towards Takabocchi Highland. Unfortunately, the road leading to Takabocchi was closed due to debris from heavy rainfall back in August and will only reopen on November 20th. It was just not meant to be despite today's great weather.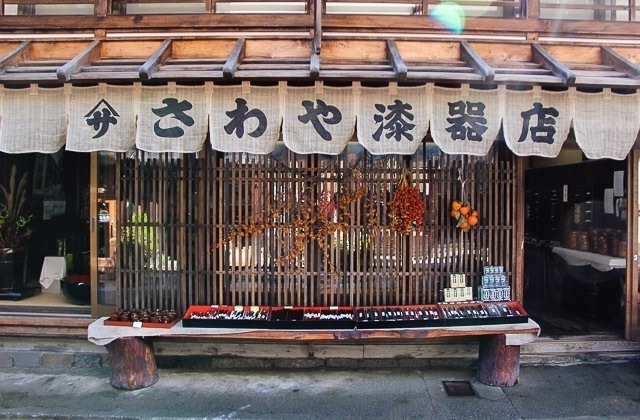 Lens flare everywhere! (JJ Abrams would've been so proud)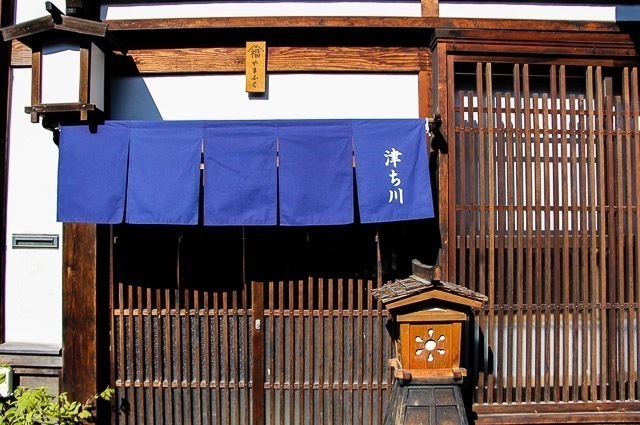 Along the main road.
I moved on towards Matsumoto and checked into Hotel Buena Vista (it means 'good view' in Spanish). I have a view of Matsumoto city from my room! Dinner was at the Japanese restaurant in the hotel and I even had the opportunity to speak with the head chef, Kanai-san. He explained his idea behind tonight's dinner, which was to take all the different dishes and think of them together as a main instead of having one specific main dish. It was very interesting to chat with him and hear his ideas.

Kamikochi tomorrow, I'll see you there!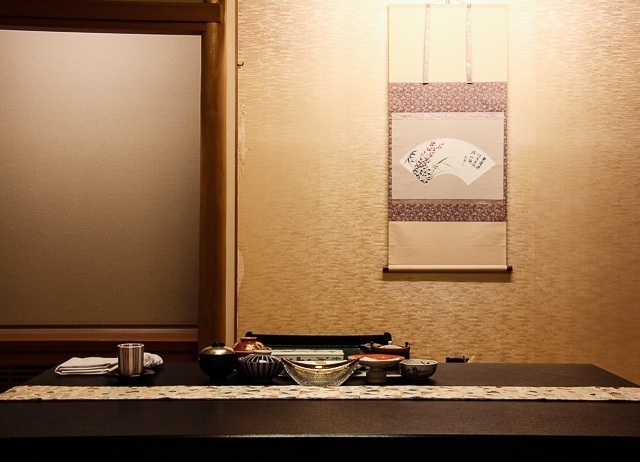 Table for one in a private room.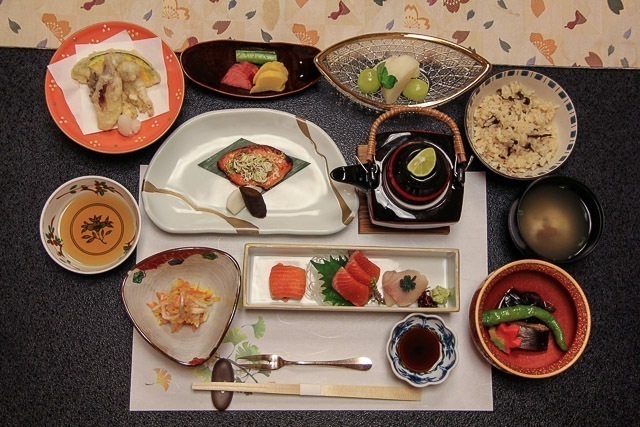 Tonight's dinner at Hotel Buena Vista.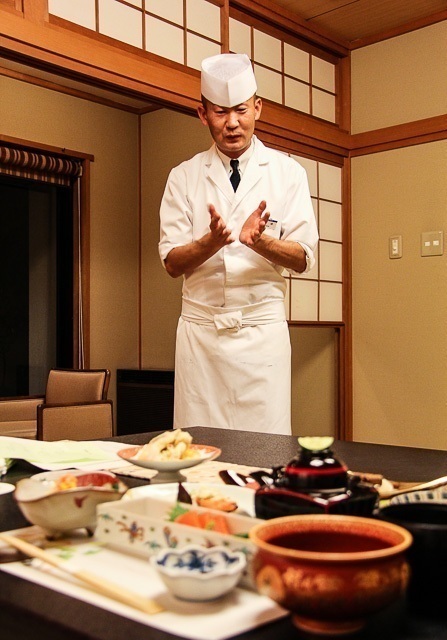 Head chef Kanai-san explaining the concept behind dinner.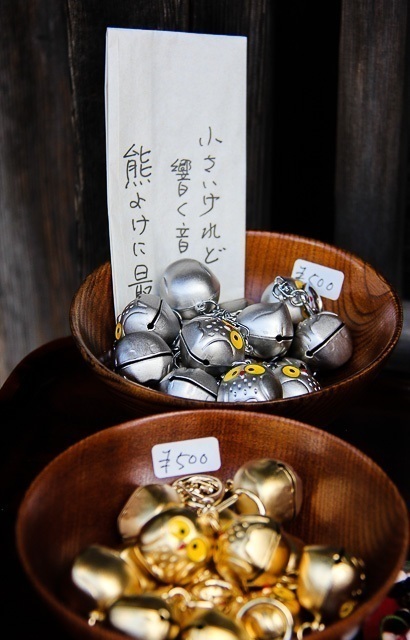 Cute bear bells for you?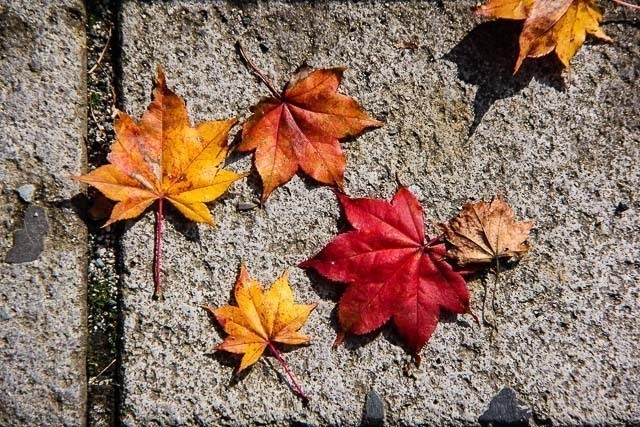 A bit of autumn, coming soon near you.