Kamikochi to Itoigawa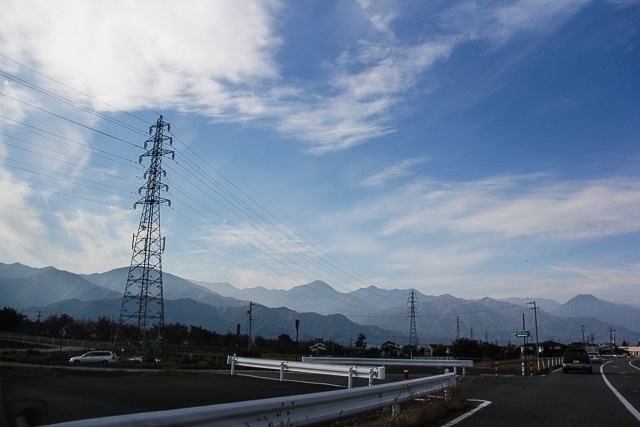 My driving view.
After yesterday's blue skies and excellent weather conditions, I woke up with great expectations for today. The idea was to head to Matsumoto Castle to see the sunrise and hopefully take some great pictures. Unfortunately, I was a day too late and it was cloudy this morning.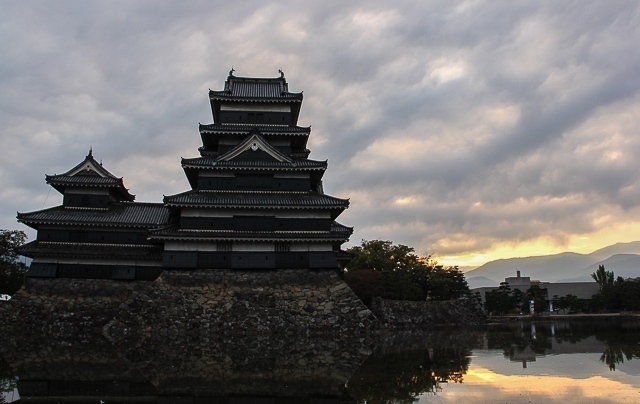 Just a little bit of sun peeking through the clouds.
By the time I headed back for breakfast at Hotel Buena Vista, the clouds were still clearing up. I'm sure somewhere up in the mountains, someone is getting a great view of the sea of clouds over the city. I still got a view of the closer mountains from my breakfast table though. I left Matsumoto after a brief stop at Matsumoto City Museum of Art, where they have a permanent collection of Kusama Yayoi's works.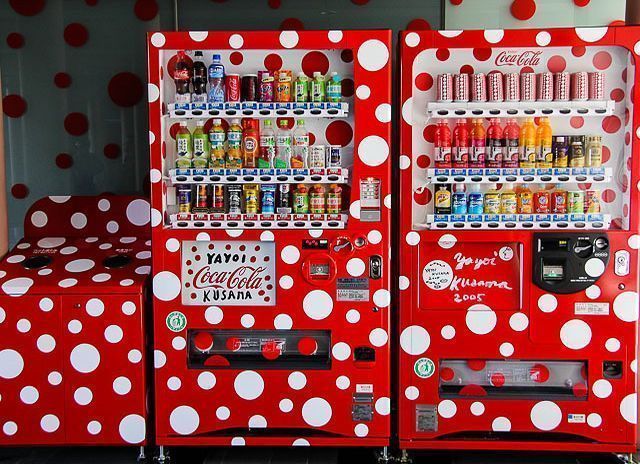 Dots mania
By afternoon, the skies had cleared and it was happy blue skies once more, making the drive from Matsumoto to Itoigawa very enjoyable. I had a clear view of the Northern Alpine range and it was very difficult to not want to stick my head out of the window. With the mountain range on one side and autumn colours on the other, I had a hard time keeping my eyes on the road! I did my best to focus and made it to Hotel Kunitomi Suisenkaku in one piece.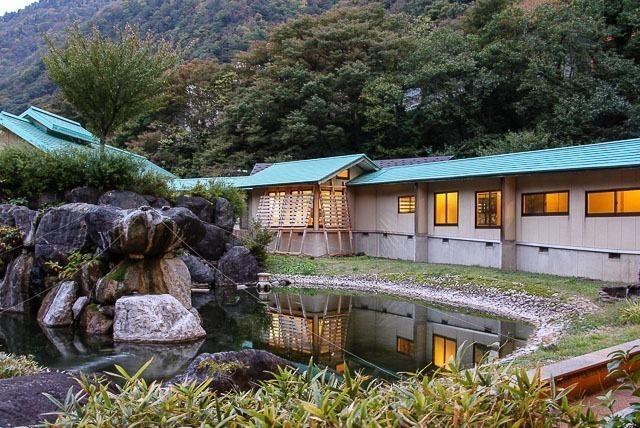 The baths are in the building behind the rocks.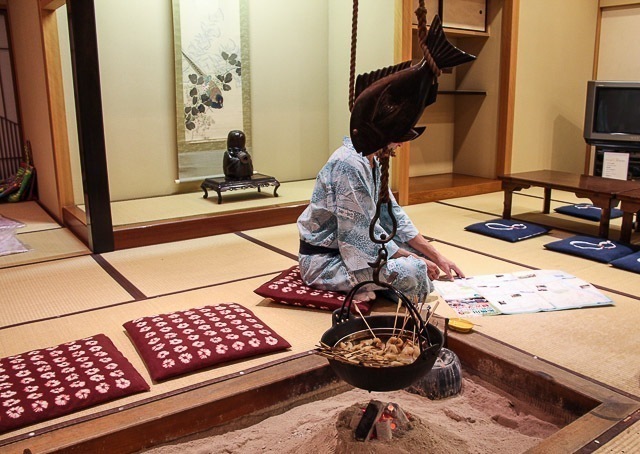 There is an irori in the lobby of Hotel Kunitomi Suisenkaku.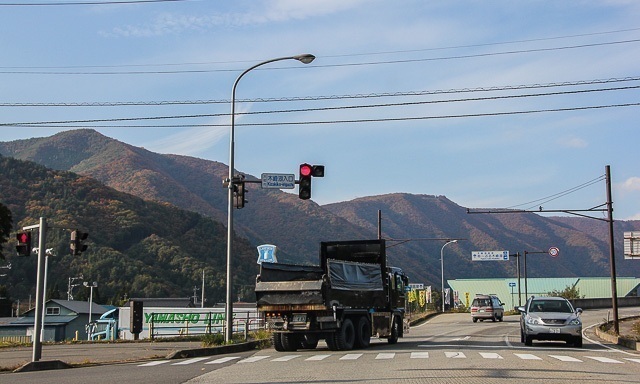 Loved the drive through the Northen Alps area.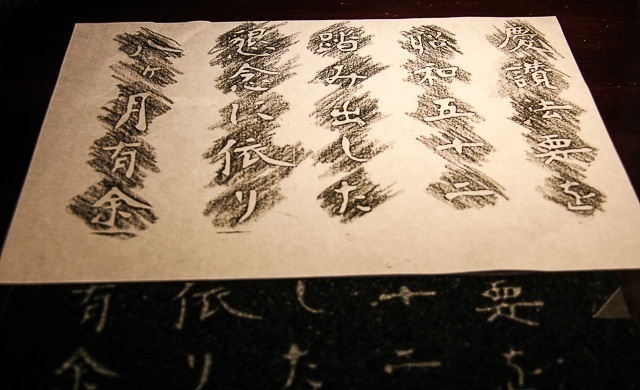 Did a spot of print making at the museum.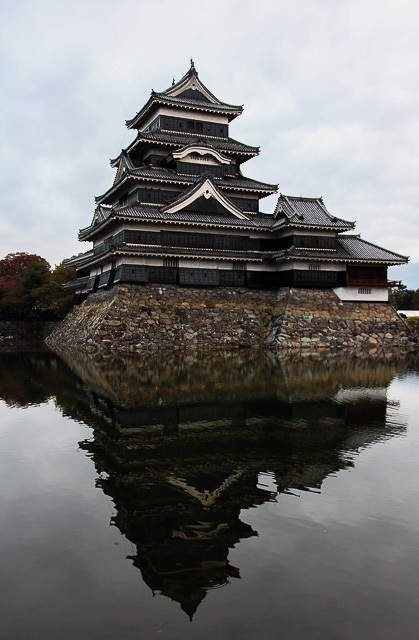 Matsumoto Castle.