Mount Aso to Yufuin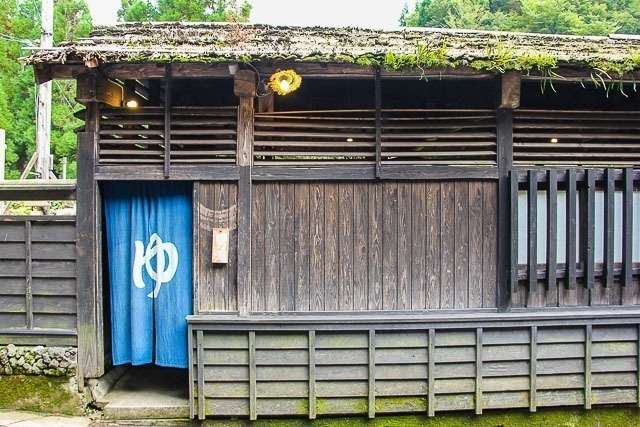 One of the many hot springs in the Kurokawa Onsen area.
Upon the invitation of Nagata-san, we headed up to Daikanbo lookout for a chance to see 雲海, or the sea of clouds, above the city. It seems that for this sea of clouds to form, all the weather conditions need to be exact. Warm weather in the day and cool weather in the night for a bit of a temperature difference, a certain level of humidity, and little to no wind. With these conditions lined up, we were fortunate enough to have a great view! We also went to a viewing spot that only locals knew about (and even then, not all). I couldn't help but go "WOW" when I saw the view.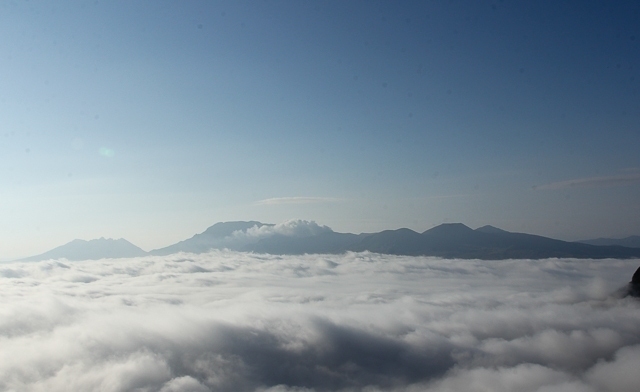 Doesn't it look like there's someone lying down with it's face on the left.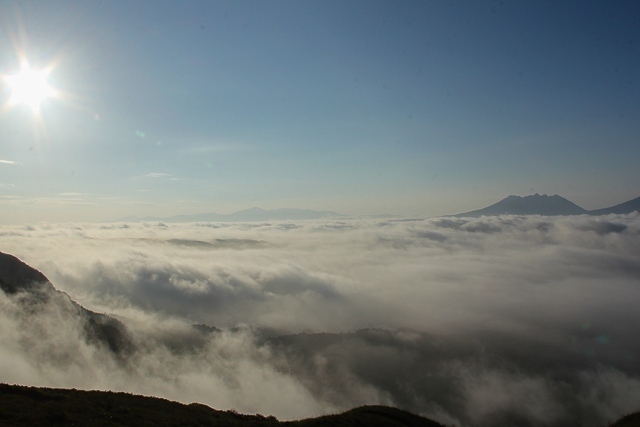 The waterfall of clouds hiding the city of Aso.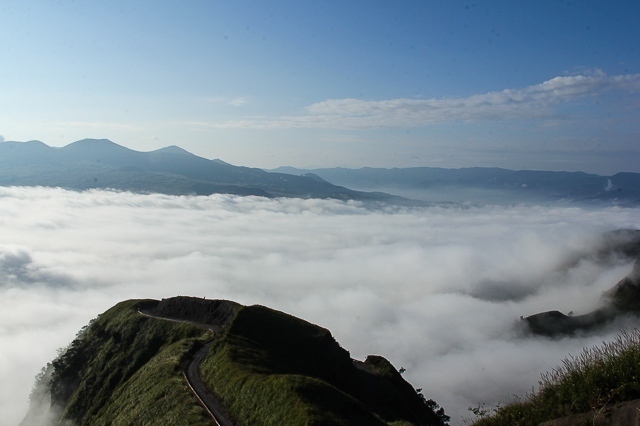 The 'secret' viewpoint, aptly nicknamed by the locals \"Laputa\"
After taking in all of that, we headed to Mount Aso! After the non-event yesterday, it was a good chance to see what I missed. Unfortunately, the path of the crater was closed due to volcanic activity, so I could only view it from afar. We also went to Aso shrine for a bit of a look see. One interesting fact about it is the road leading to the shrine is perpendicular to it, which is different from most shrines as they would have the road leading straight up to the shrine.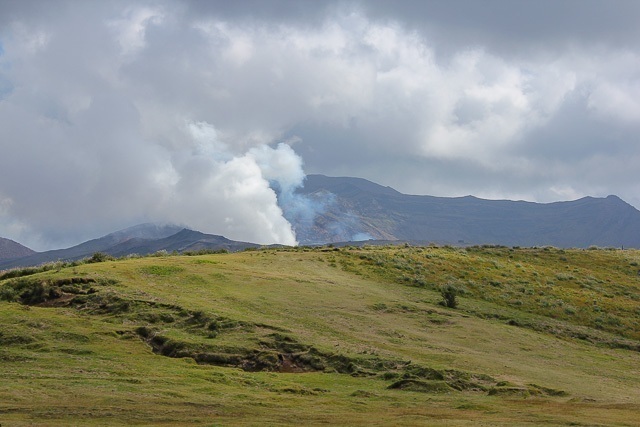 That's smoke coming out from Mount Aso. (and the reason why the path up is closed.)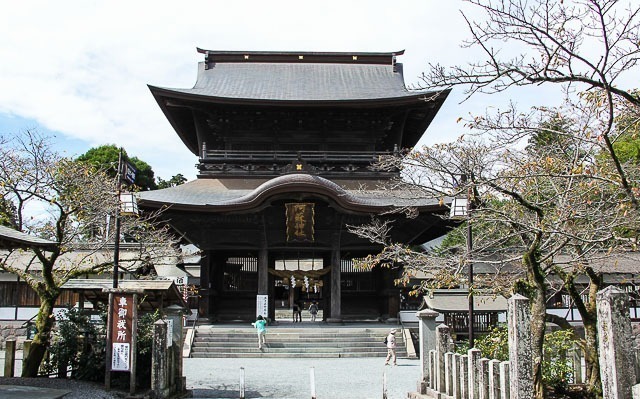 The road leading to the shrine is just before the steps.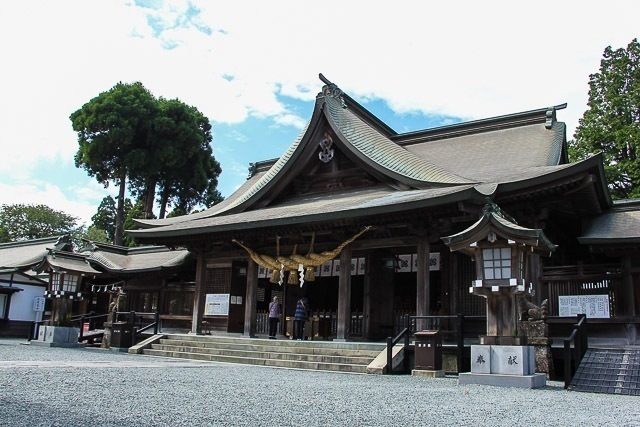 Aso shrine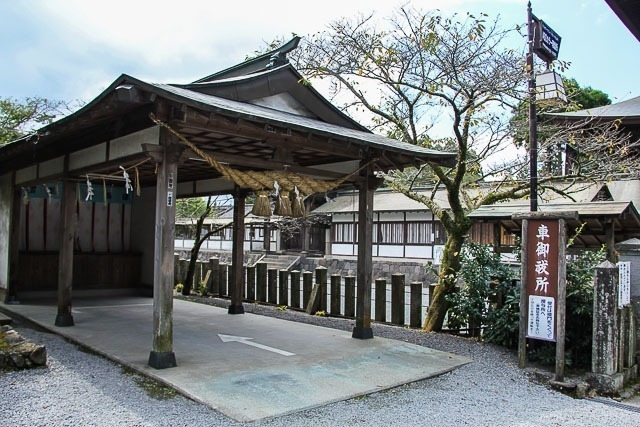 Because new cars need to get blessed too.
We headed our separate ways after Aso shrine. I headed on to Kurokawa Onsen for a look and a quick dip in one of the many baths. A much needed bath after going on the walking route.

Yufuin calls and I'll see you then.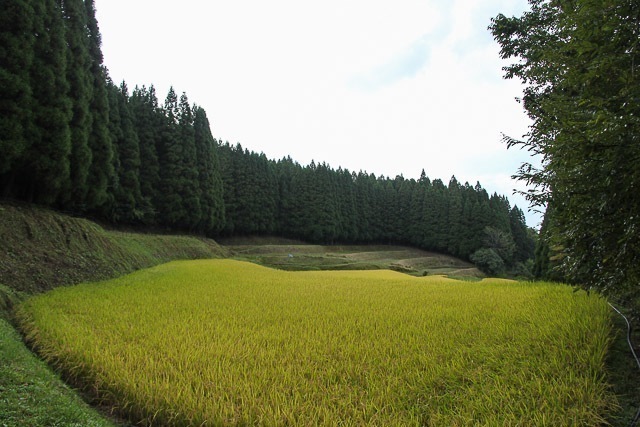 View along the walking route in the Kurokawa Onsen area.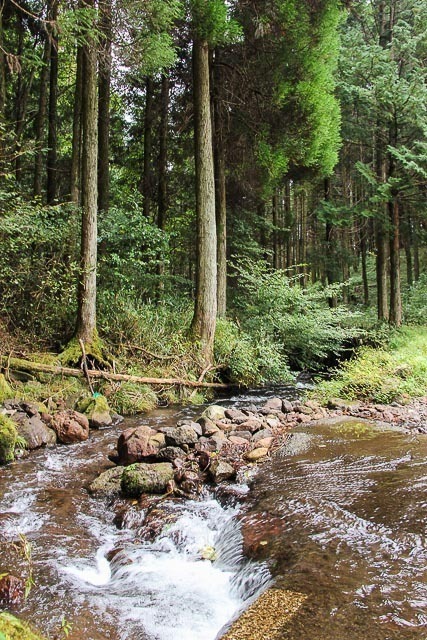 A little stream along the walking route in the Kurokawa Onsen area