Yufuin to Uchiko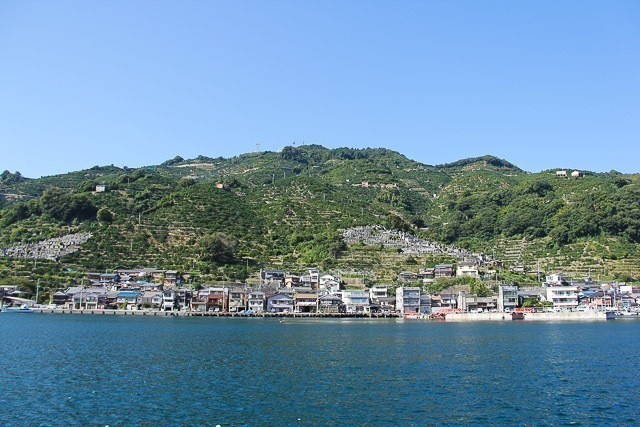 The view from the rest stop at Yawatahama.
This morning, I learnt what 望海 (as in the bokai in Bokai Hotel) really means. Check out the view at breakfast!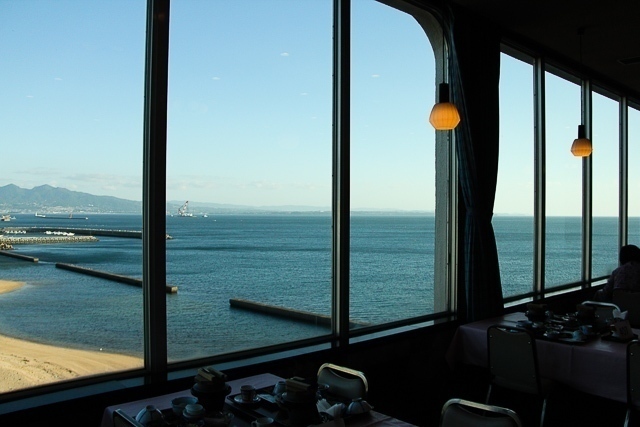 My breakfast view from the 6th floor.
Today was about leaving Kyushu and going to Ehime prefecture. When Kimura-san told me that I could sleep on the ferry because the journey would take 3hrs, I thought he was referring to not having to drive and thus being able to sleep. Little did I expect this ferry to have areas to sit or lie down, and I definitely slept.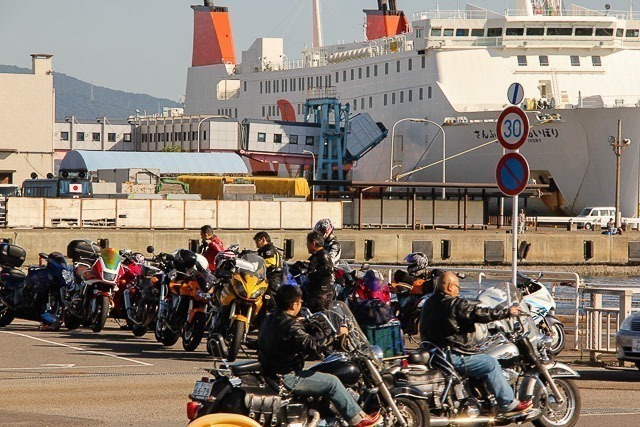 Motorcyclists waiting to board the ferry.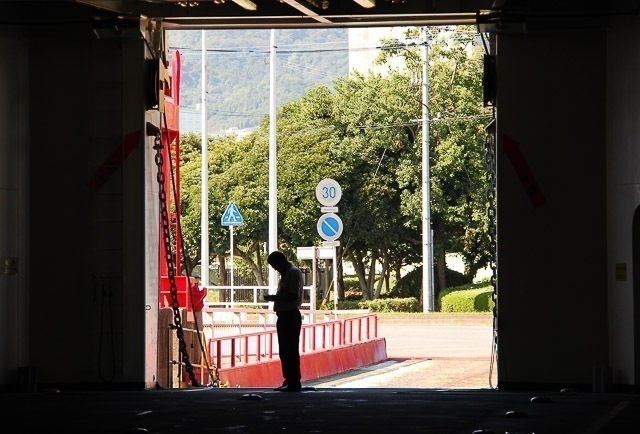 Staff in charge of making sure the ramp was closed properly.
Upon arrival in Yawatahama, I went to the nearby rest stop for lunch, then headed to Osu before going to my hotel. Osu is a quaint old town and I'm already getting the feeling that 2 days wouldn't be enough to explore Ehime prefecture properly.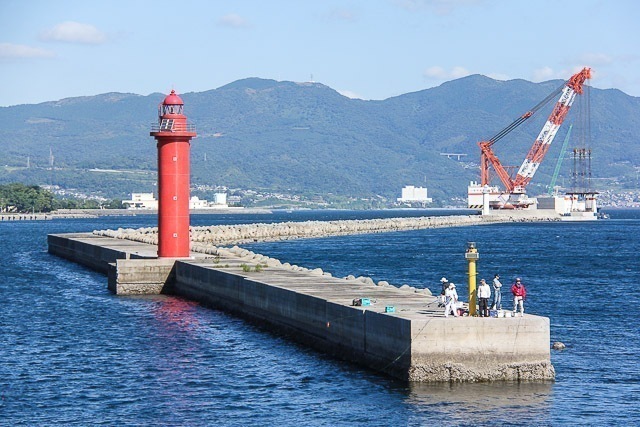 Leaving Beppu ferry terminal and I spied some people fishing.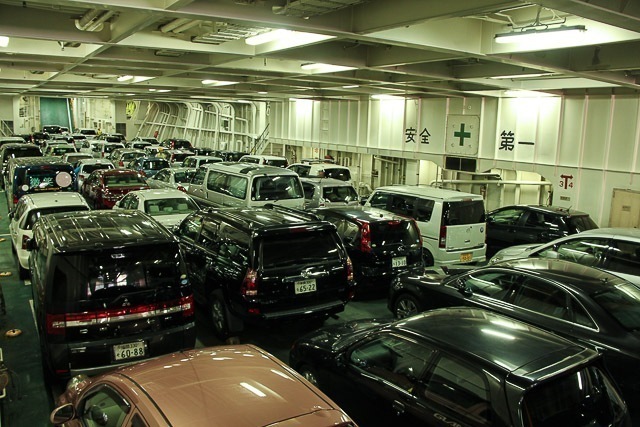 A bigger ferry than the last. THere were two huge trucks behind all these cars too!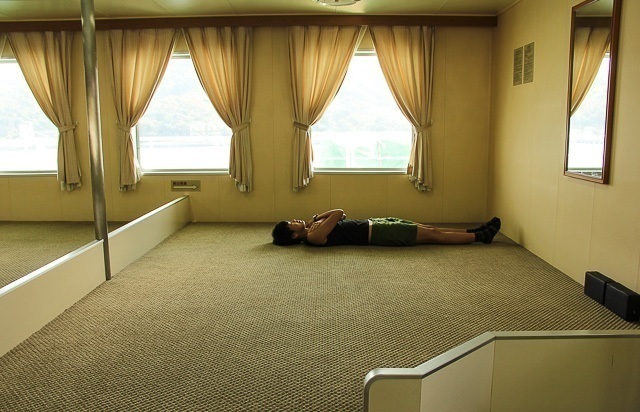 I didn't sleep like that, but there was enough space to fit 6 people lying down.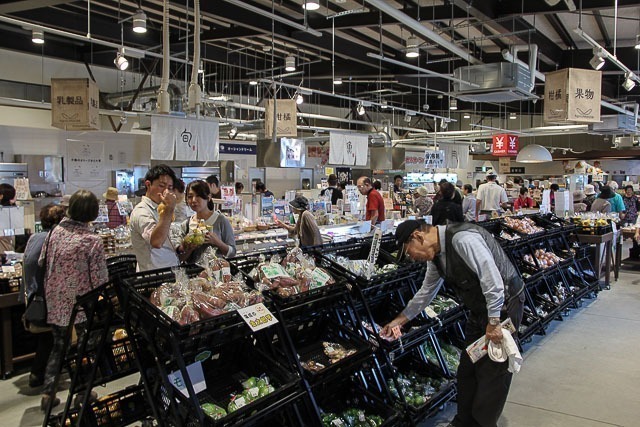 Inside the rest stop.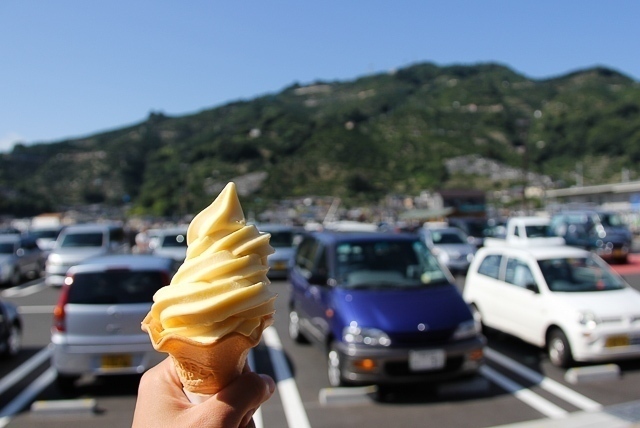 Ehime prefecture is famous for mikans, so how could I resist a mikan ice cream?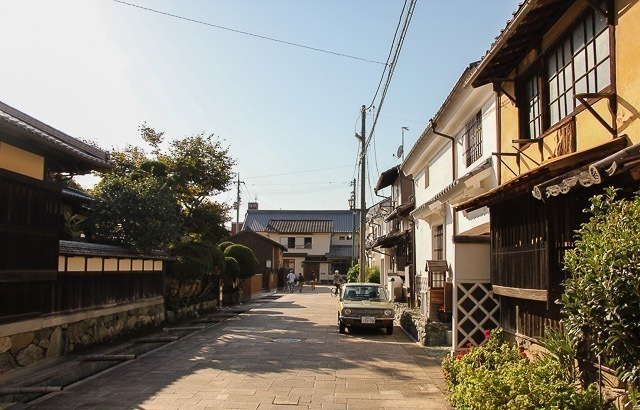 Part of Osu, looking very retro.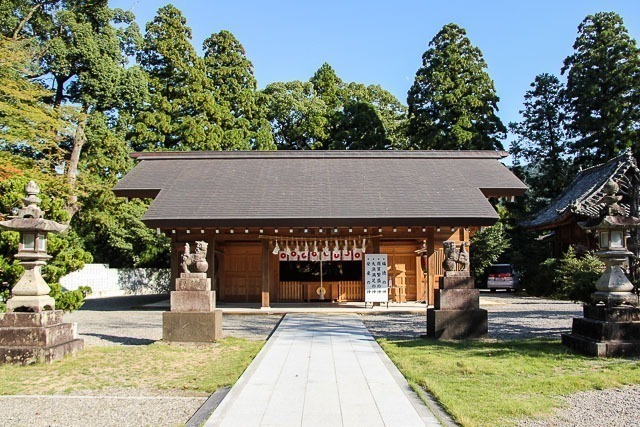 Osu shrine.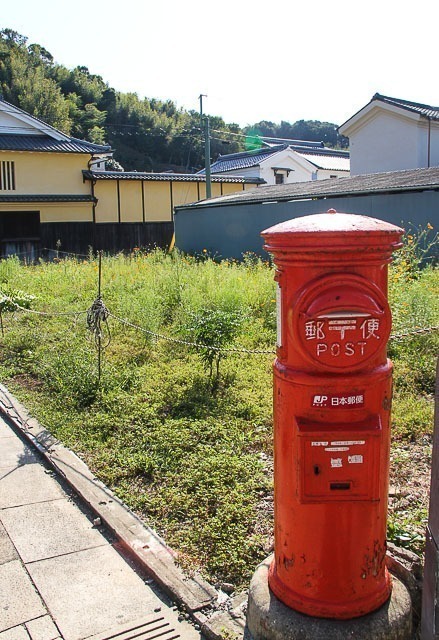 Love these red post boxes everywhere.