Department Stores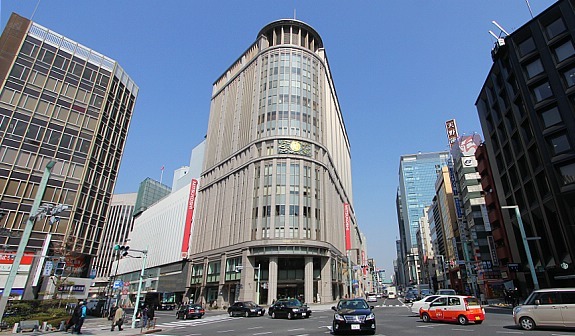 Department stores (デパート, depāto) typically operate in buildings five to ten stories high. They provide for a one stop shopping experience with a wide range of products available, mostly better known brands and high quality goods. Accordingly, prices are generally on the expensive side.
The first department stores in Japan were founded during the early 1900s. Their predecessors were kimono stores, which supplied various types of luxurious goods during the Edo and Meiji periods. Japanese department stores were largely successful for decades. However, they have been undergoing difficult times in recent years due to the economic slowdown since the 1990s, as well as increased competition from supermarkets and mass consumer retailers.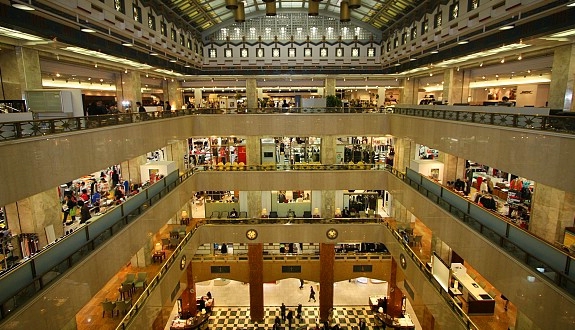 Concept
At a department store, shopping is divided into levels. The food department is almost always in the basement and can be an attraction by itself due to the wide variety of Japanese delicacies, sweets, desserts and other consumables on display. At ground level is usually the cosmetics department, where many famous international and local brands of cosmetics are represented.
Moving up, the first few levels are often women's fashion, while men's fashion and the sports department tend to be on the next couple of levels. Located above are usually one or two levels dedicated to interior and lifestyle goods, stationery and toys. These days, it is not uncommon for department stores to allocate shop space to private tenants as part of their efforts to reinvent themselves.
The top level is usually the restaurant floor, where multiple restaurants serving different types of Japanese and international cuisine can be found at a reasonable price. Most establishments showcase their menu items as food replicas in their window displays. Some department stores also have rooftop gardens open to customers, that may be used as beer gardens in summer.
| | |
| --- | --- |
| The cosmetics section is usually on the first floor | Nice desserts can be found at the food section |
Shopping Experience
Japanese department stores are famous for their unparalleled customer service. The constant greeting by the staff is a distinguishable feature. If you visit a big department store just before it opens, you would usually see its employees lined up neatly, waiting to welcome customers. The moment the second hand of the clock hits the opening time, the doors will be punctually opened, and customers can make a grand entrance being flanked by bowing and greeting staff.
The elevator girls are another unique characteristic. They are female staff, neatly dressed in uniform with the task to tend to the elevators. They provide relevant information to customers as the elevator goes through the different levels and act according to requests by customers to alight at specific floors. Unfortunately, the number of elevator girls has decreased in recent times, presumably due to cost cutting measures, but they can still be found at some of the bigger stores in Tokyo and Osaka.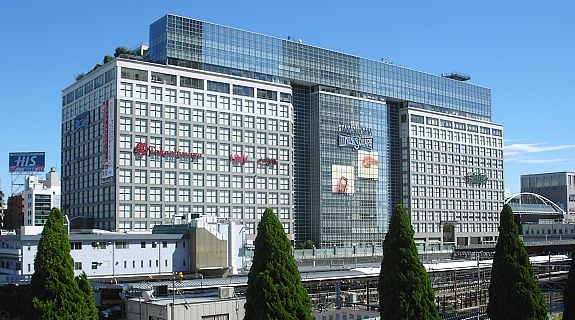 Another element is the impeccable presentation of the goods, especially if they are bought as gifts. Products are usually already nicely packaged by the manufacturer in the first place. As gifts, they would be given an additional layer of packaging or some other decoration such as ribbons. They would then be placed in carriers bearing the name of the department store to demonstrates that the gifts have been obtained from a reputable source.
Opening hours are typically from ten in the morning to eight in the evening. The restaurants tend to open later at about eleven but also close later at night. Department stores are open on Saturdays, Sundays and national holidays as these are the most popular shopping days. Some stores are instead closed on one weekday per week or month. Many stores close on January 1.
At major department stores, foreign tourists are often able to get a refund on the consumption tax for purchases of over 10,000 yen (or 5,000 yen in case of consumable goods, such as food and cosmetics). Payment should first be made as usual, after which shoppers bring the receipts, purchased goods and their passport to a dedicated duty free counter in the store to receive their refund.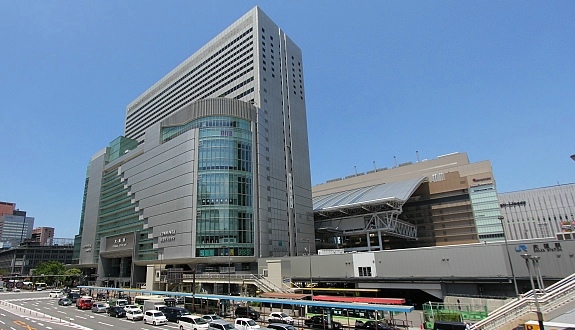 Where to find them
Every major city has one or more department stores. The stores are usually located in the city center or around large train stations, and many of them actually belong to the same parent company as the railway companies. Major department store chains that can be found across Japan include Isetan-Mitsukoshi, Takashimaya and Daimaru-Matsuzakaya. In addition, there are many chains that operate mainly within certain regions or cities.
Tokyo
The capital is a shopper's paradise with many districts having multiple department stores: Ginza is Tokyo's, and perhaps Japan's, most famous upmarket shopping district; Shibuya is a center for youth fashion and culture; Shinjuku has a busy shopping area around the world's busiest railway station; and Ikebukuro has several large department stores around its station. Local department store chains include Seibu, Tobu, Tokyu, Odakyu and Keio.
Osaka
Osaka is the economic center of western Japan. Many department stores can be found mostly around its two main city centers of Umeda and Namba. Besides the nationwide chains, shoppers in Osaka will also find local chains such as Kintetsu, Hankyu and Hanshin. Japan's largest department store is located in Abeno Harukas, the country's tallest skyscraper.
Kyoto
Shijo-dori Street is the main shopping district in Kyoto, featuring Takashimaya and Daimaru department stores. A large Isetan is located inside Kyoto Station.