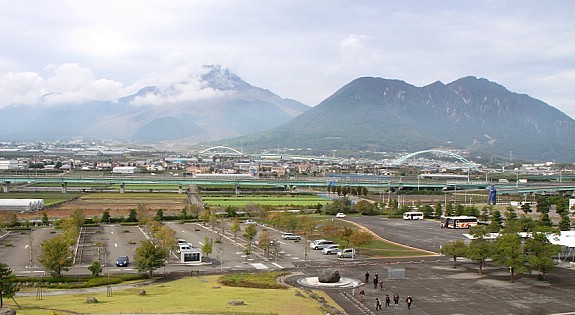 Mount Unzen (rear) as seen from the Mount Unzen Disaster Museum
The Shimabara Peninsula (島原半島, Shimabara Hantō) is a popular hot spring and hiking destination that lies to the east of Nagasaki City. Formed by the volcanic eruptions of Mount Unzen at its center, the peninsula was the site of several deadly volcanic eruptions, including recent eruptions in the 1990s in which several people were killed and some outskirts of Shimabara City were destroyed.
Mount Unzen is part of the Unzen Amakusa National Park, one of the first national parks in Japan. Unzen Onsen, an attractive hot spring resort town, can be found near the peak of the still active volcano. The Shimabara Peninsula is also known for the Shimabara Rebellion, a significant peasant uprising during the Edo Period that involved many local Christians.
Any Questions? Ask them in our question forum.