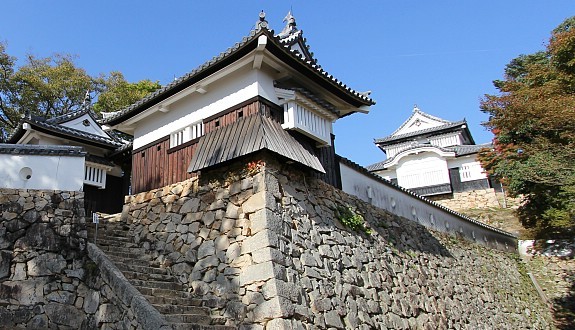 Matsuyama Castle
Takahashi (高梁), often referred to as Bitchu-Takahashi after the surrounding region to distinguish it from other places with the same name, is a small city in the mountainous interior of Okayama Prefecture. Takahashi is best known for Matsuyama Castle, which sits high up on the mountain above town and is the only original mountaintop castle and the oldest surviving castle in Japan.
At the base of the mountain lies Takahashi's preserved old town, which is home to samurai residences and merchant houses that date back to the Edo Period. A few museums and temples are also scattered about Takahashi, including Raikyuji Temple whose Zen garden was designed by the local lord and famous garden designer Kobori Enshu.
Any Questions? Ask them in our question forum.