Food Replicas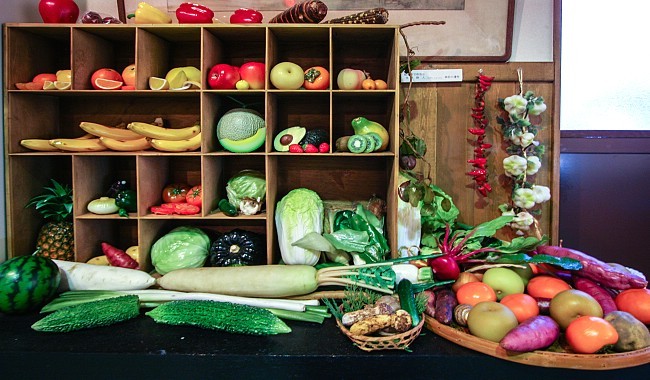 Food replicas are the wax or plastic representations of dishes that many restaurants in Japan put on display to entice and inform patrons. Gujo Hachiman has been a center of food replica production for decades, and maintains four replica workshops.
The first replica workshop, Iwasaki Mokei (Sample Village Iwasaki), opened in 1932. Today it claims to serve over half of the Japanese food replica market with its models. Iwasaki, like the other workshops in Gujo, produces a wide variety of replicas from sushi and gyudon to hamburgers and ice cream.
| | |
| --- | --- |
| Iwasaki demonstration | Sample Kobo workshop |
Besides replicas of your favorite foods, the workshops offer souvenirs in the form of classes and demonstrations. At Sample Village Iwasaki and Sample Kobo, another workshop in the town center, visitors can try to create their own samples, such as leaves of lettuce or pieces of tempura, under the direction of a replica artist.
Sample Kobo further allows visitors into their workshop to watch the artists create replicas which are sold in their store front and to restaurants.
Food replicas on display