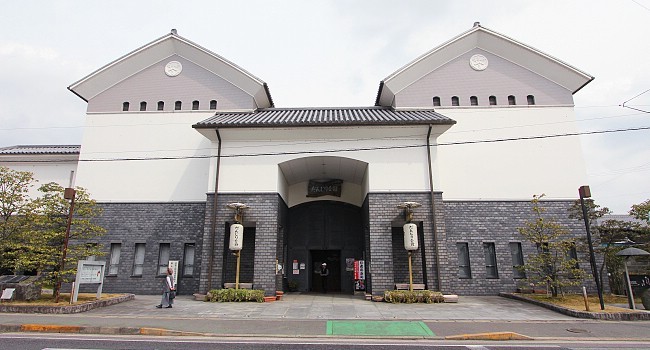 The Danjiri Museum (だんじり会館, Danjiri Kaikan) introduces the Ueno Tenjin Festival, which is held annually from October 23 to 25. Immediately upon entering the museum, visitors will be faced with a huge round glass encasement displaying three danjiri (festival floats) and life-sized figures, simulating the festival's atmosphere. Large screens periodically show a movie about the cultural and natural characteristics of Iga Ueno.
In a second exhibition room, more figures, donned in demons' (oni) costumes, form a procession called the Oni-gyoretsu, showing visitors what a typical street scene during the parade of the Ueno Tenjin Festival looks like. Of interest are the various expressions on the demon masks. During the festival, characters playing the role of demons interact with the audience by acting out various characters as pertained by the masks.
The museum is also one of a few places in the city where tourists can rent ninja costumes and wear them while sightseeing in the town (1000 yen) or just have their picture taken dressed as a ninja (200 yen). The ninja costume service is particularly popular among children and available from 10:00 to 16:00.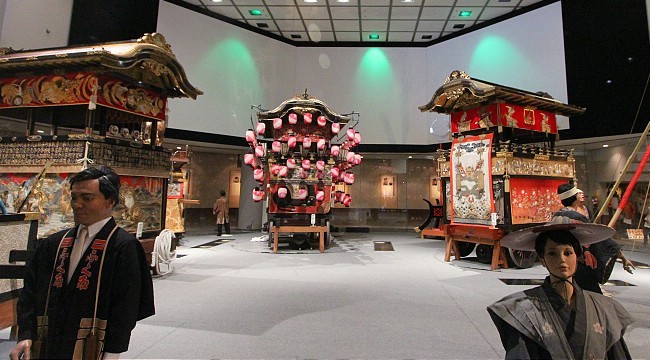 Festival floats on display