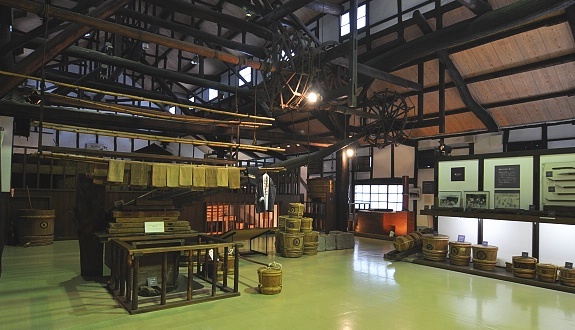 Shodoshima has a 400 year history of soya sauce production. Today there are about a dozen soya sauce factories concentrated around the Shodoshima town center between Kusakabe Port and Sakate Port, which continue to produce the salty black condiment.
Marukin, one of the leading soya sauce companies on the island, maintains a soya sauce museum on its factory grounds. The museum resembles a traditional soya sauce factory, and explains the production process along with all the vats and tools required. The museum has English displays and a gift shop that sells many different varieties of soya sauce.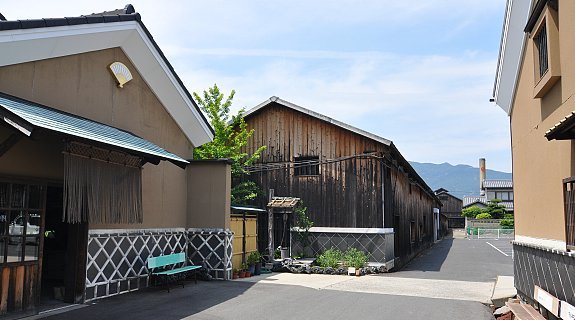 Around the factories
Another related product of Shodoshima is tsukudani, small pieces of seafood, meat or other foods, that have been preserved by cooking in a sweet soya sauce and are often enjoyed with a bowl of rice. There are two tsukudani shops near the soya sauce museum.
One of them, Kyohotei Tsukudani, offers free guided tours of their factory next door. The tours take about 20 minutes, are held in Japanese and requires prior reservations. The other shop, Ittokuan Tsukudani, does not offer factory tours, but they have a nice, well stocked store where you can sample a wide range of different types of tsukudani. The shop also sells moromi soft cream, flavored after the soya bean mash produced during soya sauce fermentation.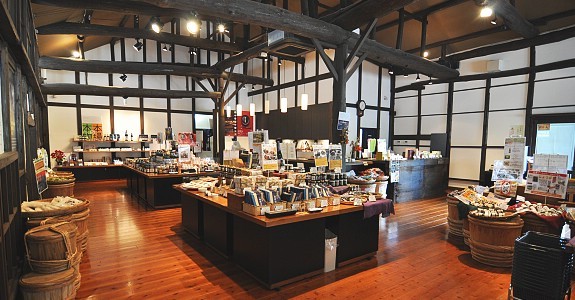 Ittokuan Tsukudani