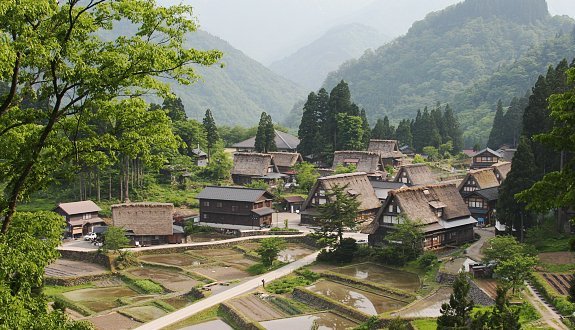 Set far back in the valley, Ainokura (相倉) is the most remote village in the Gokayama region. It is also the largest of the villages with nearly 20 gassho-zukuri farmhouses. Many of them remain private residences, although a few have been converted into restaurants, museums, and minshuku.
Ainokura, along with Suganuma and Ogimachi, was declared a UNESCO world heritage site in 1995. As it is less developed and harder to get to than Ogimachi, Ainokura is quieter and sees less tourist traffic, and offers similar attractions including the highly recommend overnight at a farmhouse.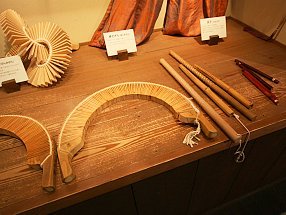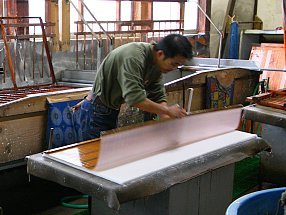 Being so remote, Ainokura, along with the rest of Gokayama, has been able to maintain a lot of its traditional culture. This can be seen in its folk dances and music, which use a number of traditional instruments unique to the area. For example, the sasara, an instrument made of over a hundred wooden clappers strung together, is symbolic of the region and is a popular souvenir.
Gokayama, especially the towns around Ainokura, is well known for its washi paper. Legend has it the technique was brought here from Kyoto at the end of the Heian Period when survivors of the Taira Clan escaped to this region after their defeat by the Minamoto Clan. There are several stores in the area where you can observe local artisans making washi paper as well as try your hand at making some yourself.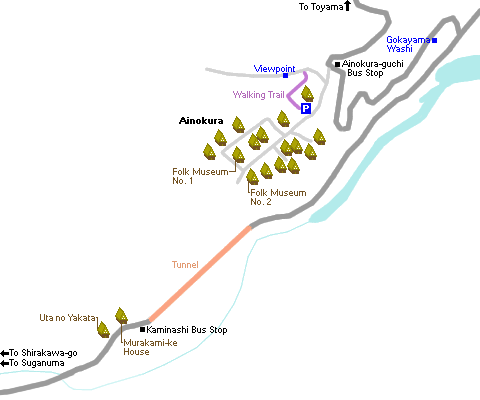 Attractions around Ainokura
Hotels
around Shirakawa-go
Recommended Hotels
Magoemon
One of the largest and most beautiful gassho-zukuri houses to stay overnight.
Book:
Japanese Guest Houses