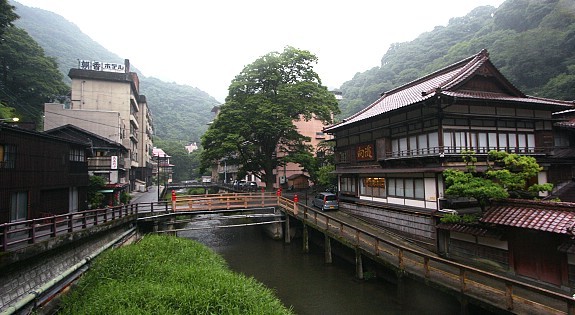 Higashiyama Onsen
Higashiyama Onsen (東山温泉) is a hot spring resort in a valley just east of the downtown area of Aizu Wakamatsu. There are quite a few large hotels and some shops for visitors. Although the hot baths may be relaxing and the surrounding valley beautiful, the area seems a bit worn down and overdeveloped.
One particularly notable ryokan in the area is the Mukaitaki Ryokan, which, contrasting with some of the surrounding concrete hotels, is a traditional, wooden construction. One will surely notice the ryokan when passing by, its name written in gold on the side of the eye-catching building.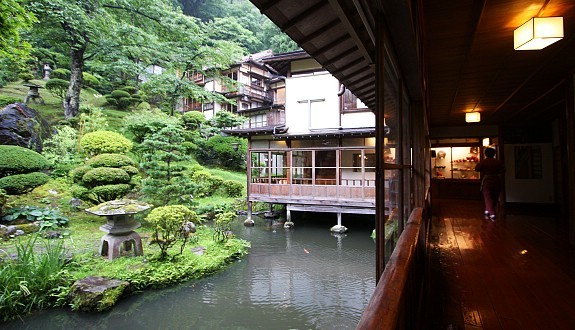 A hallway in the Mukaitaki Ryokan with adjacent pond and garden
Any Questions? Ask them in our question forum.