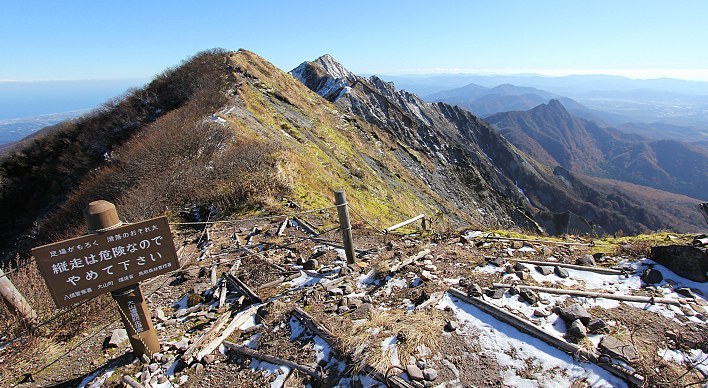 Mount Daisen (大山, Daisen) is a large, volcanic mountain that rises up from sea level to dominate the terrain of western Tottori Prefecture. Part of Daisen-Oki National Park, the 1729 meter high mountain is the tallest in the Chugoku Region and is included on the list of Japan's 100 famous mountains. Daisen has not erupted is several thousand years.
As the most prominent mountain far and wide, Daisen has long been a spiritual icon and a center of mountain worship. Daisenji Temple, whose buildings are spread out along the wooded slope and are connected by mountain trails, was built near the base of the mountain and is an important Buddhist temple. Additionally, the Ogamiyama Shrine is found further up the trail above the temple.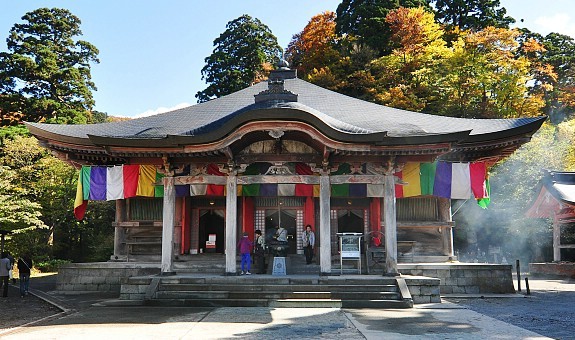 Daisenji Temple
Daisenji Temple is also the trailhead of the popular climb up Mount Daisen. The top of the mountain is made up of a ridge with several peaks, the highest of which, Kengamine Peak (1729 m), lies along an unstable knife's edge ridge that has been closed since an earthquake eroded the trail in 2000. Instead hikers can climb as far as Misen Peak (1709 m) which lies just a few hundered meters away.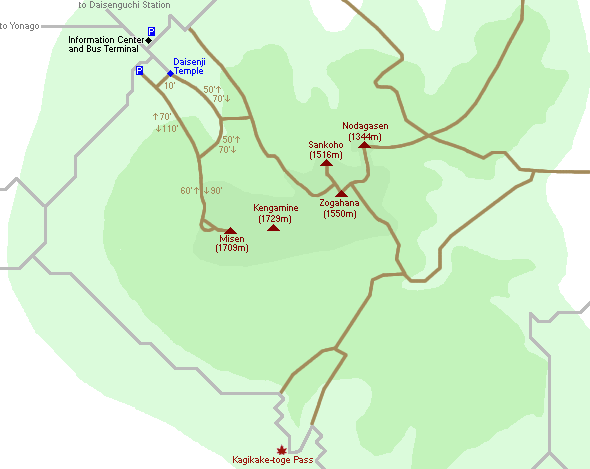 The trail to Misen Peak is about four kilometers long and takes a strenuous three hours to climb as it is mostly made up of steep stairs. The first section of the trail leads through thick beech forests until hikers are eventually rewarded by spectacular views over the surrounding landscape about half way up the mountain. The last few hundred meters of the trail lead along a series of wooden boardwalks set above the alpine plants and grasses near the summit.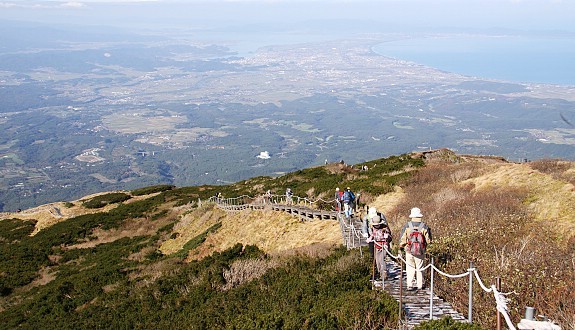 Views from Daisen in direction of Yonago City
A separate network of hiking trails connects Daisenji Temple with multiple lower peaks on the northeastern side of Daisen. The hiking courses vary in length and difficulty level, and some of them are not suitable for beginners. The mountain is typically covered by snow from late November to late April and provides some of western Japan's best ski slopes.
Around late October and early November, the maple and beech forests that cover the mountain slopes turn brilliant shades of autumn colors. One of the best places to view the leaves is from a parking lot at Kagikake-toge Pass south of the mountain (not reachable by public transportation).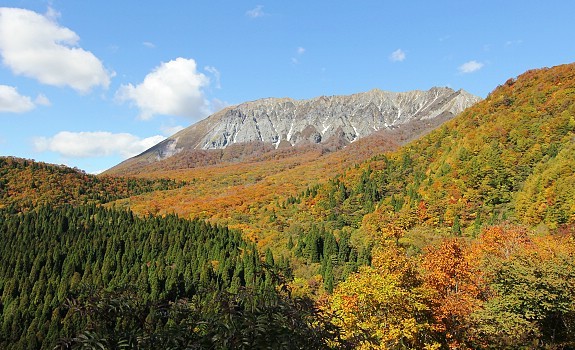 The southern face of Mount Daisen seen from the Kagikake-toge Pass
Get There and Around
Travel to Mount Daisen leads via Yonago, Tottori's second largest and westernmost city, near Matsue. There are infrequent buses from Yonago Station (one hour, 720 yen) or from Daisen-guchi Station (30 minutes, 480 yen) to Daisenji Temple. Daisen-guchi and Yonago Stations are connected with each other by the JR Sanin Line (20 minutes, 240 yen, one or two departures per hour).
Yonago is a major station along the train line that connects Okayama with Matsue and Izumo (about two hours from Okayama or 20 minutes from Matsue by limited express train). The station is also served by the "Sunrise Izumo" night train which operates daily between Tokyo and Izumo. Alternatively, Yonago Airport offers direct flights to Tokyo's Haneda Airport.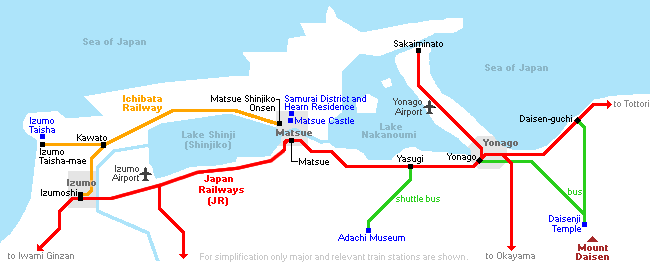 Hours and Fees
Daisenji Temple
Closed
No closing days (treasure house is closed from December to March)
Links
Nihon Kotsu
Official website of the local bus operator.
Hotels
around Mount Daisen