Payphones and Landlines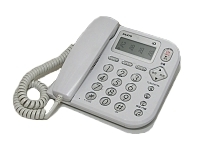 Landline phones
Conventional Landlines
Conventional telephone lines must be bought or rented. A new phone line costs around 35,000 yen, while it is possible to buy second hand phone lines for much less. Rented phone lines may not allow you to make international calls. Telephone lines are handled by NTT (Nippon Telegraph and Telephone).
Internet Based Landlines
Internet based phone services (VoIP) have become more popular and are offered packaged with internet services such as Yahoo's YahooBB and NTT's Hikari Denwa. They offer substantial savings over a conventional landline for both domestic and international phone calls. With optical and cable internet services you can now get a phone without buying a traditional phone line.
Public phones
While still numerous, the number of public phones have decreased in recent years due to the popularity of mobile phones. Local calls are possible from any public phone, but international calls can only be made from certain phones. Telephone cards are sold at convenience stores, kiosks and vending machines.
There are two main types of public phones:
| | |
| --- | --- |
| | Green phones are the most common public phones. International calls are possible from some. Coins or phone cards can be used. |
| | Grey phones are also very common. International calls are possible from most grey phones. Coins or phone cards can be used. |
In addition, you might still encounter some older types of public phones, for example, pink phones, which only accept 10 yen coins.