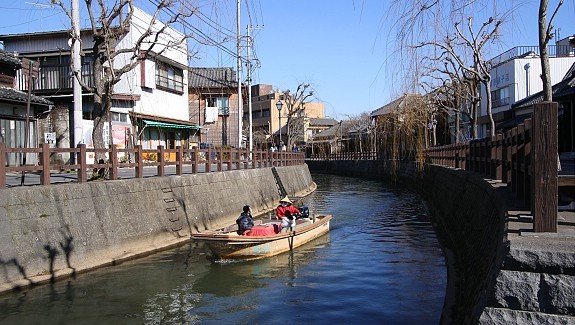 Sawara (佐原) is a small town northeast of Narita City that prospered during the Edo Period (1603-1867) as a transport hub for rice shipments into the capital. Sawara's historic center lies along a canal, and is known as "Little Edo" for its small district of preserved and restored traditional residences, merchant shops and warehouses from the Edo Period.
The canal is crossed by a number of bridges, the most interesting of which is the Ja Ja Bridge that spouts a twice hourly waterfall from its span into the canal below. Departing from this bridge are flat bottomed boat tours of the town's canal.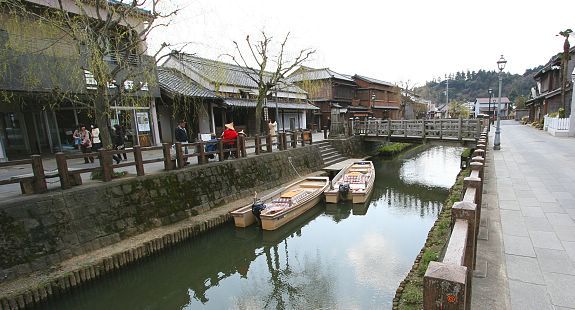 Also found near the Ja Ja Bridge are the Ino Tadataka Museum and his former residence. Born in Sawara, Ino Tadataka was an Edo Period surveyor who made highly accurate maps of the entire Japanese archipelago for the Tokugawa Shogunate. The museum is dedicated to displaying his work and his techniques with excellent displays and description in English.
The town is also known for its festival, the Sawara Matsuri, where floats topped by giant dolls, representing mythological Japanese warriors and heroes, are wheeled through the streets. The festival is held twice yearly in July and October. A few of the floats and other festival items can be seen year round at the Dashi Kaikan museum a short walk from the canal.