Japanese Movies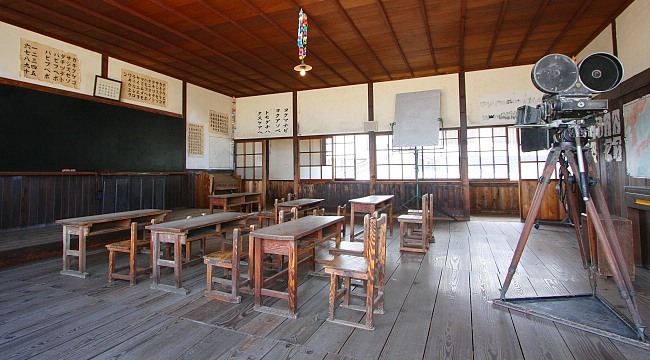 Japanese movies (邦画, Hōga) have been produced in Japan for more than a century. From the days of silent movies during the Meiji Period, the domestic movie industry has come a long way and today produces films with advanced film-making technologies. Japan is also renowned for producing popular animated films.
Japanese movies can be seen at movie theaters across the country, which are often multi screen complexes found in shopping centers and malls. Western movies are also shown at movie theaters, although typically a few months later than the official releases of them in the West. These movies are usually offered subtitled or dubbed in the Japanese language. The typical price for watching a movie at the theater is 1800 yen; there is an additional charge of 300-500 yen for 3D movies.
Here is a list of destinations where you can enjoy movie-related attractions in Japan, as well as a couple of entries that introduce filming locations of award winning movies shot in Japan:
Movie-Related Attractions
Toei Uzumasa Eigamura (Kyoto Studio Park) (more information)
The Toei Uzumasa Eigamura is a film set and theme park in one. It features a collection of various traditional buildings depicting town scenes from the Edo and Meiji Periods, which are occasionally used as backdrops for filming historical movies and television dramas. Park attendants dressed in historic costumes add to the atmosphere of the town. Attractions include ninja performances, a ninja maze, a 360 degree 3D theater, filming demonstrations, and a haunted house.
Ghibli Museum (more information)
This is the animation and art museum of Miyazaki Hayao's Studio Ghibli, one of Japan's most famous animation studios. The museum exhibits the history and techniques of animation, and it has a small theater which shows short movies by Studio Ghibli that are exclusive to the museum. Many of the studio's most popular characters can be found at the museum in forms such as life-sized statues and large plush toys.
Nijushi no Hitomi Movie Village (more information)
The movie village, located on Shodoshima Island in the Seto Inland Sea, was a movie set used for the filming of a Japanese movie. The recreated village presents a nostalgic atmosphere of past decades, featuring a school house, over a dozen homes, a shrine, a canal, a few fields and a restaurant that serves old fashioned school lunches. It is pleasant to explore even by those who have not seen the movie.
Filming Locations
Okuribito (Departures) (more information)
"Okuribito" is a movie about the profession of an encoffineer, who prepare deceased bodies for funeral ceremonies. Known as "Departures" in English, the movie won the Oscar for Best Foreign Language Film in 2009. "Okuribito" was mainly filmed in the city of Sakata and surroundings in the Shonai Region of Yamagata Prefecture. The film contains many scenes of rural Japan and natural beauty, including that of wide fields with a snow covered Mount Chokaizan in the background.
Lost in Translation (more information)
The award-winning movie "Lost in Translation" had many scenes shot in two of Tokyo's most vibrant and colorful districts: Shinjuku and Shibuya. Filming locations include the distinguished Park Hyatt Hotel and the famous busy road intersection in front of Shibuya Station's Hachiko Exit. Other well-known landmarks were featured in the movie, such as the Tokyo Tower and Heian Shrine of Kyoto.