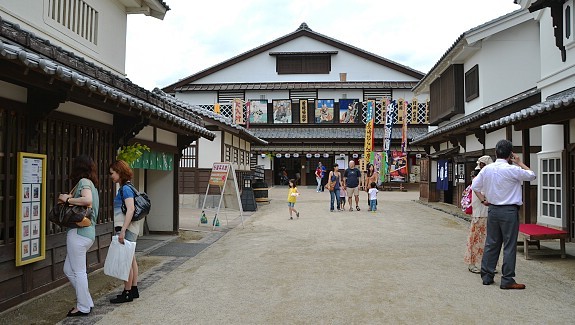 The Toei Uzumasa Eigamura (東映太秦映画村, Tōei Uzumasa Eigamura; also known as Kyoto Studio Park or Movie Land) is a film set and theme park in one. Essentially a small town from the Edo Period, the park features a collection of various traditional buildings which are occasionally used as a backdrop for filming historical movies and television dramas.
The park includes entire streets depicting town scenes, including a replica of the old Nihonbashi Bridge, a traditional court house, a Meiji Period police box and part of the former Yoshiwara red light district. Park attendants dressed in historic costumes add to the atmosphere of the town. Actual filming takes place occasionally in various parts of the park, and visitors are welcome to observe the action.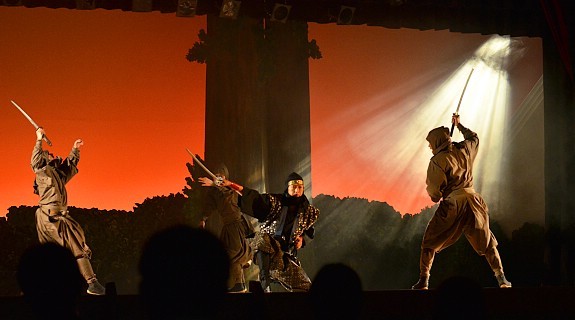 Eigamura also has several other attractions and amusements for guests to experience including ninja performances, a ninja maze, a 360 degree 3D theater, filming demonstrations, and a haunted house that is claimed to be one of the scariest in Japan. Some of these require additional entrance fees. There are also exhibitions about popular TV series, video arcades, games, restaurants and souvenir shops.
It is also possible to dress up in period dress and get photographed in more than 30 different attires including samurai, geisha and ninja (8,500 to 16,000 yen). Guests may also rent period style costumes to wear as they enjoy the park.