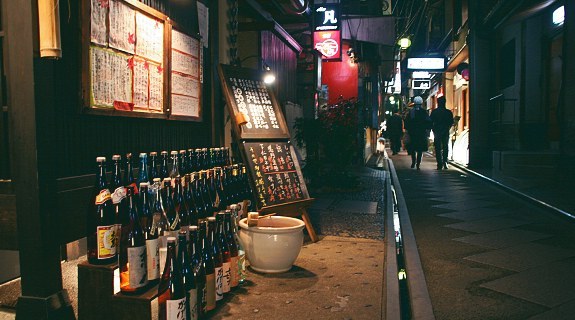 Pontocho (先斗町, Pontochō) is one of Kyoto's most atmospheric dining areas. A narrow alley running from Shijo-dori to Sanjo-dori, one block west of the Kamo River, it offers a wide range of dining options, including inexpensive yakitori, traditional and modern Kyoto Cuisine and highly exclusive establishments that require the right connections and a fat wallet.
Business hours and closing days of restaurants, bars and shops vary by establishment, but they are typically open from around 17:00 to around 23:00. Some also open for lunch. And many feature open air patios looking over the river in summer. An increasing number of establishments have English menus.
Any Questions? Ask them in our question forum.