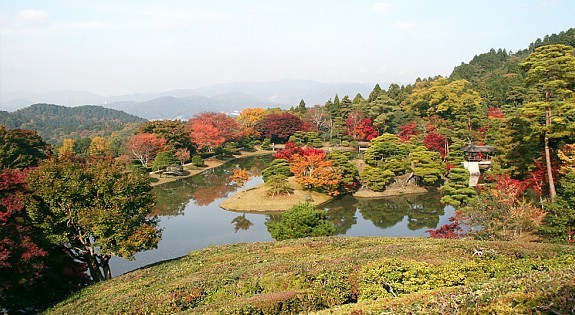 Shugakuin Imperial Villa (修学院離宮, Shugakuin Rikyū) was built in the 17th century by Emperor Gomizuno and is now managed by the Imperial Household Agency. It consists of the Upper, Middle and Lower Villa areas, each featuring gardens and buildings of the traditional imperial style.
Shugakuin's name comes from a former temple built on the same site in the tenth century. The Imperial Villa was constructed between 1655 and 1659, with a palace for Gomizuno's daughter added ten years later. More recently in 1964, the surrounding farmlands were bought by the Imperial Household Agency. They are leased out to local farmers who continue to work the fields.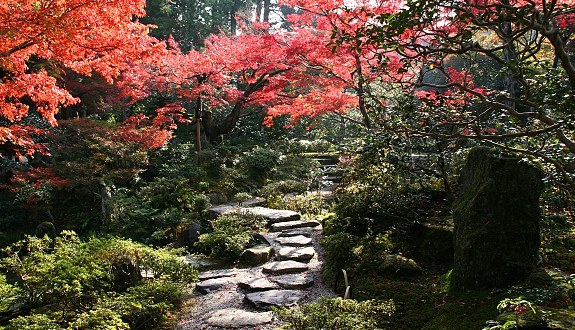 Shugakuin is only accessible to the public through guided tours. Tours last about one hour and twenty minutes and take visitors through all three villas, pointing out the significant garden features and structures. The tour is held in Japanese; however audio guides in several foreign languages are available.
As with all Imperial properties, it is not possible to enter any of the buildings. However, for those interested in Japanese design and architecture, several buildings are left open along the tour route so that visitors can see inside. Important features such as elevated tatami mats and painted panels are pointed out by the audio guide.