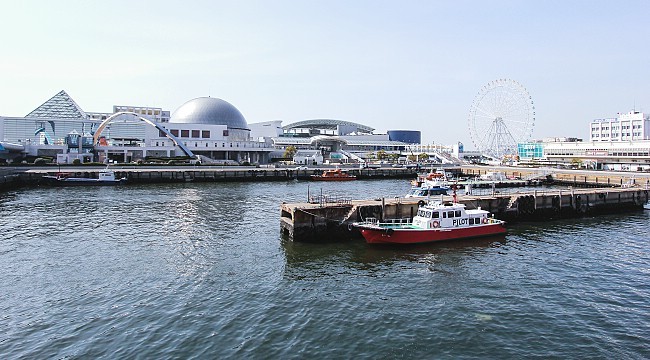 Nagoya Port (名古屋港, Nagoyakō), south of Nagoya's city center, is one of Japan's largest ports. One part of the port, the Garden Pier, has been redeveloped in recent years as a leisure district and offers an aquarium, shopping mall, amusement park, museums and green space.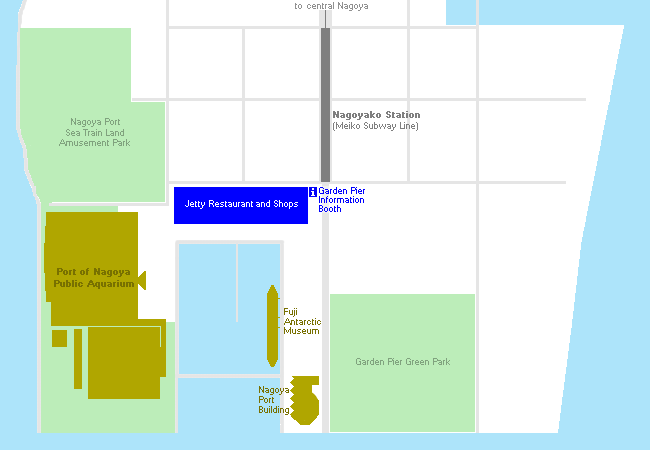 The Port of Nagoya Public Aquarium is one of Japan's larger and better aquaria. Spread across two buildings are exhibits featuring marine mammals including dolphins, orca and beluga whales, and other marine creatures from five aquatic regions between Japan and the Antarctic Ocean. In addition to feeding and training shows, there are also three scheduled dolphin shows per day that are very popular with visitors.
Moored in the harbor is the Fuji Icebreaker, the ship Japan used to explore the Antarctic Ocean from the 1960s to the 1980s. It is now accessible to the public as the Antarctic Museum. Directly in front of the bridge to the aquarium is the Nagoya Port Building, which houses a 53 meter high observatory and the Nagoya Maritime Museum. For the young at heart, there is Nagoya Port Sea Train Land, an amusement park with the biggest ferris wheel in the Chubu Region, north of the aquarium.
| | |
| --- | --- |
| Aquarium | Fuji Icebreaker |