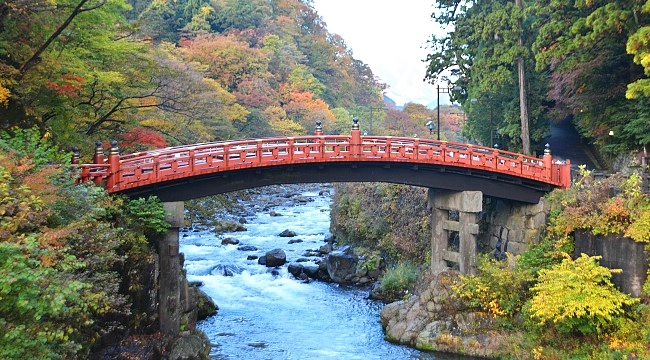 The Shinkyo Bridge (神橋, Shinkyō, "sacred bridge") stands at the entrance to Nikko's shrines and temples, and technically belongs to Futarasan Shrine. The bridge is ranked as one of Japan's three finest bridges together with Iwakuni's Kintaikyo and Saruhashi in Yamanashi Prefecture.
The current Shinkyo was constructed in 1636, but a bridge of some kind had marked the same spot for much longer, although its exact origins are unclear. Until 1973, Shinkyo was off limit to the general public. It underwent extensive renovation works in the late 1990s and early 2000s, and visitors can now walk across the bridge and back for an entrance fee.
Any Questions? Ask them in our question forum.