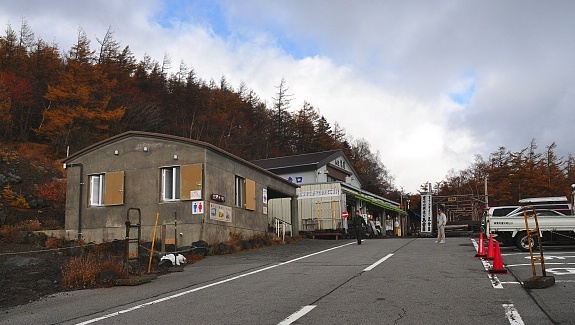 Among the four 5th Stations on Mount Fuji, the Subashiri 5th Station on the eastern side of the mountain is the second easiest to access by public transportation from Tokyo after the Fuji Subaru Line 5th Station. Buses serve the station daily during the climbing season from mid July until mid September, and run on weekends and national holidays from May through October.
Like the Gotemba 5th Station, the Subashiri 5th Station is far less developed than the Fuji Subaru Line 5th Station, consisting of only a parking lot, toilets and two small shops and restaurants. Coin lockers are not available. The 5th Station is reached by a winding road through Mount Fuji's forests, which gets closed to private vehicles during the peak of the the climbing season (July 10 to September 10, 2016) when there are shuttle buses to Gotemba Station. The road also gets closed during winter, usually from late November to late April.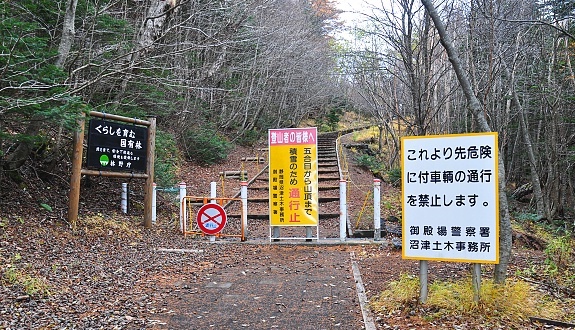 The first section of the Subashiri Trail is below the treeline and leads through forest. The trail is not as crowded as other routes up the mountain until it joins up with the Yoshida Trail around the 8th Station. The ascent from the Subashiri 5th Station takes about five to eight hours and the descent about three to five hours. Note that with an altitude of 1950 meters above sea level, the Subashiri 5th Station is a few hundred meters lower than the Fuji Subaru Line and Fujinomiya 5th Stations.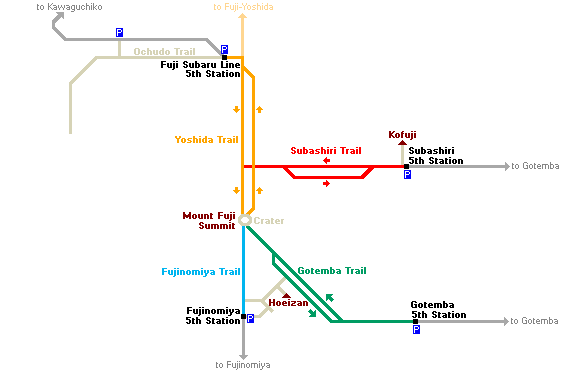 Besides the trail to the summit of Mount Fuji, the Subashiri 5th Station offers an alternate, much shorter hiking trail to a small peak called Kofuji ("Little Fuji"). Kofuji is a 1979 meter high secondary peak that formed on the side of Mount Fuji sometime before recorded history. It can be reached in a 20 minute walk from the 5th Station along a nature trail through the forest.