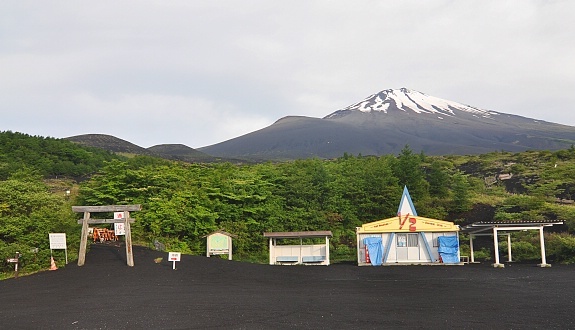 The Gotemba 5th Station is the least developed of the four 5th stations on Mount Fuji, and consists of little more than a small shop, a bus stop, toilets and parking lots.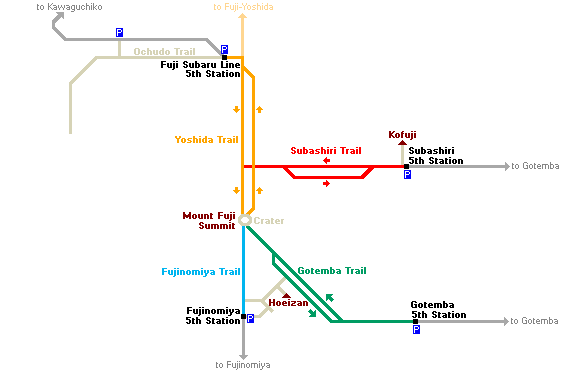 At only 1400 meters above sea level the Gotemba 5th Station is by far the lowest of the fifth stations, and as a consequence, the Gotemba Trail is the longest trail. The ascent to the summit of Mount Fuji takes about seven to ten hours, and travels along an exposed trail through nearly featureless terrain made up of fields of lava rock with only a few mountain huts found around the 7th and 8th stations.
On the other hand, the terrain becomes an advantage during the descent from the summit. A thrilling section of the trail, known as the Osunabashiri ("great sand run"), is a wide, straight path covered in loose lava gravel where you can literally run down a third of the mountain. By taking great leaping strides you can cover in minutes distances that took hours to hike up, making the 3-6 hour descent on par with the other trails on the mountain.