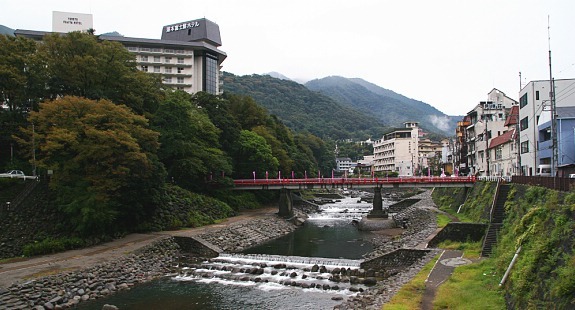 Hakone has been one of Japan's most popular hot spring resorts for centuries. Nowadays, more than a dozen springs provide hot spring water to the many bath houses and ryokan in the Hakone region.
Yumoto, at the entrance to the Hakone area near Odawara, is Hakone's most famous hot spring with a particularly long history, high quality water and numerous baths and inns. Many more hot spring facilities are found across the hills and valleys of Hakone and along the shores of Lake Ashi.
Visitors can enjoy a hot spring bath in public bath houses or ryokan. Many ryokan open their baths not only to staying guests but also to daytime visitors. While staying guests can use the baths for free, daytime visitors pay an admission fee of typically between 500 and 2000 yen.
Below is a list of some of Hakone's better baths open to the general public (shown in blue on the map):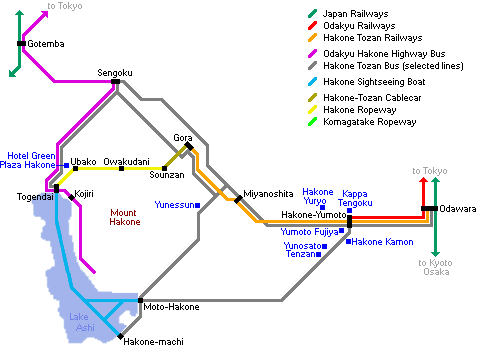 Yumoto
Kowakudani
Sengoku
Ratings:

best of the best

best of Japan

outstanding