Japan Bus Pass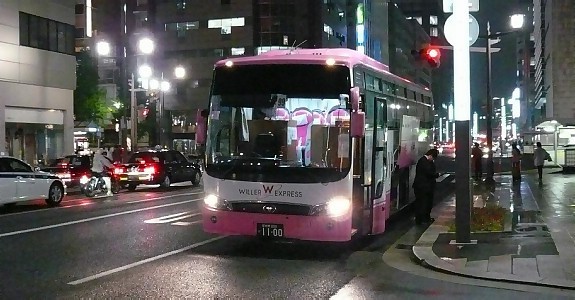 The Japan Bus Pass by Willer Express can be used on overnight and daytime long distance buses on the network of Willer Express on three or five days of your choice within two months from purchase. The pass can only be used by temporary visitors to Japan. In the past, the pass was also available to residents of Japan, however, the rules were changed in summer 2013.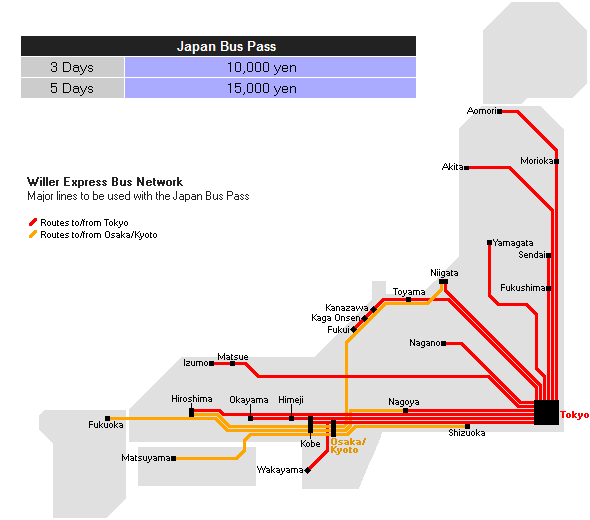 Validity
1)
The pass can be used for a maximum of two bus rides per day on the entire network of Willer Express. Overnight buses departing after midnight count for the previous day. The following combinations are possible on a single day:
- one overnight ride
- one daytime ride
- one daytime ride followed by one overnight ride
- two daytime rides
2)
It is not allowed to travel the same route in the same direction twice on the same day (e.g. two rides from Osaka to Hiroshima). Travel on the same route but in different directions, however, is allowed (e.g. a round trip from Osaka to Hiroshima and back, provided that the first ride is a daytime ride).
3)
The bus pass cannot be used during certain blackout periods, such as during long weekends, Golden Week, Obon and the New Year holidays. Check the official website for details.
4)
The pass is valid on all buses that are operated by Willer Express and have four seats per row. It is not valid on premium buses with less than four seats per row. It is also not valid on a small number of buses that are offered on the Willer website but are operated by companies other the Willer.
5)
The pass is valid on three or five days of the pass holder's choice within two months of the date of purchase. The days do not need to be consecutive.
6)
Seat reservations are required for each ride and can be made online until one hour before departure.
7)
The pass cannot be shared between multiple travelers. Photo identification and confirmation of temporary visitor status is required when boarding the bus.
8)
The pass can only be used by foreign tourists.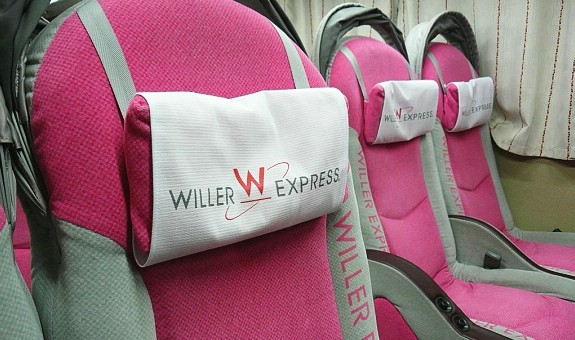 Point of Sale
The Japan Bus Pass can be purchased online by accessing the Willer Express website from outside of Japan. Payment by most major credit cards is accepted.
Assessment
The Japan Bus Pass is a pass for long distance travel in Japan for budget travelers who do not mind sleeping on the bus. If used effectively, it can reduce the cost of transportation to ridiculously low levels, e.g. around 3000 yen for a trip from Tokyo to Hiroshima (a regular train ticket costs around 18,000 yen). The pass is a particularly good offer since it can be used on non-consecutive days and because overnight travel also reduces the cost for accommodation.
Willer's bus network is centered around Japan's two primary urban areas (Tokyo and Osaka/Kyoto), connecting these areas with secondary cities across Japan. Therefore, the pass is a great tool for tourists who base themselves in the two primary urban areas, but it does not provide transportation between secondary cities directly and is less useful for off-the-beaten-track travel.
Sample Itinerary for the "Golden Route" (Tokyo - Hiroshima - Kyoto - Tokyo):
By regular train tickets: around 40,000 yen
By Japan Rail Pass: 29,110 yen (to be used within seven days)
By Japan Bus Pass: 10,000 yen (to be used within two months)
Alternative Tickets
The Japan Rail Pass is the more expensive and less flexible alternative for long distance travelers who do not like traveling overnight on buses. The rail pass has a wider area of coverage than the bus pass, and there are no blackout dates during which the pass cannot be used.