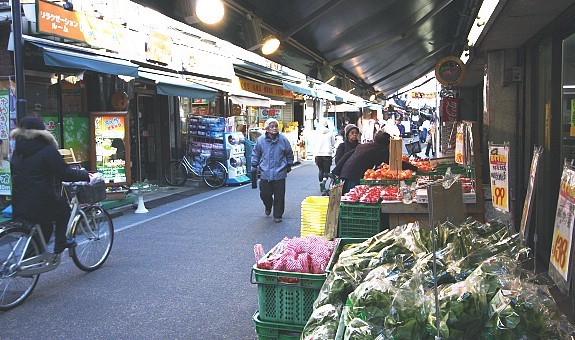 Yanaka (谷中) is one of the few districts in Tokyo where the shitamachi atmosphere, an old town ambience reminiscent of Tokyo from past decades, still survives. Throughout the district, there is an air of nostalgia and a rustic charm. It is within walking distance of Ueno Park, and offers a sightseeing opportunity different from the metropolitan city feel of other parts of Tokyo.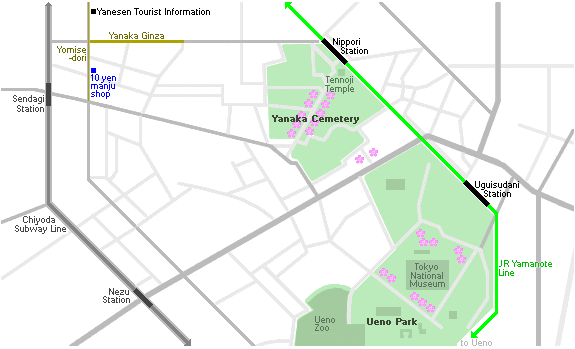 A short walk from either Nippori Station or Sendagi Subway Station will take you to Yanaka Ginza, a shopping street which best represents the shitamachi flavor of the Yanaka District. Here, there are shops selling goods and produce, ranging from groceries and necessities to clothes and toys.
It is interesting to see trades of all kinds lining the street, starkly contrasting each other: the butcher's beside the barber's, the confectionery beside the watch dealer. Prices are relatively cheap as well; little snacks and finger food sold from below 50 yen can be found in some stalls.
Yanaka remains a residential district where many locals live, and through Yanaka Ginza, visitors can observe the ongoing daily activities and trades carried out in the district market. Indeed, the unique shitamachi character that the area exudes attracts many domestic tourists as well.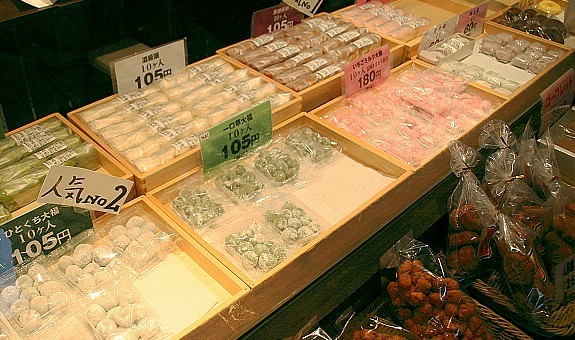 Just around the corner and along the Yomise-dori Street is the Yanesen Tourist Information Center. Drop by to find out more about Yanaka, or about one of their classes catered towards foreign tourists. They organize classes on Japanese ink painting, kabuki dressing, Japanese instrument playing, calligraphy, flower art and others (online or phone reservations required).
In the opposite direction along the Yomise-dori Street is a 10 yen manju (bun with different kinds of filling) shop which is quite famous in the area. It sells manju with a variety of flavors, such as black sugar and green tea, that make an economical yet delicious snack (they come in packs of ten).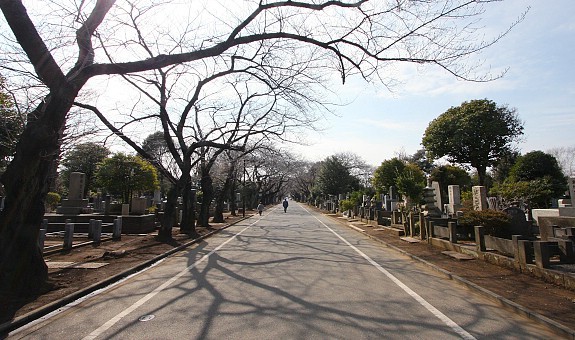 Another attraction of Yanaka is the Yanaka Cemetery, where the locals lay to rest in loving memory those who have passed away. Many of the tombs are elaborately decorated and nicely landscaped. Paths are well-kept and wide, presenting a good trail for a tranquil stroll. The grave of Tokugawa Yoshinobu, the last shogun of the Edo Period, is also situated within the cemetery.
The Sakura-dori Street, which runs through the center of the cemetery, is lined by cherry trees and attracts many visitors every year during the cherry blossom season. Yanaka Cemetery used to be part of Tennoji Temple, but was separated from it during the Meiji Period. The temple has a peaceful decor and atmosphere, and a big bronze Buddha statue sits on the left of its main building.