Nakagusuku Castle Ruins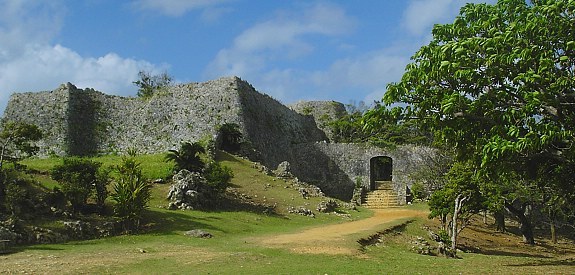 Nakagusuku Castle (中城) is one of several castles, which were built across Okinawa during the era of the Ryukyu Kingdom, which had been in existence for several centuries before Okinawa became a Japanese prefecture in 1879. Only ruins remain of the castle today, but these are well preserved, and the castle's division into multiple citadels can still clearly be recognized. There are also nice views of the surrounding area and Nakagusuku Bay from the castle ruins.
Nakagusuku Castle is among the Gusuku Sites and Related Properties of the Kingdom of Ryukyu, which were added to the list of UNESCO World Heritage Sites in the year 2000. It is recommended to combine a visit to Nakagusuku Castle with a visit to nearby Nakamurake, a beautiful, traditional Okinawan style residence from the 18th century.