On April 1, 2014, the consumption tax increased from 5% to 8%, causing widespread changes to transportation fares. This page has not been updated yet, and some of the fees and fares in this section may not be up-to-date.

The Mihama American Village is located in central Okinawa Honto, about 15 kilometers north of Naha.

By bus

Take bus number 28, 29 or 120 from the Naha Bus Terminal to Gunbyoin-mae (軍病院前, also known as Army Hospital-mae or US Naval Hospital, 40 minutes, 710 yen, frequent departures) or Kuwae (桑江) bus stop from where the American Village can be reached in a short walk.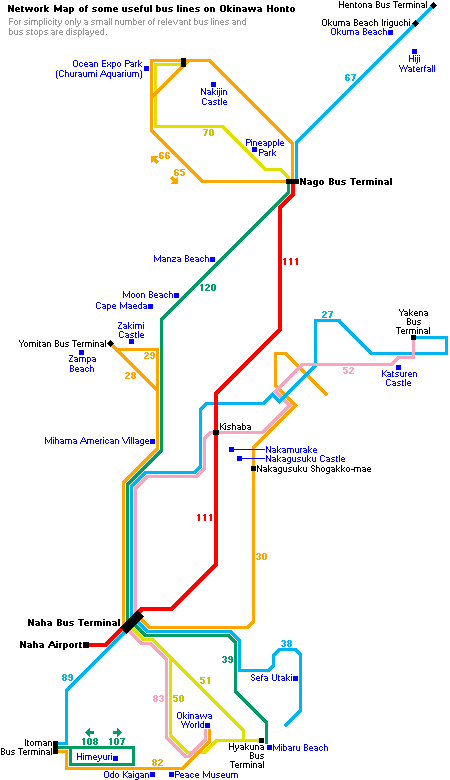 By car
By car, it takes about 30 minutes (more during rush hours) to reach the complex from central Naha.
How to get to and around Okinawa Honto